An explosion at a chocolate factory in Pennsylvania has killed five people and left six people missing, authorities said.
The Pennsylvania Emergency Management Agency confirmed the increase in the number of fatalities on Saturday morning after the blast on Friday evening at the RM Palmer Co plant in the borough of West Reading.
Chief of Police Wayne Holben said the blast destroyed one building and damaged a neighbouring building.
"It's pretty levelled," West Reading Borough mayor Samantha Kaag said of the explosion site.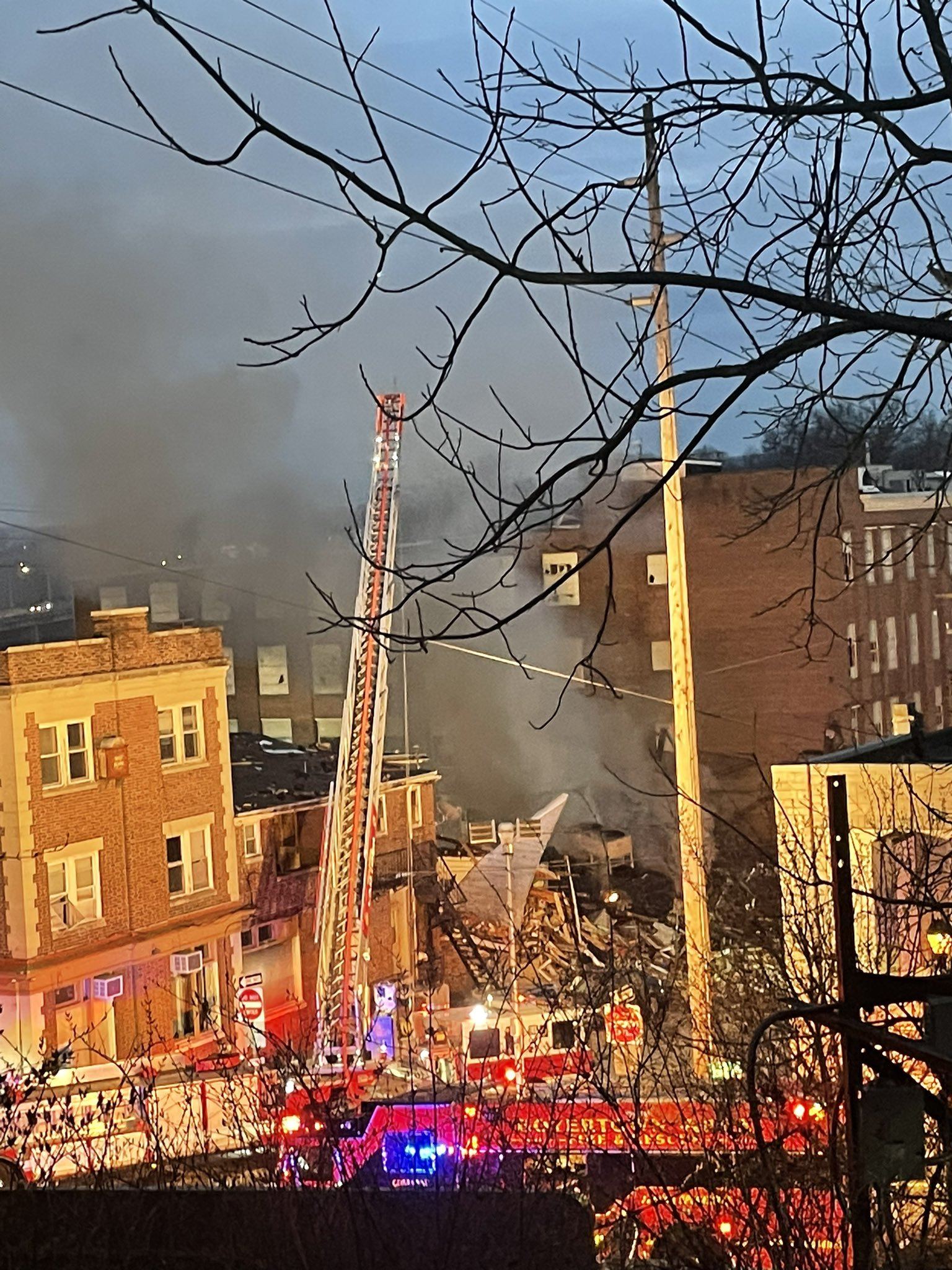 "The building in the front, with the church and the apartments, the explosion was so big that it moved that building four feet forward."
The cause of the blast in the community about 60 miles north-west of Philadelphia is being investigated, Mr Holden told reporters.
Eight people were taken to Reading Hospital on Friday evening, Tower Health spokeswoman Jessica Bezler said.
Two people were admitted in a "fair" condition and five were being treated and would be released, she said. One patient was transferred to another facility, but Ms Bezler provided no further details.
Ms Kaag said people were asked to move back about a block in each direction from the site of the explosion but no evacuations were ordered.
Dean Murray, the borough manager of West Reading Borough, said some residents were displaced from the damaged apartment building.
Ms Kagg said borough officials were not in immediate contact with officials from RM Palmer, which Mr Murray described as "a staple of the borough".
The company's website says it has been making "chocolate novelties" since 1948 and now has 850 employees at its West Reading headquarters.