The social media app TikTok will be banned on all UK Government phones, cabinet office minister Oliver Dowden told MPs on Thursday.
He made the announcement after security concerns were raised around usage of the Chinese-owned app.
Prime Minister Rishi Sunak has been under pressure from senior MPs to follow the US and EU in banning TikTok from government devices.
The new measures announced on Thursday will apply to all devices used by government ministers and civil servants. But the ban will not apply to personal devices for ministers, government employees or the public.
Dowden said: "I recently commissioned a review by our cyber-security experts to assess the risks posed by certain third-party apps on government devices, and in particular the installation and use of TikTok.
"That review has now concluded and it is clear that there could be a risk around how sensitive government data is accessed and used by certain platforms.
"Social media apps collect and store huge amounts of user data, including contacts, user content and geolocation data. On government devices, that data can be sensitive and so today we are strengthening the security of those devices in two key respects.
"First, we are moving to a system where government devices will only be able to access third-party apps that are on a pre-approved list – this system is already in place across many departments. Now it will be the rule across government.
"Second, we're also going to ban the use of TikTok on government devices. We will do so with immediate effect. This is a precautionary move. We know that there is already limited use of TikTok across government but it is also good cyber hygiene.
"Given the particular risk around government devices which may contain sensitive information, it is both prudent and proportionate to restrict the use of certain apps – particularly when it comes to apps where a large amount of data can be stored and accessed."
Where has TikTok already been banned?
The UK's approach aligns with the United States, Canada and the EU.
United States: In late February, the White House gave all federal agencies 30 days to wipe TikTok off all government devices.
Some agencies, including the departments of Defence, Homeland Security and the State Department already have restrictions in place. The White House does not allow TikTok on its devices.
Congress passed the "No TikTok on Government Devices Act" in December as part of a sweeping government funding package. The legislation does allow TikTok to be used in certain cases, including for national security, law enforcement and research purposes.
Legislators in the House and the Senate have been moving forward with legislation that would give the Biden administration more power to clamp down on TikTok.
The video app remains extremely popular and is used by two-thirds of teenagers in the US, but there is increasing concern that Beijing could obtain control of American user data and push pro-Beijing narratives and propaganda on the app.
Canada: Canada announced last month it will ban TikTok from all government-issued devices. Prime Minister Justin Trudeau said there was enough concern about security around the app to require the change.
European Union: The European Parliament banned TikTok from staff devices over cyber-security concerns earlier this month. The parliament also "strongly recommended" that its members and staff remove TikTok from their personal devices.
India: India banned 59 Chinese phone apps, including the popular messaging app WeChat and TikTok, in 2020, saying they were a threat to the country's national security.
What does this mean for you?
Dowden said the TikTok ban will not apply to personal devices for ministers, government employees or the public.
He told MPs: "This ban applies to government corporate devices within ministerial and non-ministerial departments, but it will not extend to personal devices for government employees or ministers or the general public.
"That is because, as I have outlined, this is a proportionate move based on a specific risk with government devices. However, as is always the case, we do advise individuals to practice caution online and to consider each social media platform's data policies before downloading and using them.
"It is the case that ministers receive regular security briefings and advice on protecting data on their personal devices and on mitigating cyber threats.
"We will also be putting in place specific, very limited exemptions for the use of TikTok on government devices where it is required for operational reasons. Those exemptions will only be granted by security teams on a case-by-case basis with ministerial clearance provided as appropriate."
What is TikTok saying?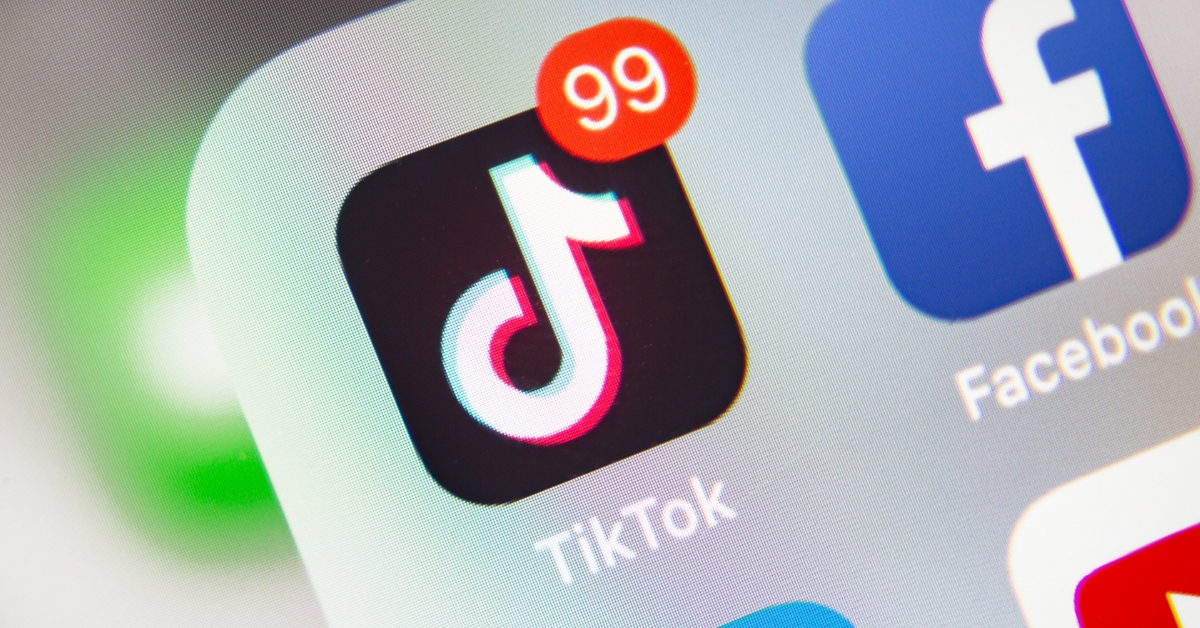 TikTok said bans have been based on "misplaced fears and seemingly driven by wider geopolitics".
The company has long said it does not share data with China, but Chinese intelligence legislation requires firms to help the Communist Party when requested.
Critics fear that policy could expose western data to Beijing, which has accused the US of spreading disinformation and suppressing TikTok.
TikTok also said it was "disappointed" with the UK Government's decision to ban the video-sharing app from official devices.
"We believe these bans have been based on fundamental misconceptions and driven by wider geopolitics, in which TikTok, and our millions of users in the UK, play no part," a spokesman said.
"We remain committed to working with the government to address any concerns but should be judged on facts and treated equally to our competitors.
"We have begun implementing a comprehensive plan to further protect our European user data, which includes storing UK user data in our European data centres and tightening data access controls, including third-party independent oversight of our approach."
A Scottish Government spokesperson said: "Regulatory responsibility for social media lies with the UK Government.
"Devices managed by the Scottish Government are configured in line with best practice from the National Cyber Security Centre, which helps us to manage any risk associated with the use of third-party applications.
"Following this announcement, officials are liaising with the Cabinet Office as we consider the need for further action on this issue."
STV News is now on WhatsApp
Get all the latest news from around the country
Follow STV News
Follow STV News on WhatsApp
Scan the QR code on your mobile device for all the latest news from around the country