Royal Mail has unveiled a new set of stamps dedicated to comic book superheroes and villains.
The set pays tribute to Batman and his allies and foes through the ages including Robin and The Joker.
Royal Mail worked in partnership with Warner Bros. Consumer Products, for the images on the 18 stamps.
Featured on the main stamps are DC characters Batman, Robin, Batgirl, Alfred, Nightwing, The Joker, Harley Quinn, The Penguin, Poison Ivy, Catwoman and The Riddler.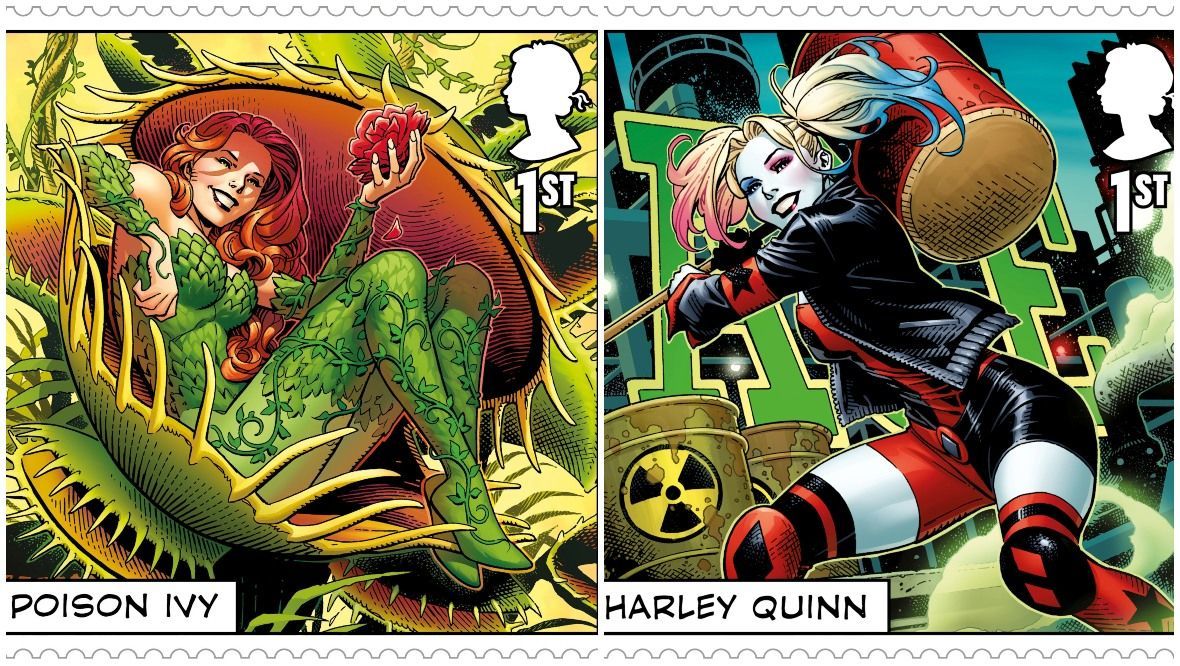 A further six stamps, presented in a Miniature Sheet, celebrate the Justice League, featuring Batman, Green Lantern, The Flash, Wonder Woman, Superman, Cyborg, Aquaman, Supergirl and Shazam.
All 18 stamps have been illustrated by British comic book artist Jim Cheung and colourist Laura Martin.
Matt Parkes from Royal Mail, said: "Generations have grown up spellbound by the adventures and the personalities of these superheroes and super-villains.
"These illustrations detail each character with such vivid imagery that they look ready to leap out of the stamp."