At least 58 people have died in a fire in a multi-storey building, believed to have been used by homeless people, in South Africa's biggest city, emergency services said.
Another 43 people were injured in the blaze in Johannesburg, which broke out in the pre-dawn hours of Thursday, Emergency Management Services said.
Spokesman Robert Mulaudzi said a search-and-recovery operation was under way and it was likely the death toll would rise.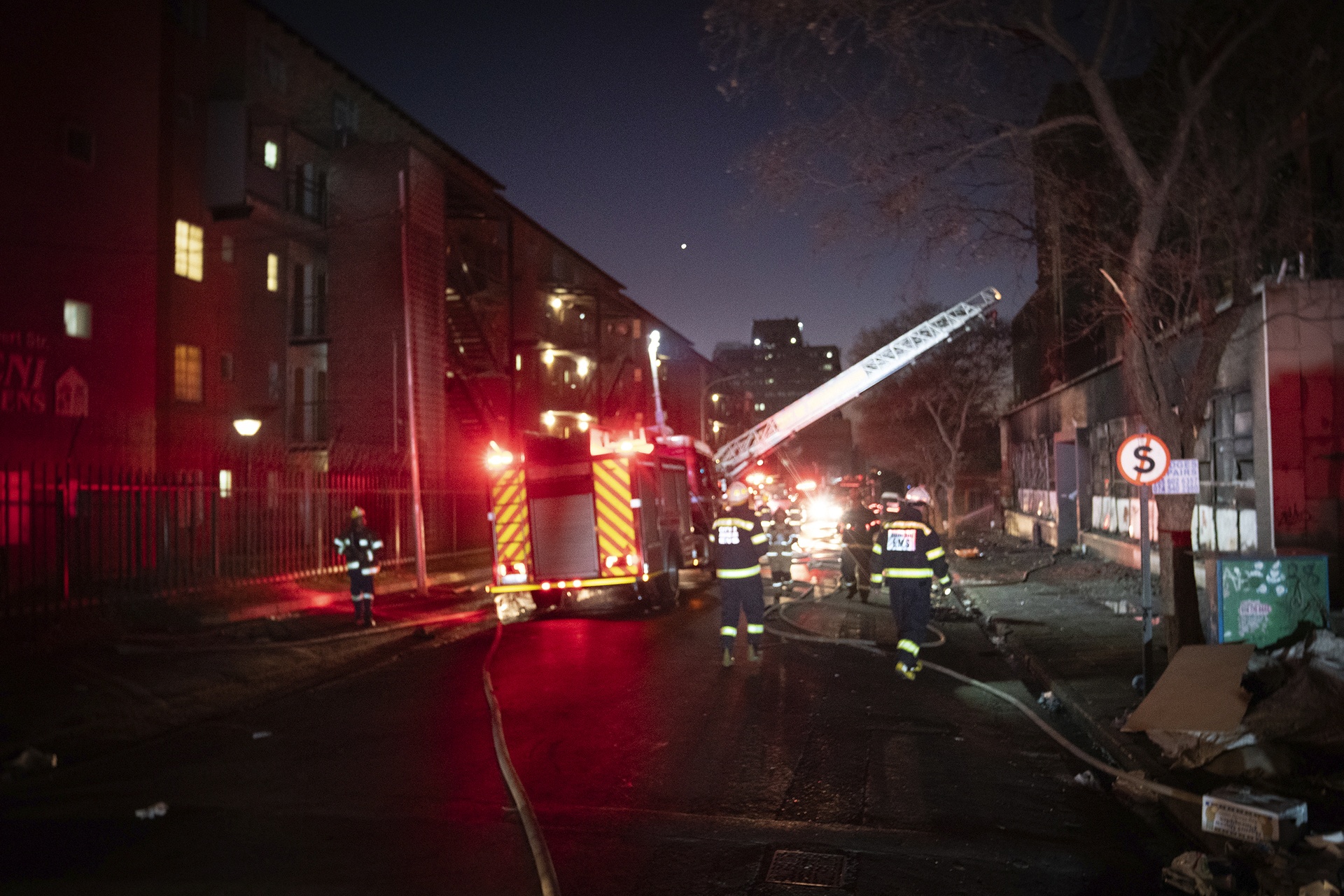 At least one child was among the dead, Mr Mulaudzi said.
Authorities said the fire had been largely extinguished but smoke still seeped out of windows of the blackened building in downtown Johannesburg.
Mr Mulaudzi said the building was effectively an "informal settlement" where homeless people had moved in looking for accommodation without any formal lease agreements.
He added that this situation made it hard to search the building.
Mr Mulaudzi said: "Over 20 years in the service, I've never come across something like this."
Witnesses claim there might have been as many as 200 people living in the building.