A self-taught astrophotographer has been blowing audiences away with his closely captured images and videos of the solar system.
Andrew McCarthy has been leaving fans in awe with his remarkably close-up images capturing planets, stars the sun and the moon.
Describing his work, he says: "My mission is to bring a different perspective to the way we look at space.
"I want to inspire future generations to curiosity and wonder, so that they continue to push the boundaries of science and art, and drive us to explore the cosmos and contextualise who we are, and our place in the universe."
His journey began in 2017 when a total solar eclipse was set to span across the United States.
Andrew, from Arizona, felt inspired by the event and remembered memories of using his Dad's telescope to look at the solar system as a child.
He decided to try and recreate the experience as an adult and bought his first telescope – a 10″ Dobsonian designed for visual astronomy.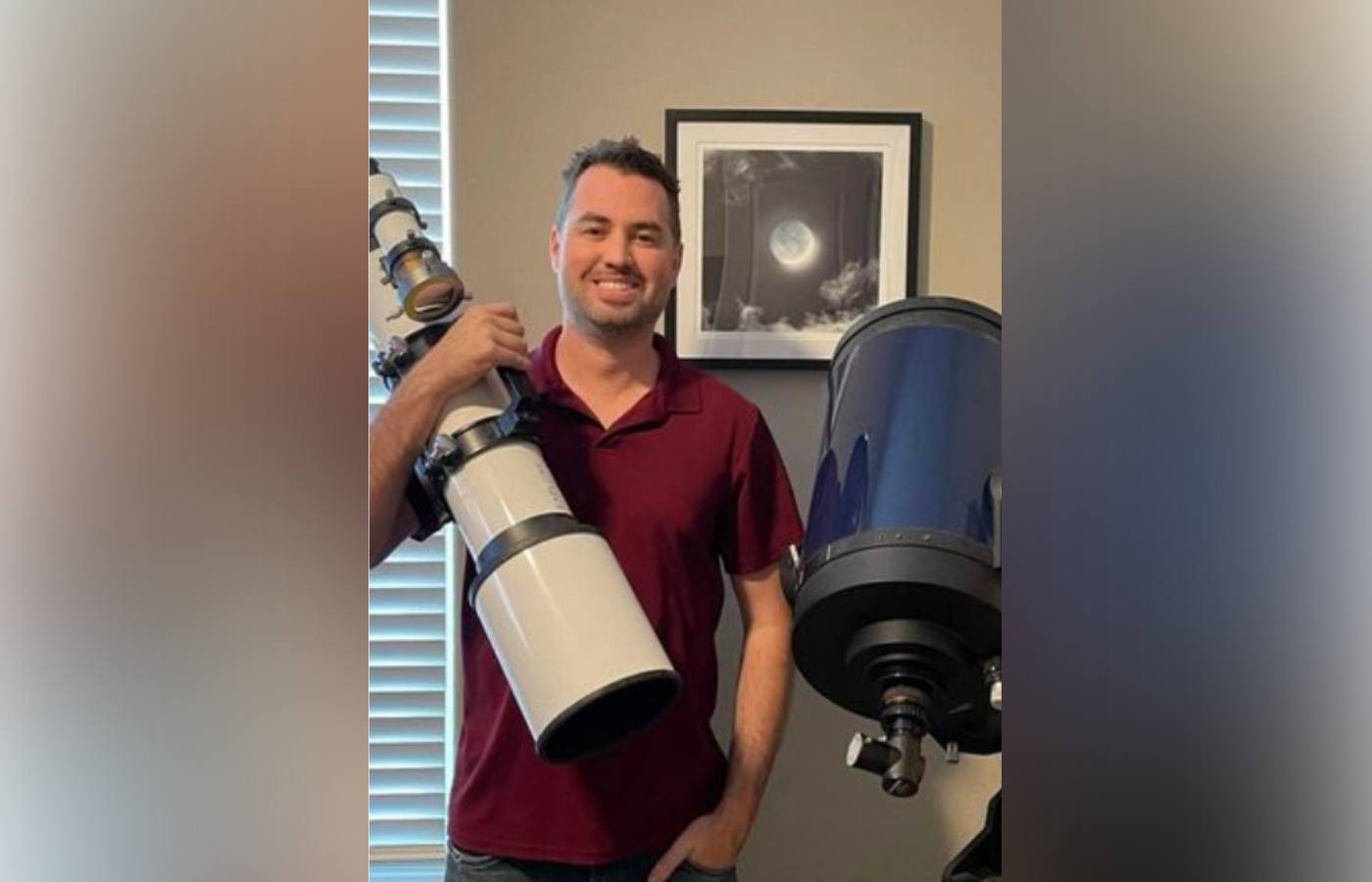 Describing the early use of the telescope, he said: "My light pollution was so bad I could only see a handful of stars, a couple of which were directly south of my house over my back fence, so I started there.
"Immediately I saw a bright object fill my eyepiece, but it was out of focus. I fiddled with the knobs until an image swam into view. What I saw took my breath away."
He soon realised that the "star" he was looking at was actually the planet of Saturn.
He said: "Instantly I was overwhelmed with a sense of wonder, and was nine-years-old again peering through my Dad's telescope from my childhood backyard.
"I experienced what I can only describe as a life-changing perspective shift. I realized that while I lived my day-to-day life, there was a whole universe out there I was completely ignoring."
Andrew then went on to discover that he could also spot the planet of Jupiter and from there he says he fell down the "wonderful rabbit hole that is astrophotography".
He began expanding his photography skills in a bid to replicate the otherworldly sights on camera.
He told STV News: "I learned photography as a means of sharing what I was seeing through the eyepiece with the world."
While he initially just wanted to share what he saw with friends and family, his skills have expanded and Andrew now has a successful business and website where he sells his incredible art to fans across the globe.
His work has been so successful that he quit his job in sales and marketing technology to pursue his passion full time.
Describing the steps involved in capturing the video, he said: "This is a very complex process but basically it works by doing "lucky imaging", where thousands of photos are captured quickly to overcome the effects of Earth's atmosphere that distorts things at high magnification."
He then decided to challenge his skills even more and attempt to capture the moon.
The results were better than he could ever have imagined and his work began to gain international attention.
He told STV News: "It was really by using the moon to challenge myself to see how far I could go with my equipment. Since people loved my results, it also turned into a profession."
His GigaMoon project is described as his most "epic image of the Moon to date" and is available as a statement artwork to buy on his website.
He said the reaction to his work from audiences has been "overwhelming" and "very positive" and said the response he receives "helps motivate me to push through when a project is particularly difficult."
Andrew says he is always trying to improve his skills further
For others thinking of learning more about celestial exploration his message is "start small".
He said: "Don't spend a tonne of money on a telescope right away, because it's easy to waste money with equipment.
"Try to identify constellations in your backyard, maybe buy a pair of binoculars and see if you can spot any nebulae or galaxies, and of course, check out the moon!"
Find out more about Andrew's work here. You can also support his work here.