The Royal Navy and British Army will test out "next-generation" advanced laser weapons capable of destroying targets.
The Ministry of Defence has awarded three contracts worth around £72.5m to the UK industry saying the technology could "revolutionise the battlefield".
Laser and radio frequency weapons, known collectively as Directed Energy Weapons, are powered by electricity and have no need for ammunition.
The first laser will be tested out onboard a Royal Navy Type 23 frigate by detecting, tracking, engaging and countering flying drones.
Another high-powered energy "demonstrator" will be mounted on a British Army Wolfhound armoured vehicle and will also target "unmanned aerial vehicles" as well as other "air threats".
A radio frequency weapon will be tested out by detecting and tracking air, land and sea targets.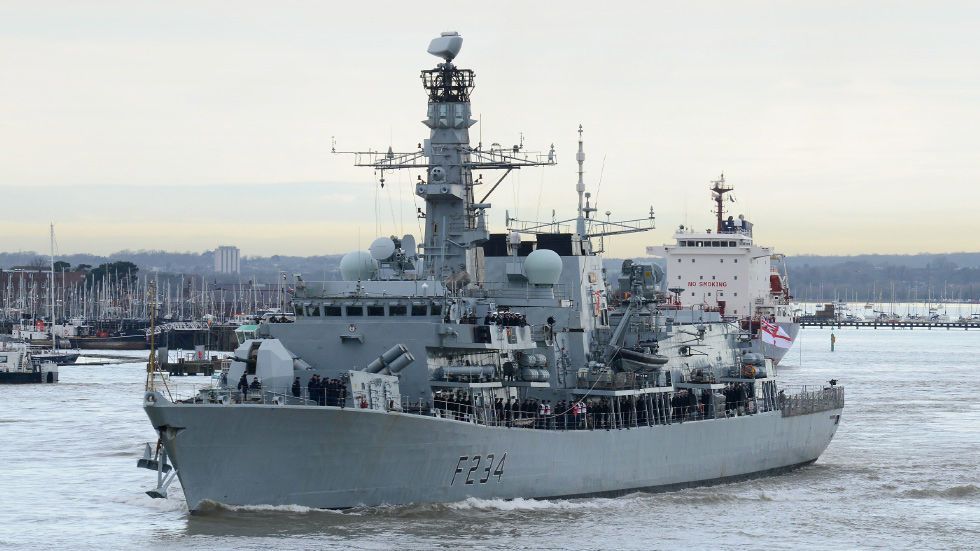 The Ministry Of Defence (MOD) has spent decades developing the "cutting-edge" weaponry which can have pinpoint accuracy and can be used and different levels of intensity.
Thales, one of the companies heading up the contracts, described the lasers as a potential "silver bullet" capable of being used to "deter, degrade or destroy multiple threat vectors".
The investment has been awarded to an industry group headed by Thales and Raytheon UK with the four-year contracts expected to create at least 49 new jobs and sustain 249 jobs.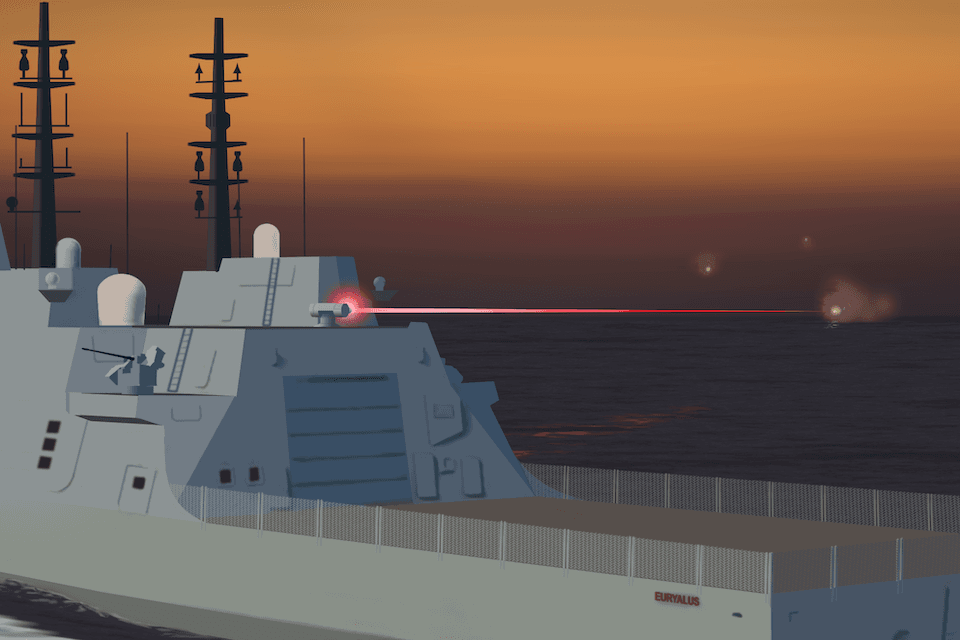 Ministry Of Defence director strategic programmes Shimon Fhima said: "These technologies have the potential to revolutionise the future battlefield for our Armed Forces, enabling the prosecution of new targets in the land, sea and air domains and allowing commanders to meet mission objectives in new ways.
"We must exploit at pace the cutting-edge technologies developed by the talented scientists and engineers across the UK to capitalise on its benefit."
The weaponds will be built onto current aircraft, ships and vehicles and the Armed Forces will test them out over two years from 2023 to 2025.
Minister for defence procurement Jeremy Quin, said: "We are investing £6.6bn in research and development across Defence over the next four years, reaffirming our commitment to provide the Armed Forces with truly advanced capabilities.
"Directed Energy Weapons are a key element of our future equipment programmes and we intend to become a world-leader in the research, manufacture and implementation of this next-generation technology."