Air fryer-friendly Greggs sausage rolls and steak bakes are among a range of foods which will soon be getting their own aisles in a new trial by Iceland Foods.
The grocer's Food Warehouse in the Charlton area of London will trial the world's first-ever air fryer aisle, with nationwide expansion on horizon if successful.
In an exciting promotion, the supermarket has also announced that the first ten customers to shop in the aisle will take home a Daewoo double drawer air fryer.
It comes after research found that one in two Brits (46%) have purchased an air fryer in the last five years.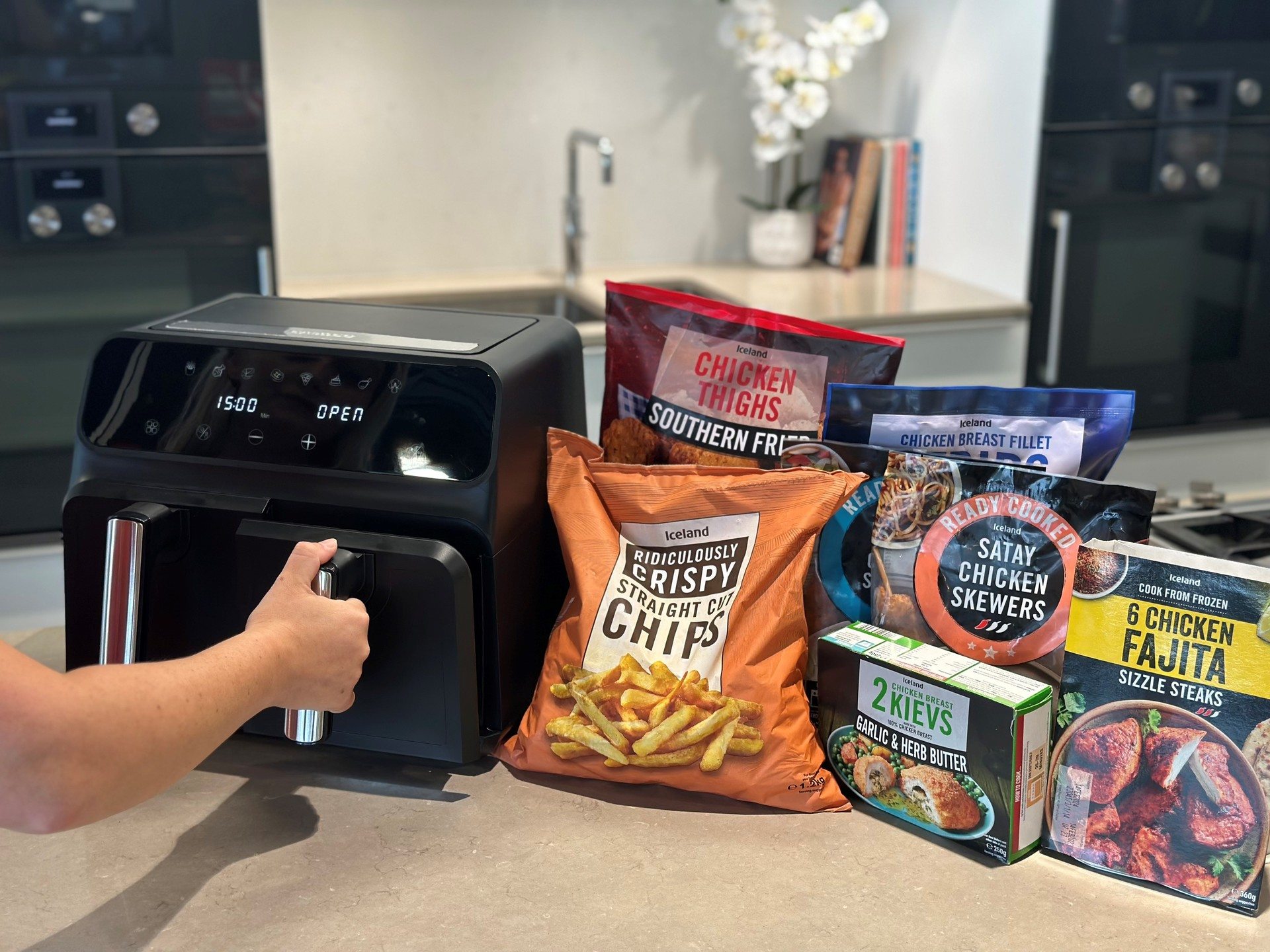 Iceland and energy supplier Utilita conducted the study, as part of the Shop Smart, Cook Savvy initiative.
The aisle will be piloted from June 19 to June 25, and includes more than 287 food items that can be cooked in an air fryer.
Here is a list of some of the popular foods which will be available at the aisle:
Greggs 4 Sausage Rolls – (£3.50, 427g)
Greggs 2 Steak Bakes – (£3.50, 280g)
Young's Gastro 2 Sicilian Lemon & Parsley Cod Fillets – (£4.50, 270g)
Aunt Bessie's Bacon Topped Chicken Crown – (£8.00, 850g)
SpongeBob SquarePants Potato Shapes – (£2.50, 600g)
Iceland Ridiculously Crispy Skin on French Fries – (£2.75, 1.2kg)
Iceland Pakora Chicken Breast Fillet Strips (£4.00, 500g)