Laura Barclay reminisces fondly about the Glasgow music scene back in 2012.
It was a time when she was gigging regularly as a 20-year-old singer-songwriter; a journey that ensured she crossed paths with the man who would become her husband.
Laura, then known as Laura St Jude, embarked on a whirlwind romance with Dale Barclay, the frontman and lead guitarist of rock 'n' roll band The Amazing Snakeheads, after he "blew her socks off" during a live performance.
They toured together and lived happily as a couple in Germany, but tragedy struck in 2017.
Dale suffered a seizure while performing in Frankfurt and several weeks later was diagnosed with a brain tumour.
"It was actually one of my shows and Dale was playing guitar with me," Laura told STV News." We sound-checked and then went outside, Dale was having a cigarette and he had a full-blown seizure out of the blue.
"I was desperately worried but at the time we couldn't get the answers in Germany because it would have been 3,000 euros.
"We flew home and it was four weeks before we found out the diagnosis – it just hit us like a freight train. But it was Dale that pulled everybody up and said 'let's stop asking why' and move forward.
"He was throwing everything at it. He was eating well, he quit smoking, he was doing all the stuff he could.

"But he knew that he only had a certain amount of time and he wanted to live it, so we got married in January 2018. We played a few gigs together, we were in the studio together, so it was a lot of happy memories despite the brutality of it."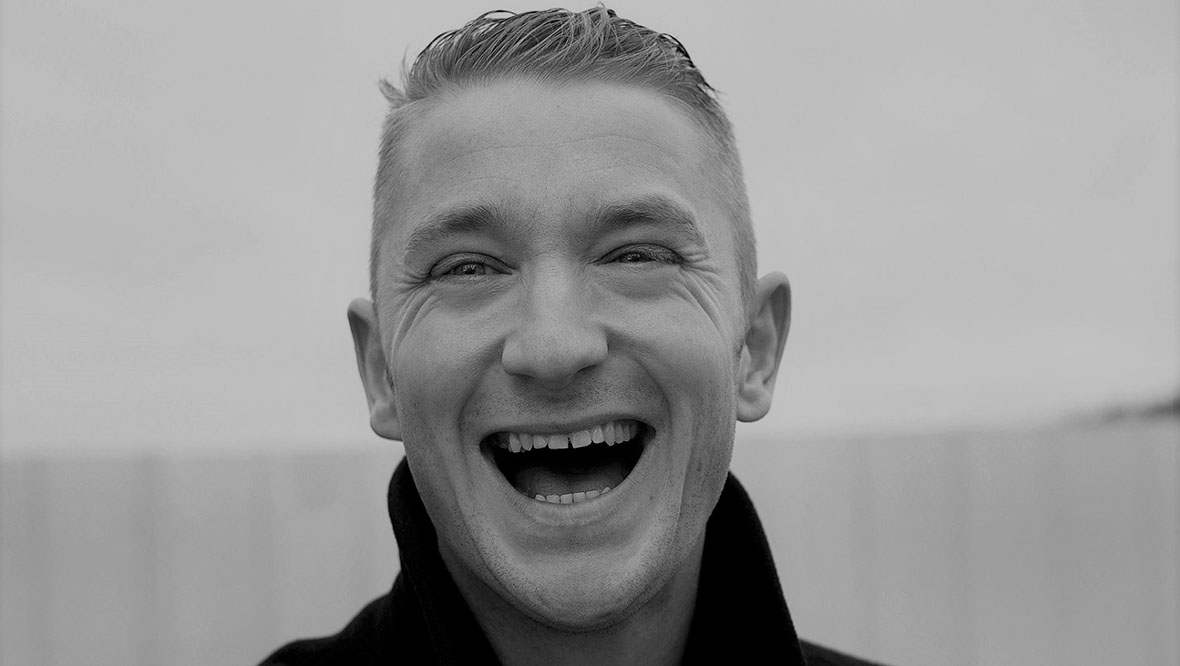 Dale's brain tumour was in his right frontal lobe, but Laura says he didn't experience many physical symptoms following surgery, aside from seizures and some short-term memory loss. He underwent radiotherapy and chemotherapy, but six months later the tumour came back.
Despite crowdfunding to have a private second surgery – after being refused another craniotomy on the NHS – Dale suffered a fatal seizure five days later on September 25, 2018.
He lost consciousness and never woke up, with his cause of death being recorded as cerebral oedema (swelling of the brain), with GBM a secondary cause.
Brain tumours kill more children and adults under the age of 40 than any other cancer, yet historically just 1% of the national spend on cancer research has been allocated to tackling the disease.
"It was the worst time imaginable," said Laura. "I had never lost anyone in my life. I still had both sets of grandparents when we lost Dale – it doesn't usually happen in that order. I lost my papa the year after we lost Dale.
"It's surreal, almost like you don't believe it. Four years has passed but it seems like it was only yesterday – there's definitely a weird perspective of time that happens. At the time, we didn't know it was the end, I think that's what was unique in a certain way
"The year after Dale passed I was living in a shared flat in Maryhill and then the pandemic hit and I was really struggling, so I moved back in with family.
"Because of the pandemic I wasn't getting out there to perform and I wasn't seeing many people – that with the grief, it certainly wasn't easy but I have beautiful friends and family who always kept checking in."
Laura now lives just outside the city in Renfrewshire and is kept company by Hank, her two-year-old labrador named after the singer songwriter Hank Williams, Dale's favourite performer.
Before he died, Dale wrote and recorded a song called Wild at Heart, which Laura has finished in his memory. She has also set up a fundraising group called the Dale Barclay Fund in a bid to help fund research into finding a cure for the disease.
Furthermore, Laura has recently played her first gig in almost four years.
She said: "It felt like the first gig I had every played in my life and it was definitely different without Dale. I've always been a bit of a nervous Nancy when it comes to performances, I get the butterflies and nausea, but Dale was good at batting that away for me. He knew how to support you and everyone loved him for that.
"The Glasgow music scene was brilliant in 2012, take me back to then, the amount of bands that were on the scene, Green Door Studio was the studio that we recorded at including Dale's first album with The Amazing Snakeheads. It was so busy, you knew everybody, everyone was cheering each other on.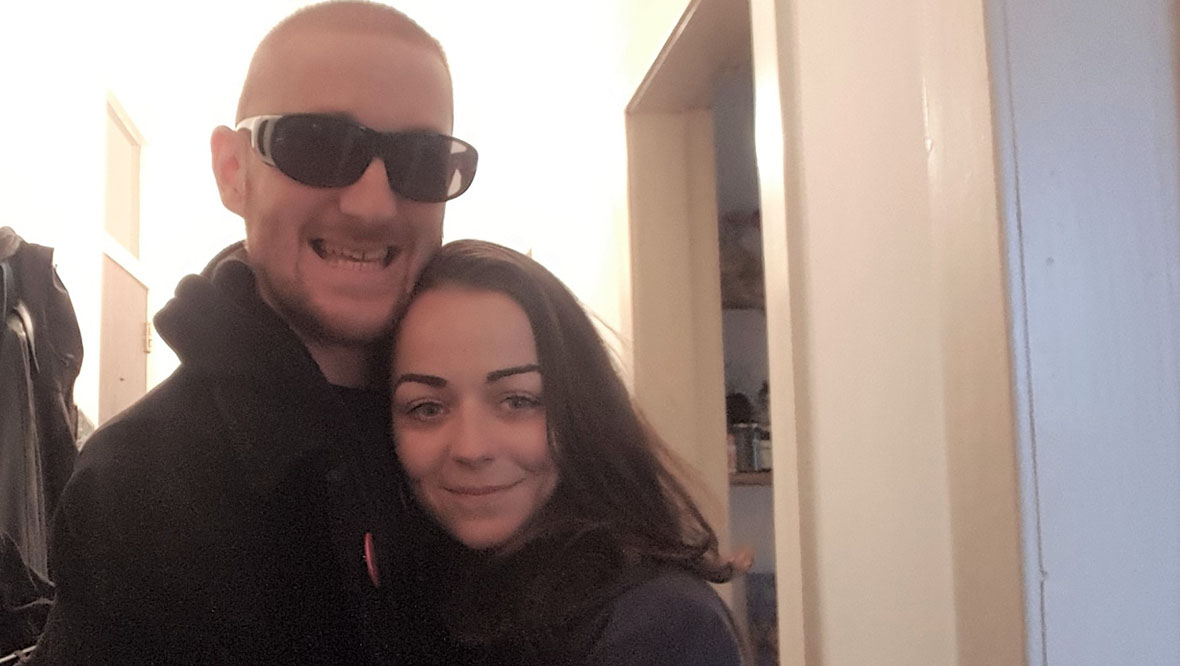 "It was all about music for Dale. I think we were quite unique in that we shared that – I did music at college and university, and Dale introduced me to rock and roll – had me sing for The Amazing Snakeheads, that was a dream come true, so he was my biggest fan and I was his.
Brain Tumour Research said it was grateful to Laura for her support in setting up the Dale Barclay Fund.
Hugh Adams, a spokesperson for the charity, said: "Brain tumours kill more children and adults under the age of 40 than any other cancer, as Laura has experienced in the cruellest way.
"Glioblastoma brain tumours, also known as GBMs, are the most common high-grade brain tumour among adults, with a terribly short survival prognosis of 12 to 18 months, devastating families.
"Treatment for brain tumours has barely changed in the last few decades and the charity Brain Tumour Research is funding researchers within its centres of excellence working on finding a cure for all types of brain tumour.

"We are very grateful to Laura for having the courage to tell Dale's story."
STV News is now on WhatsApp
Get all the latest news from around the country
Follow STV News
Follow STV News on WhatsApp
Scan the QR code on your mobile device for all the latest news from around the country