World leaders will begin setting out their plans to tackle climate change as the United Nations COP26 summit gets under way in Glasgow.
Nearly 200 countries are being represented at the Scottish Events Campus for two weeks of negotiations described as our "last best chance" to avoid climate catastrophe.
A ring of steel has been thrown around the venue – which has become neutral UN territory until the conference ends on November 12 – with a number of road closures and other travel restrictions in place.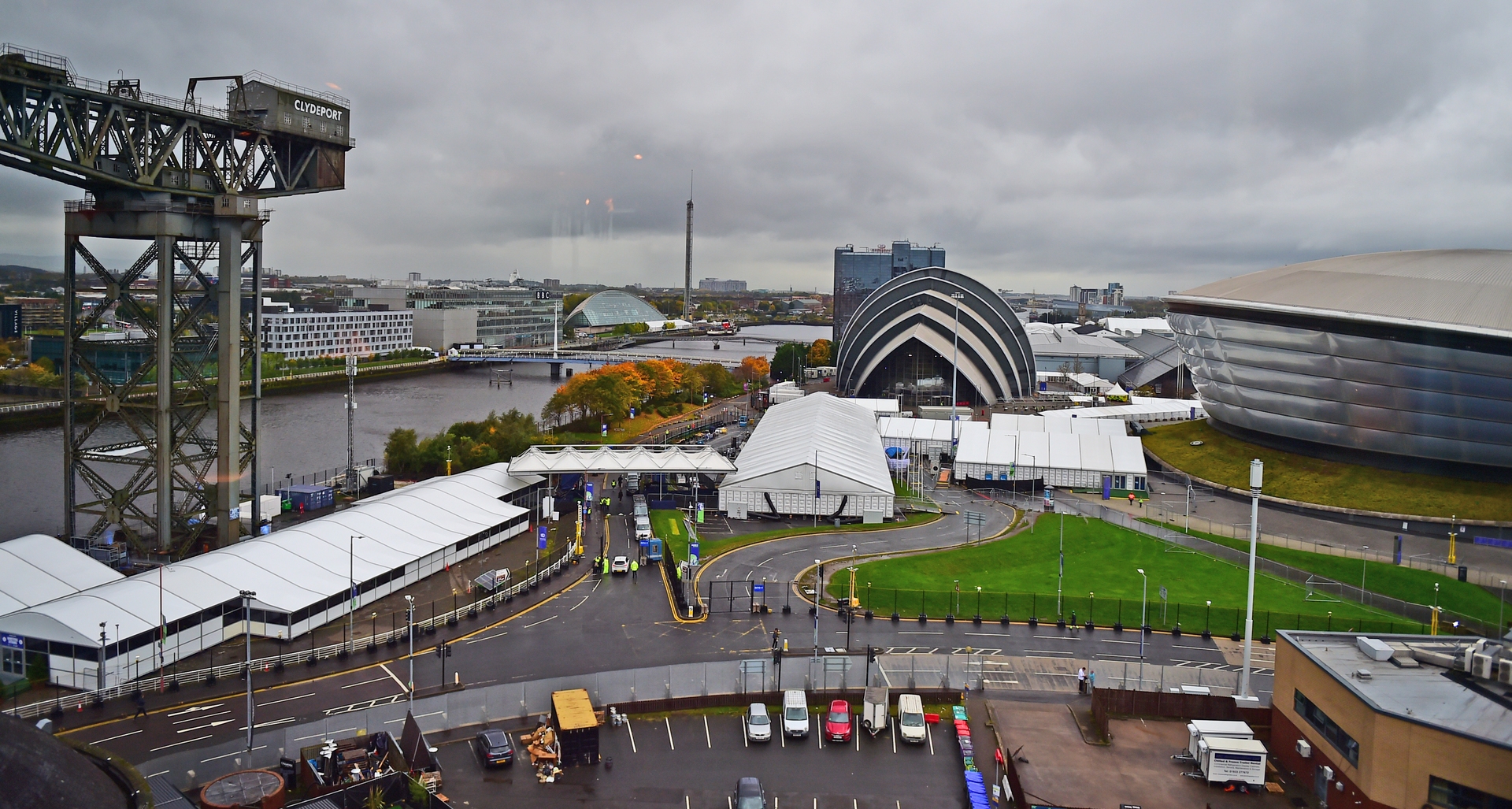 The talking begins on Monday, with Prime Minister Boris Johnson and US President Joe Biden among those addressing delegates over the next 48 hours.
Johnson warned leaders at the COP26 summit that humanity has "run down the clock" on climate change and must get serious about action.
He said: "Humanity has long since run down the clock on climate change.
"It's one minute to midnight and we need to act now.
"If we don't get serious about climate change today, it will be too late for our children to do so tomorrow."
First Minister Nicola Sturgeon and other members of the Scottish Government are expected to take part in talks later in the week.
They are also set to make appearances in the 'green zone' at Glasgow Science Centre, where a programme of exhibitions and educational events open to the public is planned.
On day one of the summit, Sturgeon said: "The G20 commitment to pursue efforts to limit the rise in temperatures to 1.5C of pre-industrial levels, and the pledge to stop financing new, unabated coal plants internationally by the end of this year, is a starting point for the COP26 talks, but it is by no means enough. It is disappointing to see no clear commitment to net zero by 2050, for example.
"Leaders travelling to Glasgow must arrive ready to go even further. We need to see clearer commitments if we are to create the hope, optimism and surge in action that people across the world want to see.
"Over the coming days it is the countries which emit the most that need to do the most. The thousands of people coming to Glasgow are rightly demanding action and world leaders must take the bold, practical steps which are urgently required to accelerate our transition from an unsustainable present to a greener, fairer future."
Experts believe nations must unite to prevent global temperatures rising by more than 1.5C before the end of the century.
Any higher and they fear the world will see more heatwaves, extreme rain, water shortages and drought, greater economic losses, lower crop yields, higher sea levels and greater damage to nature.
Major protests expected
Disruption is expected in Glasgow and elsewhere across the country with a number of planned and spontaneous protests expected to take place.
Climate campaign group Extinction Rebellion has vowed to cause "high impact" deliberate disruption and said activists were prepared to be arrested.
Meanwhile, Insulate Britain – a group calling for governments to insulate homes – has been blocking major roads and motorways in England in recent weeks, but said it currently had "no plans to attend".
Police Scotland said peaceful protests would be supported, but that officers were prepared to "step in" if they "majorly disrupt" the conference or everyday life.
As part of a massive security operation, around 10,000 officers – including some from other UK forces – will be deployed each day.
Star names
As well as world leaders, a number of other famous faces are expected to be in Glasgow for either the conference or protests, including former US president Barack Obama.
Renowned climate activist Greta Thunberg said she would be among 100,000 people taking part in the COP26 Coalition march and rally on Saturday, November 6.
Hollywood A-lister turned politician and activist Arnold Schwarzenegger is also thought to be coming to Glasgow during the conference.
Glasgow transformed
The Scottish Events Campus on the banks of the River Clyde has been transformed into UN territory for the summit.
World leaders and delegates will try to hammer out a deal in the 'blue zone', while public events will take place at the Glasgow Science Centre across the water in the 'green zone'.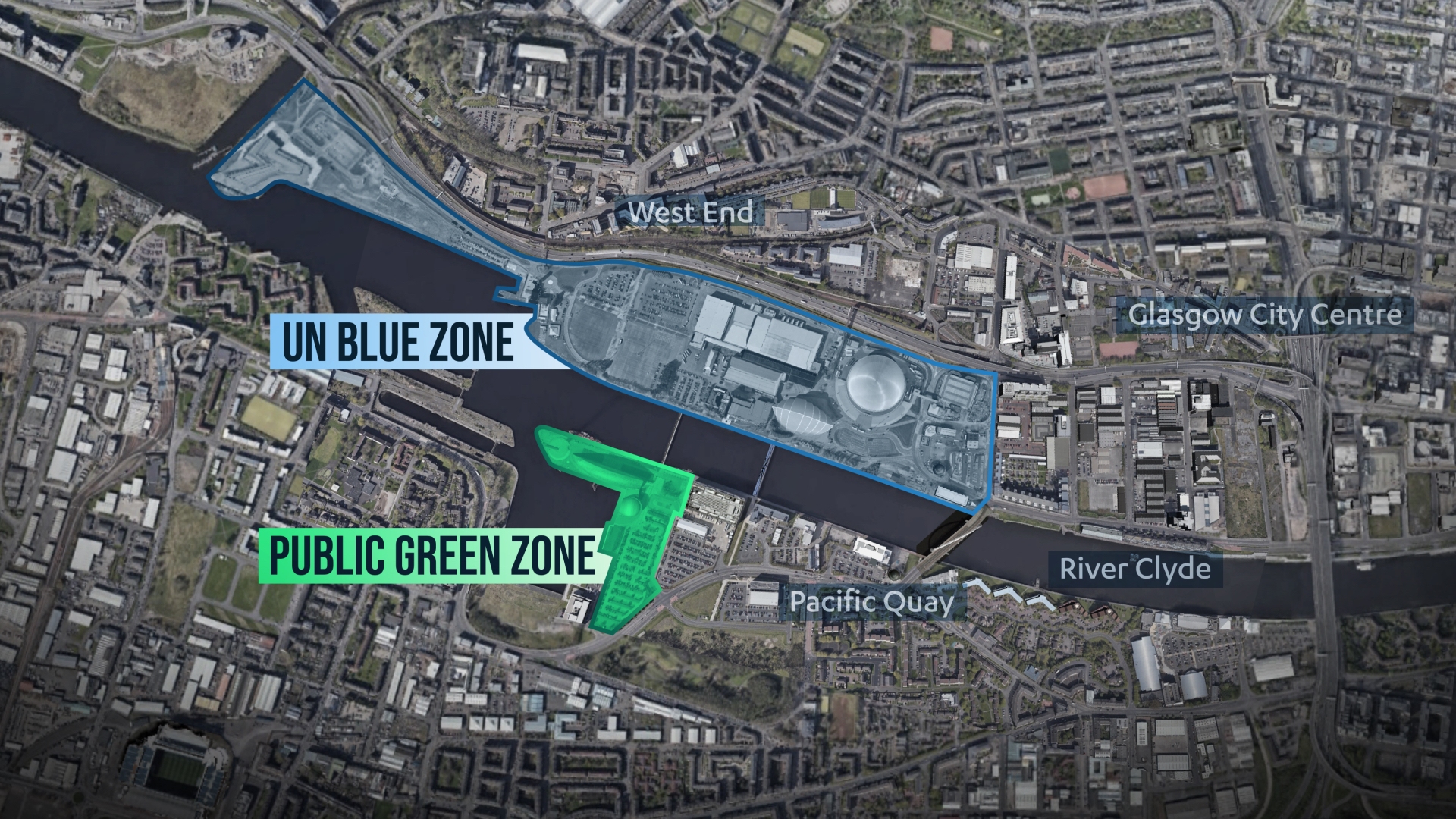 Lampposts, bridges and street furniture has been adorned with COP26 signage, while road closures include a number of key commuter routes.
However, a potentially embarrassing rail strike was averted at the 11th hour after a pay deal was struck.
STV News is now on WhatsApp
Get all the latest news from around the country
Follow STV News
Follow STV News on WhatsApp
Scan the QR code on your mobile device for all the latest news from around the country