Workers at the recently closed 13h Note have announced plans to try and reopen the bar under employee ownership.
The former venue staff will hold a benefit concert this weekend to kickstart funding for the project.
The boss of the Glasgow pub called in the liquidators in July, claiming she had been "driven to insolvency by Unite Hospitality".
It came after union members staged a 48-hour walkout at the venue – the first Scottish bar strike in more than 20 years.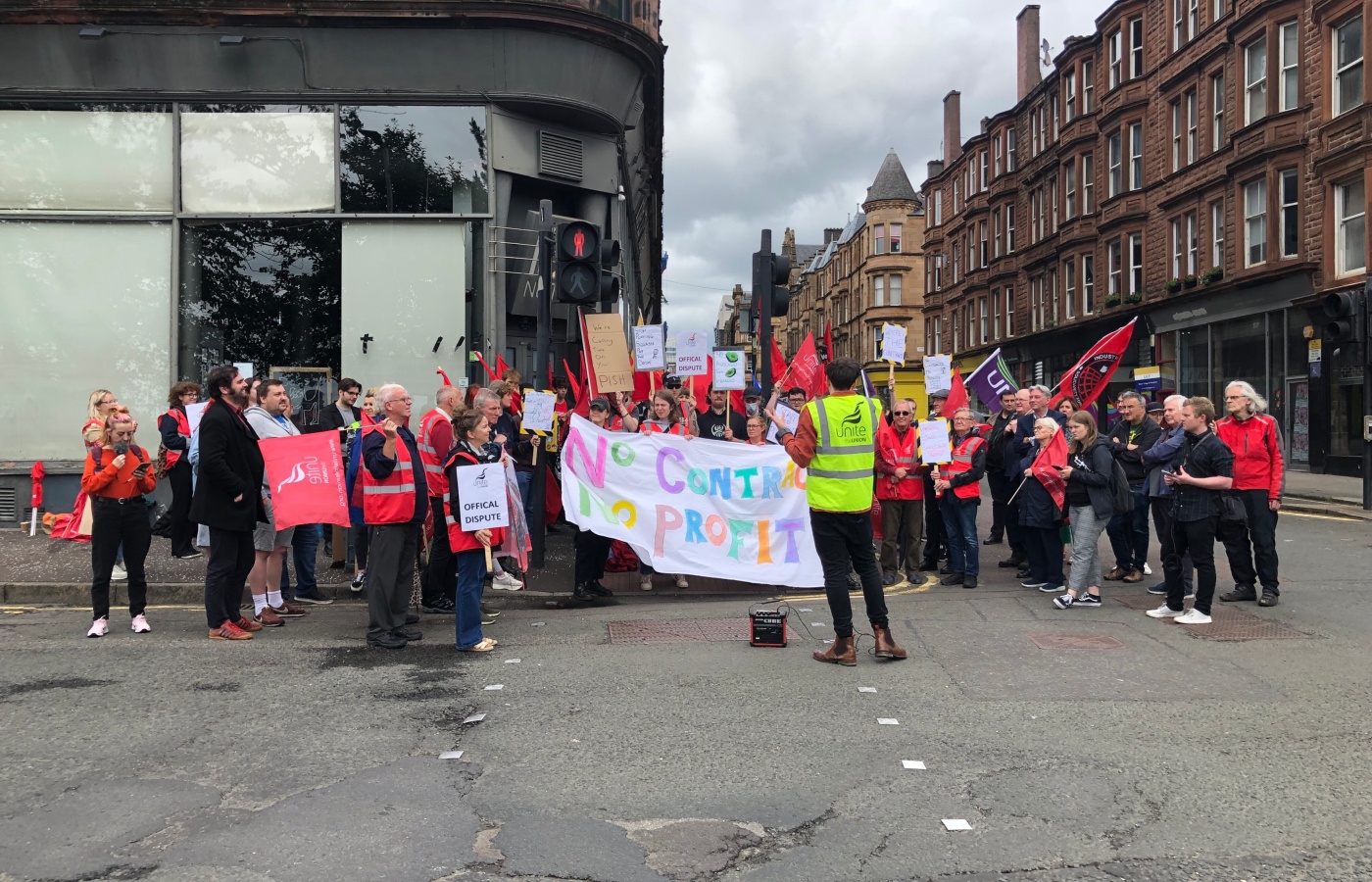 They had promised to continue the industrial action every weekend until August 6.
But owner Jacqueline Fennessy said the conduct of the trade union had resulted in a "drastic reduction in revenue".
Unite Hospitality labelled the closure "trade union intimidation pure and simple".
Now, workers are hoping to buy over the 13th Note to "reinstate the cultural and social legacy of the venue".
Staff said the benefit concert will be the first instalment in their public campaign to take over the bar.
Former 13th Note chef and Unite member Nick Troy said: "Two weeks ago, over 20 workers of the 13th Note were informed, mostly via the press, that the owner Jacqueline Fennessy had decided to close the venue mere hours before scheduled ACAS conciliation talks with our representatives.
"Since then, we have been placed under serious financial distress and have had to deal with the emotional and social impact of losing our livelihoods.
"In spite of this, we have rallied together and decided to fight back against a very obvious case of union-busting.
"We have decided to launch our campaign to reopen the 13th Note because, fundamentally, we believe in the 13th Note as an institution and one that should not be run into the ground for private profit, but commonly shared amongst staff and patrons."
Siannen McIlroy, a former worker at the venue who will also be playing at the gig, had her first gig at the 13th Note.

"It has a lot of importance for me beyond being my workplace," she said. "It provided an accessible, cultural space for a lot of different music scenes, from those just starting out to established acts. 
"We want to protect and promote that, to re-establish and drastically improve the facility to return to its roots of nurturing talent and creativity."
The concert will include live music from artists such as Tina Sandwich, Apostille, Calum Baird and Vos Rough and will take place at the Classic Grand on Sunday with doors opening at 7pm.
Fennessy has been approached for comment.