By Victoria Pease & Laura Alderman
A woman who was harassed by pro-life campaigners while attending an abortion clinic has called for buffer zones to be installed outside services.
Lily Roberts attended a clinic at Queen Elizabeth University Hospital in Glasgow after falling pregnant during her first year of university.
"Pretty much straight away I knew what I wanted to do, what was the right decision for me and I had always been very pro-choice and made the right decision for myself at that time," Ms Roberts told STV News.
When she arrived at the clinic around 7am she was met with "around 15 to 20 protesters" who stood outside a dual entrance and exit at the clinic with placards and handing out information sheets.
"Around seven or eight hours later I came out and knowing they were there the whole time. I had to face them," she said.
"You have no option to go past them, which is an inherently violent act.
'I thought about [the protestors] more than my actual abortion because it infuriated me so much.'

Lucy Roberts
"I was so strong in my choice and I knew what I was doing and I knew what I wanted but at the same time for them to be there, it genuinely infuriated me."
Ms Roberts says looking back on her experience, she found the protesters "intimidating", which angered her.
She said: "It was very scary at the time and very intimidating.
"I thought about them more than my actual abortion because it infuriated me so much."
Ms Roberts said while the protestors did not confront her directly, her partner left the clinic for fresh air and was approached by a campaigner.
She added that protestors could have an impact on vulnerable people trying to access abortion services.
"I'm very privileged in the position that I was in and there's lots of people who are in much more vulnerable situations, and regardless of who you are, you do not deserve to be put through that," she said.
"It will impact certain demographics more than others and people who don't have good support networks, it's really devastating for a lot of people."
Following Ms Roberts' experience, she joined Back Off Scotland, a campaign group petitioning the Scottish Government for 150m buffer zones outside abortion clinics.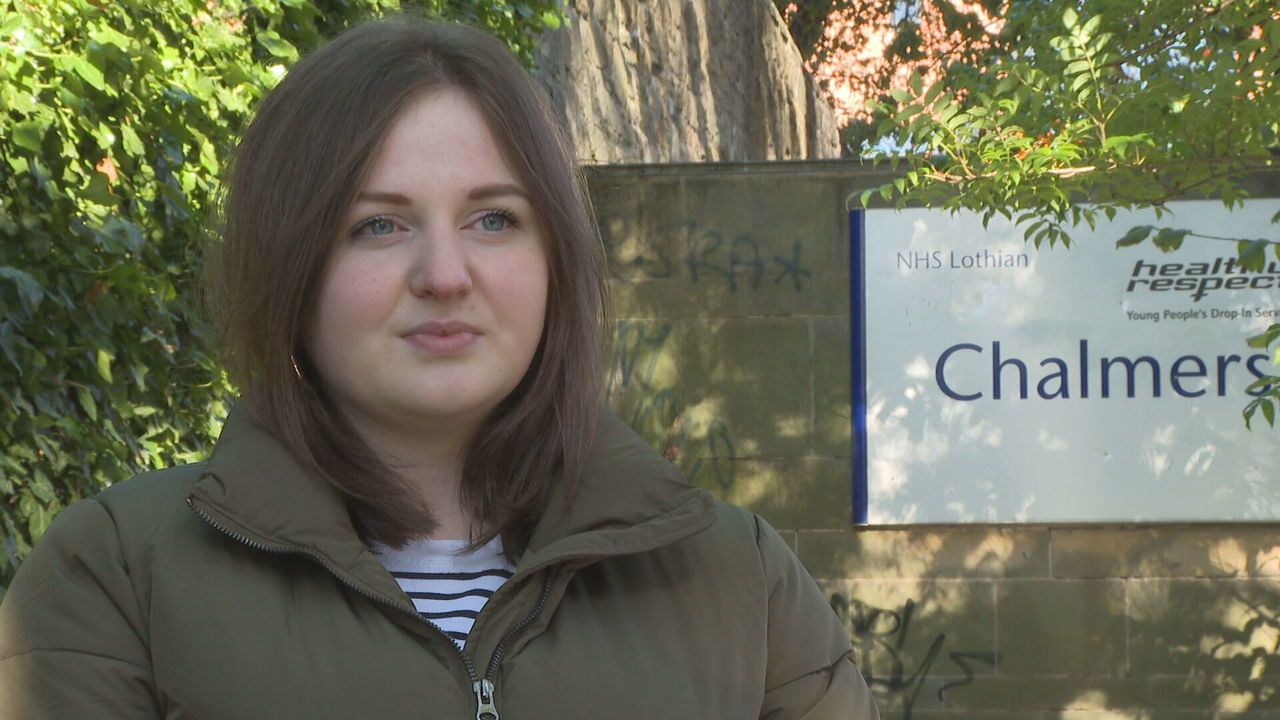 Along with Lucy Grieve from the campaign, the pair met with women's health minister Maree Todd to discuss the introduction of buffer zones but were left frustrated that the issue would not be dealt with nationally.
"I think it was quite clear when we went into the meeting that [Maree Todd] wasn't keen on moving on buffer zones to tackle them nationally," Ms Grieve said.
"One thing she said that really stuck with me was that she 'doesn't have a magic wand' but she's the women's health minister, she does have a magic wand and it's called policy and legislation.
"it's not something that local councils can put a patchwork policy into effect about because if someone puts a policy in Glasgow, [protestors are] just going to move to Falkirk, they're going to move to Aberdeen, they're going to move to Dundee and the problem is just going to continue to be here until we legislate nationally.
"The government need to come down really strong on this, they said so in their manifesto, they said so in their Programme for Government in the Women's Health Plan, and the fact that they're not acting on it in a way that all the evidence shows they should be acting on it, I think it's really scary.
"It doesn't bode well going forward for abortion rights or even for access to healthcare rights."
On Thursday, Nicola Sturgeon said she would consider buffer zones after a Scottish Labour MSP raised the issue of harassment faced by women outside abortion clinics.
Speaking at FMQs, Monica Lennon warned that "abortion rights are under attack around the world" and challenged Sturgeon about the harassment suffered by women in Scotland trying to access clinics.
The FM cited the SNP manifesto commitment to supporting councils that wanted to "establish by-laws to create protest-free buffer zones outside clinics that provide abortion services".
She added: "I am a very strong believer in a woman's right to choose on the issue of abortion and, if it's possible, I'm an even stronger advocate – as I think everybody should be regardless of different views on abortion – that any woman having an abortion should be able to do so without any fear or reality of abuse or harassment.
"I do believe that there's work to be done to make sure that that is the case, and I think my party's manifesto, as other manifestos did, had things to say on this in the election.
"We will be considering steps that we can take to make sure that that is a right that women can exercise in reality."
A Scottish Government spokesperson said: "Women in Scotland should have access to abortion services without feeling harassed or intimidated.
"Our Programme for Government already includes a commitment to support any local authority who wishes to use bye-laws to establish buffer zones – and we would invite them to do so as the swiftest way to have such zones enacted."