A woman is being forced to sell her home after being scammed into a fake cryptocurrency investment scheme, leaving her with £150,000 of debt.
Jennifer, from Lanarkshire, made the decision to invest savings into a crypto investment scheme after seeing a bogus advert using consumer advice expert Martin Lewis on Facebook.
The mum told STV News she has been left "devastated" by the incident, which is still under investigation by Police Scotland.
She is determined to raise awareness of the rise of cryptocurrency scams, with Advice Direct Scotland saying they have experienced an increase in cases in recent years.
"My message is look into things thoroughly," she told STV News.
"I've never been in debt in my life, I've never taken out a loan in my life, I've never had a credit card bill. I can't actually quite believe what's happened to me, it's absolutely horrific."
Jennifer first decided to invest savings she had built up in late 2022.
She was later coerced on January 3, 2023 to take out loans of £20,000 each time to invest in the scheme via a Revolut account.
This continued until January 13 when her bank Natwest finally stepped in to block the transfers.
She said: "My big concern is that it got to the value that it did before my bank stopped me, we're talking about ten days in total at this point."
After seeking support from Advice Direct Scotland and reporting the matter to police, Jennifer discovered that her case was classified as a scam rather than fraud and, as a result, she could not reclaim the funds.
The size of her outstanding debt was also so high that she finds herself with no choice but to sell her home.
She said: "I'm devastated, I can't really put it into words.
"It's taken me a long time to get to where I am and the thought of losing this home, obviously for the sake of my children, is horrific.
"I was a very vulnerable person, given what's happened to me in the past. I was perfect for them.
"Words wouldn't describe how I'm feeling at the moment. I feel sick every day."
Following Jennifer's story, Conor Forbes, Advice Direct Scotland's director of policy, told STV News: "Obviously Jennifer's case is absolutely harrowing as well as the amount of money that has been lost. We're doing all we can to support her."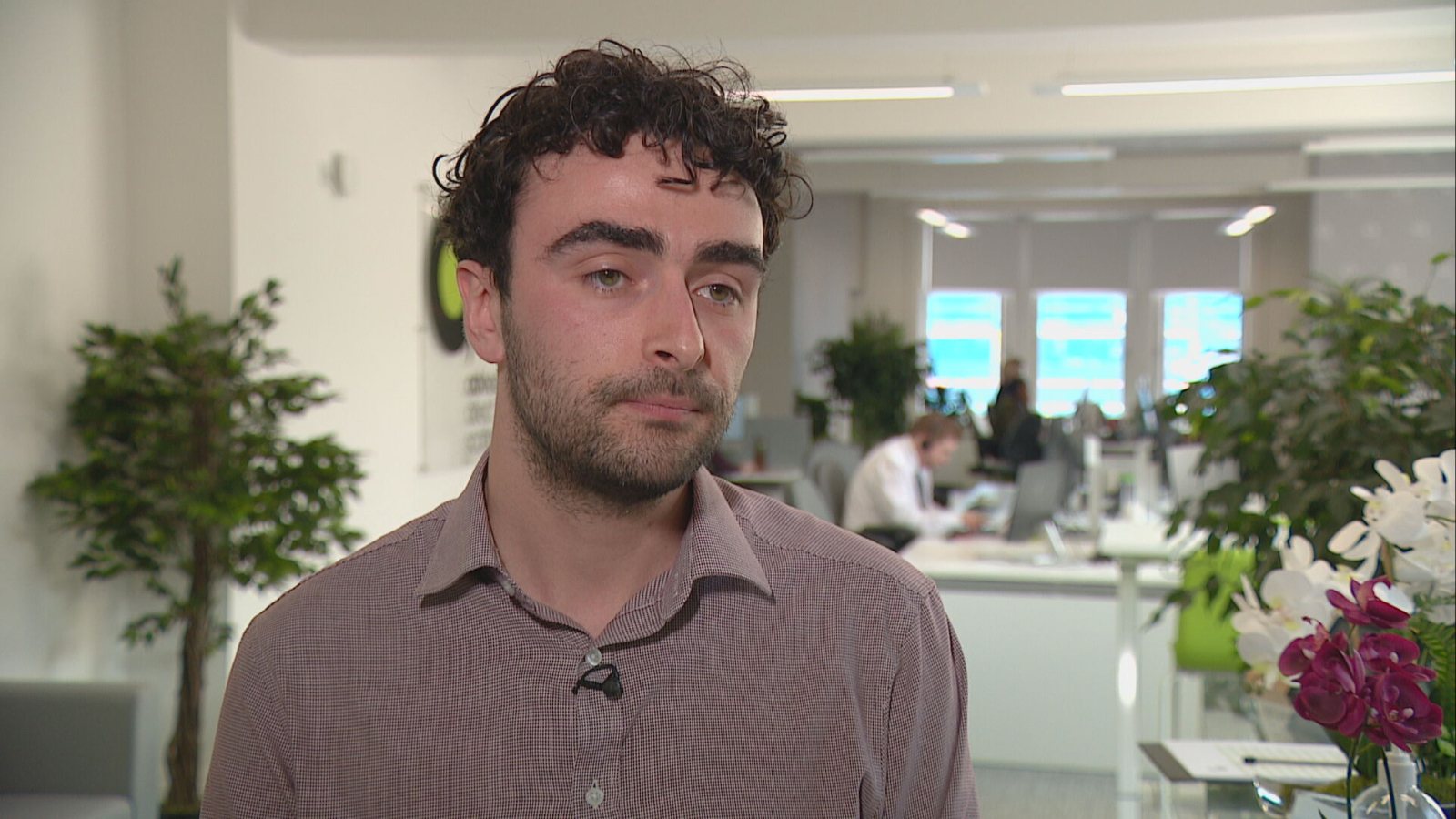 He added that there has been a rise in people seeking support for fraud and crypto investment scams.
He said: "I think this does tie into the cost of living crisis and people maybe looking for other avenues that they can explore to increase their income.
"We've seen over the last three or four years that this has become increasingly more common. It's something that we have kept an eye on.
"We've been tracking the data and we can see that there is increasing numbers who have fallen victim to these scams and worryingly a lot of these people are younger as well."
Jennifer felt confident in her investments after seeing information of what appeared to be a Martin Lewis-approved crypto investment scheme on Facebook.
She said: "Martin Lewis was exactly why I looked at investing."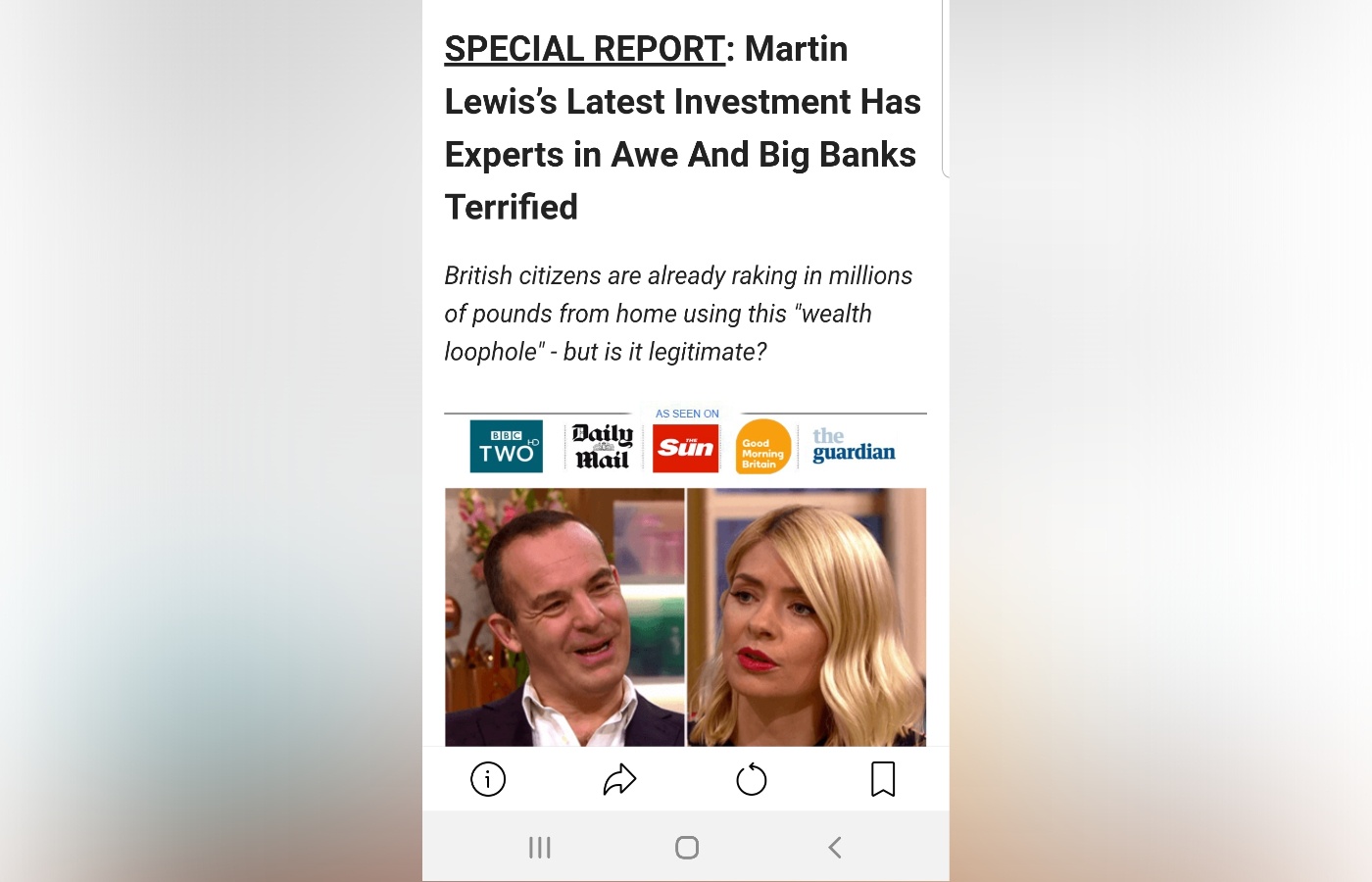 Lewis, who has been a vocal advocate against scammers using his image in the past, said the incident makes him feel "sick".
He told STV News: "I'm so sorry for Jennifer and to know she is trying to sell her house, I hope she is doing everything she can.
"This has gone on time and time again. I have lobbied hard for the Online Safety Bill to get the UK Government to change their rules.
"But the fact is, in the UK right now, you can scam and fraud people with very, very little consequence. So the people doing these scams know they can get away with it. Until they know they will lose money and face proper criminal sanctions, it's going to continue. It's rife and we need change."
He emphasized: "If you see me in an advert, it's a scam. I do not do adverts and I have the inglorious title of being the person whose face is used in more scam adverts than anyone else."
The finance journalist brought a lawsuit against Facebook in 2019 for the social media platform's repeated failure to prevent scam adverts from using his name and image.
The lawsuit was dropped after the company agreed to donate £3m to set up an anti-scam project with Citizens Advice and launch a UK-specific one-click reporting tool.
However, the adverts have continued to appear, with Jennifer coming across a fake article claiming to be the "latest investment" which "had big banks terrified".
Lewis said: "We have to regulate the wild west of the internet and that's why we have been calling for scammers to be put in the online safety bill.
"I was really pleased that the government changed its mind and they are now going to be in there.
"We also need to make big tech responsible for the ads which it is paid to promote by scammers.
"At the same time we need a much broader fraud strategy in the UK. The fact is you can scam people with virtual impunity because the police don't have anywhere near the resources to prosecute and there's no effort being put in. This is a crime that is rife across the UK and yet, almost no one is ever arrested for it, almost no one is ever charged and people don't get punished."
Responding to Jennifer's case, a NatWest spokesperson said: "Criminals are increasingly using investment scams to steal money from consumers.
"In this case, our customer transferred money from her accounts with us to accounts in her name at Revolut which was then passed to the criminals."
A Police Scotland spokesperson said: "On Thursday, January 19, 2023, we received reports of a fraud relating to a cryptocurrency scam.
"Enquiries are ongoing."
If you have been a victim of a scam Advice Direct Scotland say contact your bank immediately and also Police Scotland on 101 you can also report a scam at www.scamwatch.consumeradvice.scot