Reported by Oliver Dickinson
The death of a lawyer has sparked an investigation over fears a medical device delivered a fatal dose of insulin as he slept.
Paul McNairney, 39, died last month after the Omnipod is said to have delivered four days' worth of insulin in less than an hour, according to data obtained by legal firm Digby Brown.
The advocate, from Glasgow, received the device on the NHS and had been using the US-made insulin pump since July.
However, after his death the device was seized by police and is now being analysed by health experts.
Widower Scott Craig, who married Paul four months ago, fears more people could be affected by Omnipods.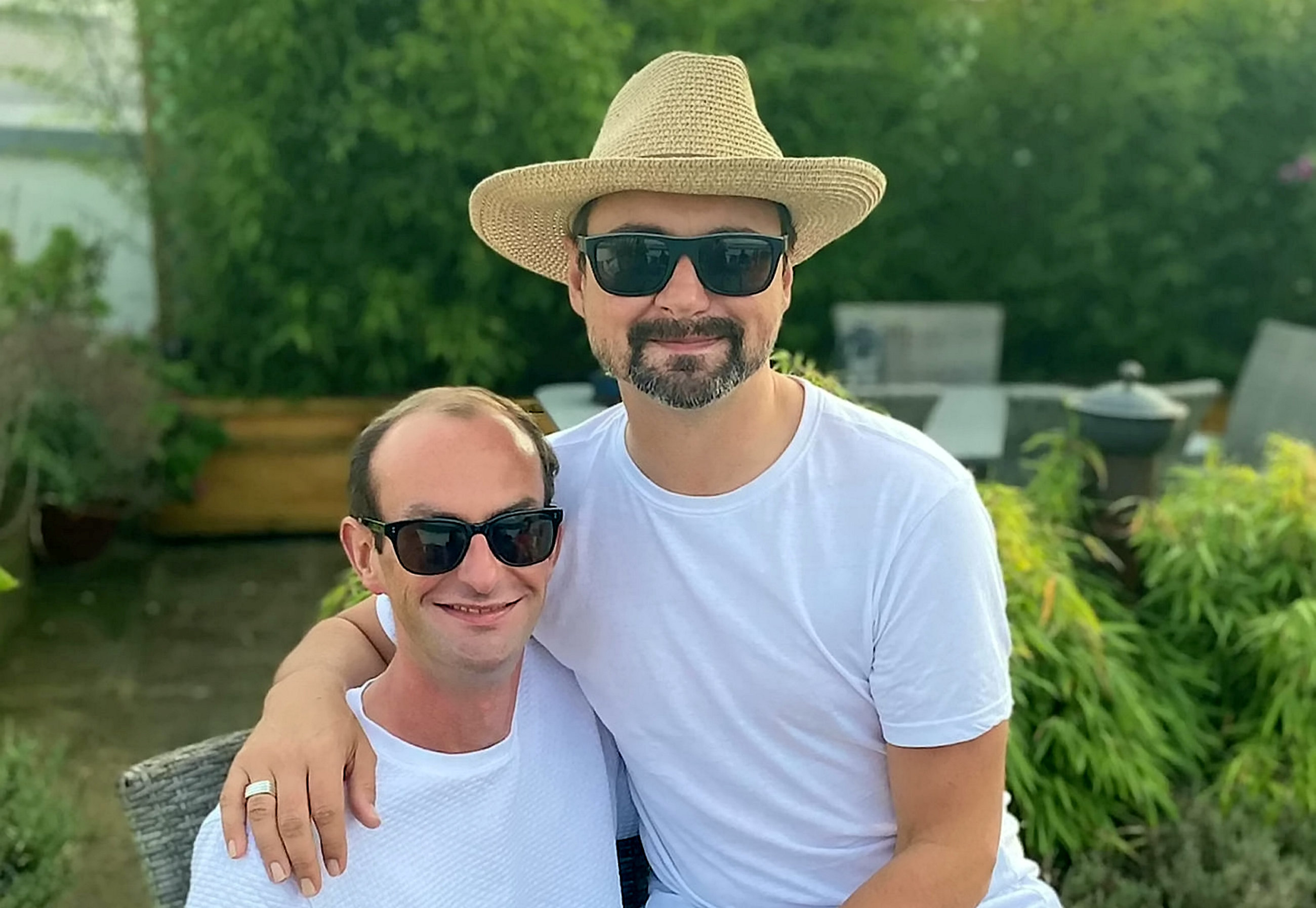 The 42-year-old said: "This device is used worldwide so people need to know what happened as even a single avoidable death is one too many."
Paul, who was diagnosed as a Type 1 diabetic at the age of two, was used to injecting himself with insulin four times per day and wore a sensor on his arm to track blood sugar levels.
However, he wanted an Omnipod, created by Insulet, a wearable pump that delivers insulin automatically, as it removed the need for numerous injections.
Scott told STV News: "With repeated injections and finger pricking, it was painful, it was inconvenient.

"Paul obviously being a lawyer having to inject in court, trying to correct his blood glucose while he was in court was difficult.

"So the reason he wanted the pod device was really just to free Paul up."
The pair got married four days later and Scott said Paul used the pod without issue and enjoyed the freedom it gave him.
However on Sunday, November 7, Paul never woke up.
Scott said he got up that morning around 7am and left Paul to enjoy a lie-in following a busy week.
At 10.30am Scott looked in the bedroom and saw Paul was still lying in bed so continued to let him relax.
But at 12.30pm when Scott re-entered the bedroom he saw Paul was dripping with sweat and pale.
Scott said he knew this was a sign his husband was hypoglycaemic so he used an emergency glucagon syringe.
Scott said: "I've helped Paul before when he's been hypoglycaemic – it's something every partner of a diabetic gets used to.
"It should have made Paul come round in a few minutes but there was no response."
Scott called an ambulance and Paul was rushed to Queen Elizabeth University Hospital but after several days in intensive care it was confirmed he had suffered irreparable brain damage.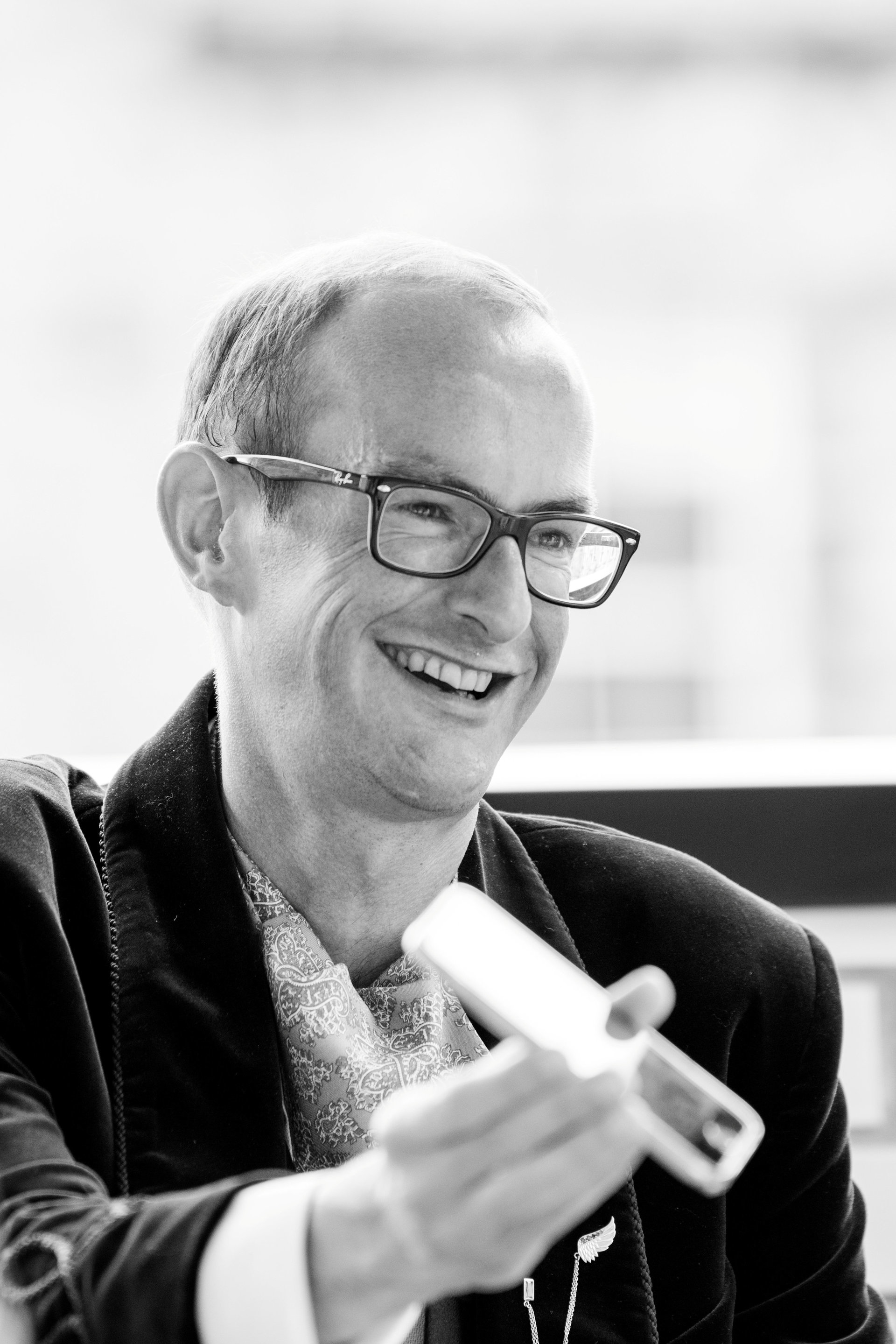 Scott told STV News: "The ambulance crew said they didn't really know what had happened but it was quite possible that he'd had a stroke.

"That was their first instinct.
"So I followed the ambulance to the hospital.

"Ten minutes later a doctor came into the room and sat with me and asked me what had happened the night before.

"She then said Paul was on a life support machine and they didn't know what was wrong. They didn't know what had happened."
Paul passed away on Wednesday, November 10, after the decision was made to turn off his life support.
Scott said: "Someone pulled a rug… and I fell… and it didn't stop.
"Nobody could give me an answer. Nobody could tell me what happened.
'We all deserve to know how things went wrong here'

Scott Craig, Paul's husband
"He was the most humble, kind, generous, most loving person. Beautiful man, absolutely beautiful man. I miss him."
He added: "I don't know how I'm meant to get over this – we only married five months ago.
"But as well as the loss it's the questions that make things worse.
"I can't shake from my mind the fact that I was sitting in the next room relaxing with the dog while my husband lay dying in silence.
"I need to know how this happened. We all deserve to know how things went wrong here."
Police Scotland seized Paul's Omnipod which the COPFS forwarded to Medicines and Healthcare products Regulatory Agency (MHRA) for investigation.
An exact cause of death is still to be confirmed however a review of the Omnipod device found Paul received four days' worth of insulin in just under an hour.
Digby Brown said pod data indicates that at 8.40am Paul was given a breakfast dose of 16.9 units – enough to put him in a coma.
The legal firm said the pod then administered three more doses of 17.05 units each in the next 48 minutes.
In total he is said to have received 75 units – the equivalent of four days' worth of insulin, despite a working Omnipod being designed so it cannot deliver more than 30 units in one hour.
In a statement the US-based maker of the device Insulet said: "Consumer safety is Insulet's number one priority.
"Our products are highly regulated, and we have comprehensive controls and procedures in place to ensure the safety of our products.
"Insulet has been made aware of this unfortunate incident and is working with the Ministry of Health and Regulatory Affairs (MHRA) in the UK to obtain the device for further investigation.
"At this point, we do not have evidence of a device malfunction or performance issue. Further analysis will be conducted upon receiving the device.
"Insulet has been safely and effectively designing, manufacturing, and distributing the Omnipod Insulin Management System for more than 15 years and it is safe to use as intended with a prescription.
"We extend our deepest condolences to Mr. McNairney's loved ones at this difficult time."