A widow and her autistic son have been left devastated after their home was destroyed in a deliberate blaze.
The property was completely engulfed in flames after the fire started on Nursery Drive in Ashgill, South Lanarkshire, on Sunday.
After being alerted by neighbours Jill Davies had to stand in the street and watch the home she had made with her late husband Steve and where they had brought up their sons burn to the ground.
The family had moved into the house in 1996, when the couple's eldest son Shane was four-years-old. Over the years, they had made the property their own, making improvements and filling it with memories. In August 2017, Mr Davies died from a heart attack at 49-years-old.
Shane told STV News: "My mum has had an incredibly tough three years since losing my dad.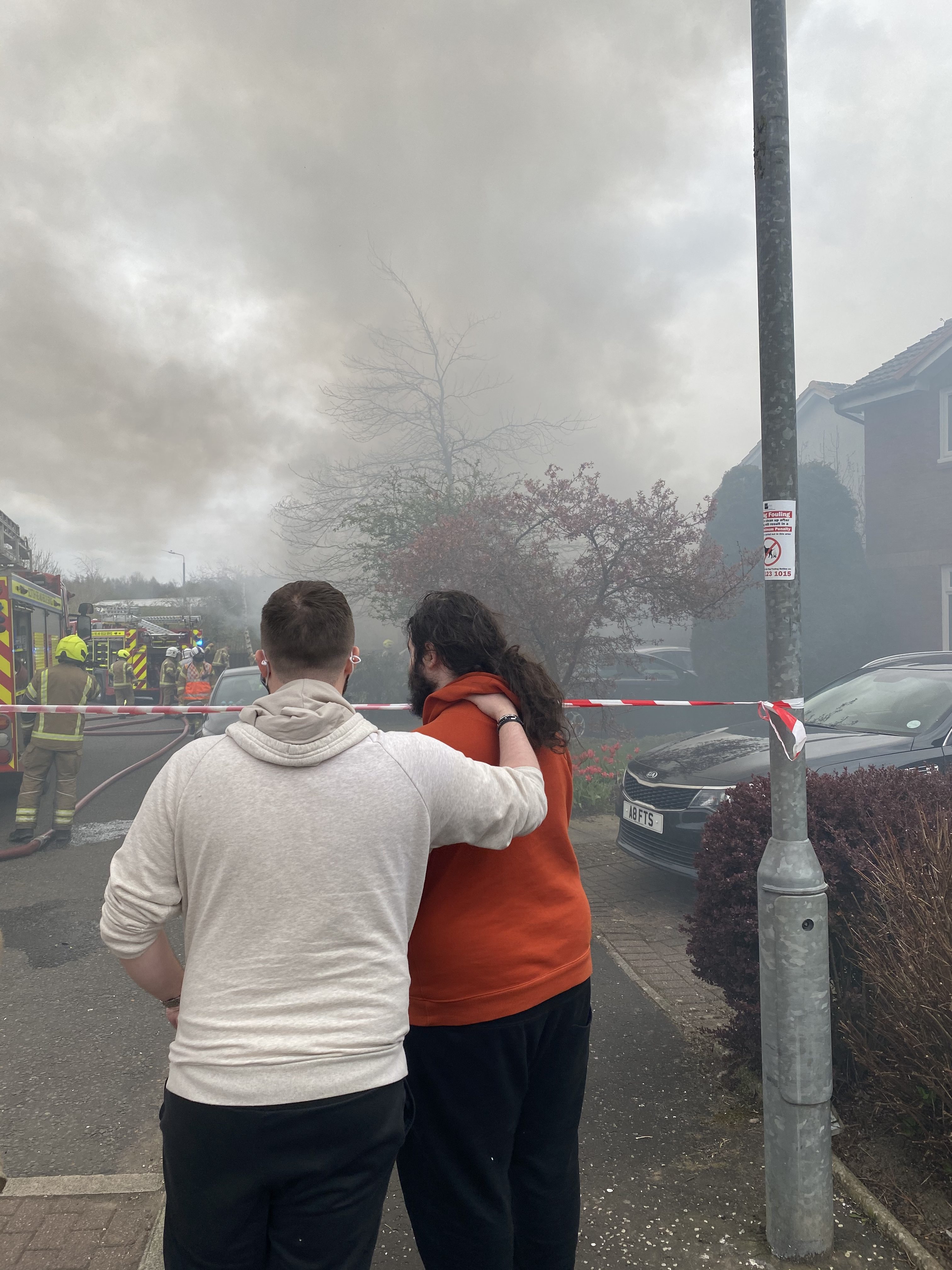 "This was our family home that my mum and dad worked so hard for and it is so hard for us to accept that this has been taken away by someone else's mistake."
The fire is being treated by investigators as deliberate, and enquiries are ongoing.
The family want to rebuild the home, but after the blaze they discovered that the insurance policy had not been renewed following Mr Davies' death – what they described as a tragic oversight in her time of grief.
Now, they are desperately trying to raise the money to pay for the basic necessities for Mrs Davies and 21-year-old Murray, who has Asperger's Syndrome.
Lynsey Davies, Shane's wife, told STV News: "I know it's been a really hard year for everybody, with Covid-19 and furlough. I cannot thank everybody enough who has donated so far.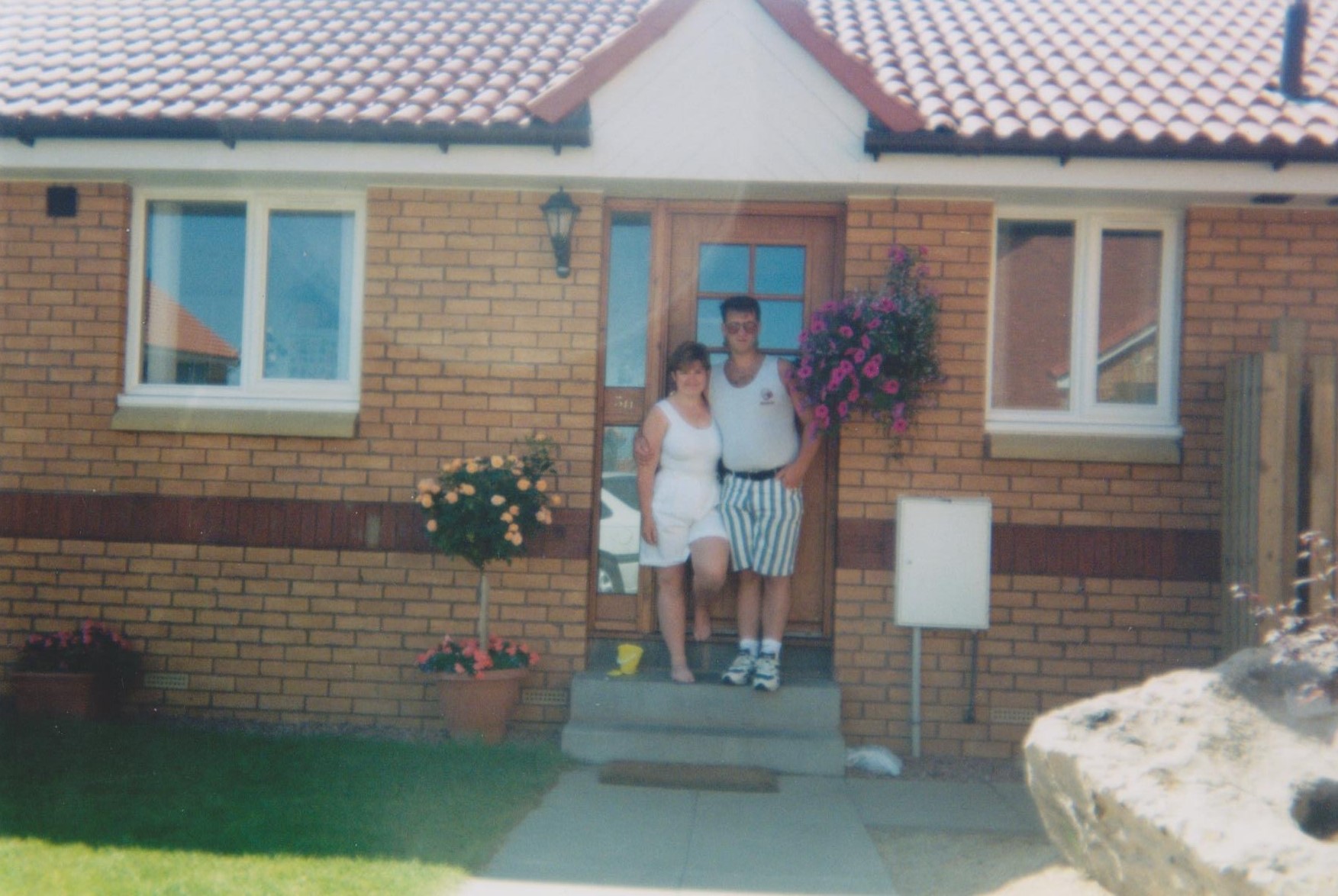 "Jill is so, so grateful and really touched."
The family had feared everything had been lost in the fire. Not just the home, furniture and clothes, but mementos and objects that they held dear.
Digging through the burned-out site on Thursday, Shane and Lynsey said they could not believe what they found. A metal rose that Mr Davies had gifted to his wife on a Valentine's Day shortly before he died had survived the fire.
Lynsey said: "We were digging with hard hats and safety gear on. My husband was about to give up when I saw the base of this ornament. I can't tell you how amazing it felt that we managed to retrieve it. She really cherished it. You can't replace these things."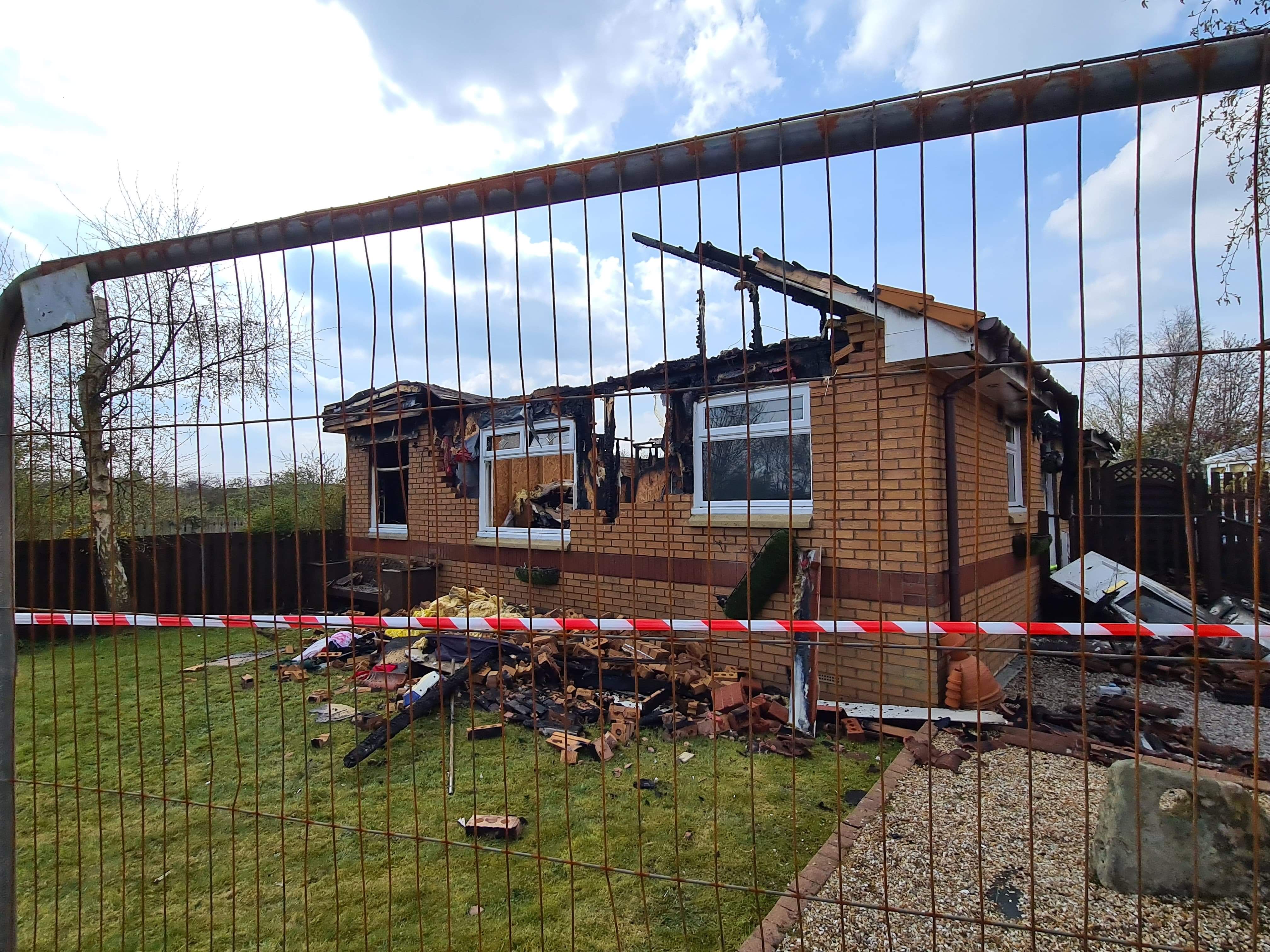 The couple were also able to find Murray's phone and, despite damage, were able to get it working and save photographs from it including from when his dad had taken him to see the Madness perform.
Lynsey said: "Murray is trying to be strong for his mum. We're really proud of how he's handling things."
Mr Davies' ashes were also in the house. Raking through the charred remains of the family home, Shane discovered the container. Although it had been damaged, he was able to salvage some of his father's ashes.
Lynsey said: "The canister wasn't intact, but the ashes were there, he was able to scoop some of them up in his hand.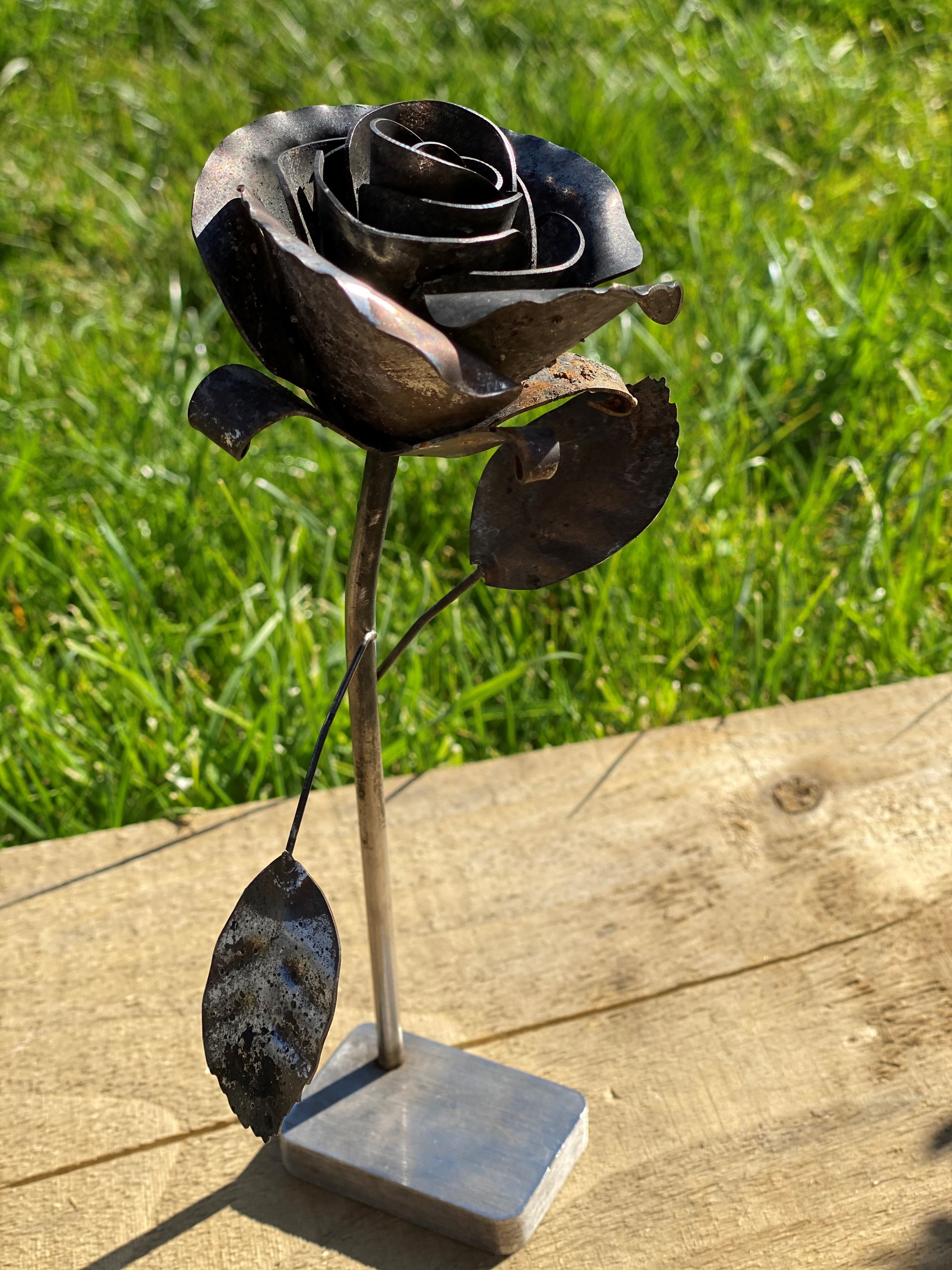 "That was so diffuclt, so hard to watch him do it, just to be able to give his mum that comfort as well. I just can't believe we managed to get them."
The funeral home that organised Mr Davies' service took ashes and are treating them so they can restored into a new container free of charge for the family. This, Lynsey said, is just one of so many gestures from the community which she said has overwhelmed them.
You can donate to the fundraiser to help Mrs Davies and Murray rebuild their lives here.
Shane said: "We understand that times are tough for everyone at the moment, but if you can spare anything at all I know it would mean the world to my mum. She has lost so much already and she just does not deserve this."
A Police Scotland spokesperson said: "Around 5.10 pm on Sunday, April 18, 2021, police were called to a report of a fire at a house in Nursery Drive, Ashgill, Larkhall.
"On arrival, the house was well ablaze. The fire was extinguished and there has been extensive damage to the premises. Four people within were not injured and did not require hospital treatment.
"The fire is being treated as wilful and enquiries are continuing."