Scotland's next MP will be chosen by the people of Rutherglen and Hamilton West next week.
Some 14 candidates have put their names on the ballot for the hotly contested seat.
October 5 will be a night closely watched by both the SNP and Labour – with some viewing it as a key test of both party's fortunes at the next election.
On Tuesday night, candidates from the SNP, Labour and Tories will debate in a Scotland Tonight special airing on STV at 10.40pm and available on STV Player.
So, what do we know about the candidates running in the key by-election seat?
Katy Loudon (SNP)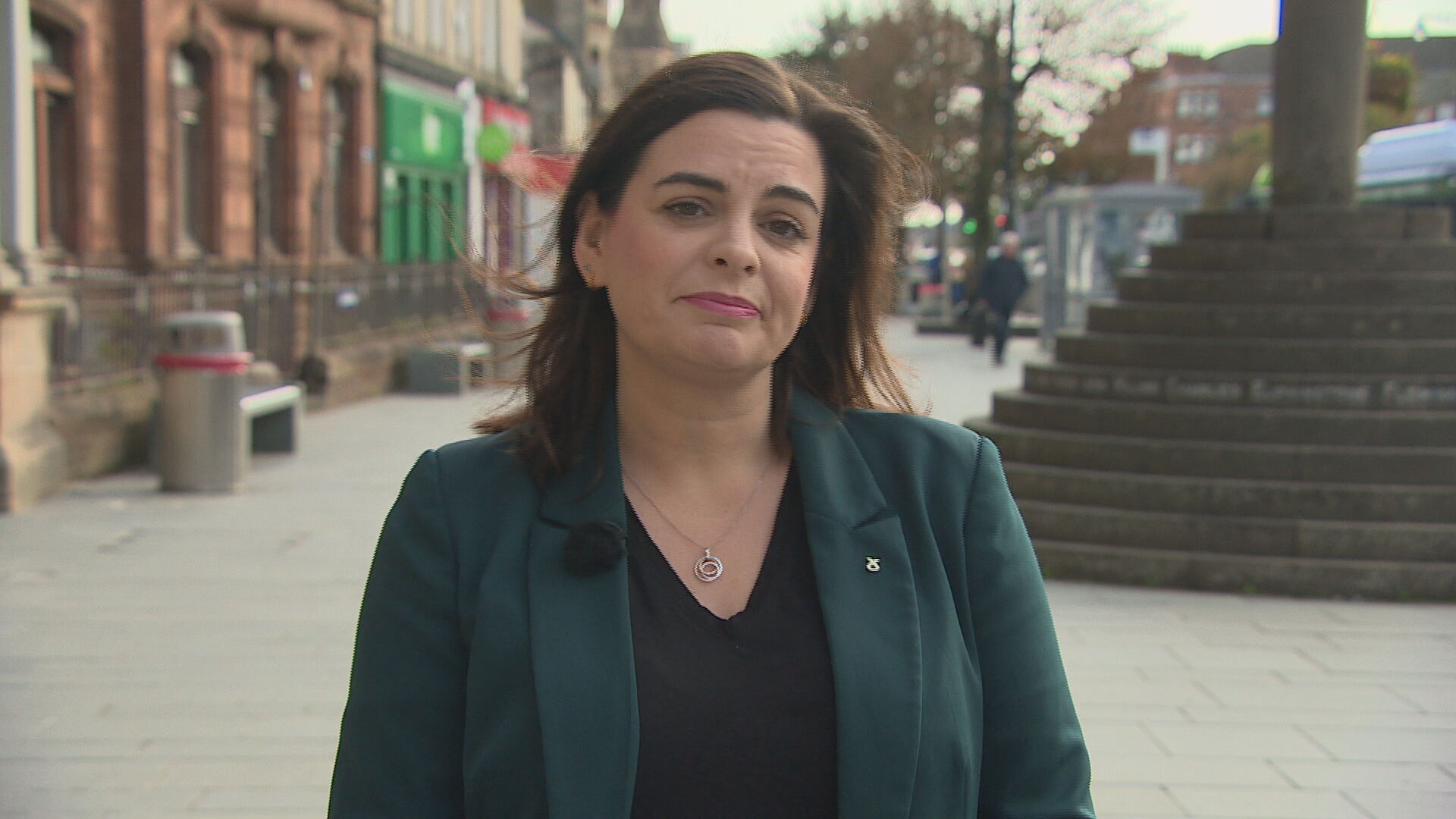 The former primary school teacher was brought up in Ayrshire but has lived in the constituency for 14 years.
She followed her parents into her former profession, her dad being an English teacher and her mum a primary teacher.
The 43-year-old went to Glasgow Caledonian University to study psychology before completing a post-graduate degree in primary teaching at the University of the West of Scotland.
She went on to teach in a number of schools across Glasgow over a ten-year career.
She also gained a Masters in library and information studies from Strathclyde University as she sought a move from teaching to policy creation.
She became the councillor for Cambuslang East in 2017.
Watch
Katy Loudon is the SNP's candidate for the Rutherglen and Hamilton West by-election
At South Lanarkshire Council the mother-of-two was chair of education for five years in the last term and is currently the SNP group's spokesperson for education.
It was in 2014 that she became properly involved in politics, becoming an SNP member and an activist for the Yes campaign.
She described improving children's start in life as a key goal, particularly in literacy levels, having seen the impact it can have in her teaching career.
"I want people to have a fair crack at it," she told STV News.
Aside from politics, Loudon describes herself as a passionate reader and an avid maker of stained glass, which she said can be found all over her house.
Michael Shanks (Labour)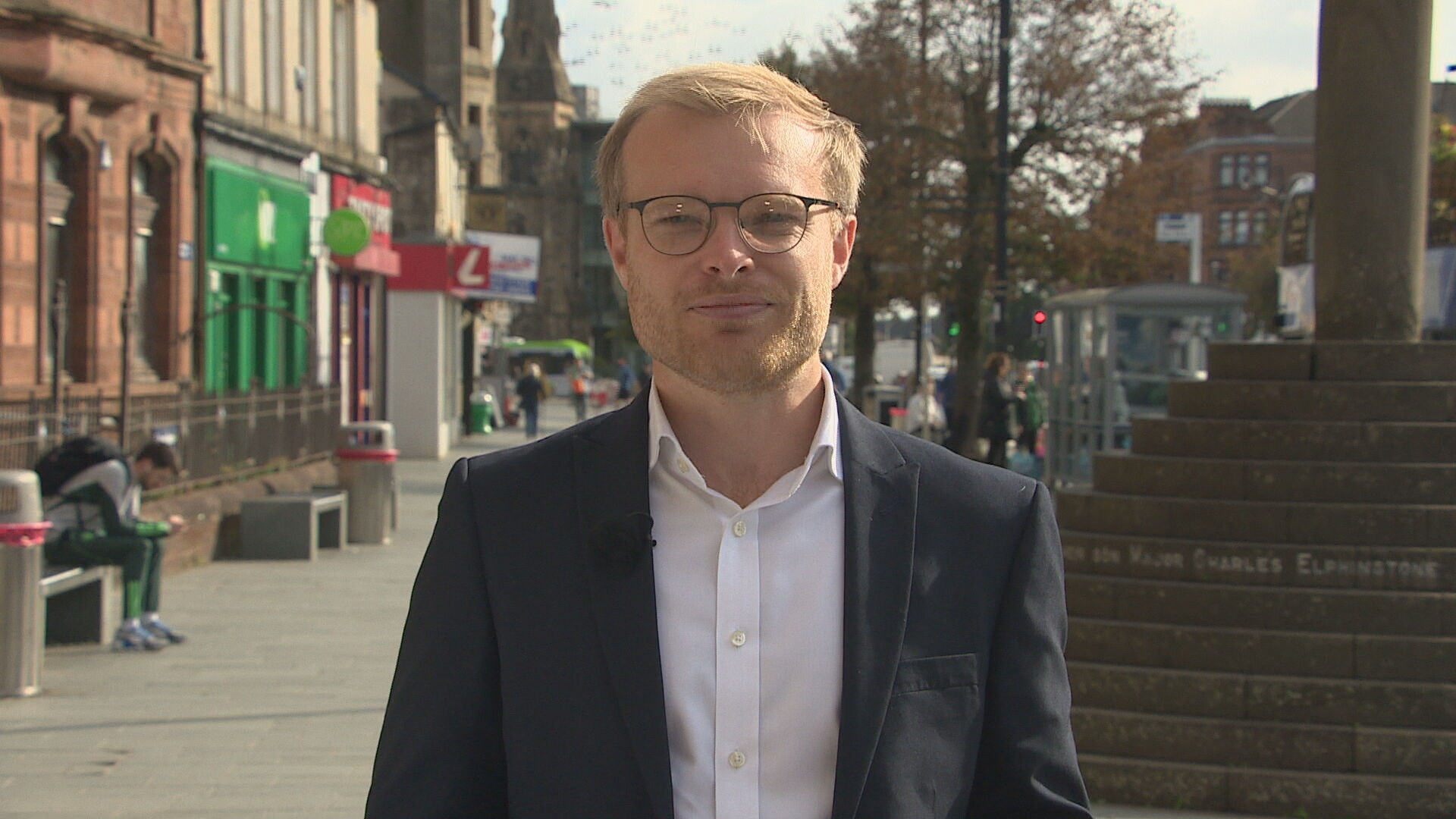 The modern studies teacher originally hails from Ayrshire – much like his SNP rival – but moved to the constituency a number of years ago.
After graduating from the University of Glasgow with a degree in politics and history, he worked for a charity that helps children involved in offending and those at risk of exclusion from school.
The 35-year-old retrained as a teacher in his late 20s, getting a PDGE from Glasgow, before teaching in Renfrewshire.
He said the move was the best way he could help change kids' lives.
Watch
Michael Shanks is Labour's candidate for Rutherglen and Hamilton West
A Labour member since he was 17, Shanks said his ambitions for young people are what drive him.
"For me eradicating child poverty is the most important thing but it's also about having an ambition for young people," he said.
"You can't write off young people who have had awful hands dealt to them.
"As a teacher you see young people with so much potential who are held back by things outwith their control."
Aside from politics, Shanks is a keen runner and made national news in 2022 for running all of Glasgow's 6,000 streets.
Gloria Adebo (Scottish Liberal Democrats)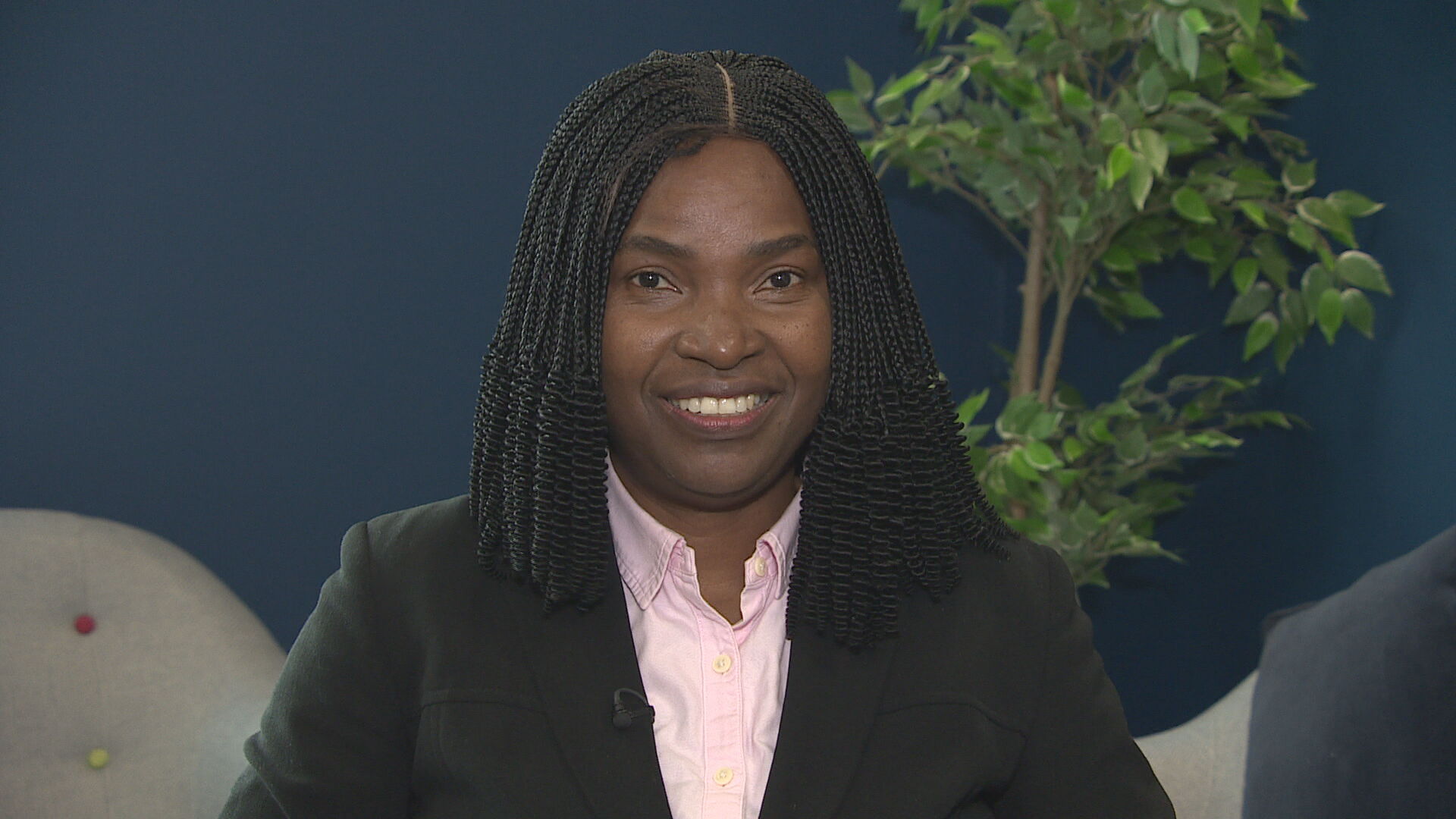 The Liberal Democrat came to Glasgow with her husband and two children around ten years ago from Nigeria under the Highly Skilled Migrant Programme (HSMP).
Adebo works as a data analyst in a major financial institution and has a Masters from Leicester University in media communications.
She became involved in politics through work in her local community.
She went on to campaign for better housing in her tenement block in Rutherglen and to help clean up the area.
The daughter of a minister, she said her dad influenced her in her passion to drive change in her community.
And community engagement is why she joined the Lib Dems too.
"The Liberal Democrats were the only party who came to our door who were willing to engage with us and solve the problems we were having," she said.
As a politician, she said she would seek to bridge divides that exist within Scottish and UK politics.
Outside of politics, Adebo describes herself as a keen Chelsea fan and a lover of gospel music.
Thomas Kerr (Scottish Conservatives)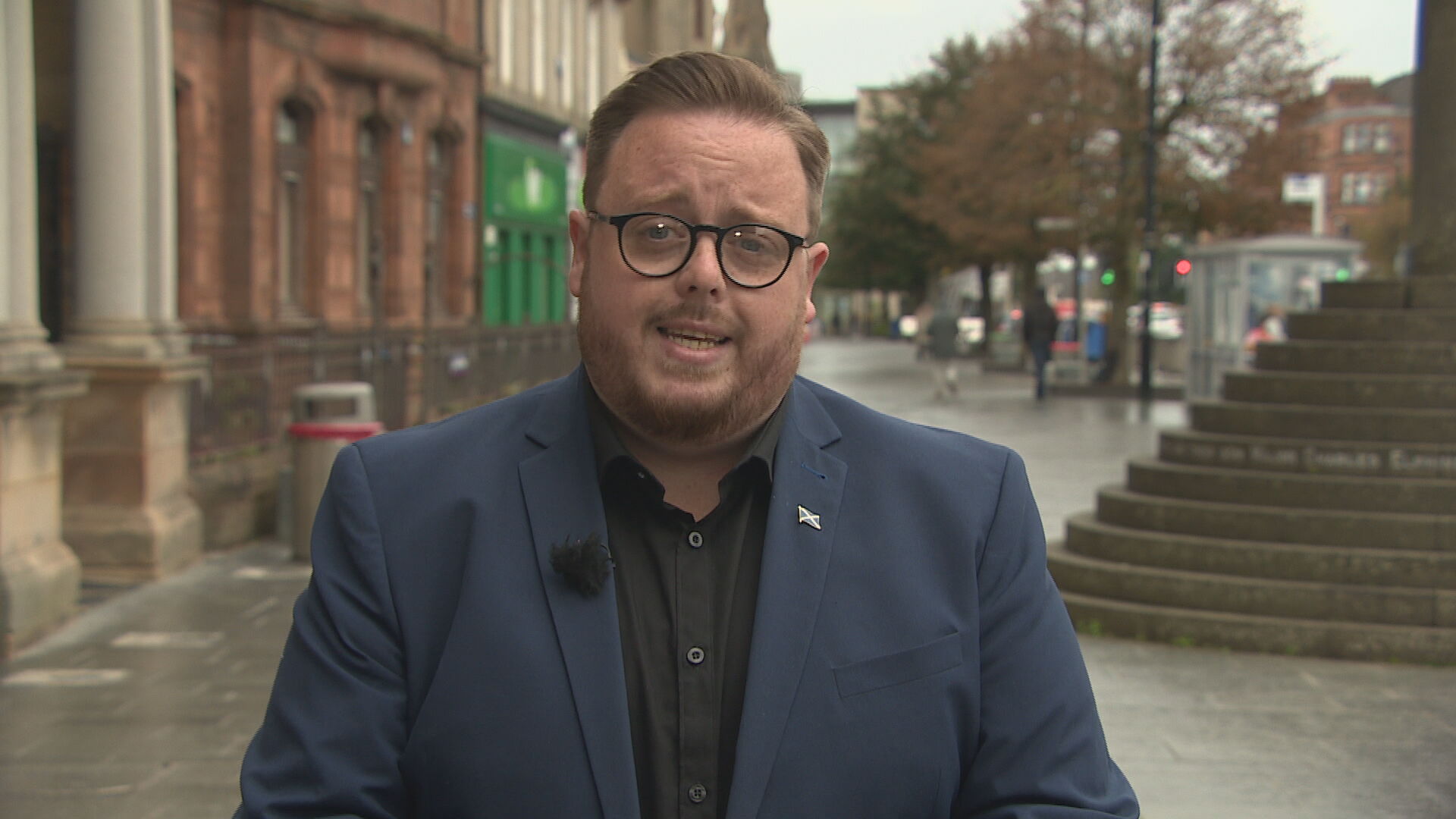 The 27-year-old grew up in Glasgow's east end and he shocked many people when he won a seat in the ward of Shettleson – one of the most deprived areas of Scotland.
Two years after his election, he became group leader of the Conservatives at the City Chambers.
Kerr describes himself as "not your typical Tory", hailing from a working-class Glaswegian background.
He has been vocal on drug issues, having had two parents experience addiction first-hand.
Having entered Glasgow City Chambers at 21, the Tory councillor earned a HNC in PR and advertising from the City of Glasgow College.
Watch
Thomas Kerr is Tory candidate for the Rutherglen and Hamilton West
He said he wants to make sure kids across Scotland can achieve high results in their life – regardless of their background.
"My whole thing is about social justice and social mobility, about making sure every kid who grows up from a deprived background that they realise they have every chance and opportunity in life," he said.
"I got involved in politics so early when my sister was born so she could know that despite our parents' upbringing she still could do anything she wanted."
When he's not campaigning across Glasgow, he's looking after his seven-month-old baby girl and spending time with his fiance.
Cameron Eadie (Scottish Greens)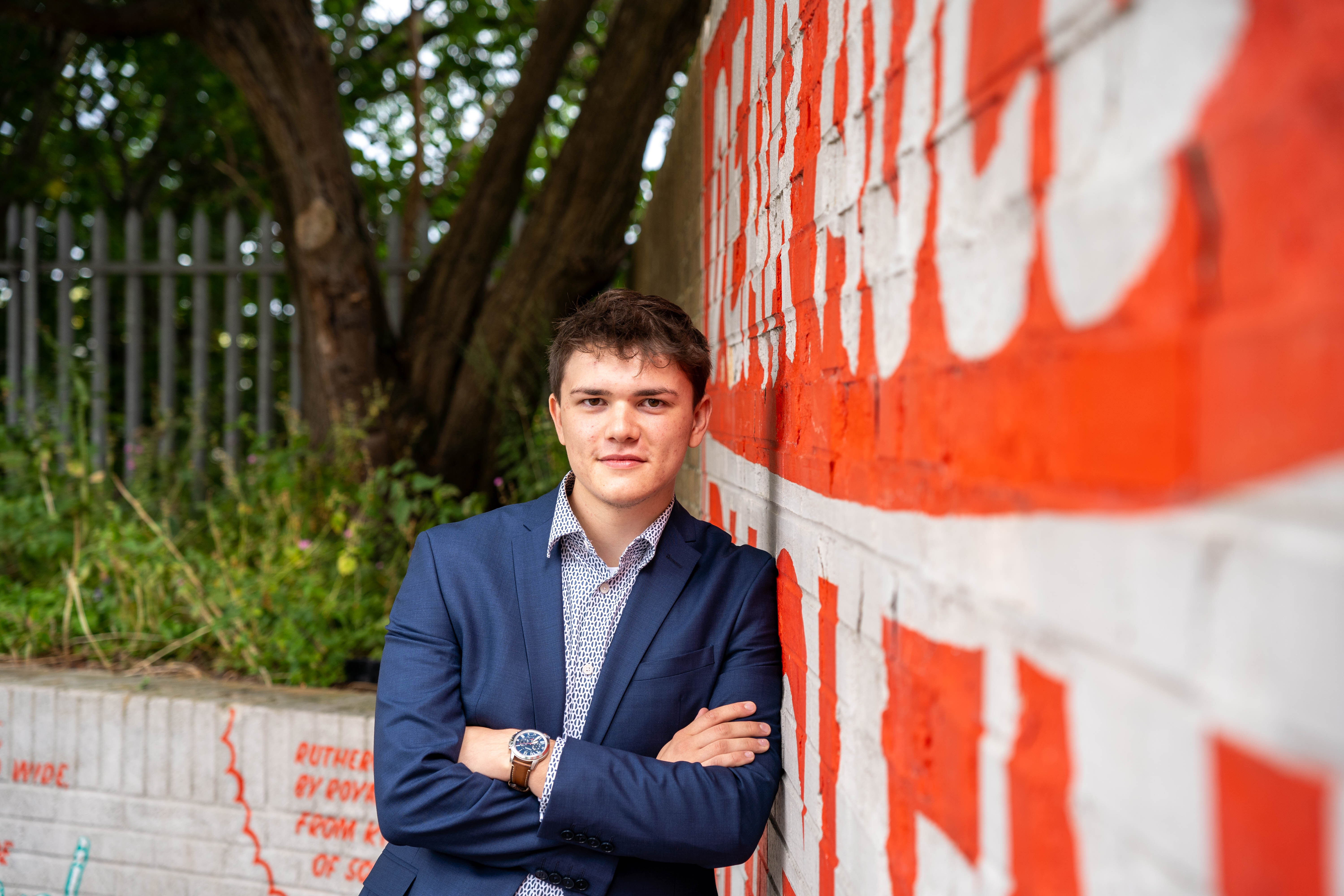 The youngest of the 14 candidates, Cameron Eadie is a 20-year-old student who was born in Wishaw and grew up in East Kilbride.
He is currently studying social and public policy at the University of Glasgow.
The activist joined the Greens in 2021 following the Scottish Parliament elections.
It's his second election battle, following an attempt to become a councillor in East Kilbride earlier this year.
The Greens candidate pointed to his party's influence in the Scottish Government – and said he would hope to replicate the same sort of action in the UK Parliament.
"We are living through a climate emergency, with extreme heat, floods and wildfires devastating Europe and beyond," he said.
"The Tories are only making it worse. They have gone back on years of commitments and the 100 oil and gas licences they are proposing will have a devastating environment for decades to come.
"Even a single Green voice can make a huge difference. I am standing to give the people of Rutherglen and Hamilton West the chance to vote for change and to send shockwaves that will stretch far and beyond.
"In Holyrood, we have seen the difference that Green policies can make for people and our environment.
"I want to bring that same thinking to Westminster. A strong Green turnout would be the wake-up call that is so desperately needed if we are to take the climate action that is so badly needed and to tackle the scandal of child poverty."
The full list of candidates running in the Rutherglen and Hamilton West by-election
Gloria Adebo (Scottish Liberal Democrats)
Bill Bonnar (Scottish Socialist Party)
Garry Cooke
Andrew Daly (Independent)
Cameron Eadie (Scottish Greens)
Prince Ankit Love, Emperor of India
Niall Fraser (Scottish Family Party)
Ewan Hoyle (Volt UK)
Thomas Kerr (Scottish Conservatives)
Katy Loudon (SNP)
Chris Sermanni (Scottish Trade Unionist and Socialist Coalition)
Michael Shanks (Scottish Labour)
David Stark (Reform UK)
Colette Walker (Independence for Scotland Party)
Watch the debate in a Scotland Tonight special airing on STV at 10.40pm on Tuesday night and on STV Player.
STV News is now on WhatsApp
Get all the latest news from around the country
Follow STV News
Follow STV News on WhatsApp
Scan the QR code on your mobile device for all the latest news from around the country