An appliance manufacturer is investigating after a mum's washing machine suddenly "exploded" causing chaos in her kitchen in Glasgow.
Laura Birrell had just left the room when she heard a loud bang and glass shattering on Sunday afternoon.
She thought someone had smashed through a window but when she returned to the kitchen she was met with a scene of destruction.
She told STV News: "I just couldn't believe it. The food waste container had blown off the counter so there was food waste all over the units.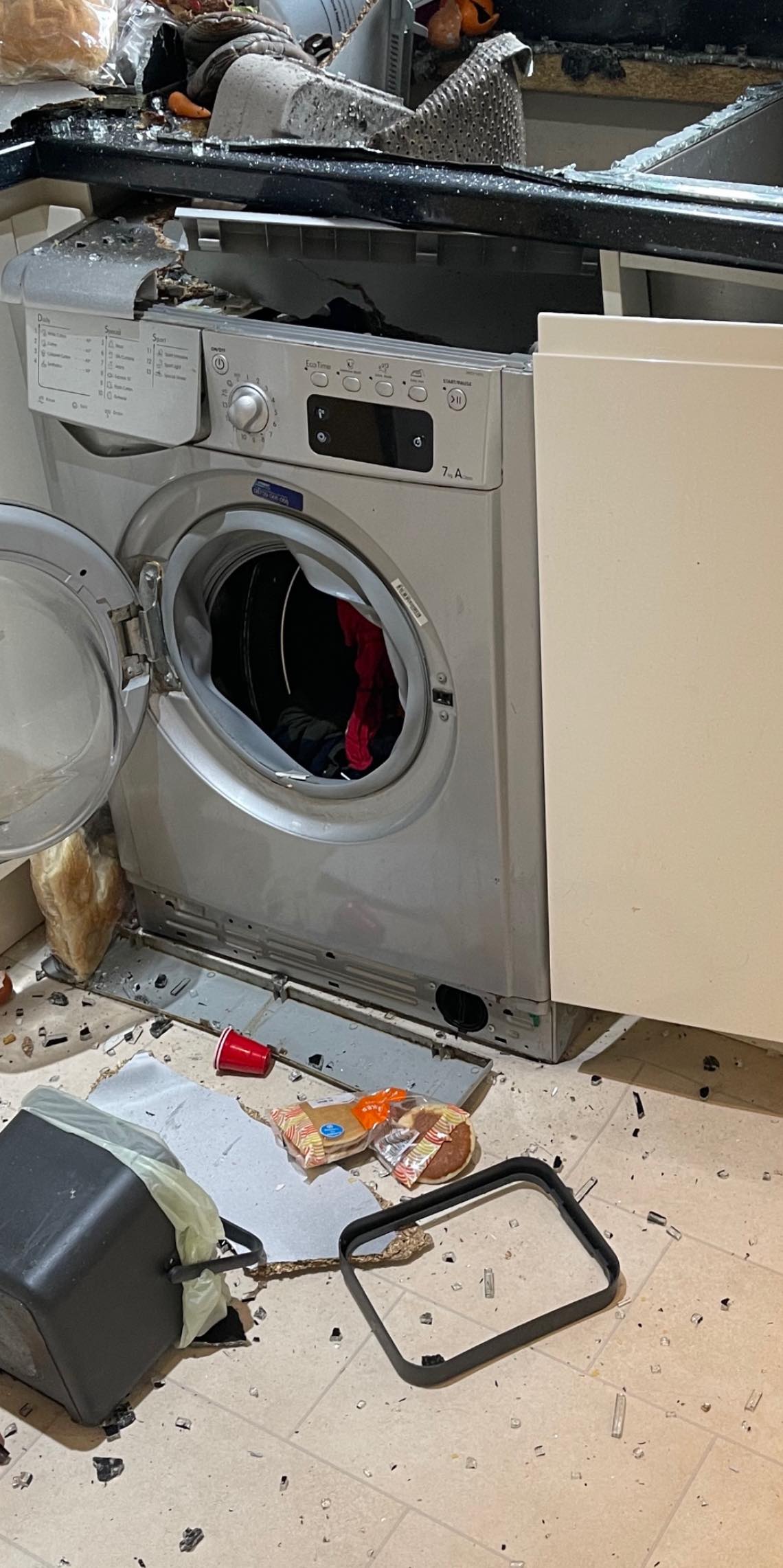 "Glass splattered into my units even marks on the ceiling. I was trying to make out what happened. There was smoke coming from the machine so I switched the power off."
The washing machine drum had been shredded with the concrete weight forced out of the appliance and up through Ms Birrell's worktop and toughened glass dish drainer.
The mum-of-one said she was glad she was not in the kitchen at the time and that her seven-year-old son Warren was out playing football.
But Ms Birrell said: "I am so glad I was home as it could have gone on fire.
"I have a seven-year-old so either of us could have been in the kitchen. The explosion could have damaged us seriously and that's what gets me most.
"There was glass shards everywhere. My son would of been petrified."
Ms Birrell, an entrepreneur, contacted the manufacturer who told her an engineer would be sent out to investigate on Wednesday.
She said: "I have often heard 'don't leave your washing machine on when you leave the house'. Well today I am glad that I did not go out anywhere as my machine literally exploded."
A Whirlpool spokesperson said: "Our thoughts are with the residents affected by this incident, and we are investigating the situation.
"We have spoken to the customer and one of our engineers will visit the property this Wednesday, as we seek to understand what happened as a matter of urgency."