Parts of Glasgow will start locking down on Saturday ahead of the COP26 United Nations climate conference.
The summit is being held at the Scottish Event Campus on the banks of the River Clyde from October 31 to November 12.
But residents and commuters are being warned to expect delays across the city from this weekend.
So, where are you allowed to go as COP26 takes over Glasgow?
Road closures
The scale of the event in Glasgow is unprecedented and the council has warned people that roads will be "extremely busy".
The city's motorway network – including the M8, M77 and M74 – are all at risk of major congestion.
And the Clydeside Expressway, which normally sees around 100,000 vehicles each day, will be closed between Partick and Anderston from October 23 to November 15.
Official alternative routes involve drivers using some of the busiest roads in the city by going through the Clyde Tunnel, parallel to the Expressway on Dumbarton Road and Argyle Street, or Great Western Road, through Charing Cross.
Stobcross Road, which runs between the Expressway and the SEC, has already been closed due to works, and will not open again until November 21.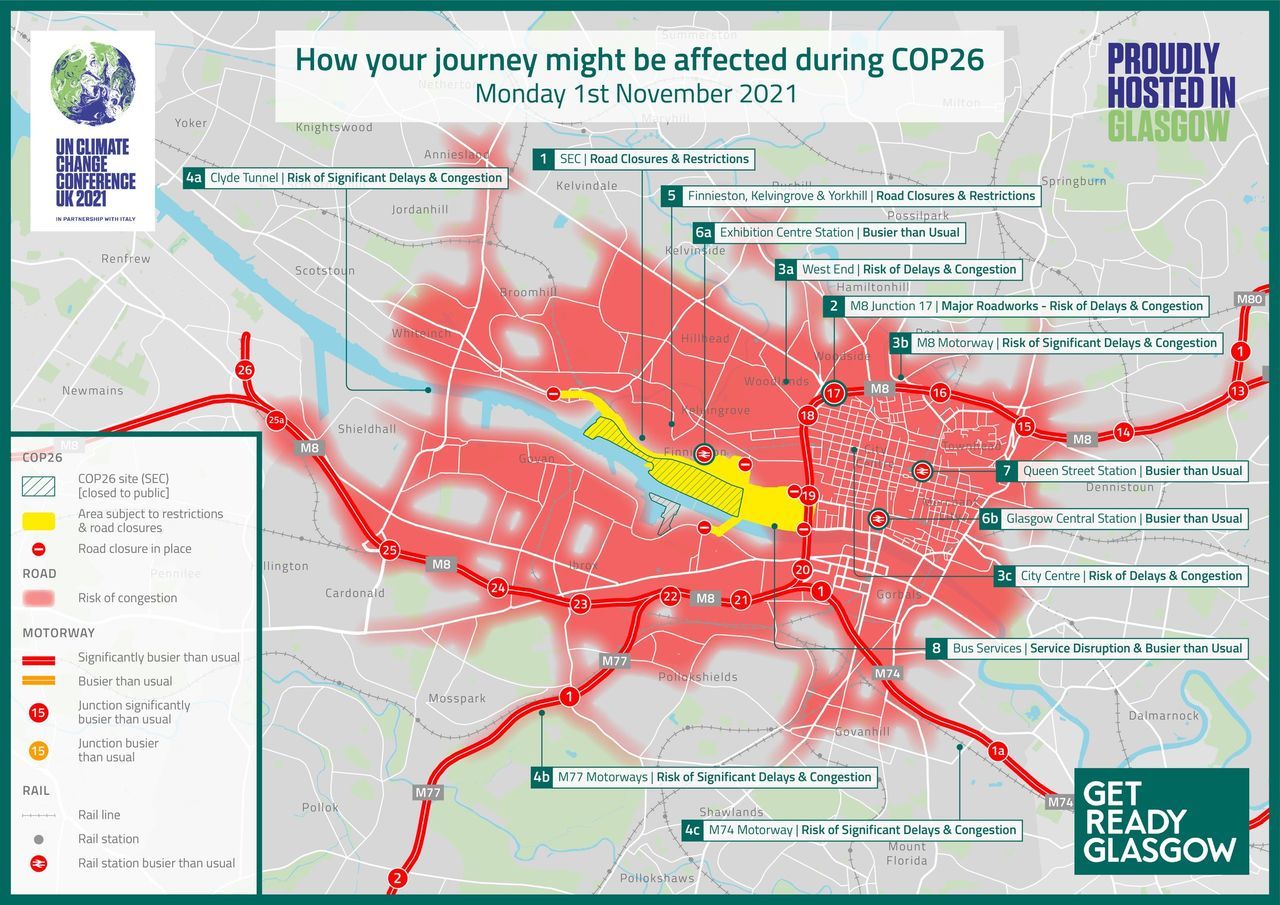 Pressure is expected to be diverted on to the A739 Clyde Tunnel, which runs north to south under the river, as well as Paisley Road West, Great Western Road and Dumbarton Road.
The disruption from COP26 comes on top of traffic chaos already being caused by the ongoing repairs to the M8 Woodside Viaduct north of the city centre.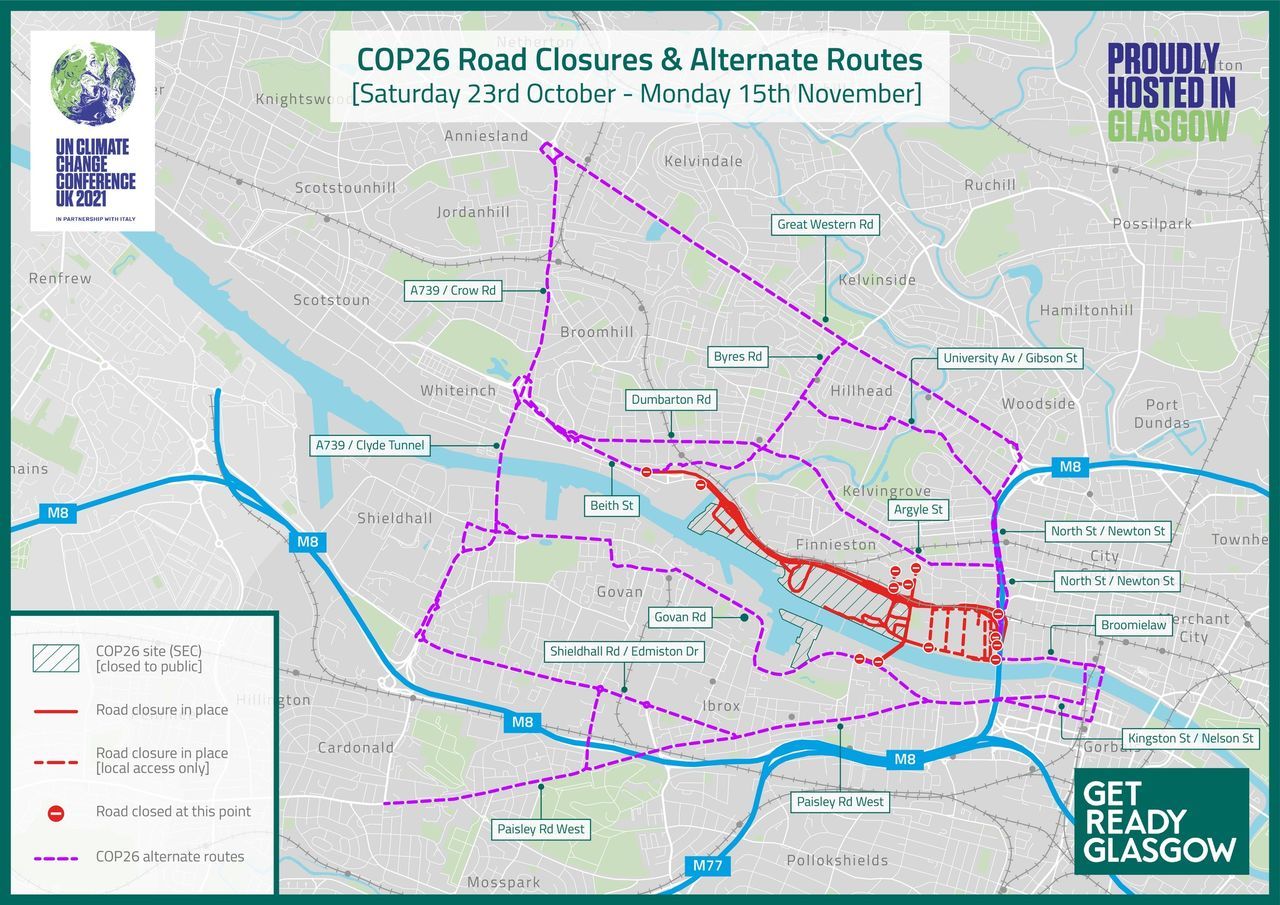 COP26 road closures in full
Congress Road, closed from 6am, October 10, until 6am, November 17.
Congress Way, Finnieston Quay, Tunnel Street, Stobcross Road (section parallel to A814) and Castlebank Street, subject to lane restrictions and closures between October 17 and 23, with full closure from 9pm on October 24 until 6am on November 21.
Clyde Arc (Squinty Bridge) and Lancefield Quay, closed from 9pm on October 23 until 6am on November 15. The roads will be open to service buses only.
Finnieston Street, from Houldsworth Street to Lancefield Quay, closed from 9pm on October 24 until 6am on November 15. Local Access southbound will be maintained until October 28.
Clydeside Expressway, from Partick Interchange to Anderston (Junction 19), closed from 9pm on October 23, until 6am on November 15.
Minerva Street and West Greenhill Place, closed from 6am on October 28, until 6am on November 13, with local access to private carparks maintained.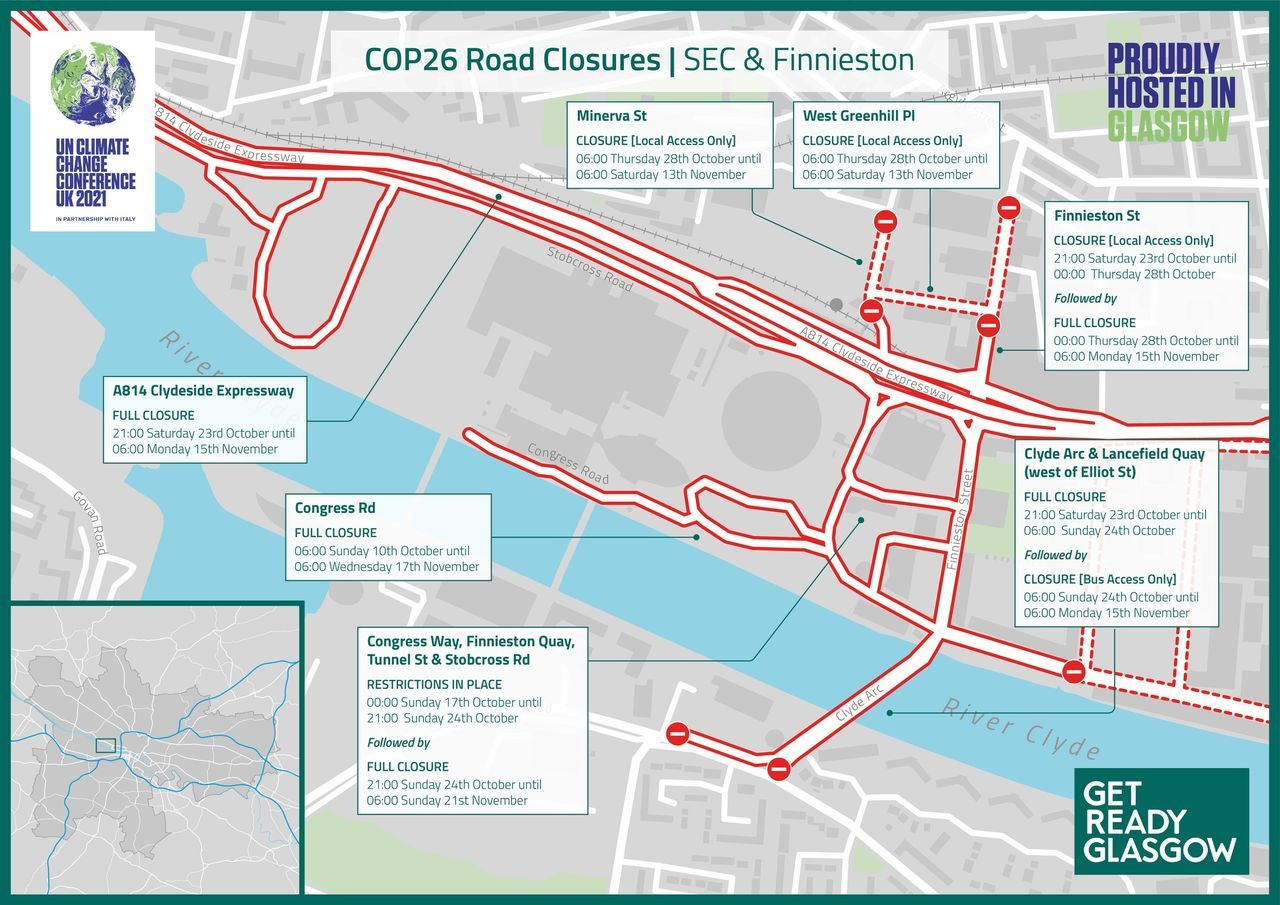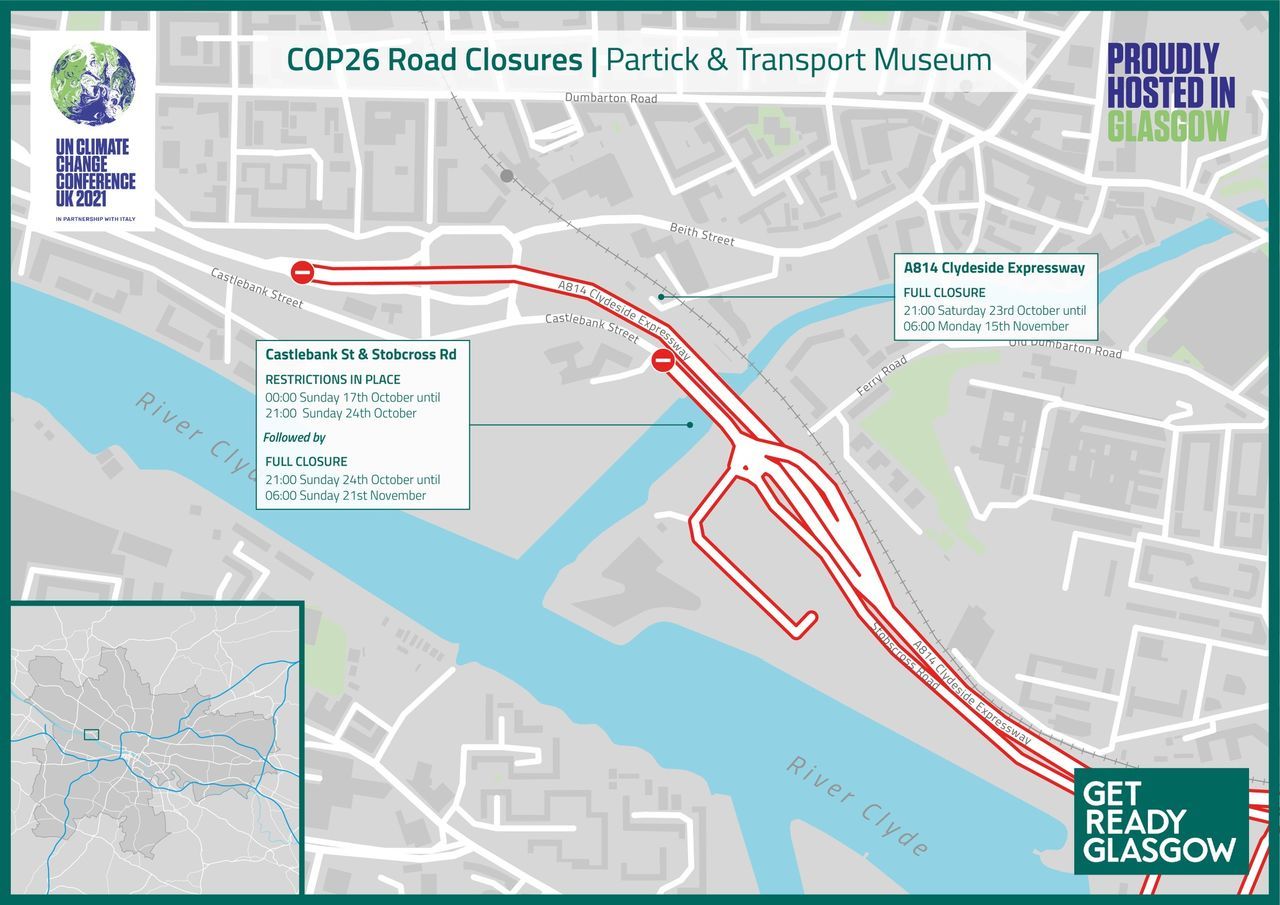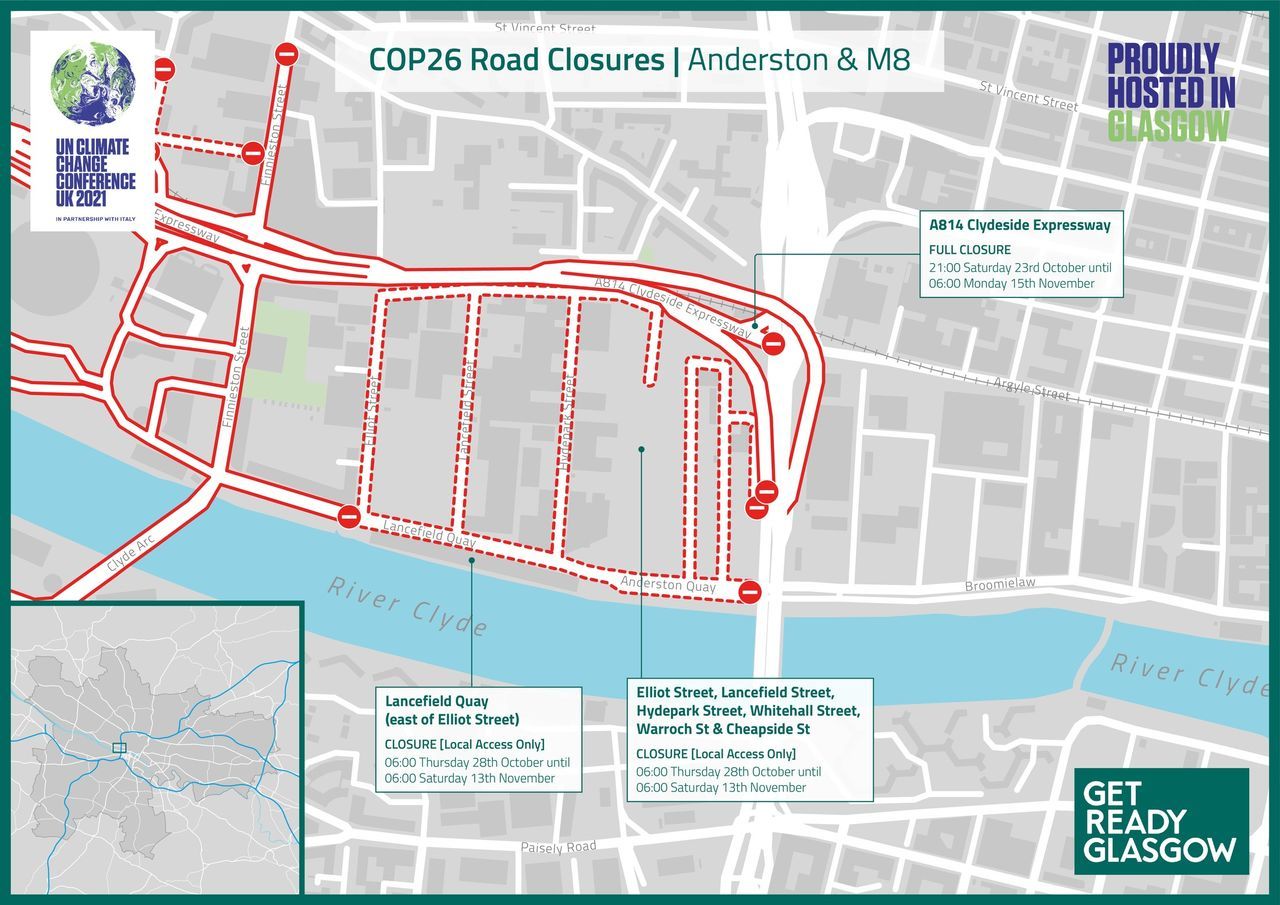 Can I still ride my bike?
Cycling is encouraged during the summit, but pedestrian and cycle routes around the SEC will be affected, with campaigners arguing that the closures go against the ethos of the conference.
Glasgow City Council has suspended public access around the venue – the site covering Finnieston and Pacific Quay, Millennium and Bells bridges and a number of paths will be out of bounds from October 21 to November 19.
Access will banned from the following routes:
C93E (Millennium Bridge)
C93F (Bells Bridge)
Part of C93 (Clyde Walkway (North) between Beith Way and Finnieston Street)
Part of C93A (between Finnieston Quay and Minerva Street)
C93C (between the Riverside Museum and Stobcross Road)
Part of C109 (Clyde Walkway (South) at Pacific Quay)
Part of C54A (Expressway Overbridge at Anderston)
Part of C54B (M8 Overbridge at Anderston)
River Kelvin 'Core Path on Water' at Kelvin Harbour
Will public transport be running?
Yes, public transport will be running and the conference won't be disrupted by rail strikes after four unions representing rail workers – RMT, Aslef, Unite and the TSSA – agreed deals over pay and conditons.
ScotRail workers were set to strike from November 1 to 12 but that has now been averted.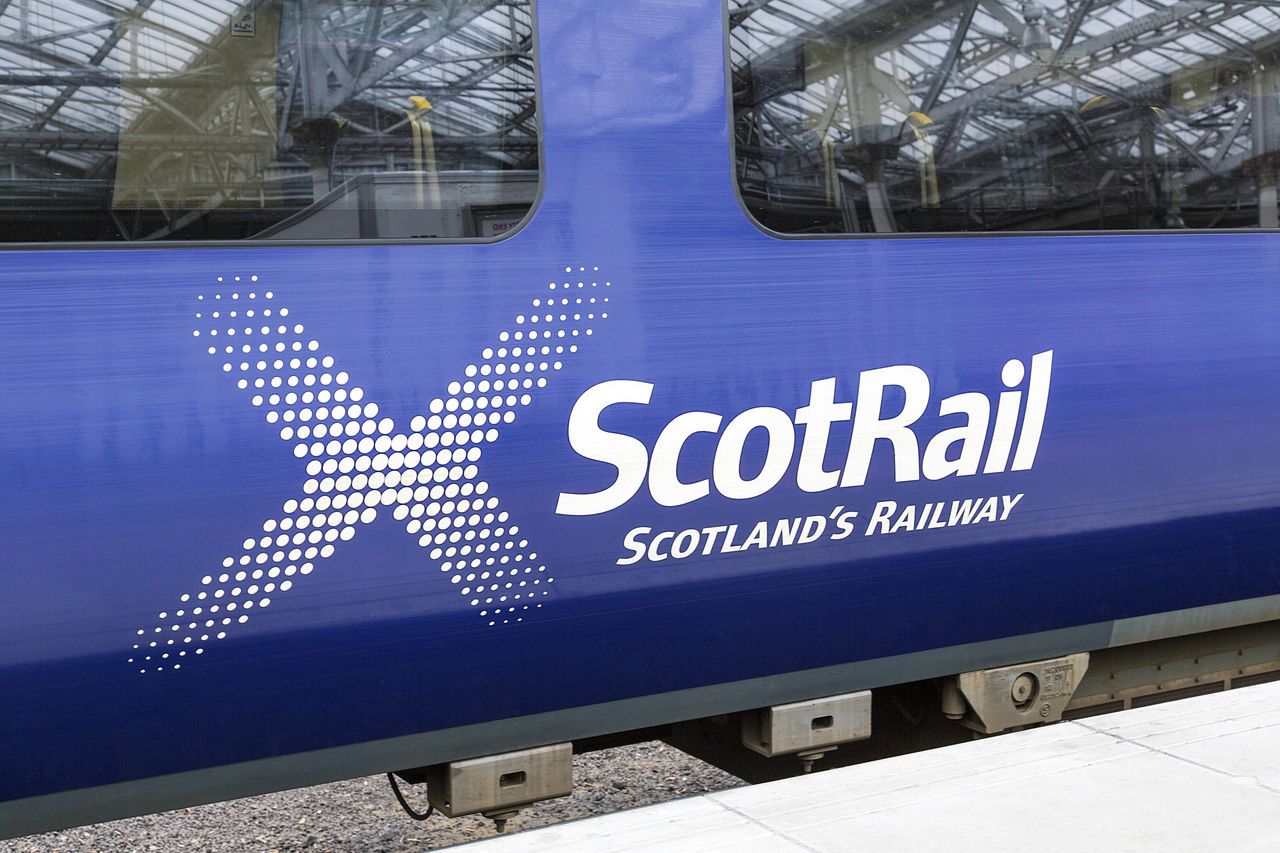 Are tourist attractions open?
Glasgow Life, which runs the city's culture and leisure venues, is closing six sites to "minimise disruption" during COP26.
Kelvingrove Art Gallery and Museum, the Riverside Transport Museum and the Gallery of Modern Art will be closed throughout the conference.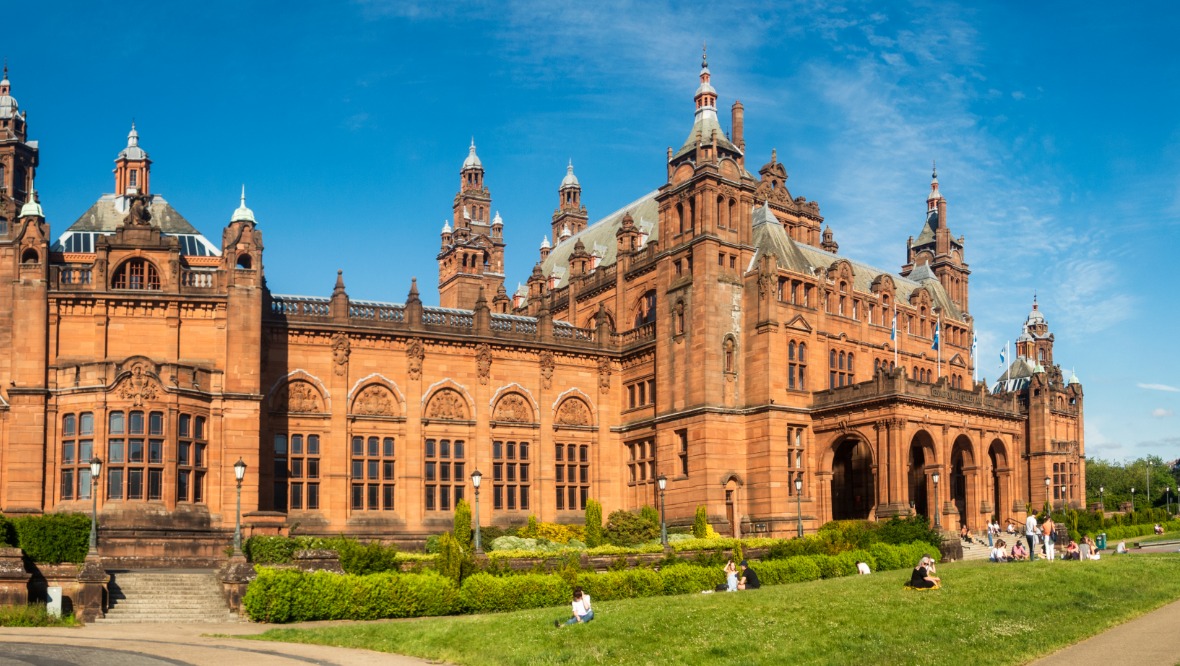 Kelvin Hall will also be closed from October 28 to November 1 and Kelvingrove Lawn Bowls and Tennis Centre will also be shut from October 31 to November 2.