The brother of a Scot imprisoned in India for more than three years without trial fears he will face the death penalty.
Jagtar Singh Johal, 33, was arrested while on holiday for his wedding in November 2017 and has since been detained in a high-security prison.
Gurpreet, who's a solicitor, has been campaigning for Jagtar's release.
The last time Gurpreet heard his brother's voice was in August last year, following a protest outside Downing Street.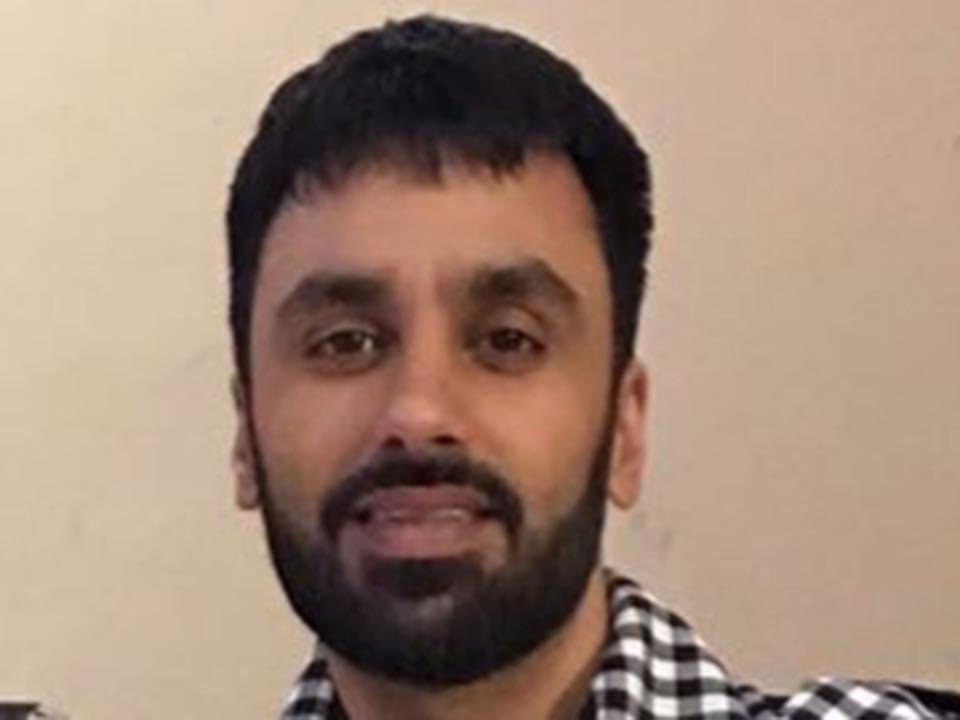 "He was saying, 'don't worry, things will get better'. Consoling us more than anything else," said Gurpreet.
He said: "It was a quick conversation. You don't know when the line is going to be cut off."
Jagtar's father and wife, also called Gurpreet, have watched as he appeared hundreds of times at court hearings that do not progress his case.
His brother said: "My mother has passed away, my dad doesn't know what to do or how to do it. I am the one running around trying to do everything to bring my brother back home."
Jagtar, from Dumbarton, now faces further charges in the relation to a crime carried out while he was locked up which, according to a legal charity, increase the likelihood that he will face the death penalty.
Gurpreet told STV News: "At that point, I just had to make sure the lawyer was there to look at the paper work and to try and challenge this.
"I thought, do I breakdown, or do I look after the family.
"Jagtar's wife brokedown and said, 'when is this going to end?'."
Jagtar's brother believes the new charges are only to prolong his imprisonment.
The legal action charity Reprieve, which is assisting Jagtar's family, has written to foreign secretary Dominic Raab to ask him to call for the release.
In a report on the UK's relationship with Iran published by the Foreign Affairs committee in December, Raab said the Foreign Office lobbies for the release of British nationals "where we believe that they have been arbitrarily detained".
Both Reprieve and Gurpreet want the same policy to be applied in Jagtar's case.
Raab visited India in December and said he raised the case with his Indian counterpart.
Gurpreet said: "My question is, 'if he has raised the issue then why not meet me and tell me what he actually did?'."
STV News has seen a copy of what Jagtar's legal team said is a handwritten letter from shortly after his arrest in November 2017.
The letter details allegations of torture during interrogations including having electric shocks administered through crocodile clips on his genitals.
The letter reads: "Two people would stretch my legs, another person would slap and strike me from behind, and the shocks were given by the seated officers.
"At some stages I was left unable to walk and had to be carried out of the interrogation room."
The Indian authorities deny the allegations and have said there is no evidence of mistreatment.
Jagtar was helping run the family's takeaway business before he travelled to the Punjab for his wedding in October 2017.
His brother believes he was arrested because he had been an outspoken activist for Sikhs in India and had written about the bloody anti-Sihk pogroms in 1984.
Jagtar faces charges that he was involved with a group that murdered several Hindu leaders as part of the Khalistan Liberation Front (KLF).
Reprieve believes the charges against Jagtar are "broadly defined, politically motivated, and based on a forced confession".
Reprieve is concerned that the risk of Jagtar being sentenced to death is high given the politicised nature of this case and the current political climate in India.
No evidence against him has been brought forward, apart from a video-taped confession which his legal team say he was forced into after being severely tortured over a number of days during his early detention.
The Johal family's MP, Martin Docherty-Hughes, has lobbied on their behalf for the UK Government to take action.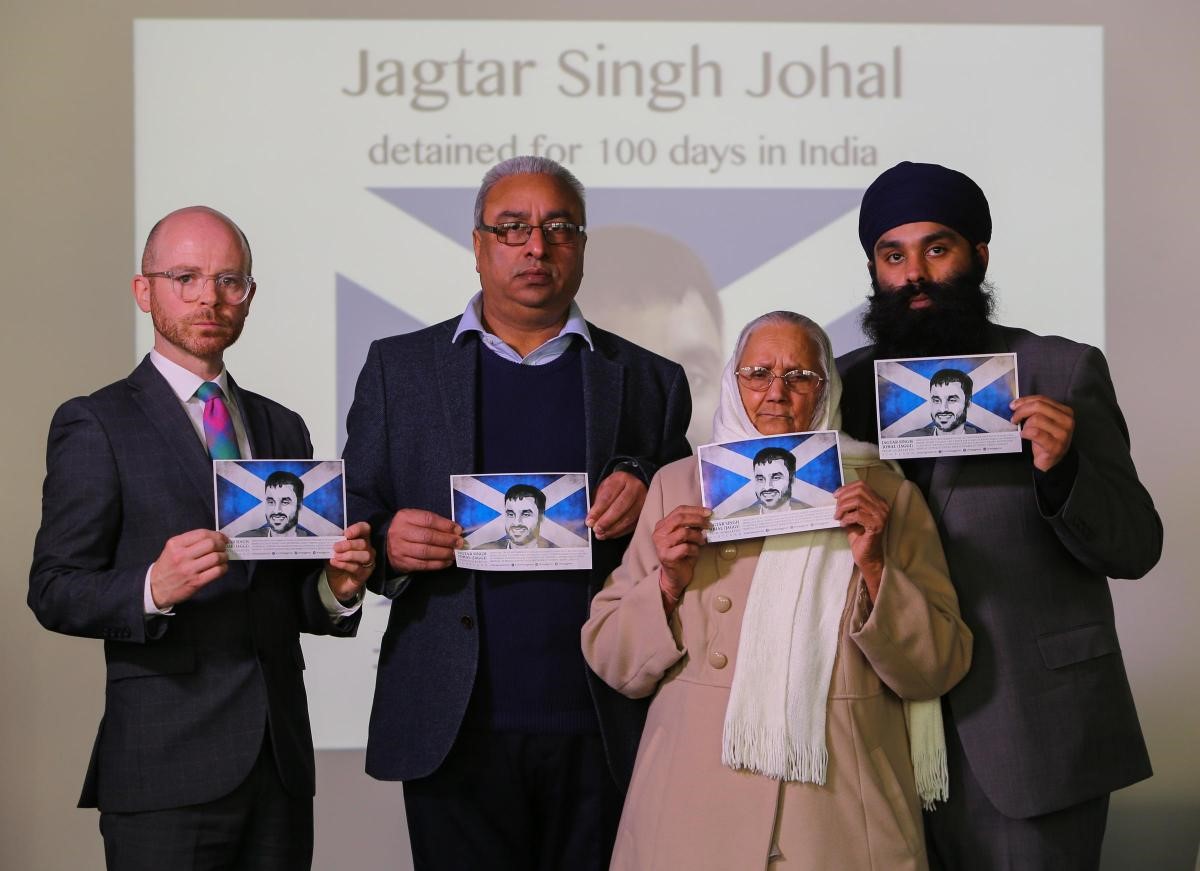 He said: "I'd urge the Prime Minister and foreign secretary to reflect on the anguish they would feel if it were their son or brother facing death penalty charges after being tortured and held in arbitrary detention abroad for more than three years.
"A cross-party group of MPs have repeatedly raised concerns with the foreign secretary about Jaggi's plight, yet Dominic Raab continues to turn a blind eye to the family's campaign for justice.
"Despite countless court hearings, my constituent – a British Citizen – remains incarcerated in an Indian prison without conviction nor any credible evidence presented against him."
A Foreign Office spokesperson said: "Our staff continue to support Jagtar Singh Johal following his detention in India, and are in regular contact with his family and prison officials about his health and wellbeing.
"We have consistently raised concerns about his case with the Government of India, including allegations of torture and mistreatment and his right to a fair trial.
"There has been extensive ministerial engagement on Jagtar Singh Johal's case. Most recently, the foreign secretary raised his case with Indian external affairs minister Jaishankar during his visit to India.
"Lord (Tariq) Ahmad of Wimbledon, minister of state for South Asia and the Commonwealth, has met with Mr Johal's family on six occasions, most recently on January, 27.
"We will continue to raise our concerns directly with the Government of India, including the need for an investigation into the allegations of torture."
The Indian Government was approached for comment.
STV News is now on WhatsApp
Get all the latest news from around the country
Follow STV News
Follow STV News on WhatsApp
Scan the QR code on your mobile device for all the latest news from around the country