Glasgow must do more to get people using greener public transport if the city is serious about tackling climate change, a leading environmental campaign group has warned.
Friends of the Earth Scotland (FOE) believes world leaders such as US President Joe Biden, the Queen and the Pope will be greeted with "harmful" levels of pollution when they arrive for the COP26 summit.
The charity has raised fresh concerns about Hope Street, in Glasgow city centre, which has long been Scotland's most polluted road.
Heavily used by older buses and lorries, the road is lined by tall, narrow buildings, meaning "toxic" air can't escape, according to FOE air pollution campaigner Gavin Thomson, who fears for people's health.
"When we're coming into town for shopping or work, we're breathing in a lot of toxic air," he said.
"When delegates arrive – and we're talking world leaders, climate experts, climate activists – and see places like Hope Street, which is really smoggy, I think they'll wonder what's happening in Glasgow to tackle climate change.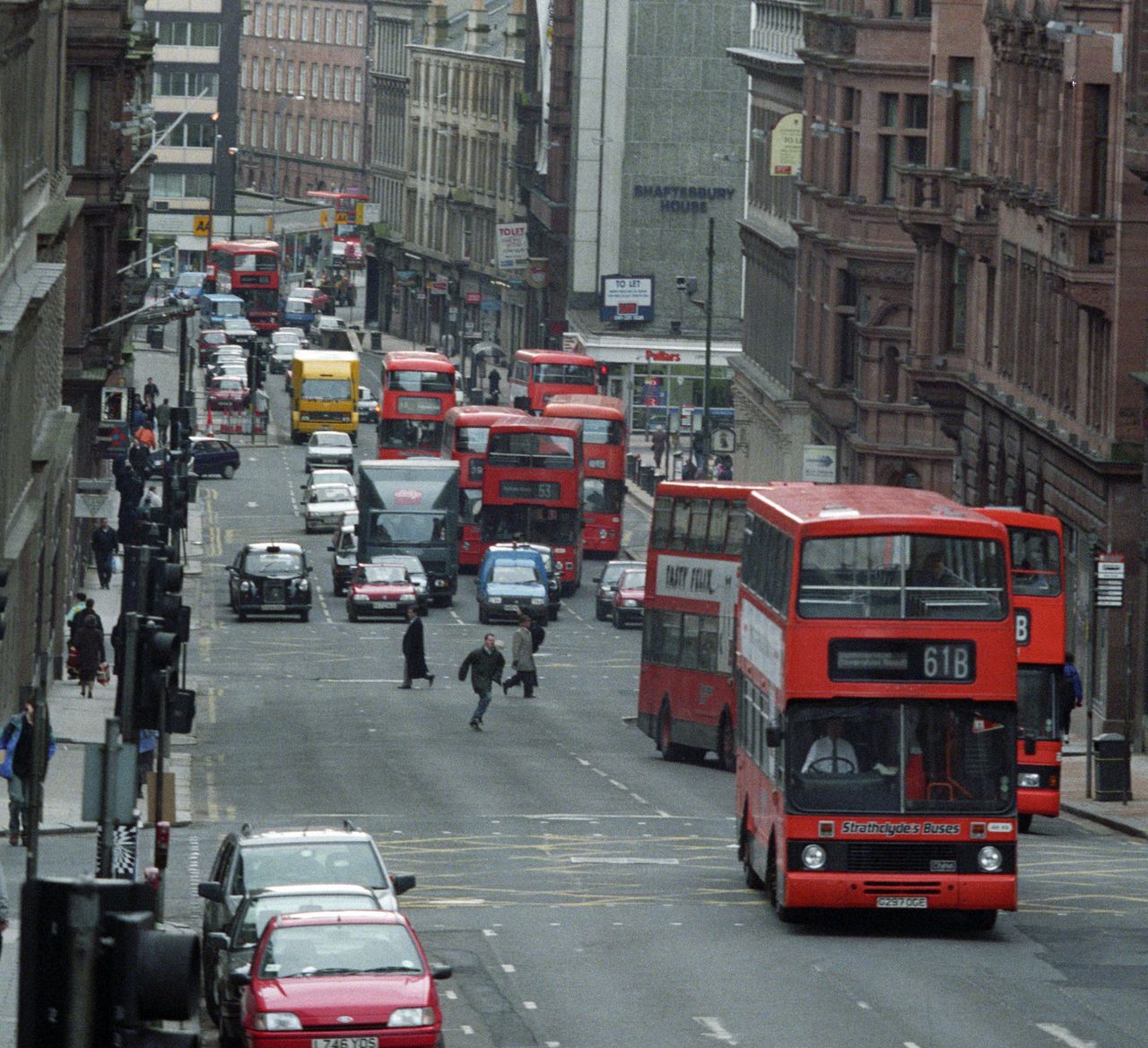 "Air pollution from traffic harms our hearts and our lungs – causing respiratory conditions like asthma – and there's increasing evidence about the damage it does to our brains and cognitive impairment.
"We need to look at what's being done in Glasgow to tackle transport emissions and air pollution."
A low-emission zone (LEZ) – penalising motorists who drive older cars into certain areas – is due to be expanded in Glasgow in 2023, but Mr Thomson believes "very little" is being done to fight climate change.
The Glasgow LEZ currently applies only to buses, while operators have been rolling out more electric vehicles.
What is the council saying?
Councillor Anna Richardson, convener for sustainability and carbon reduction, said: "We've been absolutely committed to improving the air quality in Glasgow and the evidence shows us that it is improving.
"Our low-emission zone came into force in 2018 and since then bus operators in Glasgow have been having to deal with more stringent emission standards.
"We're already seeing through our data that that is having an impact and as more of those new, cleaner buses come on stream that'll improve the situation even more."