As the rain lashed down on Glasgow city centre on Saturday night, the taxi queue grew ever longer outside Central station.
It's late in Scotland's largest city and the options for people getting home are slim to none.
The subway has closed, the last ScotRail service has departed – and soon, one of the last remaining options, the night bus, will no longer be running.
Hire bikes, black cabs – already greatly diminished in number – and expensive private hires implementing surge pricing are the only methods of public transport left.
Glasgow proudly plays host to a huge number of music, sport and theatre events across the calendar year, not to mention it's plethora of bars and nightclubs.
But local residents and tourists alike have become increasingly vocal in stating that the city's public transport network is not fit for purpose.
Those calls have been loud for some time, particularly around COP26 in November 2021, when delegates were given passes that worked on all transport for the duration of the climate summit.
But if the anger and frustration was palpable then, it has reached a crescendo now following First Bus' announcement earlier this week that it was ending its night services in the city.
STV News takes a look at the current transport situation in Glasgow and examines what more can be done.
Public ownership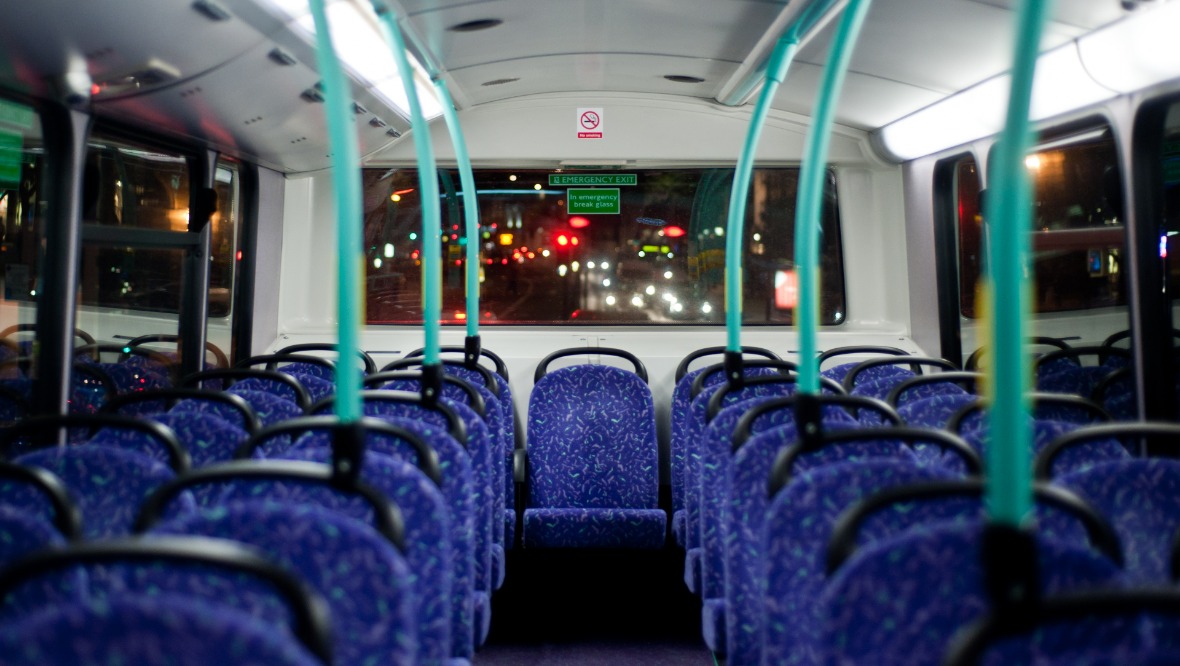 Unions say the decision by First Bus highlights why Glasgow should have a publicly-owned transport system – similar to the one in Edinburgh.
Lothian Buses Limited is the largest municipal bus company in the UK, owned by Edinburgh, East Lothian, Midlothian and West Lothian councils.
That contrasts with other cities across Scotland, including Glasgow, where bus services are run by private companies – namely First, Stagecoach and McGill's.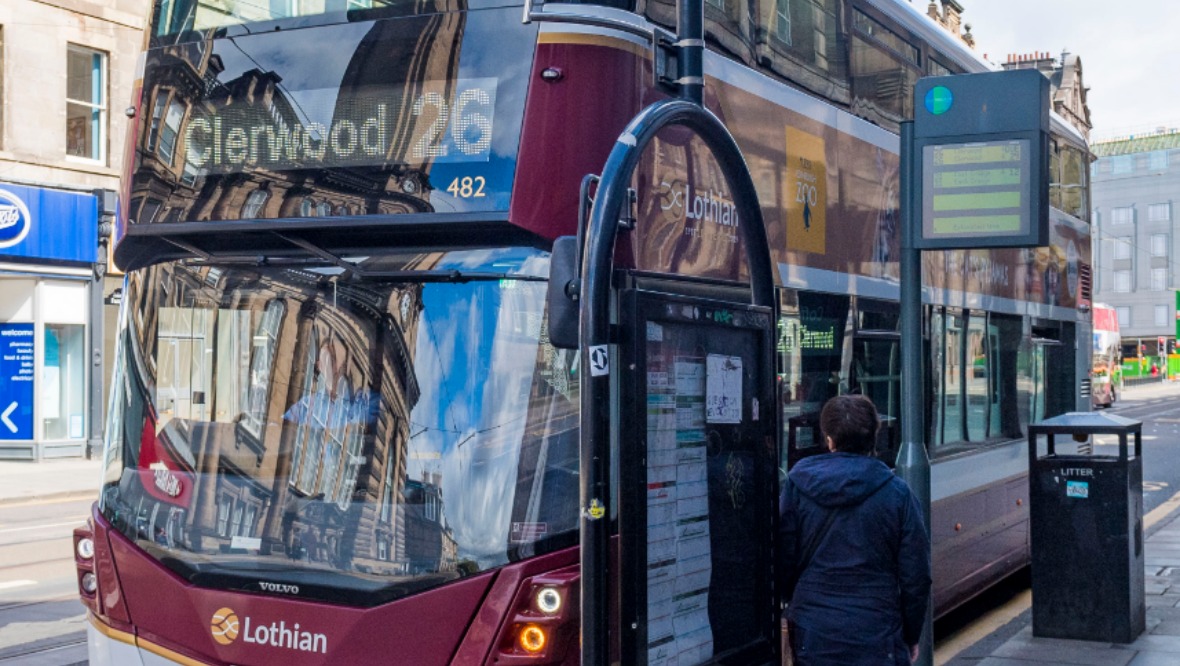 Ellie Harrison, the chair of Get Glasgow Moving, a people-led public transport campaign, said urgent steps were needed to improve the bus situation in Glasgow.
She said: "Ever since deregulation in 1986, private bus companies have been able to pick and choose at their whim which services they will run and how much they will charge.
"This has led to a deteriorating spiral of fewer services, operating only at busy times and much higher fares. We must take urgent steps to turn this around.
"We need our regional transport authority, SPT, to follow Greater Manchester's example and re-regulate all the private bus companies in the region so that services are planned and coordinated to meet passengers' needs and to integrate seamlessly with the Subway and trains.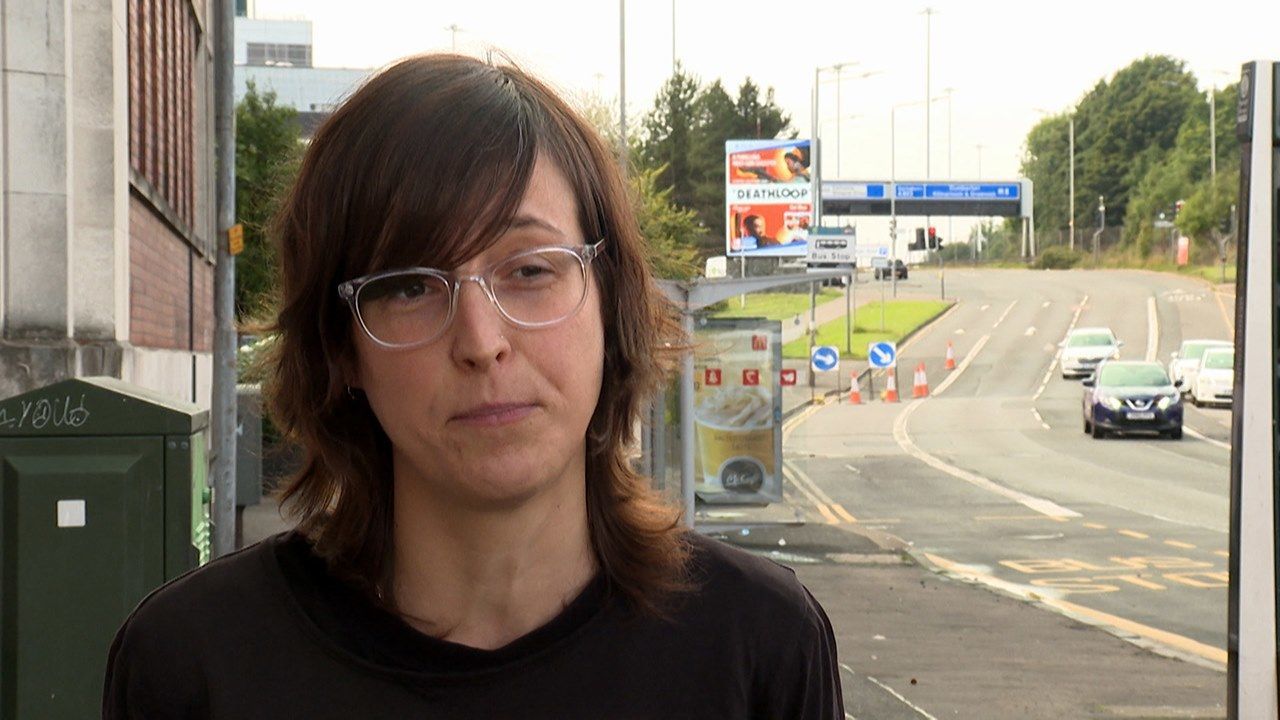 "This would transform public transport into the proper public service that we need it to be, and not just cash cow for multinational companies like First Group."
Trade unions also say the decision by First to end night services in Glasgow highlights why the city should have a publicly-owned transport system.
Bryan Simpson, the lead organiser for Unite Hospitality, said it highlighted why Glasgow should have a publicly-owned transport system.
He said: "Without a publicly owned, municipal bus company, their ability to influence the private sector is limited, and this has come to the fore with this decision by First Bus, which will harm working people across the city, particularly those working in the night-time economy.
"Glasgow needs to get control of its public transport system, and make it work for every citizen, not just for shareholders.
"We repeat our call to explore a fully integrated, not-for-profit, public transport system which is publicly controlled and accountable."
Integrated network
Glasgow City Council is due to meet with First Bus to discuss its decision to scrap night services, and is also exploring greater public control of the city's bus network.
A spokesman for the council said: "We do understand the commercial operators who provide public bus services are facing significant challenges but the decision highlights again the need to look at alternative ways of running bus services in Glasgow.
"We are due to meet with First Bus to discuss the decision on the night bus, and will be engaging with partners, including SPT and Transport Scotland, to identify what can be done to support the transport requirements of the night-time economy.
"More broadly, we will continue to work with public transport operators to support improvements to bus services in Glasgow.
"We are also working with partners to explore the medium-to-longer term options for greater public control of the city's bus network that could allow us to set routes, fares and timetables."
The local authority is also set to embark on a project that will accelerate the development of the city's proposed metro system.
Clyde Metro – which has been described as a vision for a modern and integrated public transport system in Glasgow – was first proposed three years ago by the Connectivity Commission.
The mass transit plan was confirmed by the Scottish Government as a key priority for future transport investment in the city.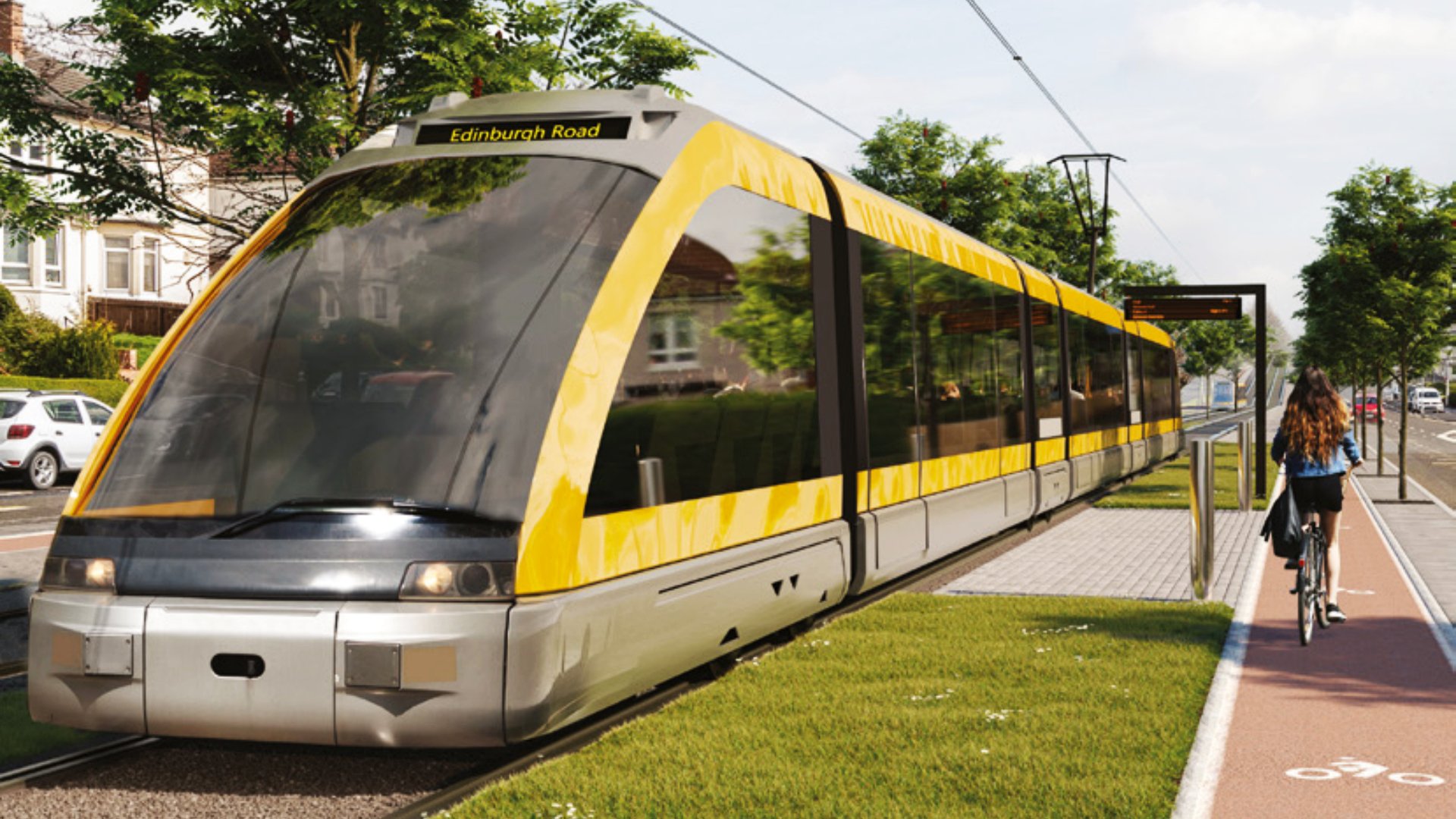 Glasgow City Council and UK Infrastructure Bank (UKIB) have now joined forces in an effort to accelerate the development of the project.
The metro system, which represents a multi-billion investment over a 30-year period, could better connect more than 1.5 million people to employment, education, and health services in and around Glasgow.
Stephen Dornan, chair of Strathclyde Partnership for Transport, said there are "very real challenges facing public transport networks across the country".
He told STV News: "We need to get people back to bus and public transport generally, and to do that we need services to be there for them to use that are regular, reliable, affordable and more integrated.
"Better joined up public transport is key to improving services and making them more attractive to the public. That is why SPT is currently looking to develop a regional bus strategy, to set out a regional approach to bus for the future, which delivers for users.
"Bus services are a lifeline many people heavily rely on. It is very clear change is required in order to ensure the bus network is fit for purpose for the future.
"Having a reliable, well integrated bus network would also tie in with plans for Clyde Metro which aims to transform the public transport network in the west of Scotland, creating a transformed metropolitan transport network.
"As project partners, SPT and Glasgow City Council continue to support Transport Scotland in taking the Clyde Metro project forward towards delivery."
Profit over public service 'beggars belief'
Scottish Labour Paul Sweeney MSP said: "It beggars belief that the biggest city in Scotland will no longer have a functioning bus service at night, simply because a private bus operator has put profit over providing a public service."
He said Glasgow had to look at how buses are operated in Edinburgh, Manchester or Liverpool to see how things could work.

Sweeney added: "We can't continue to act as though this is a feasible way to run our public transport systems – privatisation has been an unmitigated disaster and public control is the only route out of what has become an increasingly unsustainable situation.
"There are examples across Scotland and the wider UK of publicly owned bus companies or publicly controlled franchise models that are far more effective, cheaper and efficient than the privatised free for all in Glasgow.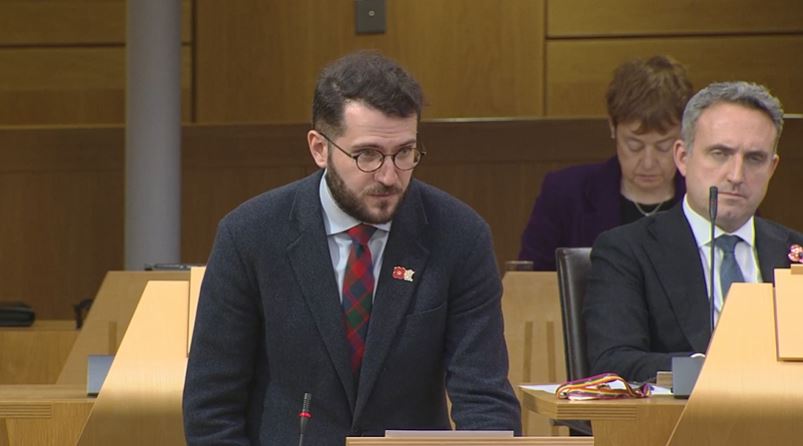 "Labour amendments to the 2019 Transport Act in Scotland provided a mechanism for publicly controlled bus franchises to be established and it's long overdue that those provisions are enacted so that Greater Glasgow can build a bus service that other European cities take for granted."
First Bus cited poor passenger numbers as the reason for axing night services.
The bus operator monitored how many people were using the night buses, but found that as few as four people per hour were using the service.
The First Bus Glasgow branch said it ran the service despite facing significant losses.
Some 11 routes will be impacted including Clydebank, Paisley, East Kilbride, Hamilton, Motherwell, Wishaw and Newton Mearns.
Subway
The Glasgow Subway runs from 6.30am to 11.40pm Monday to Saturday and 10am to 6.12pm on Sunday. There are trains every four minutes at peak times and every six-to-eight minutes during off-peak times.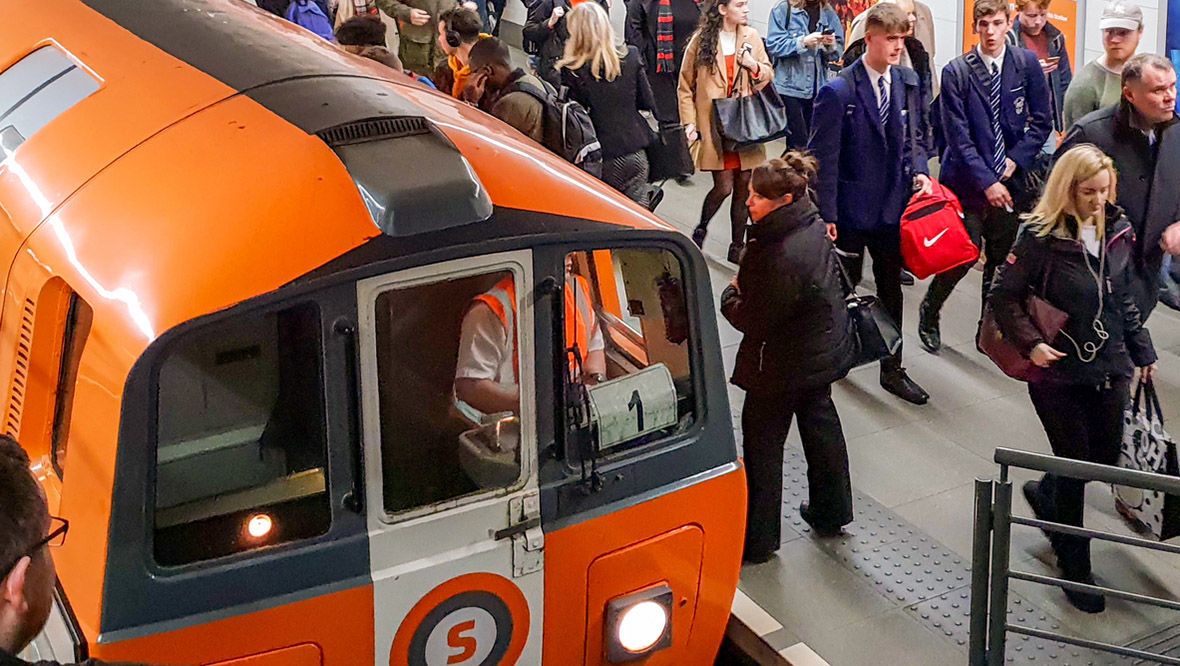 But it has faced criticism in recent weeks as a result of being unable to transport people attending several high-profile concerts in the city.
Last month, Arctic Monkeys fans reacted angrily when Glasgow Subway tweeted that it would stop trains at 6pm and would not run after the show. "What a shambles. Glasgow doesn't deserve to hold big events," one person wrote.
The subway was also shut after Muse played at the venue the same month.
Trains nationalised
Scotland's railway is now under public ownership after being nationalised.
ScotRail has been run by a new "arms-length" Scottish Government company since April last year following the end of Dutch firm Abellio's tenure, who had held responsibility for seven years.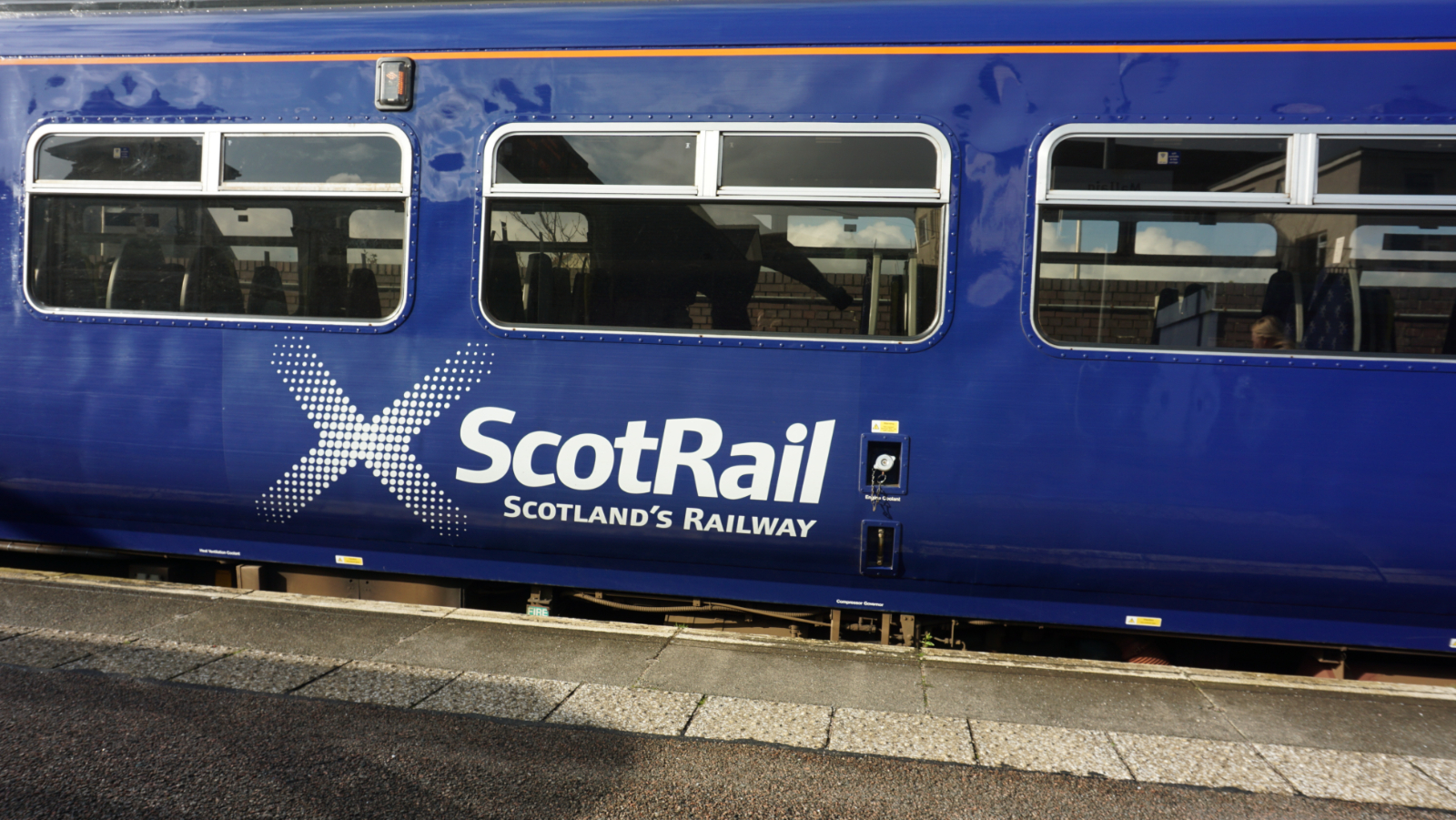 Abellio's contract to run ScotRail was ended early after criticism over its performance levels.
The new company, ScotRail Trains Limited, runs services overseen by Scottish Rail Holdings Ltd, a public body controlled by the Scottish Government.
Impact on hospitality
Hospitality workers say they are fearful for their safety as a result of the First bus decision.
Charlotte Hamilton, a hospitality worker, told STV News: "I rely on this service pretty much every week. Whenever I'm on a closing shift and you're normally out by 1.30am.
"So I rely on it pretty much every Friday or Saturday night. It's like a risk for my safety basically. Getting the night bus is somewhat safer.
"I can just get on that, it's well lit, there's other people getting it. Whereas sometimes on a Saturday night it can take a long time to get a taxi to where I stay.
"And it also, the night bus was affordable, it's going to cost a lot of money. It can go up to like £25 to £30 for me to get home on a Saturday night."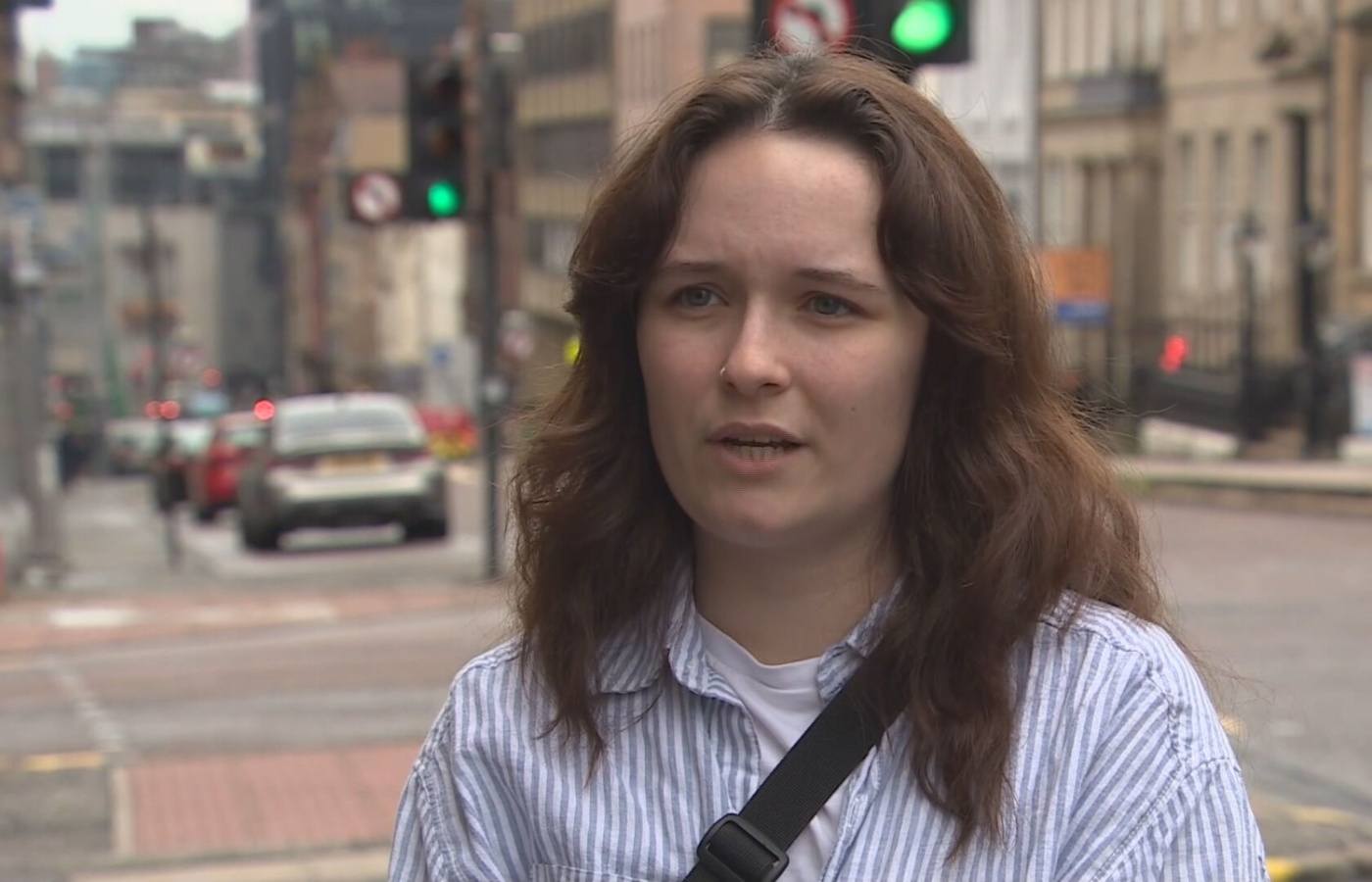 A spokesperson for Night Time Industries Association Scotland, said the move is "devastating" for the night time economy in Glasgow, and for people living in surrounding areas.
A spokesperson said: "We are already challenged with limited transport infrastructure after 11pm across the city. The removal of the night bus service across Glasgow is short sighted and dangerous, showing no consideration for the safety of thousands of night workers and customers coming home in the early hours of the morning."

"In many cities across the world the local authority drives initiatives to subsidise late night transport services, and to support an industry which at present is suffering heavily under the current trading environment. We would ask First Bus and Glasgow City Council to urgently review this position."