A Banksy-style artwork has been defaced with daubs of paint after being spotted in Glasgow just yards from the artist's exhibition.
It is the second graffiti piece to appear since the opening of the artist's first solo exhibition in 14 years.
A tiny image of a rat holding a drill – one of Banksy's signature tags – was spraypainted onto the edge of a lane off Queen Street.
But not long before city-goers had a chance to see the work it was reportedly taken, with the wooden panel featuring the graffiti seemingly ripped from the wall.
Days later a second Banksy-style work was spotted and attracted groups of people gathering to see it.
The Orange Walk-inspired design was seen on Wednesday and shows a rat with a Union flag hat playing a broken drum with the phrase "God Save the King" written across it.
The graffiti was found on the walls of Springfield Court, a lane between Buchanan Street and Queen Street, just metres from the Gallery of Modern Art, where Banksy's Cut & Run exhibition is running.
Less than 24 hours after it was first spotted, it had been spraypainted over with blue paint.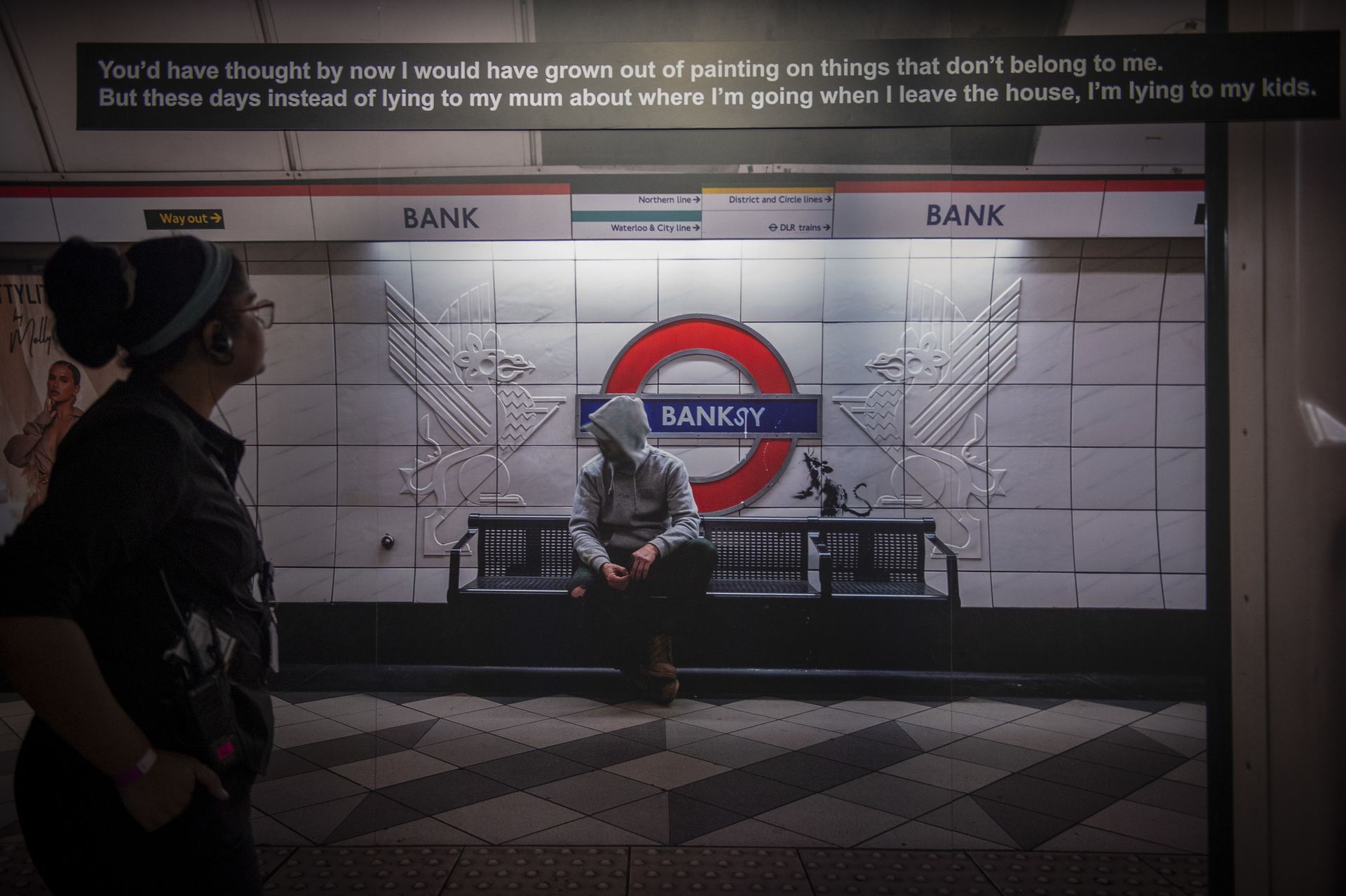 The anonymous artist – whose paintings sell can sell for millions – has used rats throughout his work and one even features in the branding for his Glasgow show.
But despite the rush to see the graffiti though, Bansky's team confirmed to STV News that both works were fake.
Glasgow City Council said the graffiti will be removed.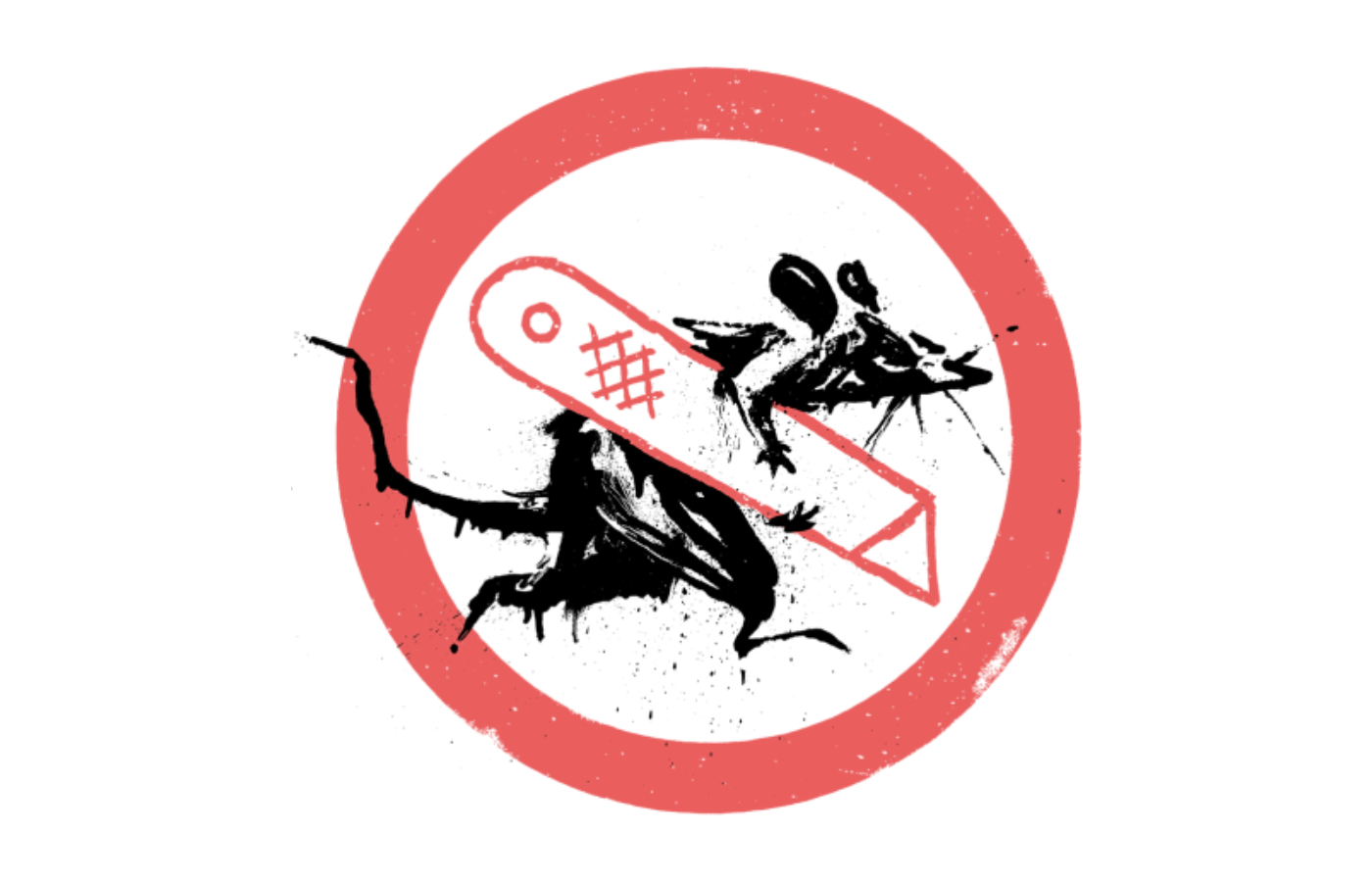 A spokeswoman told STV News: "This image will be removed. We understand that it is not by Banksy.
"Anyone who wants to be certain of viewing a true Banksy should head to the exhibition at GOMA."
Cut & Run is his first solo exhibition in 14 years and was announced last week.
It opened on Sunday and will run until August 28 in Glasgow's GOMA.
The gallery sits just in front of one of the city's most famous landmarks, Duke of Wellington statue, which has been wearing a cone on its head since the 1980s.
Banksy said he picked Glasgow as the place for his exhibition for that very reason, describing it as his favourite piece of art in the UK.
Tickets for the Cut & Run can be bought at the box office from 9am or online here.