Gerard Garvey's mum will never know if her son could have lived longer – but she hopes a new study will help others like him.
He was just 17 when he died in 2008 having been left extremely prone to respiratory illness by a rare chromosome abnormality, which also caused learning disabilities.
It was six months after his birth before he was diagnosed with an 'uncoordinated swallow', which meant food was going straight into his lungs.
"If we'd found out earlier, there might have been less damage to his chest," his mum Mary, from Glasgow, told STV News.
What did the study find?
The Scottish Learning Disabilities Observatory, based at Glasgow University, examined data from more than 90,000 people with learning disabilities over the past 24 years.
It concluded that people with learning disabilities are up to 11 times more likely to die from respiratory disease than the rest of the population and called for action.
For adults with learning disabilities, the risk of death was 6.5 times greater than it was for adults in the general population.
The rate of death from pneumonia was almost 27 times higher.
'He was amazing'
"Gerard was prone to infections, he was taking one after another," Mary said. "I'll always wonder whether, if we knew earlier about the uncoordinated swallow, would it have prevented the chest infections?
"He had multiple complex issues, but we will never know if he could have lived a bit longer."
Mary recalled how, during his short life, Gerard repeatedly defied doctors' expectations.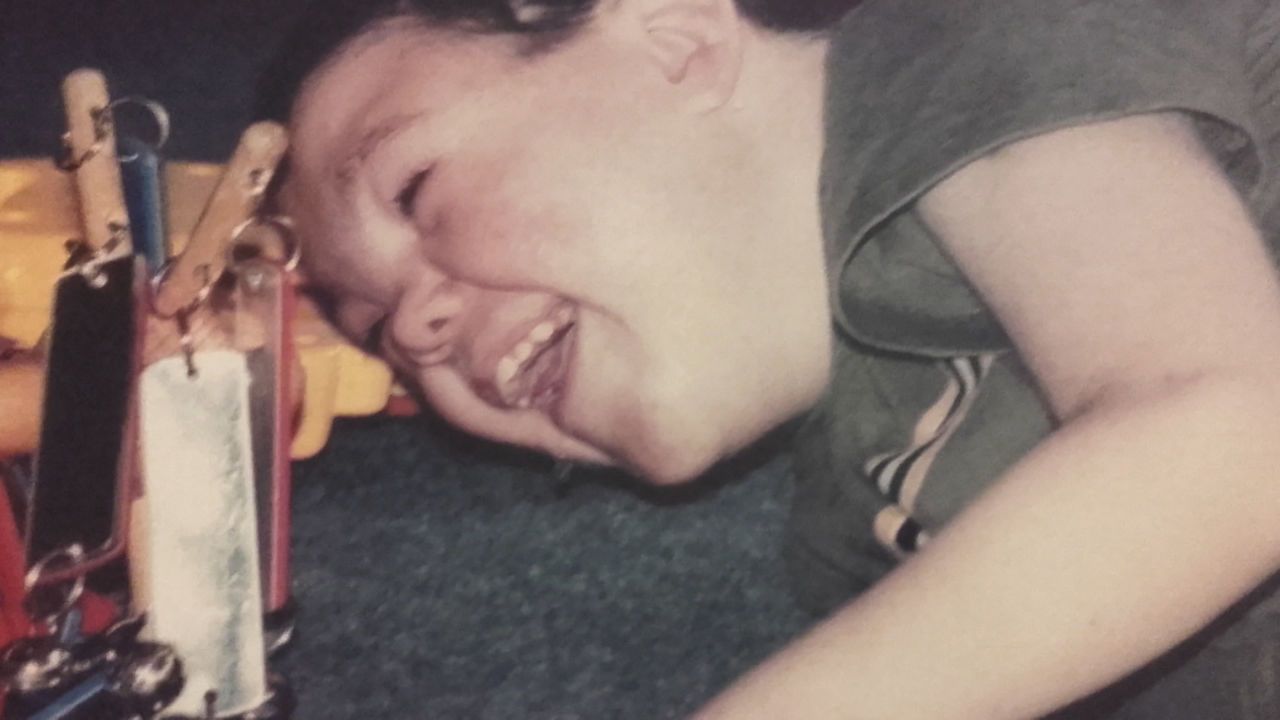 "He was amazing," she said. "We were told when he was born that we wouldn't have him for long and that he wouldn't do anything. Boy, did he prove them wrong.
"He had a condition which meant he couldn't open his eyelids, but he learned that, if he lifted them with his thumbs, he could see what he was doing and play with his toys.
"Even though he was in a wheelchair, he was very boisterous, into all sorts of mischief.
"He was the centre of the family, he touched so many lives. He was absolutely amazing."
'Unnecessary deaths'
It's estimated that more than 120,000 people in Scotland live with a learning disability.
The report's lead author said many people were dying prematurely and greater awareness needed to be raised in the medical profession.
Dr Maria Truesdale said: "The research highlighted a number of inequalities in the care of people with learning disabilities.
"People with learning disabilities are dying prematurely from causes that could be prevented.
"There is an urgent need for greater understanding and awareness across health and social care of the specific health and care needs of people with learning disabilities, and in particular of the specific risk factors that contribute to premature deaths.
"We must act to now reduce preventable deaths."
What are researchers calling for?
Raised awareness among doctors of the links between dysphagia and recurrent chest infections
Action to increase uptake of relevant vaccination programmes
Addressing the common risk factors related to a higher risk of respiratory-associated deaths
'This could help others'
Meanwhile, Mary hopes that with potential health care reforms and more awareness, change will come for those with learning disabilities.
"The study could help another family," she said. "More research is only a good thing so children and their parents can get the support they deserve."
STV News is now on WhatsApp
Get all the latest news from around the country
Follow STV News
Follow STV News on WhatsApp
Scan the QR code on your mobile device for all the latest news from around the country