A grieving family has issued a stark warning to people lowering their guard as lockdown eases.
Donald Patterson and Joanna Adamson have been left devastated by the loss of their wife and mother Maria Patterson to Covid-19.
They described the 52-year-old as the life and soul of the party – "a light in every room" – and urged Scots to be cautious so they don't have to suffer like they have.
Maria became ill while the family was self-isolating after Donald began to show symptoms the day after he received his first vaccination.
After a week of fighting the virus at home, she was admitted to hospital where she successfully battled Sepsis and other infections.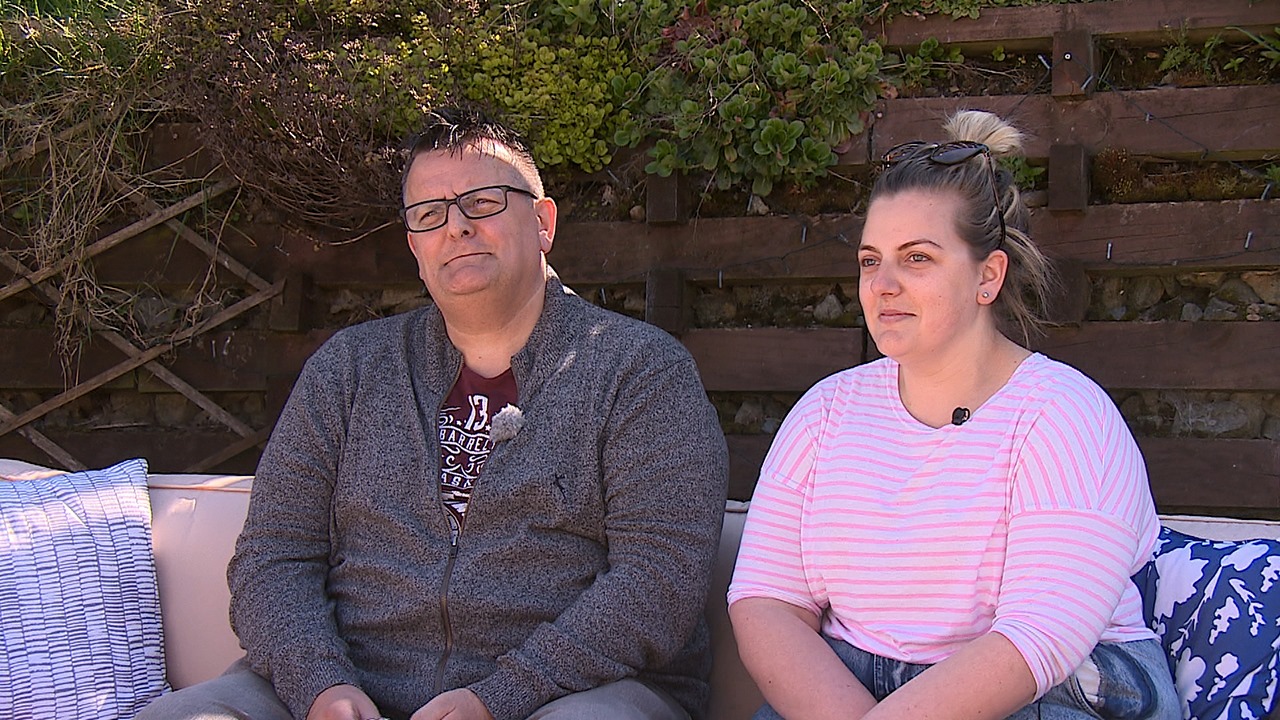 But on March 23, Maria, a school cook, passed away.
"One of Maria's biggest fears was going away too early, she had too much to live for," 51-year-old Donald told STV News. "For a small person, she's left a big footprint."
Scotland's mood has been one of optimism over the last few days, after pubs, restaurants and non-essential shops were allowed to reopen on Monday.
As many people return to a life nearing normality, thousands of others are grieving for relatives and friends they've lost.
Maria's family want Scots to remember to follow the restrictions which remain in place, such as social distancing and wearing masks.
Donald, a carer, said: "We were guilty of letting our guard down and forgetting to do some of the wee things.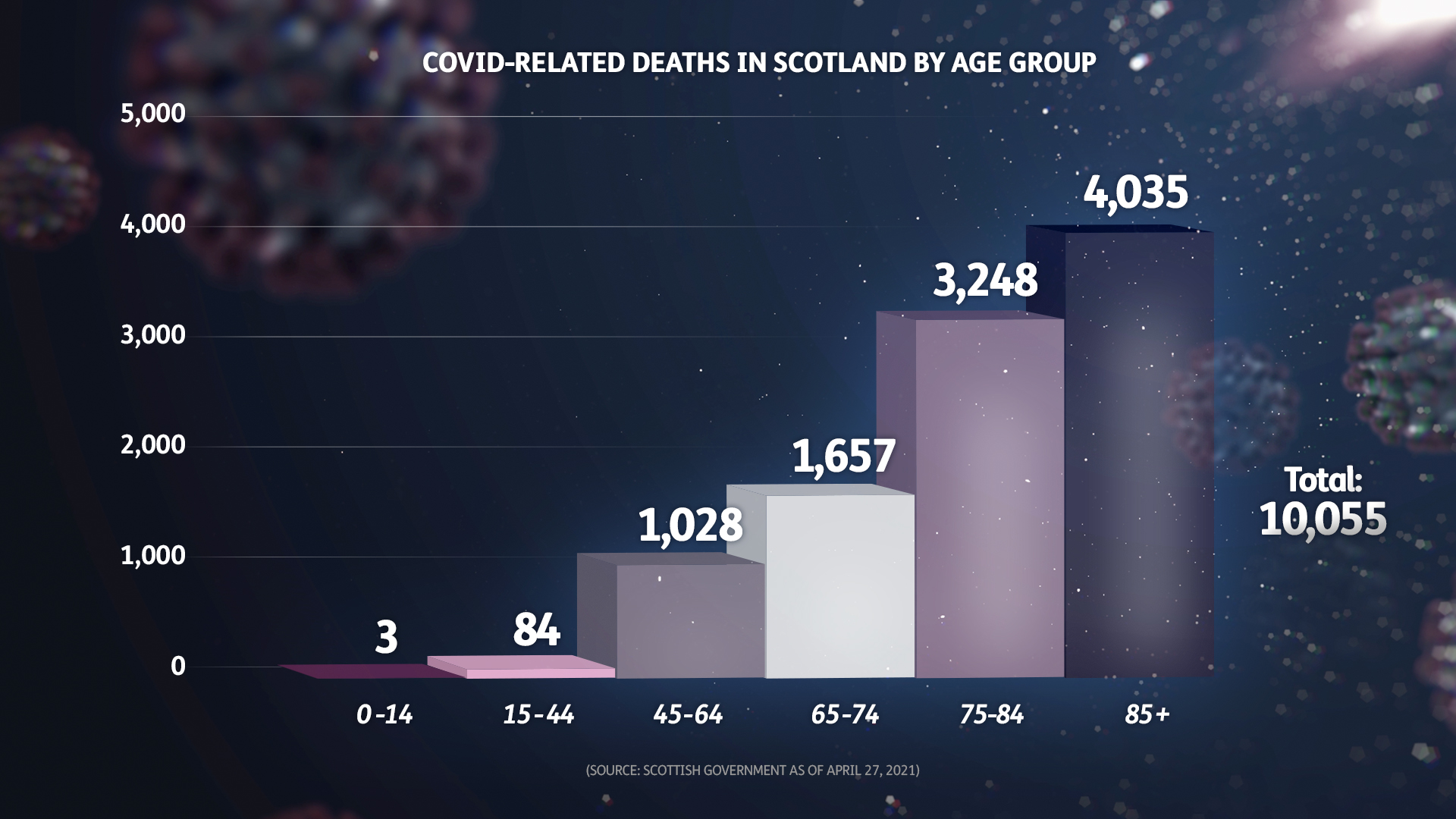 "But it's one of the wee things that caused Covid in our family and caused this loss.
"So please, don't forget the wee things, they're important. Covid is still there and it's a killer."
'She was more than my wife'
Maria and Donald, from Bonnybridge in Falkirk, were together since they were teenagers and at their next anniversary in May would have been celebrating 32 years of marriage.
"She was a person that would do anything for anybody," said Donald. "She was a prankster, always up for a joke, everyone's got a story to tell about Maria.
"She was full of life. She was more than my wife.
"We loved our holidays up north. We'd stop at certain places on the way and take a picture so we'd have images of ourselves getting older over the years.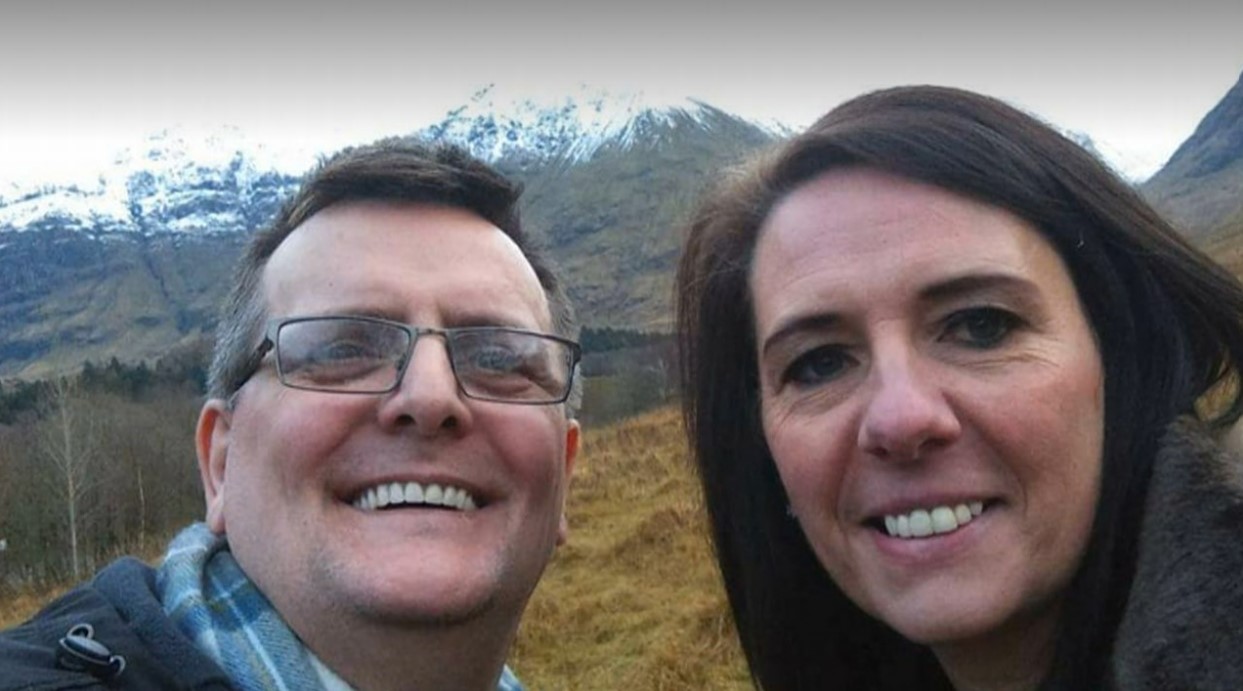 "It just goes to show how many people Maria made an impression on. It would have been hard not to have been influenced by her personality.
"She was the life and soul of every occasion, her zest for life was inspiring. She will forever be in so many people's hearts and prayers"
'The way people are acting scares me'
As she mourns her mother, daughter Joanna wants Maria's death to act as a cautionary tale.
Pictures of people enjoying themselves as lockdown lifts have left her worried that the pandemic will continue to claim lives.
Joanna, 28, said: "The way I've been seeing people acting already scares me, it really scares me.
"And I feel for them because if they could feel an ounce of this pain they wouldn't do it, I know they wouldn't.
"I think people need to realise that although things are relaxing, the rules are there for a reason.
"They've got to think of the bigger picture. Would you rather get too many people in your house or lose a parent?
"That sounds ridiculous, but it's not. It can happen."