"He just kind of stood there as I ran past, and it was another 300 or so metres when I became aware that he was running behind me."
After a number of women reported being stalked and chased along forest trails in Stirling, a community has responded with self-defence classes and walking groups.
On Sunday afternoon, a woman was out running a trail in Queen Elizabeth Forest Park, near Aberfoyle.
She had taken the route around Lochan Spling a few times as it is popular with dog walkers and cyclists.
Update: Police receive reports of more incidents after patrols stepped up following 'trail stalkings'
Turning onto a forest road, up ahead she saw a man step out from the tree line and into her path.
"I just thought he was out bird watching," the runner, who wished the remain anonymous, told STV News.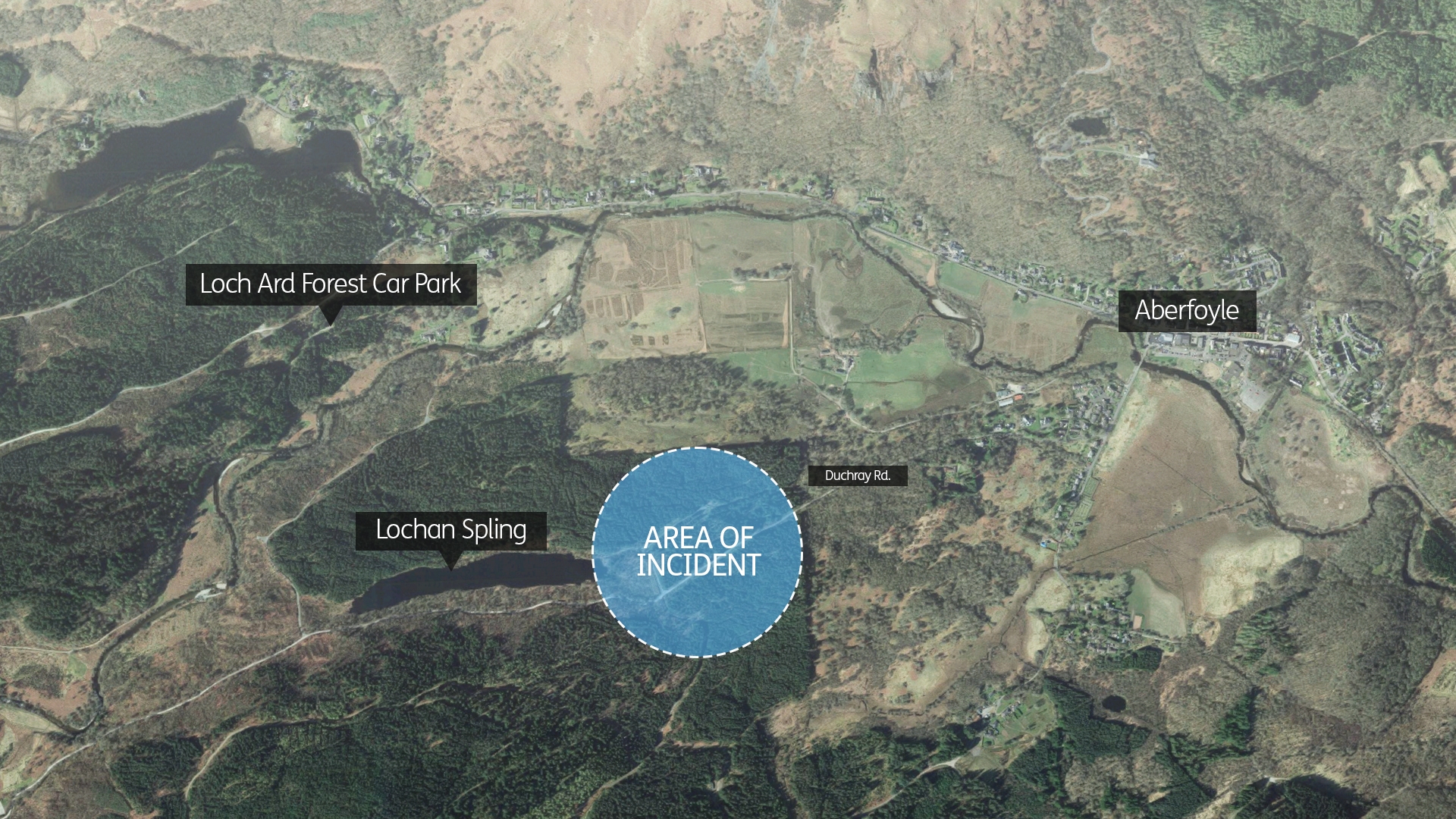 "The way he was dressed made it seem he was in for that sort of activity."
A few hundred metres after running past him she realised he was behind her.
"He wasn't dressed for running and he also wasn't making any moves to overtake me. He just stayed on my shoulder, just behind me."
"It felt like he wanted to frighten me."
The man followed her down to a crossroads where he hung back and then disappeared from view.
The runner went into the tree line, going deeper until she could no longer see him.
After waiting until she thought he had gone, she returned to the road but he appeared again and began running towards her.
She ran towards Lochan Spling and into the trees, ducking behind log bags.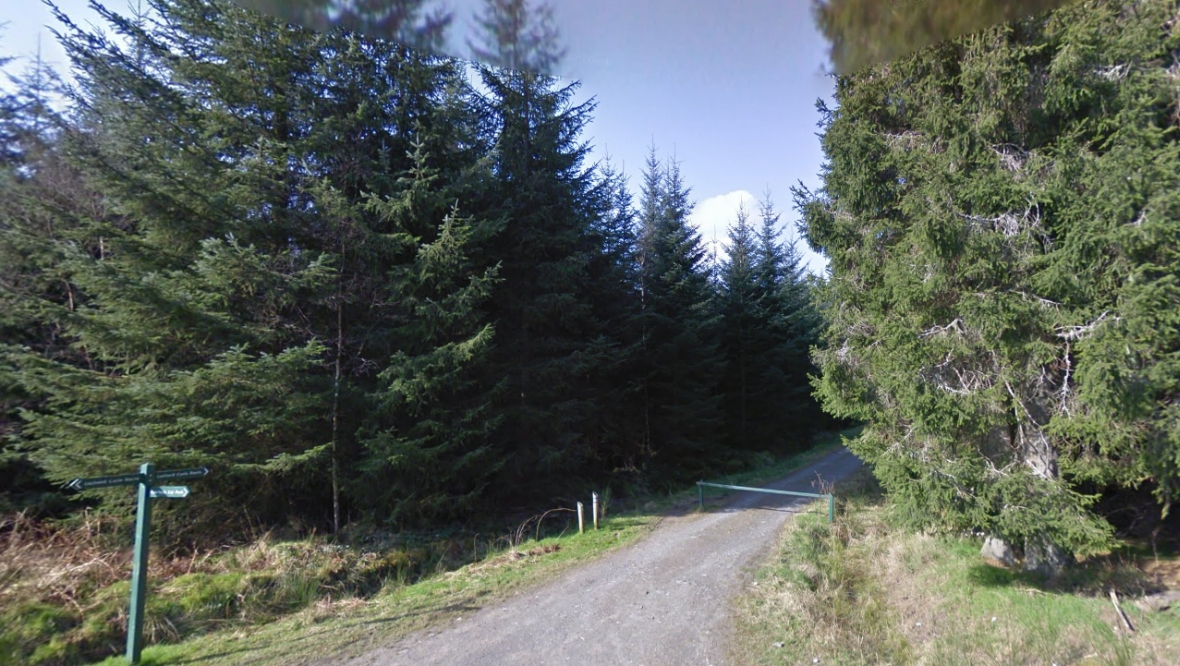 "I don't know what I was thinking… [I] felt really uneasy and never ran as fast before," she said.
"How he didn't see me I don't know.
"It felt like he wanted to frighten me. He could have easily grabbed me or ran quicker to catch me but he didn't. I just do worry about what that could escalate to."
This was not the first time this had happened. Police are investigating another on October 25.
'We local women regularly walk, run and cycle alone on the forestry tracks and always felt safe until now.'

Lorna Gregory
"We believe this report is linked to a previous similar incident that was reported in late October," chief inspector Gill Marshall.
"Officers will be giving the area extra attention and we will be conducting extra patrols."
After what has she described as "scary and very worrying events", Grace Brownlie wanted to do something to make other local women feel safer.
"If there was a predatory individual that they encountered, they would have some techniques under their belt and feel a bit more assured about what they could do," she told STV News.
She contacted the Scottish Centre for Personal Safety, a charity specialising in teaching self-defence, after taking one of their courses in the past and asked if they could run a session in Aberfoyle.
"It's not just like learning a martial art, it's completely different", Grace said, "These are techniques for the real world."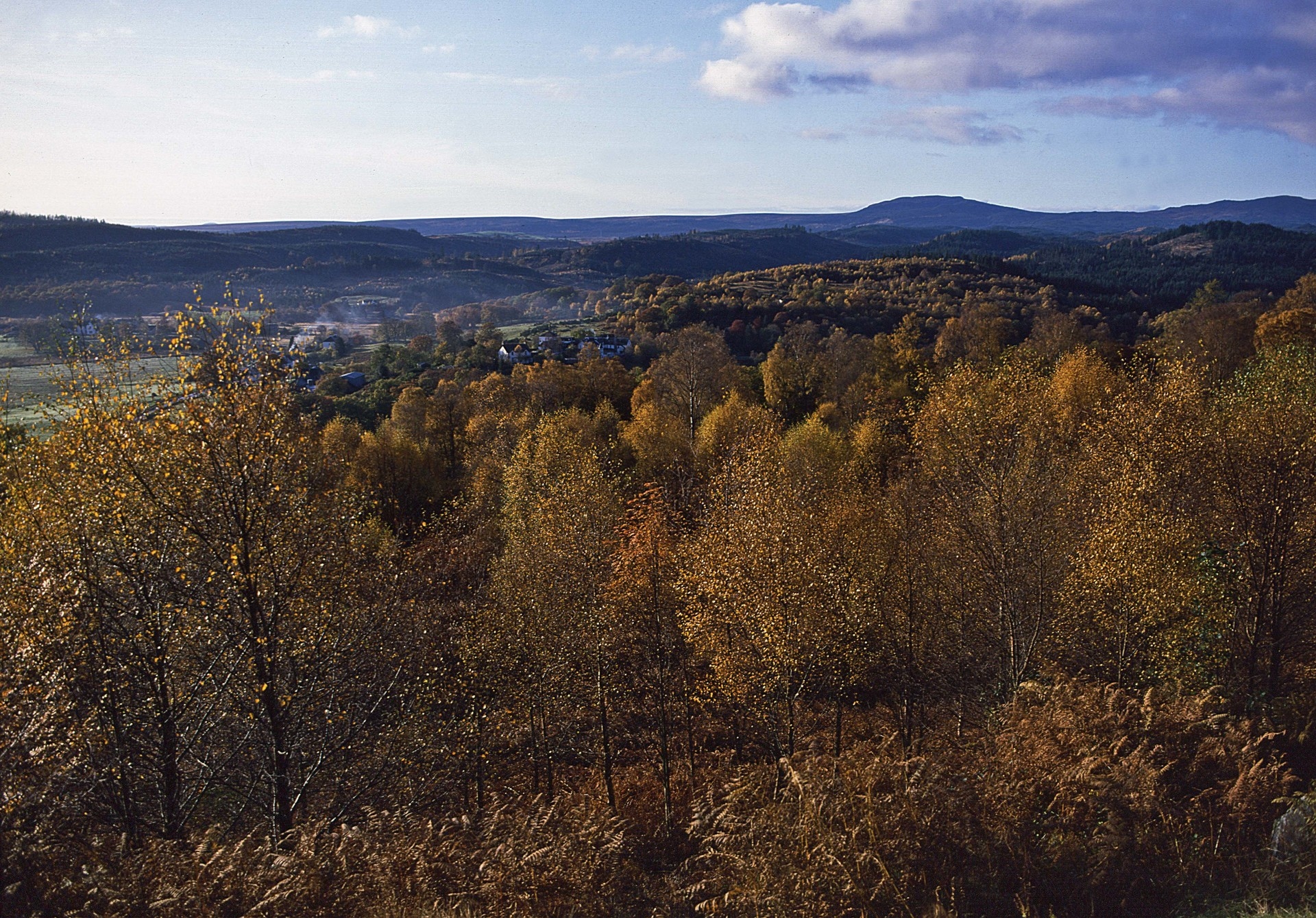 The request came just as the charity had received funding specifically to deliver training to women.
"We believe every female in the country should know how to escape attacks," said Alan Bell, an Army-vet and former bodyguard who runs the Scottish Centre for Personal Safety.
"We're going to teach them what to do if you're jogging through that forested area and something happens.
"What to do if someone throws you to the ground. It's quite an intense course.
"There's always going to be an a argument that women shouldn't have to learn self-defence to feel safe, that's true.
"You just have to look at the statistics."
Alan teaches techniques ranging from how to deescalate situations or simply using your voice, to defending against violent attacks and even serious sexual assaults.
"The same as you would learn first aid to save someone's life, you learn self-defence to save your own," Alan said.
When Lorna Gregory heard about what happened on Sunday she wanted to take action to empower residents.
"We local women regularly walk, run and cycle alone on the forestry tracks and always felt safe until now," she told STV News.
Lorna set up Aberfoyle Women's Safety in Numbers, a Facebook group.
"My hope is that the group will provide a platform to arrange meet ups between local women, meaning no one has to be out alone and also creating an opportunity for more community involvement and new friendships."
The runner said the group is great: "Something positive out of a negative."
Police are continuing to investigate both incidents near Lochan Spling.
They said the suspect is a white man in his early 30s, around 6ft tall, of slim build with short blonde/brown spiked hair.
He was wearing a green/beige waterproof deer stalker type jacket, dark trousers, boots and had a pink head torch.
Chief inspector Marshall said: "I would urge anyone else who has seen a man matching the description or anyone who saw anybody acting suspiciously in the area around the time of the incident to get in touch.
"Anyone with information should contact police via 101, quoting incident 2533 of December 12."
STV News is now on WhatsApp
Get all the latest news from around the country
Follow STV News
Follow STV News on WhatsApp
Scan the QR code on your mobile device for all the latest news from around the country