The Waverley paddle steamer has returned to Glasgow after crashed into a pier on the Isle of Arran last week.
The vessel has docked at the Clyde after the collision in Brodick on Thursday, which injured 24 people.
They were treated on scene, at the hospital on Arran or transported by helicopter to hospital on the mainland.
All sailings for the rest of the season have been cancelled and the Marine Accident Investigation Branch has been informed about the incident.
James Mitchell, who was a passenger on the boat alongside his father, said as the crash happened it was clear "something serious" was going on.
He said on Thursday: "Fortunately we were both sitting. My father's 99, he's got his back to the bow of the boat and we're almost right at the bow, and there's a big impact and the boat stopped very suddenly.
"We can see there are casualties on board with bandages and there were people obviously being treated by paramedics as we were coming off the boat. There's obviously something serious going on."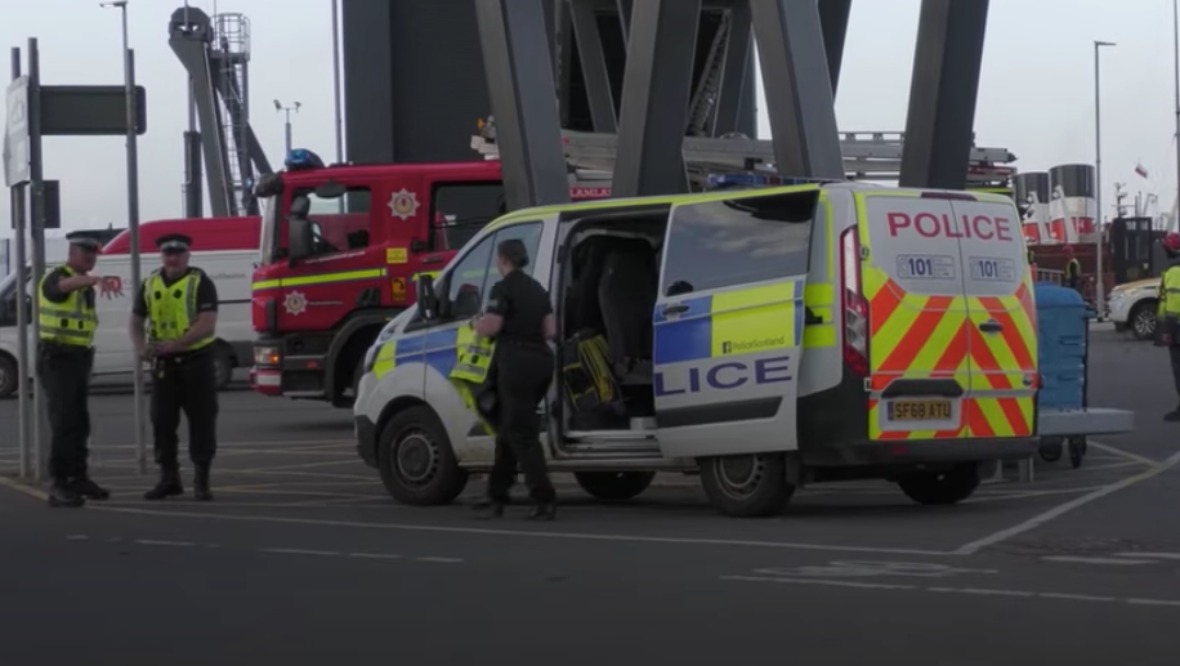 The Waverley returned to the water last month for the first time in almost two years following major repairs.
An urgent appeal for funding was launched last year after it was announced that the Waverley, built in 1946, would not sail in 2019.
In just seven months £2.3m was raised by more than 8000 members of the public and £1m from the Scottish Government.