Firefighters have spent more than 16 hours battling a blaze that tore through a convenience store in North Lanarkshire.
Efforts to extinguish the fire at a Spar store in Motherwell have resulted in disruption to the area's water supply.
As well as incidents of no water, Scottish Water has warned local residents they may experience low pressure, intermittent supplies and discolouration as the fire hydrants are in use.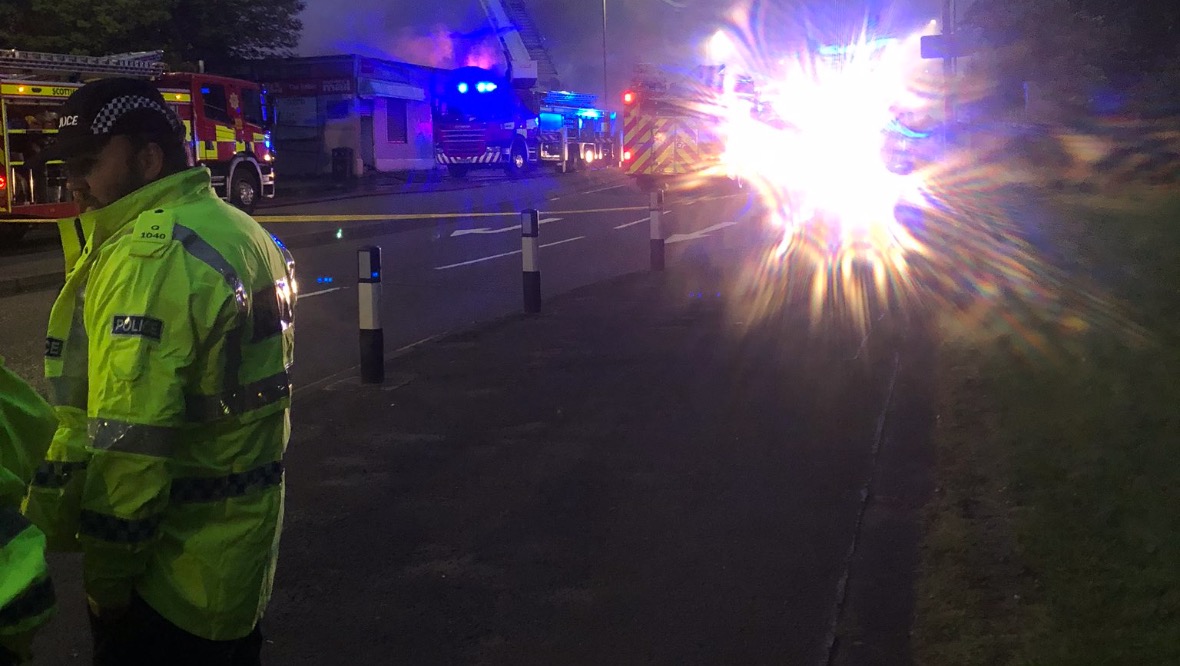 Emergency services were alerted to the blaze within the Spar shop on Merry Street shortly before 6.30pm on Sunday.
The Scottish Fire and Rescue Service (SFRS) mobilised three engines and an aerial appliance.
One crew remained at the scene at 11am on Monday, along with representatives from Scottish Water and Scottish Power.
There have been no reports of any injuries.
Pictures and videos posted online showed flames tearing through the building as smoke billowed into the sky.
Local MSP Richard Lyle visited the scene on Sunday night and said he was "happy to help anyone" who required assistance.
An update from Scottish Water is expected at 12.30pm on Monday.
A spokesperson said: "Scottish Fire and Rescue are continuing to fight are fire on Merry Street which is causing an interruption to the water supply for customers in the Motherwell area.
"The fire service are drawing water from the network to tackle the blaze and this is what is causing the water outage in the area.
"Whilst this is ongoing, please be aware that you may experience no water supply or low/intermittent water pressure.
"You may also experience discoloured water."