A group of Scottish workers caught the moment they found themselves being whipped by a "water tornado".
The phenomenon, known as a waterspout, is rare with Gavin McCrae lucky enough to experience one in Corrie on the Isle of Arran.
"Gavin and his colleagues were probably soaked by the sea spray and slapped by flying seaweed," said STV meteorologist Sean batty.
"Waterspouts can also sometimes lift fish from the sea, so it's possible some cats along the coast here had a good feed."
Mr McCrae caught the wild wind on camera on Wednesday evening as Scotland braces for more severe weather brought by Storm Ciarán.
What are waterspouts?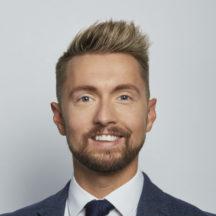 Insight Sean Batty STV meteorologist
Waterspouts are basically tornadoes, but over a body of water such as a lake or the sea.
They tend to be weaker than tornadoes, but can still be pretty dangerous for small boats, and of course still throw around huge amounts of water and sea debris.
Waterspouts have been responsible for showers of frogs, fishes and even frog spawn in the past, although luckily it seems most of that stayed offshore this time.
Wednesday's phenomenon in Corrie, Arran, would have spawned from one of the heavy showers which affected the south west of the country.
The clouds that rolled in after Wednesday's rain would have contained what we call cumulonimbus clouds, which are also known as thunder clouds.
These can extend many thousands of feet into the atmosphere and are the ones that look like giant cauliflowers from a plane window and can sometimes even reach the same height as the plane.
Due to their huge size, they contain a lot of water, develop big temperature contrasts from top to bottom and this also creates updrafts and downdrafts which pilots will try to avoid during a flight.
Cumulonimbus clouds are also responsible for torrential downpours, thunder and lightning, hail and occasionally waterspouts and tornadoes.
STV News is now on WhatsApp
Get all the latest news from around the country
Follow STV News
Follow STV News on WhatsApp
Scan the QR code on your mobile device for all the latest news from around the country