Volunteers and staff at a community cinema in Argyll and Bute have been told they have 90 days to turn a profit at the facility or the owner will sell it.
The Tower Cinema in Helensburgh has been struggling in recent months due to low visitor numbers and the high cost of running films.
Locals will have to travel to Clydebank for a trip to the cinema if the Tower doesn't survive, with members of the community saying it would be "a very big miss".
Jacqui King brings her mother, who is in a wheelchair, to Silver Screen showings offered by the cinema for people aged over 60.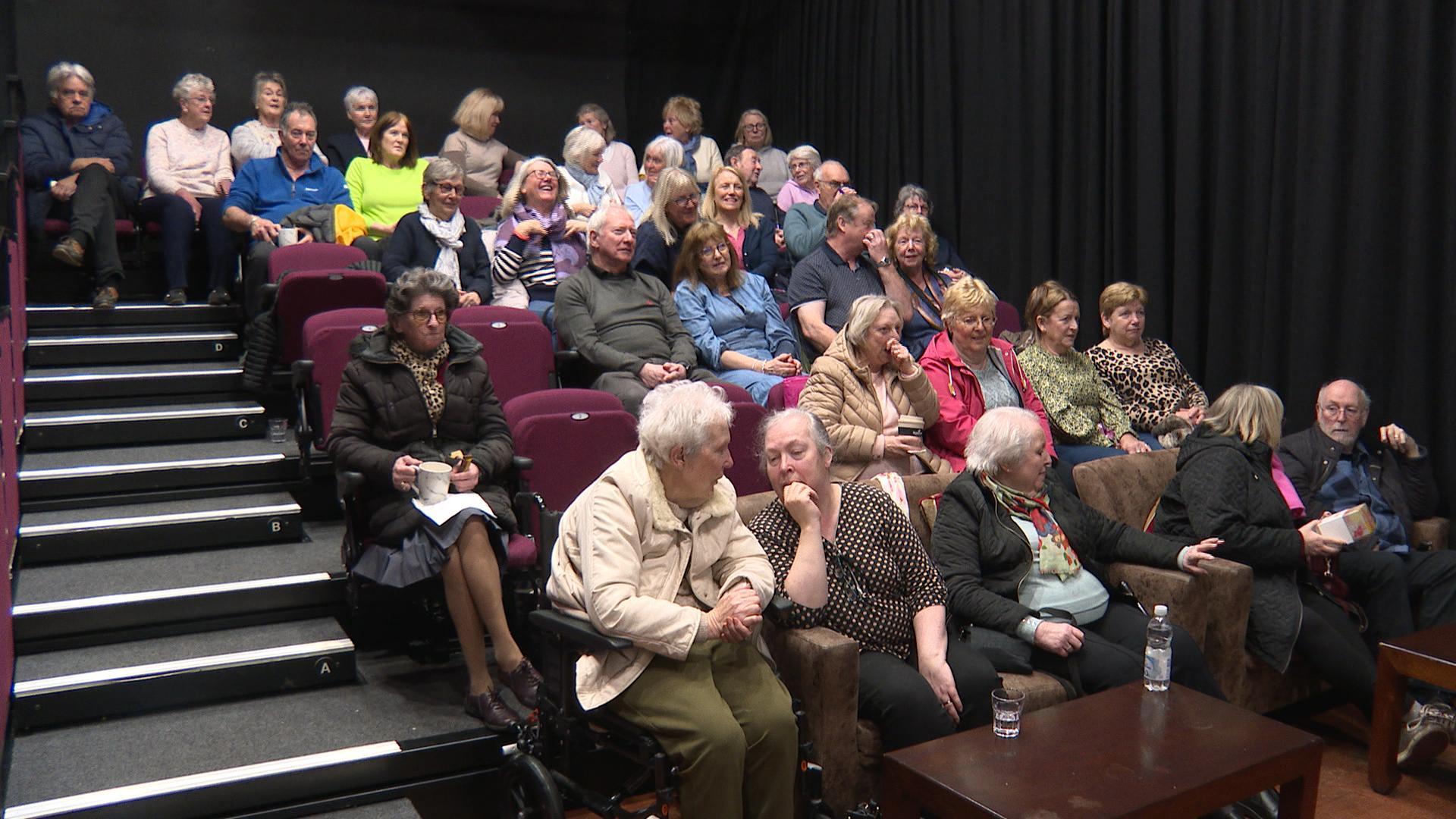 She told STV News: "It's quite difficult to get her out to places that are easily accessible, so every week we come, we watch whatever film is on, and it's quite a community now.
"These days now we can see a lot of films on Netflix or terrestrial television but the actual getting out and watching a film with people around you, it's an important social event," she added.
Elaine Calderwood is another local who comes regularly and believes the Tower Cinema is an "important facility" for the community.
"The films are wonderful, we get the latest films very, very quickly when they come on board and that is a wonderful thing for us," she explained.
The pandemic had a big impact on the venue, and while it survived thanks to the help of volunteers, it has continued to struggle since reopening in July 2022.
The largest screen had to close three months later because of high energy costs.
The team has also been unable to finish renovating one of the screens into a boutique cinema space as there isn't enough money to complete the work.
The three members of staff and volunteers have put together a plan to keep the cinema operational and they are "confident" they can stay open.
They hope to use social media, hire out the venue for parties and private events, as well as create a subscription service.
Donna Hicks, part time staff member and volunteer said: "The general population don't come out and support us as much as we would like.
"It would be absolutely brilliant to see this place full all of the time because we really need it to be.
"We have to pay for the films and a huge commission goes to the film companies and if people aren't turning up for films then we have to pay regardless.
"It's not easy to make a situation like this viable but we are absolutely trying our best to make sure that it continues."