Alleged victims of torture at the hands of the Iranian regime have called on Police Scotland to arrest the country's president if he comes to the UK for COP26.
It follows reports that President Ebrahim Raisi, who was elected in June this year, has been invited to take part in the UN climate summit in Glasgow.
Ahmad Ebrahimi, who told STV News he was a survivor of mass incarceration of political prisoners in the 1980s, called Raisi "the Butcher of Tehran".
Police Scotland said it was assessing information it had received.
Mr Ebrahimi said the Iranian president should be prevented from entering the UK but if he does then Scottish police should detain him.
"So many people were killed in cold blood, I am one of the survivors of that massacre," he told STV News.
"I want the Scottish police to arrest him and question him about what they have done in Iran."
Amnesty International said Raisi had been a member of the "death commission" which forcibly disappeared and extrajudicially executed thousands of political dissidents in prisons in secret near Tehran in 1988.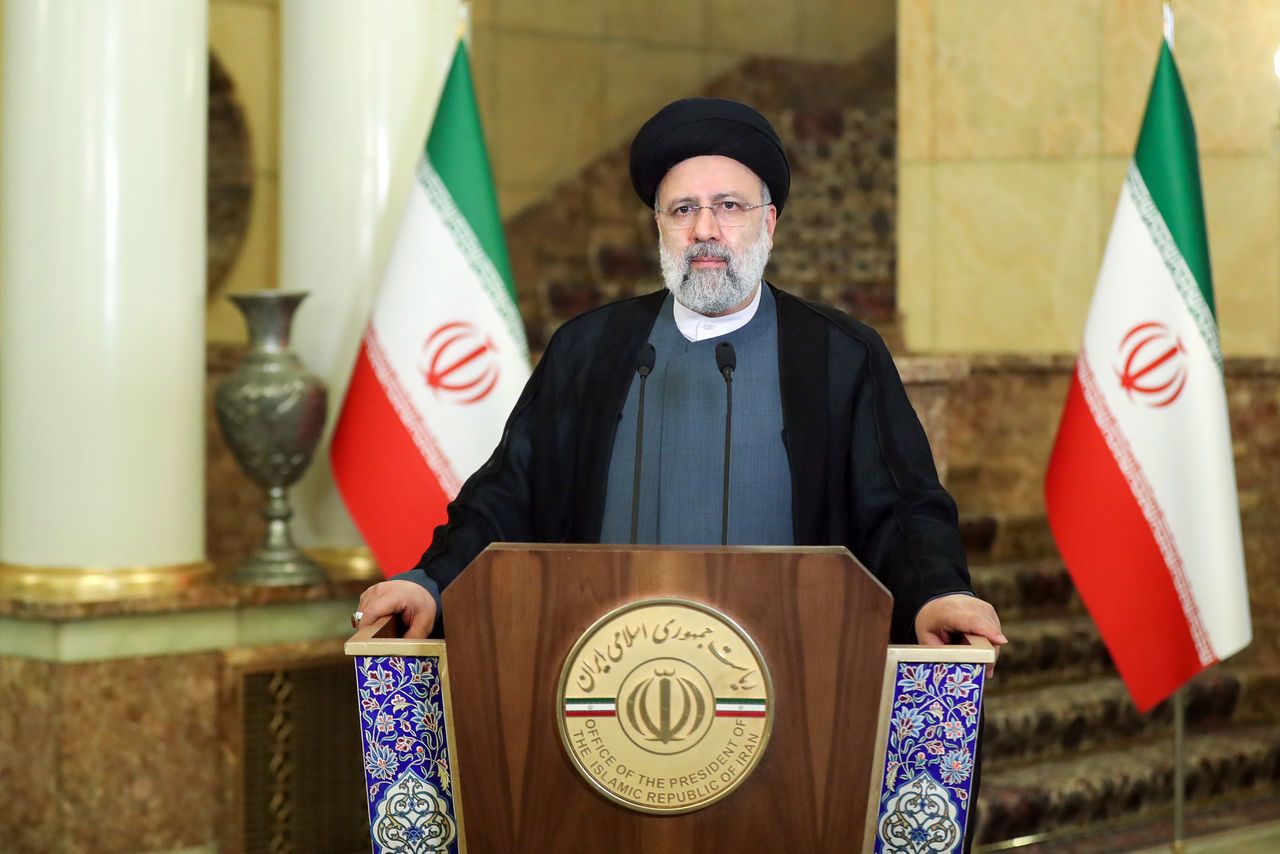 Mr Ebrahimi said more than 30,000 were executed.
The 60-year-old said he came face-to-face with Raisi when he was a member of the "death commission" and saw hundreds sent to the gallows.
His wife Farzaneh Majidi, 55, lost five members of her family while her husband was imprisoned for ten years from 1981 until 1991.
Mr Ebrahimi said he was tortured, kept awake for days at a time, prevented from sitting down and suffered regular beatings.
"I want the UK Government and Scottish Government and all free countries to stop this henchman from arriving on their soil," he said.
Human rights organisations say the fates of the victims are systematically concealed by the Iranian authorities, amounting to ongoing crimes against humanity.
The UK Office of the National Council of Resistance of Iran is holding a press conference in Glasgow on Wednesday, October 13, where Mr Ebrahimi will be joined by two other survivors to announce legal complaints against Raisi.
Tahar Boumedra, former chief of the UN Human Rights Office in Iraq, will attend along with Struan Stevenson, former MEP and chairman of European Parliament's Delegation for Relations with Iraq from 2009 to 2014.
A Police Scotland spokesperson said: "We have received information which is being assessed."
The Iranian Government has been contacted for comment.
STV News is now on WhatsApp
Get all the latest news from around the country
Follow STV News
Follow STV News on WhatsApp
Scan the QR code on your mobile device for all the latest news from around the country