A veteran with motor neurone disease has been left without treatment for 18 months after having an adverse reaction to the main drug used to slow the killer condition.
Stuart Carmichael, 40, couldn't believe Riluzole was the only treatment option available in the UK for MND.
It is not a cure, but is the only medicine approved for use by the NHS which has been shown to have a significant effect on slowing the disease's course.
Speaking to STV News, Mr Carmichael said: "It's not so hard about myself, it's more hard when you focus on your little ones.
"Not being able to grow up with their dad, that's a wee bit gut-wrenching."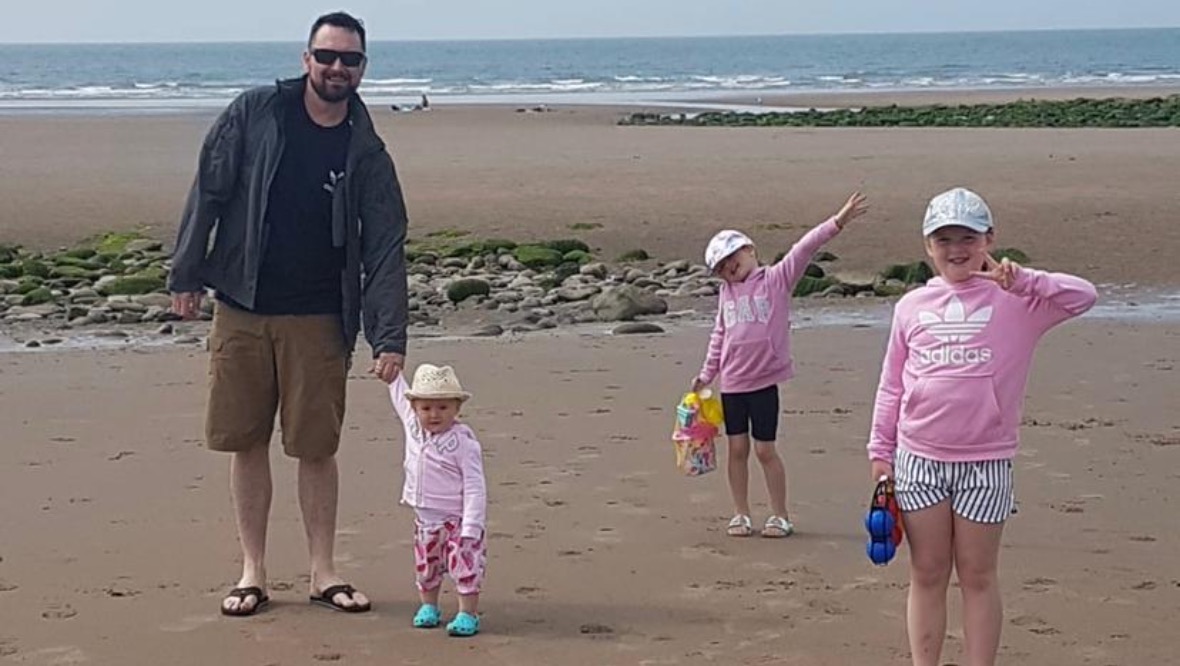 The coronavirus lockdown has had an impact on Mr Carmichael's mobility, but he refuses to stop fighting and wants his three daughters to know that.
He said it was difficult day when his eldest daughter read an article about the disease.
He said: "My daughter is nine years old and she read the newspaper.
"I could hear her saying to her mum, my wife, 'I've read the newspaper, mum', and I could hear her crying.
"That was one of my things; to protect. So I just brought her in and said, 'look, I'm alright, I'm still here, still fighting'. That's helped kick me on a wee bit."
Mr Carmichael, from Glasgow, took part in tours in Iraq and Afghanistan over his 15-year military career.
Two years ago he was referred to a neurologist after his hands began seizing, which led to the devastating diagnosis.
A study by the University of Glasgow has found veterans have a 50% increased risk of developing MND compared to civilians due to a combination of smoking, being physically active and from "probably taking a few knocks".
Mr Carmichael said: "I do think we need to highlight that because we join the army at a young age.
"We give the best years of our life to Queen and country. Then we come out and you're hit with something like this.
"When you reflect back, if you had started a family at a younger age, you would have had more time to see your family grow."
Mr Carmichael now hopes to embark on a medical trial abroad, involving pioneering stem cell treatment. A fundraiser has been set up, with more than £30,000 of the £40,000 target collected so far.
The community of Carmyle has also rallied behind Mr Carmichael with donations to help him adapt his family home.
Mr Carmichael said: "It's just giving people maybe time. Just family time. That's all I ask for, you know.
"This is my battle now, so I need to keep on going."
STV News is now on WhatsApp
Get all the latest news from around the country
Follow STV News
Follow STV News on WhatsApp
Scan the QR code on your mobile device for all the latest news from around the country