A pigeon loft threatened with destruction has been temporarily saved at the last minute.
Ronnie McCann had been given until given Friday morning to remove the dookit he built on previously "unused and unloved" land in Glasgow's Gorbals area.
But when a court officer turned up, he was greeted by jeers from more than 40 locals who shrugged off lashing rain to chant "save the doos".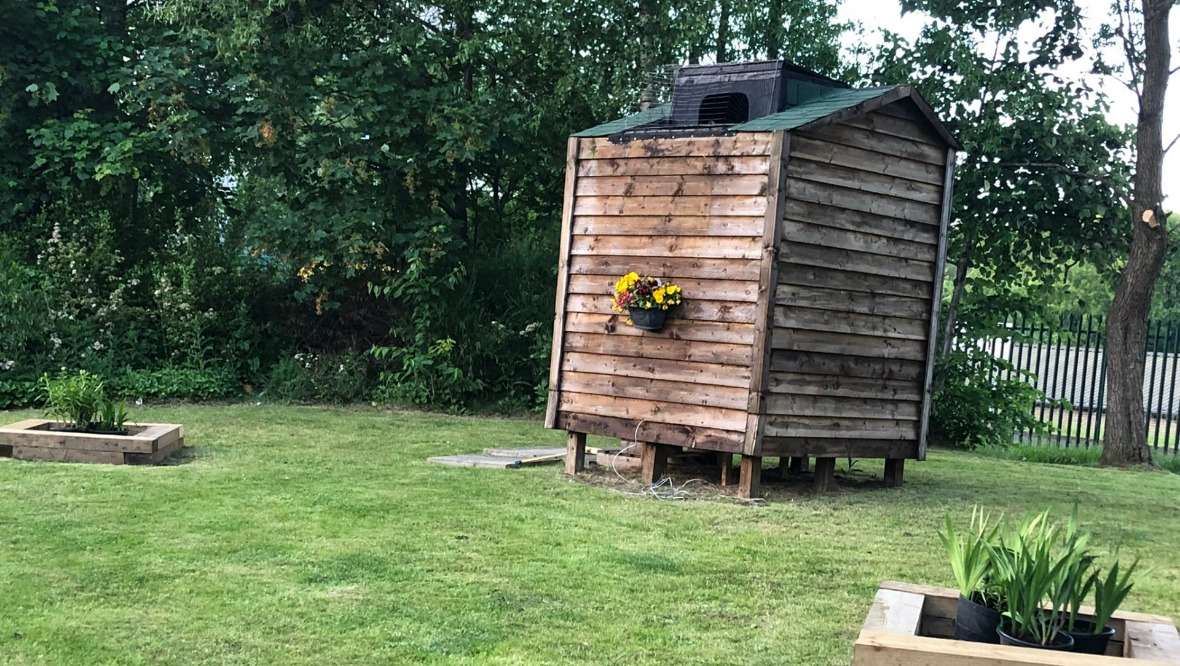 Instead of overseeing the loft's removal, however, the official pinned up a notice giving Mr McCann another six weeks to vacate the area.
Mr McCann told STV News he was "totally overwhelmed" by the support he'd received in a bid to save his birds.
He said: "I really apologise to the council for not going down the right route. There's a law in 2015 that you can adopt small spaces, derelict land, as long as you maintain and look after it, and I've done better than that.
"I'm actually quite proud of that. The council's been given £2m to keep Glasgow tidy. You don't need to spend any of that £2m, I'm making it tidy, this bit, myself with the support of the community."
Mr McCann worked with his father-in-law John Gaughan to clear the area, power-washed graffitied walls and planted flowers in a bid to create a peaceful oasis.
Meanwhile, passers-by can relax on a railway sleeper that's been refashioned into a bench.
Glasgow City Council said the structure had been installed without permission and attracted complaints, even though the community said the space was cherished.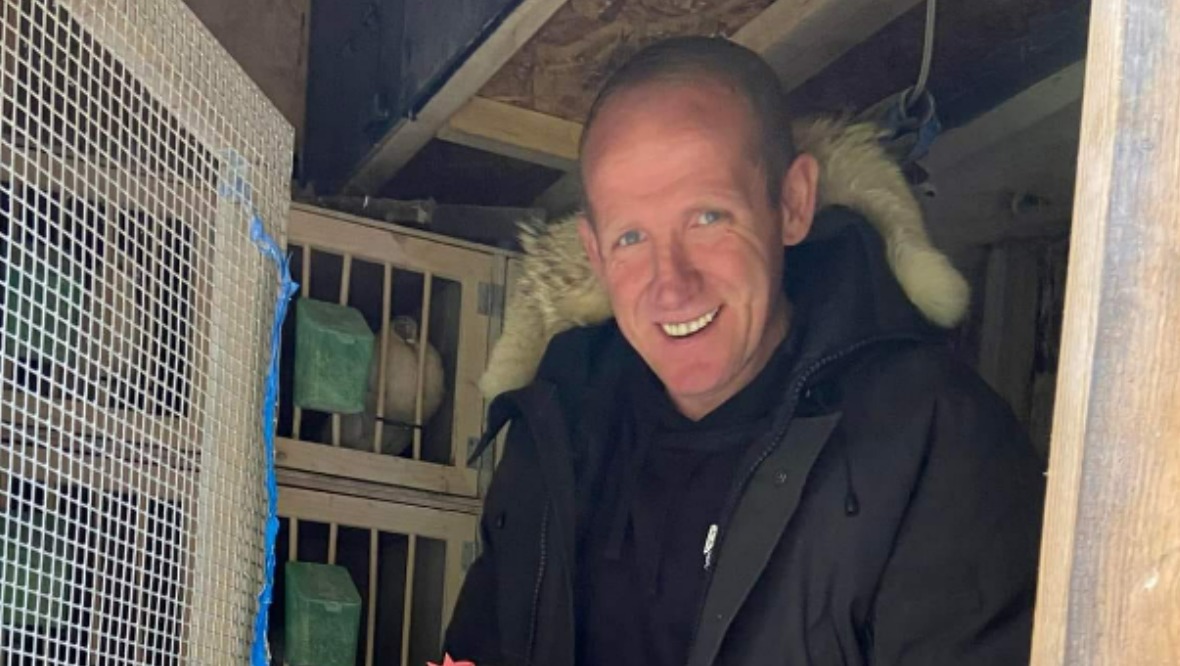 Kirsty Brown, from the South Community Recovery Network, was among those protesting at the scene on Friday.
She said: "We support people in recovery from drug addiction and this space gives them somewhere to go, helps them with their mental health and gives them something to do.
"It's a safe space for them to come to."
Labour councillor Dr Soryia Siddique said she hoped to find a solution with the local authority to save the doocot.
She said: "There is clearly a lot of feeling within the community regarding its removal, which has been raised with Glasgow City Council.
"It is important that everyone works together to find an agreeable solution inclusive of the requirements and local community's views"
A Glasgow City Council spokesman said: "It has been agreed to extend the period in which Mr McCann can vacate this site voluntarily.
"The pigeon loft was installed on council-land without permission and has attracted complaints from the local community.
"The court agreed that we were within our rights to seek the removal of the pigeon loft and we ask that Mr McCann complies with the court order without delay."