Ukrainian exchange students have told of their determination to continue with their education in Scotland despite their families being caught up in the war.
Niviena Kharlanova and Bohean Khmil have been volunteering at the Baby Box appeal in Glasgow since the conflict began.
Niviena is in her third year studying international relations and social communications.
She arrived in Scotland last September and, after completing her semester abroad, was due to fly home to Ukraine in February.
But the day before she was due to leave, Russia invaded her country and she's remained in Glasgow.
"I felt really useless and guilty during the first stage of the war because I had no chance to help my relatives, I had no idea what I should do," she said.
"Should I leave Scotland, should I go and stay with them? I was desperate to go to the country where an actual war was happening."
Niviena volunteers with the appeal as often as she can, helping to pack up donations being sent to Ukraine.
But she finds it hard to stay optimistic when she sees the images of home.
Her relatives' house in Mariupol has been destroyed. She lost contact with them for days before learning they were safe.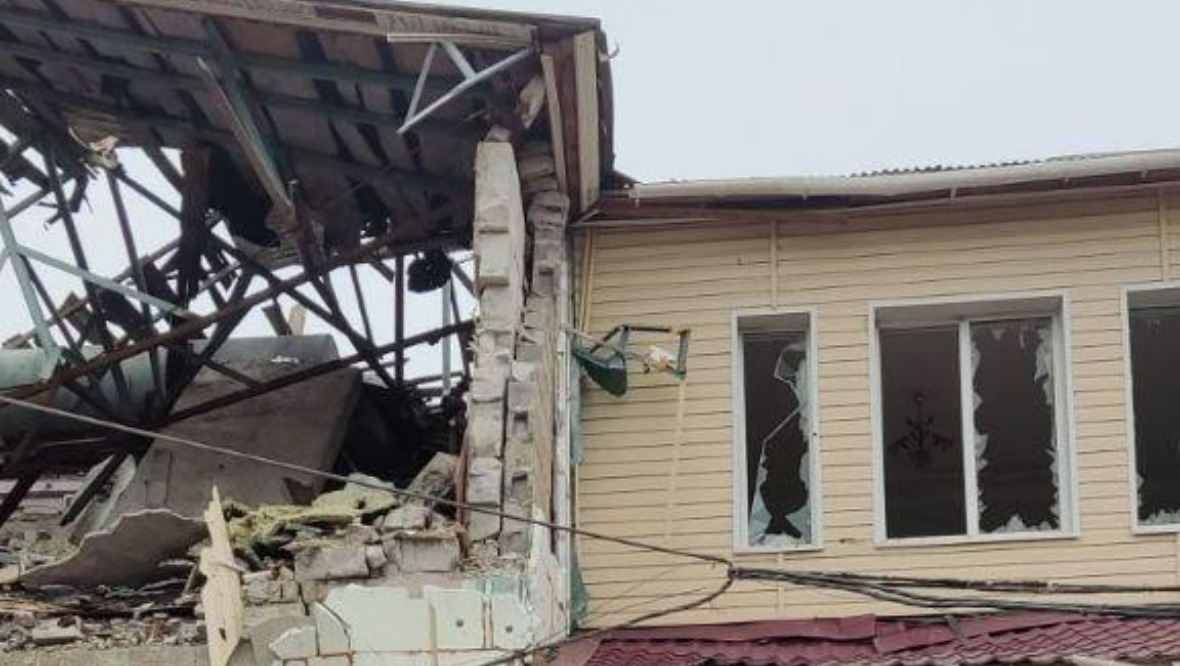 Despite dealing with the trauma of what's happening to her family, she is still determined to join her university classes online.
"We need to graduate, we need to be well educated to keep our country growing," she said.
"This is also what drives us and what gives us this sense of responsibility for the future of our nation."
Bohean Khmil travelled to Scotland in January to study political science. He's due to be here for one semester, but is expecting that will be extended.
"It's strange to think that the country I left in January is extremely different now," he said.
"It's hard to understand the whole picture being here – because here it is peaceful, everything is fine, everything feels really good.
"At the same time, I am reading the news about bombing, missiles and all of that."