Councils should not expect to deliver first-rate events when they make second-rate pay offers, a union has argued as the UCI Cycling World Championships begin.
GMB union members in Glasgow City Council parking services began two days of strikes on Thursday after rejecting a 5.5% pay increase from the Convention of Scottish Local Authorities (COSLA).
It means that those visiting the city for the championships will be faced with demonstrations from council parking staff out on strike in a row about pay.
The strike could mean parked cars block the route of road races while events at Glasgow's velodrome may be affected.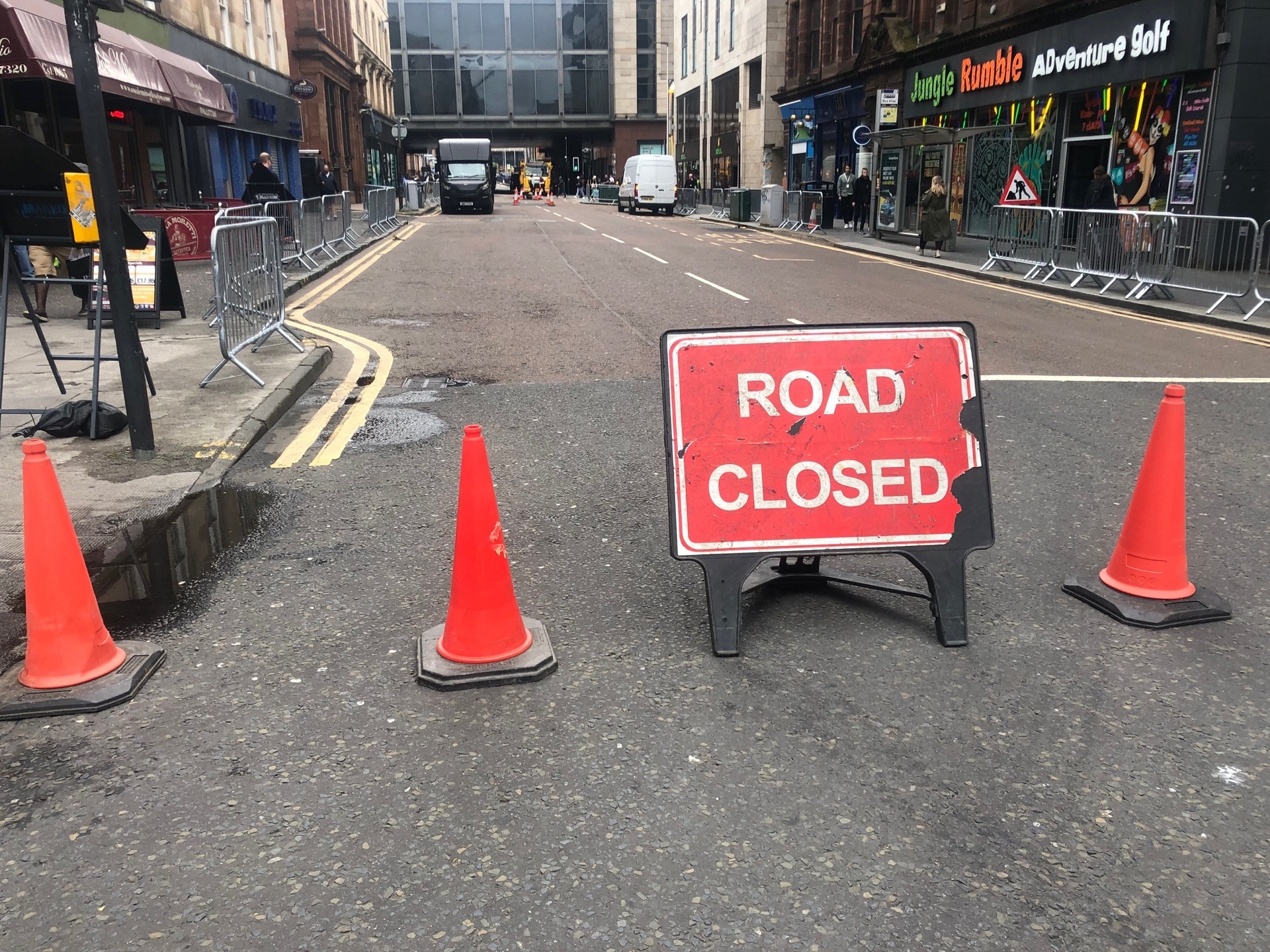 The GMB claims staff have been pushed to "breaking point", with the parking enforcement service understaffed and overstretched.
The union said morale is low and the condition of the city's roads is putting more pressure on workers.
Keir Greenaway, GMB senior organiser said: "We want the eyes of the world on the offer that we got and the fact that the council workers in Scotland will be getting a worse offer than those in England and Wales.
"But also, councils shouldn't expect to deliver first rate events when they offer second rate offers.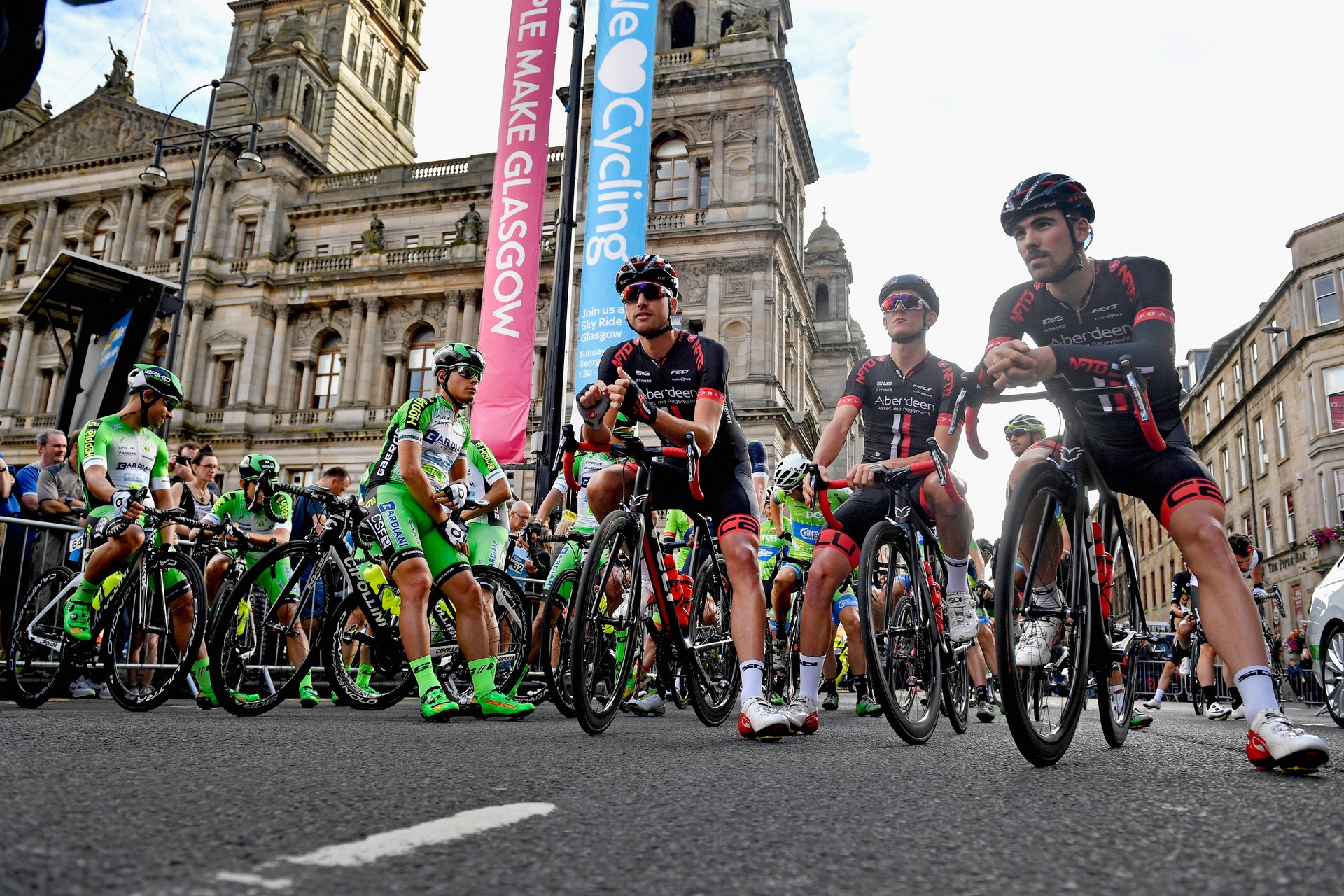 "Our members here feel overworked, overlooked and undervalued. They're working really hard to just make ends meet.
"There's cuts across every council, which means they're doing more for less and their pay is getting caught every year by all good things."
The union criticised Glasgow City Council, saying roads are in a poor condition and drivers are becoming more frustrated after repairs were ordered along race routes for the cycling championships.
Glasgow City Council refuted the union's claim that roadworks were ordered for the race route as "categorically untrue" – and said the union is "well aware" of this.
The council said the repairs may coincide with some of the race routes, and that repair budgets were doubled to £12m this year due to the especially cold winter.
A council spokesperson said: "Pay negotiations are carried out nationally, through Cosla – not individual authorities.
"However, the council's political leadership has made it clear it supports, as it did last year, a strong settlement that delivers for our staff and also public services.
"We are working with partners to manage the impact of industrial action on the UCI Cycling World Championship."
The strike by Glasgow parking staff on Thursday and Friday comes days after GMB members working in schools and early years education across ten of Scotland's local authorities voted to take strike action in the new term in support of a fair offer on pay.
A COSLA Spokesperson said: "The reality of the situation is that as employers, council leaders have made a strong offer to the workforce. A strong offer which clearly illustrates the value Councils place on their workforce, and it compares well to other sectors. It recognises the cost-of-living pressures on our workforce and critically, it seeks to protect jobs and services.
"While the offer value in year is 5.5%, the average uplift on salaries going into the next financial year is 7%. Those on the Scottish Local Government Living Wage would get 9.12% and those at higher grades, where Councils are experiencing severe recruitment challenges, would see 6.05%.