A total of 24 people have been injured after the Waverley paddle steamer crashed into a pier on the Isle of Arran.
Police were called to the incident at Brodick Pier at 5.14pm on Thursday, with HM Coastguard made aware 14 minutes later.
It has been confirmed 213 passengers and 26 crew were onboard at the time of collision, with 24 reporting injuries.
They were treated on scene, at the hospital on Arran or transported by helicopter to hospital on the mainland.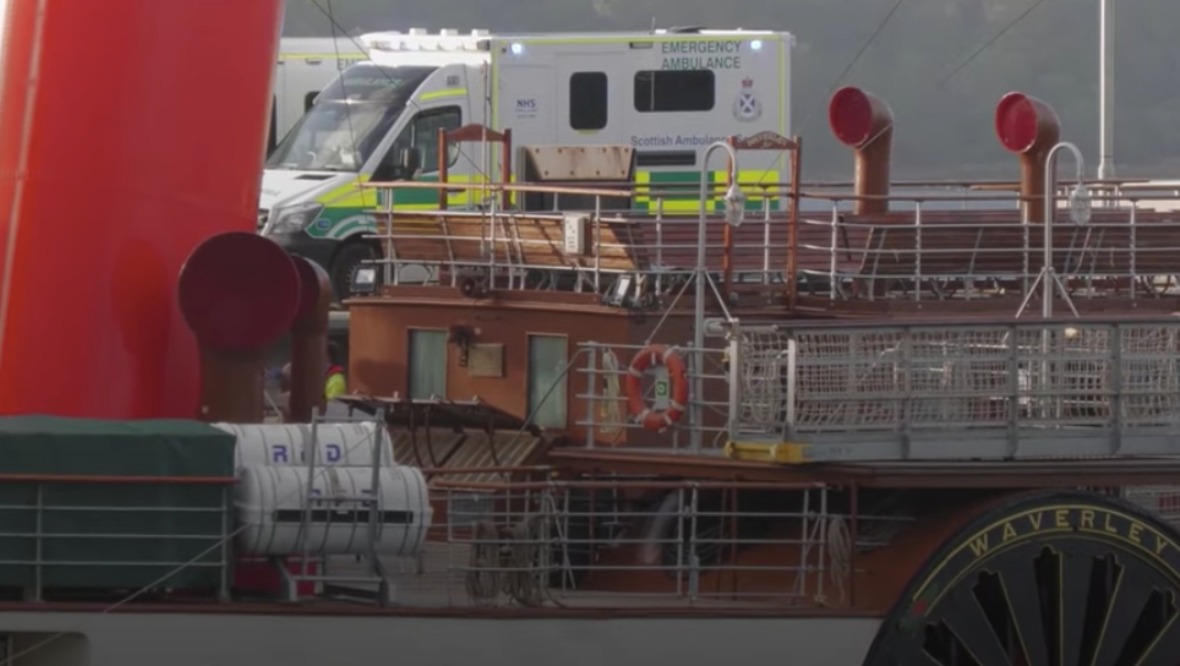 A statement from the Waverley on its website said it made "heavy contact while berthing at Brodick Pier".
The paddle steamer won't be making any further sailings this season.
An emergency ferry was commissioned for 10.30 pm to help people get home. Emergency services are no longer at the scene.
A spokeswoman for HM Coastguard said on Friday: "Along with partner agencies we worked to ensure everyone was taken safely from the vessel, and those who did not require medical treatment were taken to Ardrossan by ferry.
"All emergency services had left the scene at 4am today. The Marine Accident Investigation Branch has been informed."
James Mitchell, who was a passenger on the boat alongside his father, said as the crash happened it was clear "something serious" was going on.
He said: "Fortunately we were both sitting. My father's 99, he's got his back to the bow of the boat and we're almost right at the bow, and there's a big impact and the boat stopped very suddenly.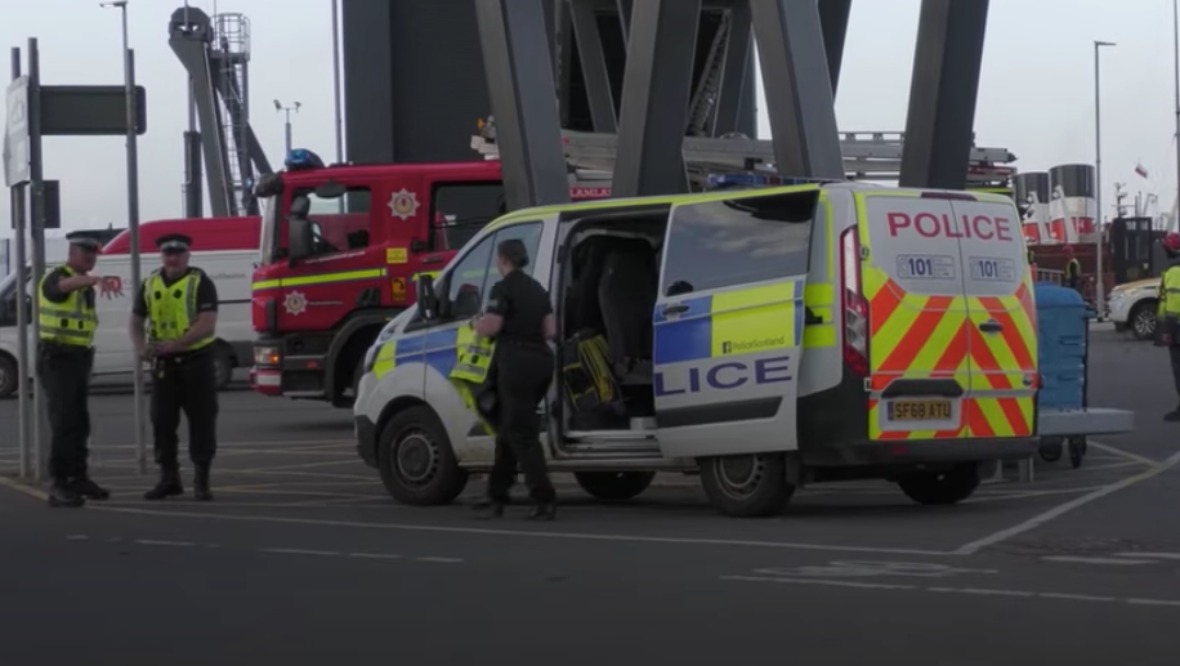 "We can see there are casualties on board with bandages and there were people obviously being treated by paramedics as we were coming off the boat. There's obviously something serious going on."
The Waverley returned to the water last month for the first time in almost two years following major repairs.
An urgent appeal for funding was launched last year after it was announced that the Waverley, built in 1946, would not sail in 2019.
In just seven months £2.3m was raised by more than 8000 members of the public and £1m from the Scottish Government.