A recovery operation has been carried out to lift a tugboat which sank in the Firth of Clyde leading to the death of two men.
The bodies of George Taft, 65, from Greenock, and Ian Catterson, 73, from Millport, were recovered from the water, 24 hours after the boat sank on February 24.
Work to lift the boat from the water began on Sunday morning. It has now been completed and the boat will be taken to Rhu.
The crane ship Lara 1 arrived in Greenock from Liverpool on Sunday morning, to recover the boat.
Police also implementing a 200m exclusion zone and drone ban around the waters.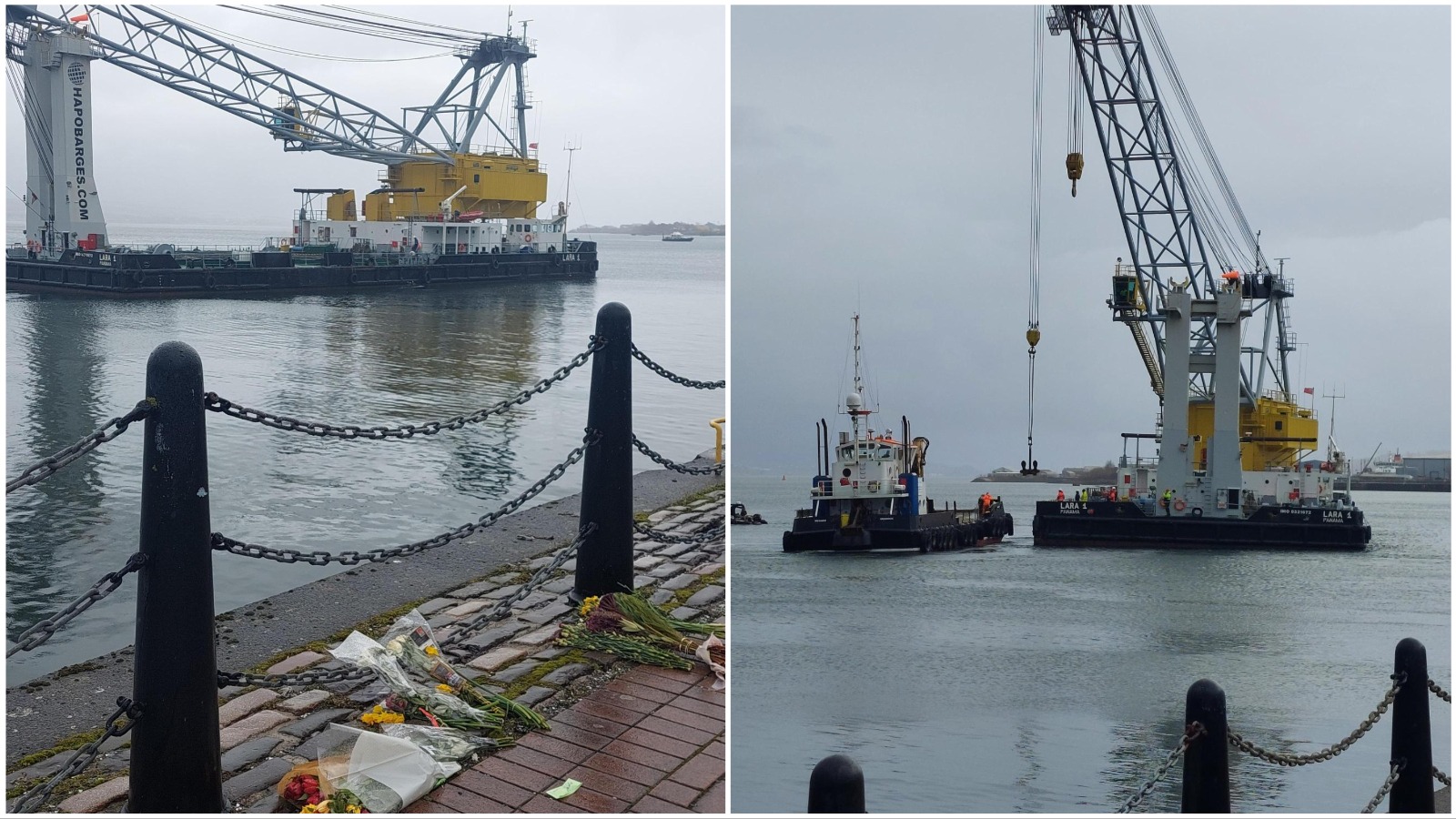 A rescue operation was carried out last month by the coastguard and RNLI along with Police Scotland after the boat went under water at the Custom House Quay.
The boat overturned while escorting the Hebridean Princes into dock.
As the boat was lifted from the water, flowers were laid in honour of Mr Taft and Mr Catterson.
Many tributes were paid to the pair including from Inverclyde Council provost Drew McKenzie who said: "Our thoughts, prayers and condolences go to the friends and families of Mr Taft and Mr Catterson.
"Our thanks also must go to the rescue services faced with the most challenging of tasks.
"They are to be commended for their skill, their professionalism and most particularly the dignity in which they carry out their work."
He also said: "It is a sad fact of life that all sea-going and riverside communities shall from time to time be reminded of how cruel the sea can be – and when tragedy does come the blow is never lessened.
"We are made very aware of how brittle the threads of life really are."
Police Scotland are investigating the circumstances of the incident with the assistance of the Maritime and Coastguard Agency and the Crown Office and Procurator Fiscal Service.
The Marine Accident Investigation Branch is carrying out its own inquiries.