A pickup truck was pulled over by police while towing a digger when they spotted it driving with a smashed windscreen.
The vehicle was stopped by Lanarkshire road police in Motherwell on Monday.
One of the tyres was so worn its cord was exposed, the driver had the incorrect licence category and the digger was secured with an insufficient number of straps.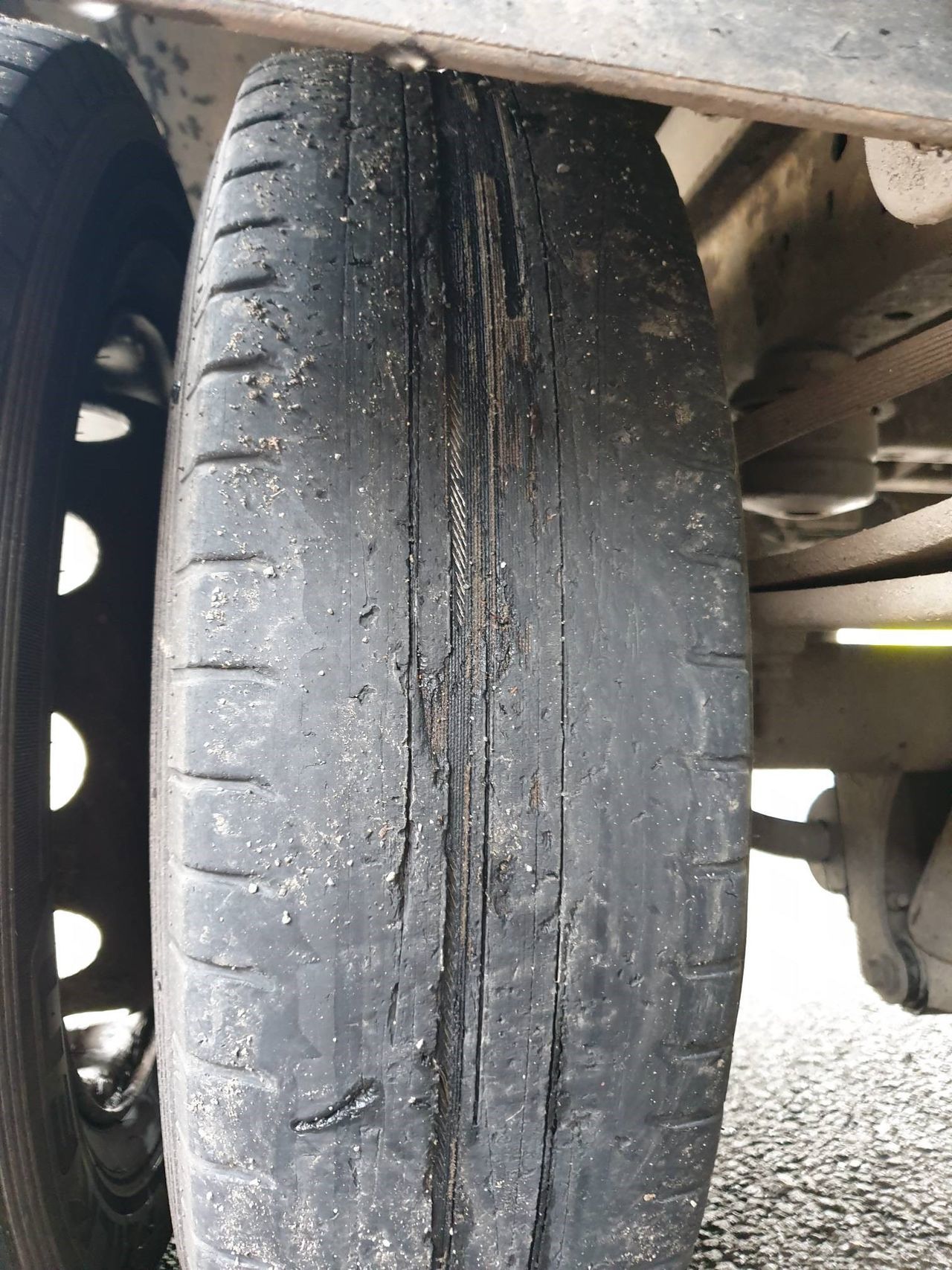 Police said the driver was reported and the vehicle was prohibited.