A hotel on the Argyll coast has had a unique look into its past after a menu from 1967 priced in shillings and pence resurfaced during refurbishment.
Loch Melfort Hotel near Oban closes at this time of year for a brief period for decorating and refurbishment ahead of reopening in early February.
Amid a clear out of a cupboard, reception manager Alison Waterford uncovered the menu, dated Sunday June 11, 1967 underneath a piece of carpet.
Hotel owner Calum Ross says it is "probably one of the first menus that the hotel offered", as it dates back to the year the hotel first opened its doors.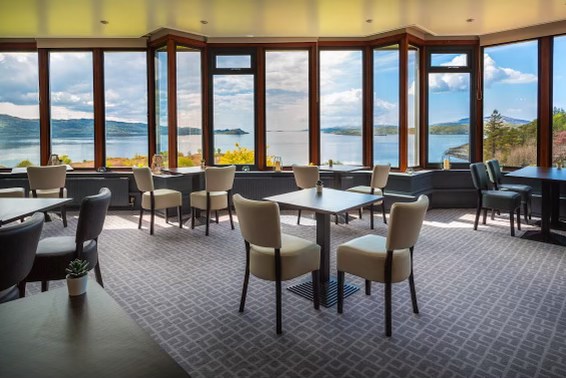 The menu, priced in pence and shillings, offers diners a choice of a starter of fresh grapefruit or mushroom soup, costing one shilling and sixpence, which equates to around £1.32 today.
Diners could then chose a main course of roast lamb, for 14 shillings, or steak and kidney pie for 13 shillings, both served with a side of roast and pureed potatoes, Brussels sprouts and braised celery – equating to around £12.33 and £11.45 in 2023.
Should diners in 1967 have chosen dessert, there was a choice of lemon meringue pie, ice cream, or cheese and biscuits priced between two shillings and sixpence and three shillings and sixpence.
"We had an old registration book left as well and the first entry from that was from 1967," said Calum, who purchased the hotel along with his wife in 2008.
"Owners at the time, Colin and Jane Tindall, created and launched the hotel and turned it from an estate mansion house. They owned and operated it for 25 years between 1967 and 1992."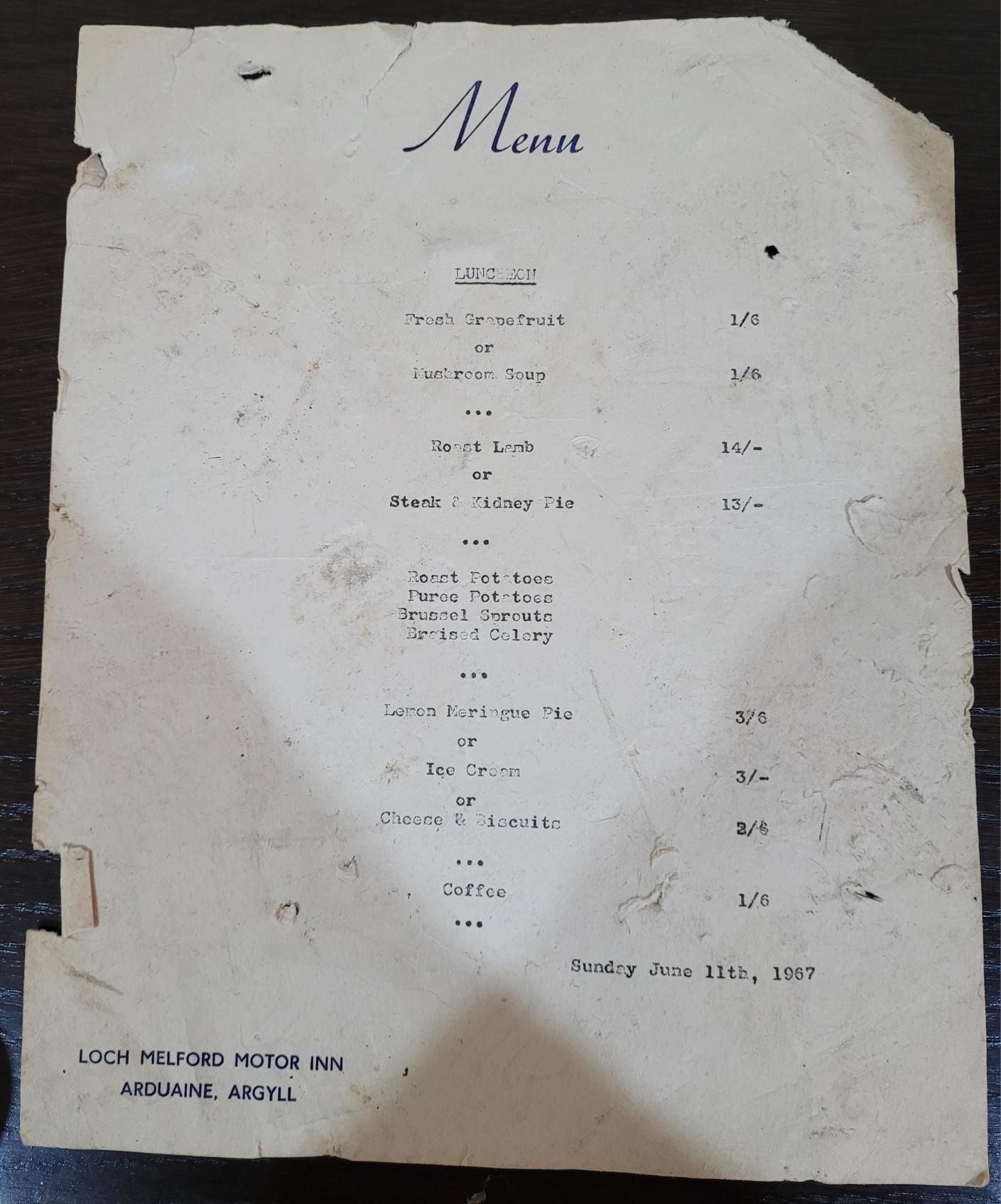 Speaking about the differences in the menu over the the last 56 years, Calum said: "In the menu now we've got four or five times the number of dishes, and if you look at the old menu there is nothing from local producers at all, whereas our current menu is seafood and local produce based.
"It is very different to our current menu now, the simplicity of it is quite stunning."
After uncovering the find, there are plans to preserve the piece of history by framing the menu and hanging it up in view of guests, allowing hotel visitors and locals to learn more about the story of the business.