Thousands of salmon have been killed in a mass mortality event at a fish farm off the west coast of Kintyre.
The Scottish Salmon Company farm off the shore of the Isle of Gigha has suffered a major loss of life after a "sudden and unforeseeable bloom of micro-jellyfish".
Jellyfish can sting fish leading to gill and skin injuries and eventually killing them.
Residents of Tayinloan, which sits on the coast of the Kintyre peninsula in Argyll and Bute opposite Gigha, said their village was "stinking" with lorries "spilling rotten fish fluid as they come up the hill".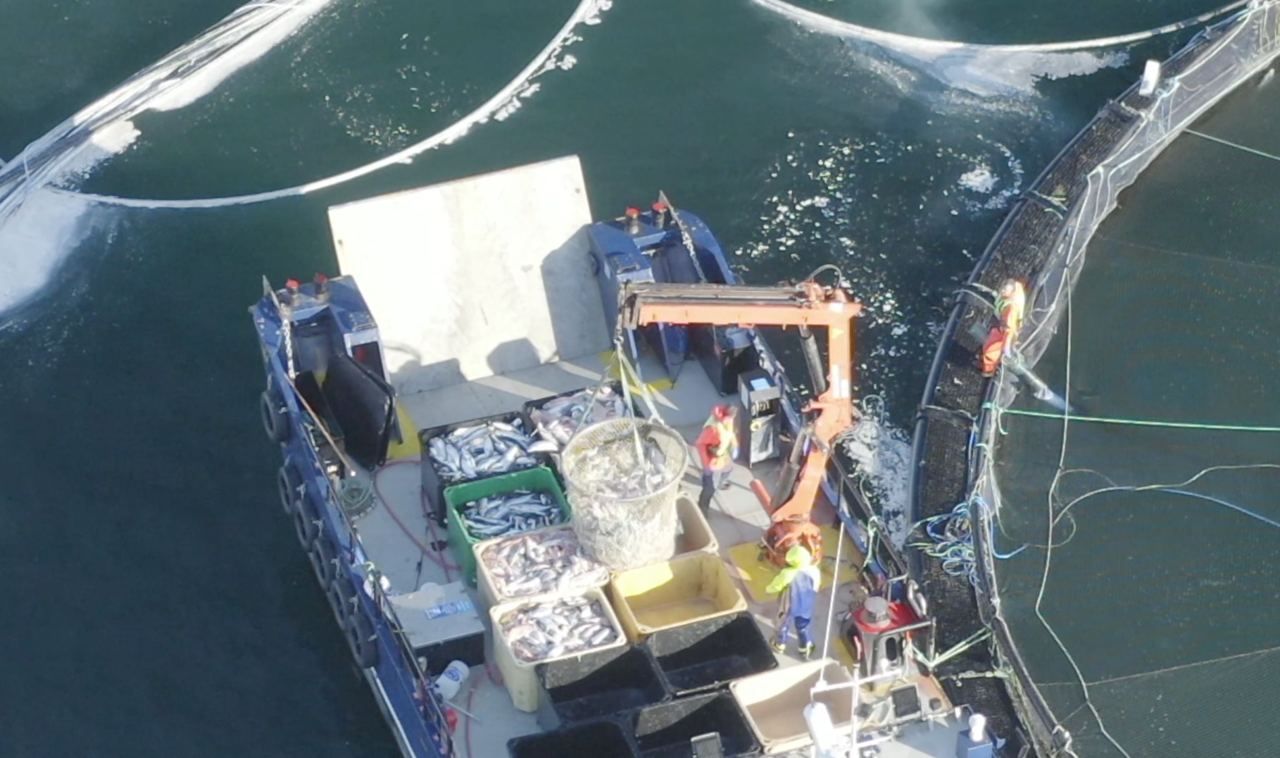 The Scottish Environment Protection Agency is investigating, while the Scottish Government said the Fish Health Inspectorate had inspected the fish farm.
A spokesperson for the Animal and Plant Health Agency said it does not comment on ongoing investigations.
The Scottish Salmon Company operates two sites in the Sound of Gigha, East Tarbet Bay and Druimyeon Bay.
The latter has received five "unsatisfactory" classifications in seabed surveys by the Scottish Environmental Protection Agency.
Results for 2020 have yet to be evaluated.
East Tarbet Bay received "unsatisfactory" and a "borderline" reports in 2006 and 2007, but has had "satisfactory" classifications since then, apart from in the latest survey in 2019 which is still to be evaluated.
Images of dead salmon being removed from the farm nets were and then inside open-topped trailers were captured by Corin Smith, founder of Inside Scottish Salmon Feedlots.
He said: "Hundreds of thousands of dead and rotting fish, many more suffering a long lingering death, and tonnes of rotting fish dispersed into the sea.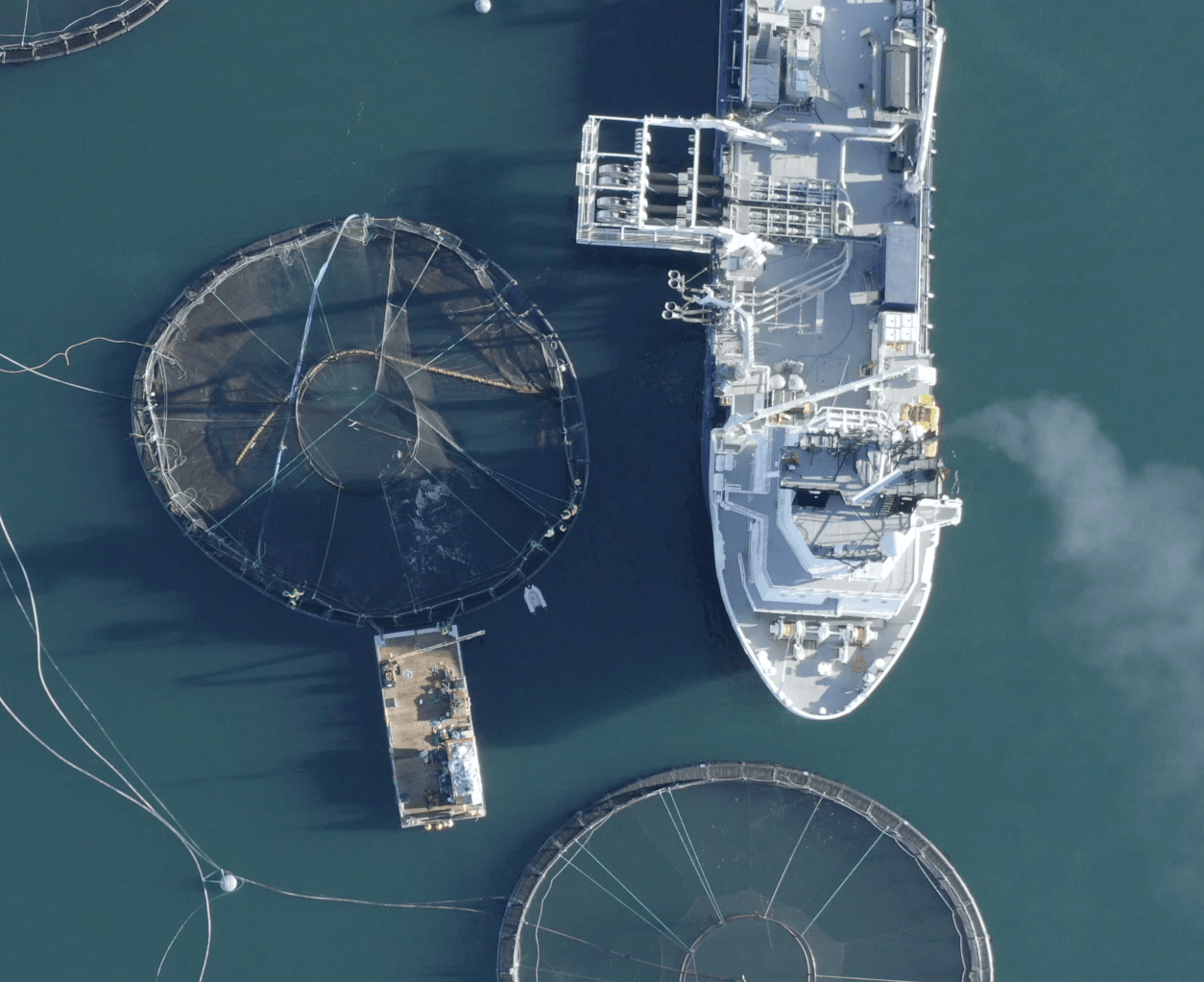 "As usual the Scottish Government seems to be the last to know and powerless to do anything about this company's appalling environmental and welfare record."
The Scottish Salmon Company said the fish were disposed of in accordance with regulations.
A Scottish Government spokesperson said: "The Scottish Government takes fish welfare and health very seriously.
"We recently refreshed the focus of our 10-year Farmed Fish Health Framework to concentrate on areas that make a direct difference to farmed fish health and welfare including analysis of causes of mortality and the development of treatments, which will help us to better understand and prepare for these environmental events. "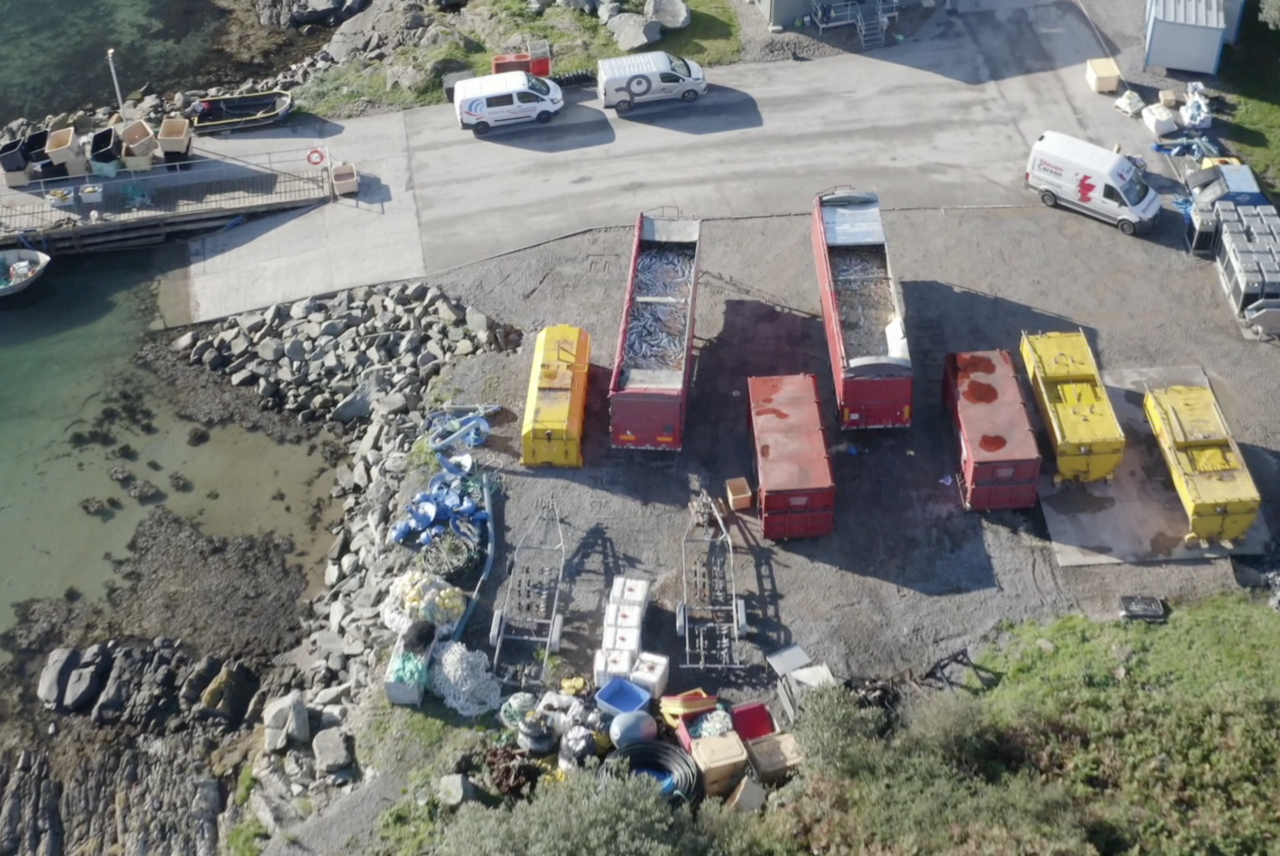 A spokesperson for The Scottish Salmon Company said the health and welfare of fish was fundamental to responsible salmon farming.
"However, as with any farmer, operating in the natural environment brings unique biological challenges such as the sudden and unforeseeable bloom of micro-jellyfish which occurred recently at our Gigha site," she said.
"Unfortunately, this has caused fish mortalities which we are disposing of in line with regulations and reporting as standard practice in the industry."