A series of portraits of Falklands veterans has been released to tell their stories as Scotland marks the 40th anniversary of the end of the conflict.
Award-winning Glasgow photographer Wattie Cheung worked with leading military charities Poppyscotland and Legion Scotland to commemorate the bravery and sacrifice of our Armed Forces in the 1982 war.
The work has been released ahead of a national remembrance parade and service in the centre of Edinburgh on Saturday.
David Cruickshanks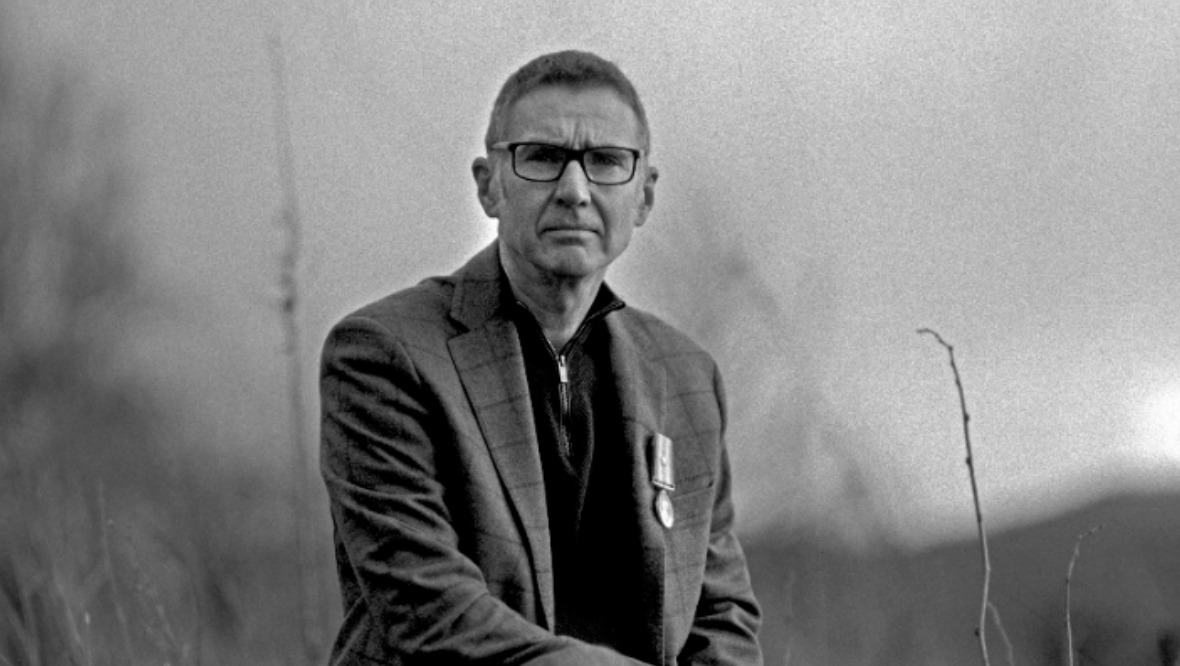 David Cruickshanks, 57, a former marine engineering Mechanic from Glenrothes, Fife, was the youngest Scot to serve in the Falklands at the age of just 17.
Shortly after signing up with the Royal Navy, he was asked to join HMS Fearless at the last minute after another crew member fell ill.
After arriving in the Falklands, David's first tasks included sailing round San Carlos Bay in a small boat dropping charges into the water to deter Argentinian frogmen.
He remembers transporting troops ashore and seeing the sky light up during the Battle of Goose Green. After the ceasefire they received a heroes' welcome in Port Stanley, but had a close call after accidentally walking through a minefield.
HMS Fearless lost six crew members during the conflict, and David says he will never forget them.
He went on to become a press photographer and stand-up comedian, and now helps other veterans as a peer support worker. He now lives in Strathmiglo, Fife, and has recently published a book, Stayin Alive: How PTSD (Nearly) Stole My Life.
Graham Hopewell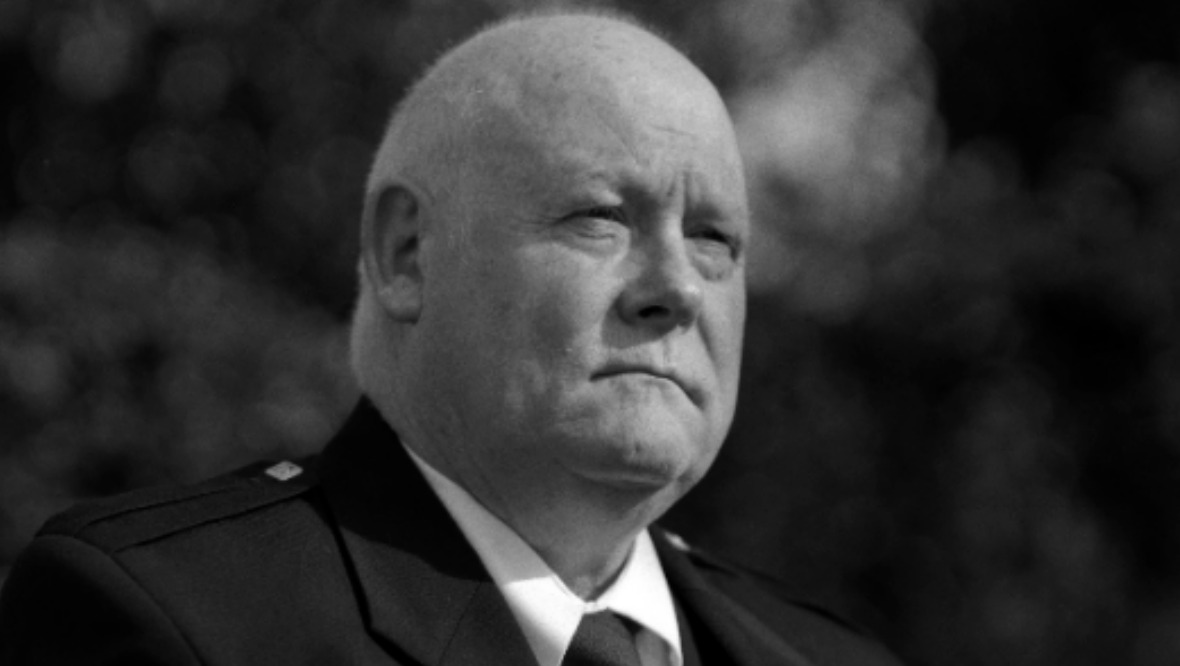 Graham Hopewell, 59, originally from Glasgow, was inspired to join the Scots Guards as a teenager drummer after seeing their band play for the Queen's Silver Jubilee.
He was sent to the Falklands as part of 5 Infantry Brigade aboard the QE2 and remembers bitterly cold conditions and barren landscapes reminiscent of the Scottish Highlands.
Shortly after arriving at Bluff Cove on June 8, Graham witnessed the Argentinian air attacks which killed 50 Welsh Guards, including several friends.
During the Battle of Mount Tumbledown on June 13, he was "in the thick of it" assigned to protecting commanding officers. Pinned down under sniper fire for most of the following day, he did not learn of the ceasefire until mid-afternoon.
Graham stayed in the Scots Guards for nearly 24 years, moving to the Transport Platoon, and being promoted to a Corporal. He now lives in Ayrshire with his wife and works as an undertaker.
Graham Walker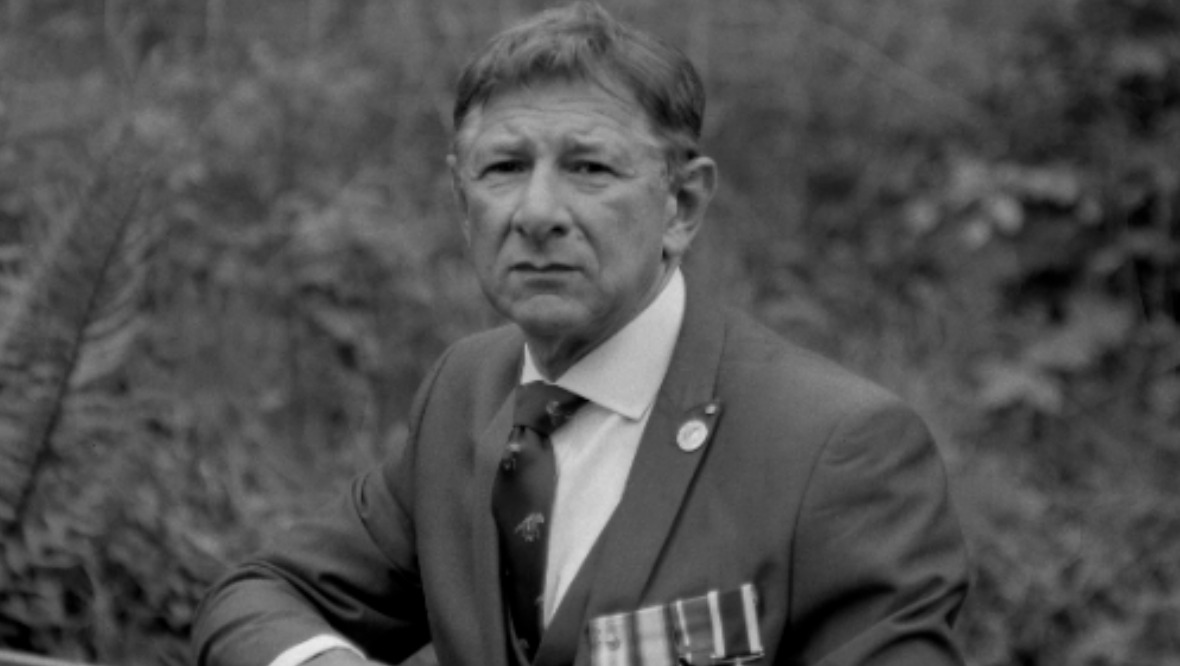 Graham Walker, 61, served as a Leading Seaman (Radar) on board HMS Yarmouth during the Falklands conflict.
He joined the Royal Navy as a 15-year-old school leaver as he wanted to "see the world" and was looking forward to deployment in the Far East and Australia when their ship was ordered to turn around and head for the South Atlantic in April 1982.
Aboard the "Crazy Y", Graham remembers freezing conditions and the constant threat of air attack, as well as "pummelling" Argentinian forces and going to the aid of ships in distress.
He served in the Navy until 2000, going on to become a lecturer in business at Carnegie College (now Fife College). Graham is now retired and lives on a smallholding in Burntisland, Fife, with his wife Marion.
Willie Urban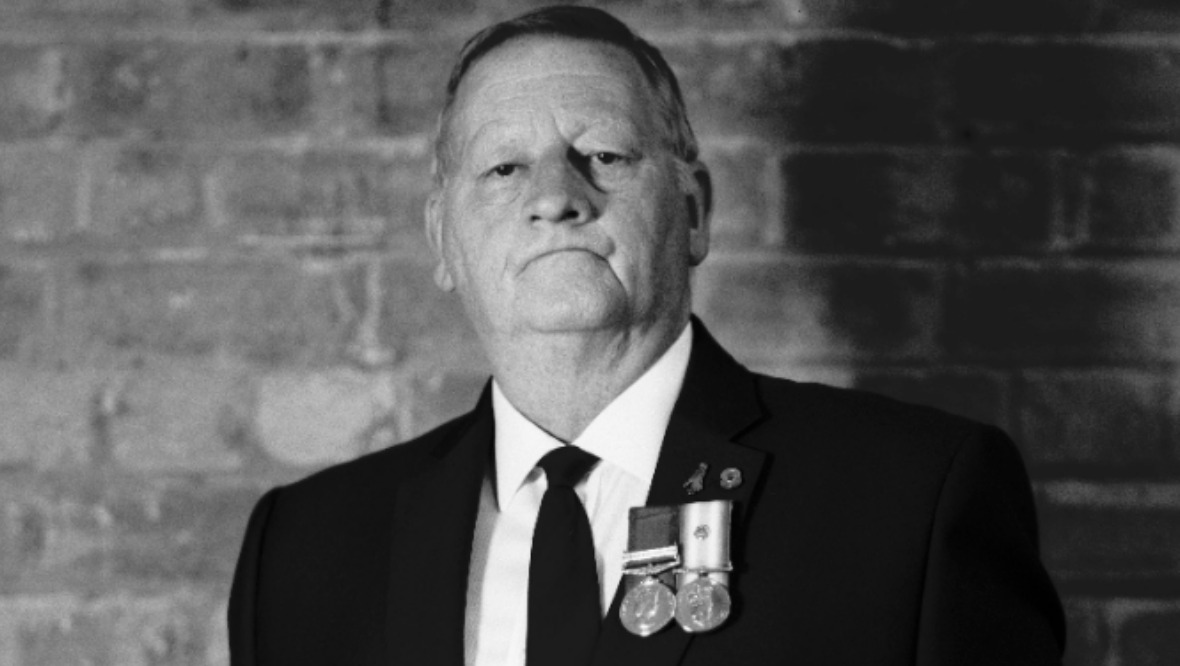 Drum Major Willie Urban, 65, from Newtongrange, Midlothian, joined the Scots Guards when he left school as he "didn't want to go in the pits" like his father. As part of the 2nd Battalion, he was sent to the Falklands aboard the QE2 in May 1982.
On June 8, he was stationed in Bluff Cove when the Argentinian air force bombed ships anchored close by, killing around 50 members of the Welsh Guards.
Willie and his comrades fired at the planes as they flew overhead, bringing several down. They then continued on to Mount Tumbledown as part of the defence platoon.
Willie served for 22 years, including as a drum instructor at Guards Depot, Surrey. He returned to live in Newtongrange with his wife, and now works in Lady Haig's Poppy Factory in Edinburgh.
Mark Beverstock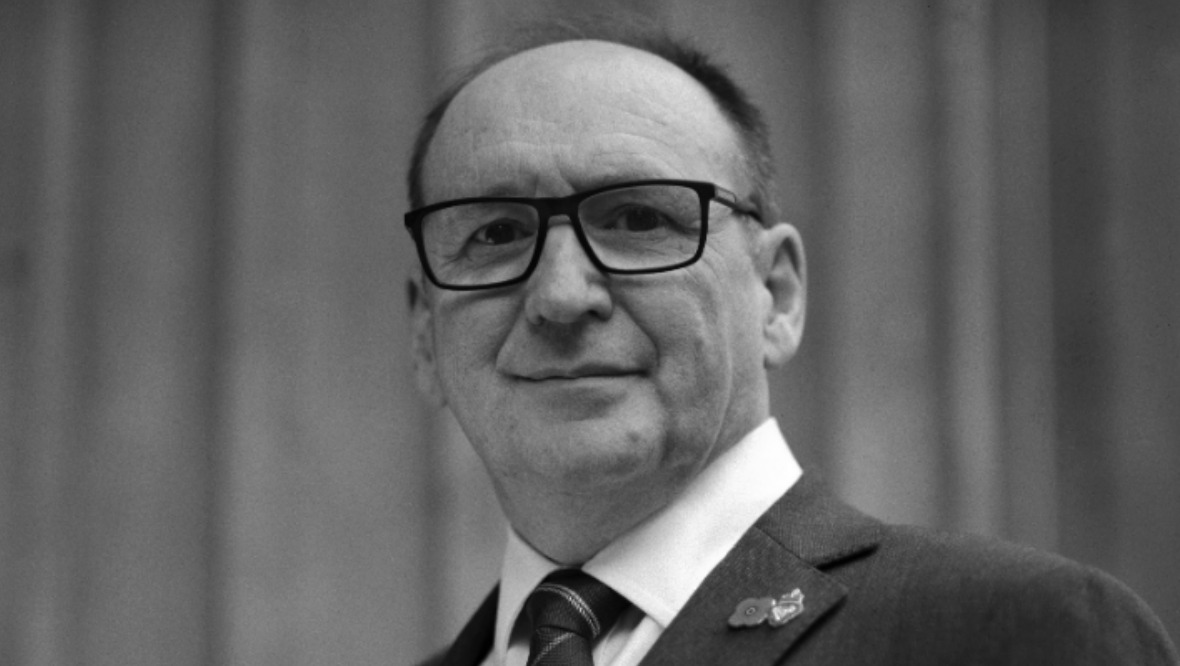 Rear Admiral Mark Beverstock, 58, joined the Royal Navy as a school leaver as it was a chance to get paid to go to university and study engineering.
As one of two trainee officers aboard HMS Ambuscade, Mark had to quickly learn on the job, "mucking in" and helping where required. The crew joined the British task force, protecting "high value assets" and escorting ships into San Carlos Bay, nicknamed "Bomb Alley".
He remembers frequent Argentinian air attacks, with Exocets (missiles) flying overhead, and going in to provide assistance after SS Atlantic Conveyer was badly damaged. As British troops advanced towards Port Stanley, they provided naval gunfire support to the troops on the shore.
Mark went on to join the Royal Navy Submarine Service, serving 37 years and being promoted to Rear Admiral.
He now lives in Kilmacolm, near Glasgow, with his wife Morag, and leads the Naval Ships Delivery Group as part of the civil service. He is also President of Poppyscotland and Legion Scotland.
Words provided by Poppyscotland. 'Now' images by Wattie Cheung.
STV News is now on WhatsApp
Get all the latest news from around the country
Follow STV News
Follow STV News on WhatsApp
Scan the QR code on your mobile device for all the latest news from around the country