The Wombles have helped volunteers tidy up a Glasgow park as part of a litter-picking project.
On Sunday, Orinoco, Alderney and Great Uncle Bulgaria joined volunteers at Finnieston's Holdsworth Park to tidy up the area as part of the Let's Clean Up Glasgow campaign. 
Let's Clean Up Glasgow aims to tackle the core causes of littering in the city, organising weekly and monthly litter-picking sessions and street cleans.
The Wombles, who have been championing environmental action for more than 50 years, have visited Glasgow during COP26 as official supporters of the UK governments #OneStepGreener campaign.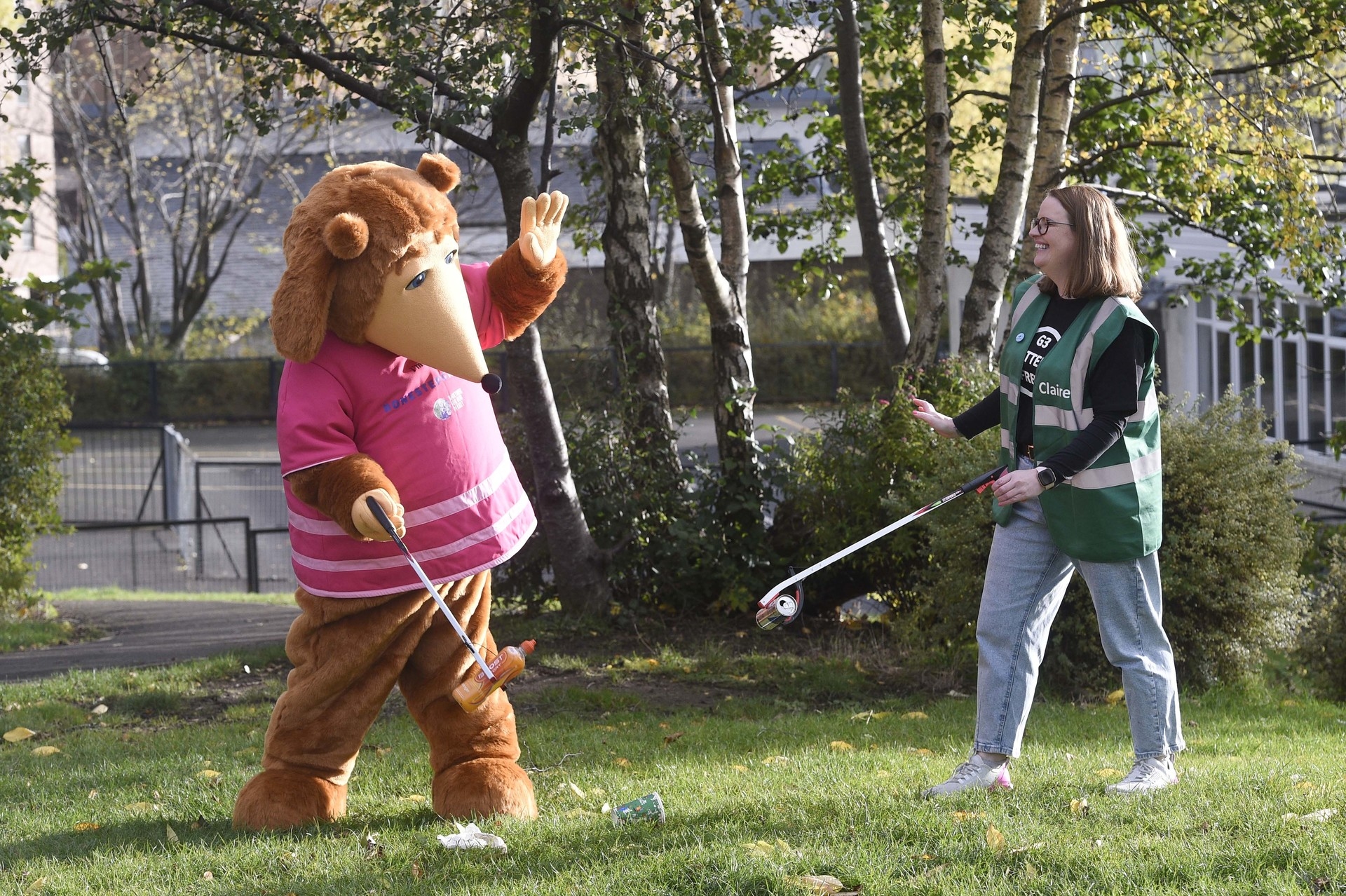 During their time in Glasgow, they've been urging people in the COP26 Green Zone to do their bit for the environment by upcycling and reusing items, travelling smarter, reducing meat consumption, planting more trees and supporting local wildlife.
Speaking on behalf of The Wombles, Orinoco said: "It felt like we were back home in Wimbledon Common! We had a brilliant time helping the amazing volunteers of Let's Clean Up Glasgow keep their local green space and playpark free of any litter.
"The work Let's Clean Up Glasgow carry out is crucial in spreading the message of positive environmentalism, and shows if we work together, we can all make a huge difference and take Scotland (along with the rest of the UK) one step closer to becoming a greener and more sustainable place to live."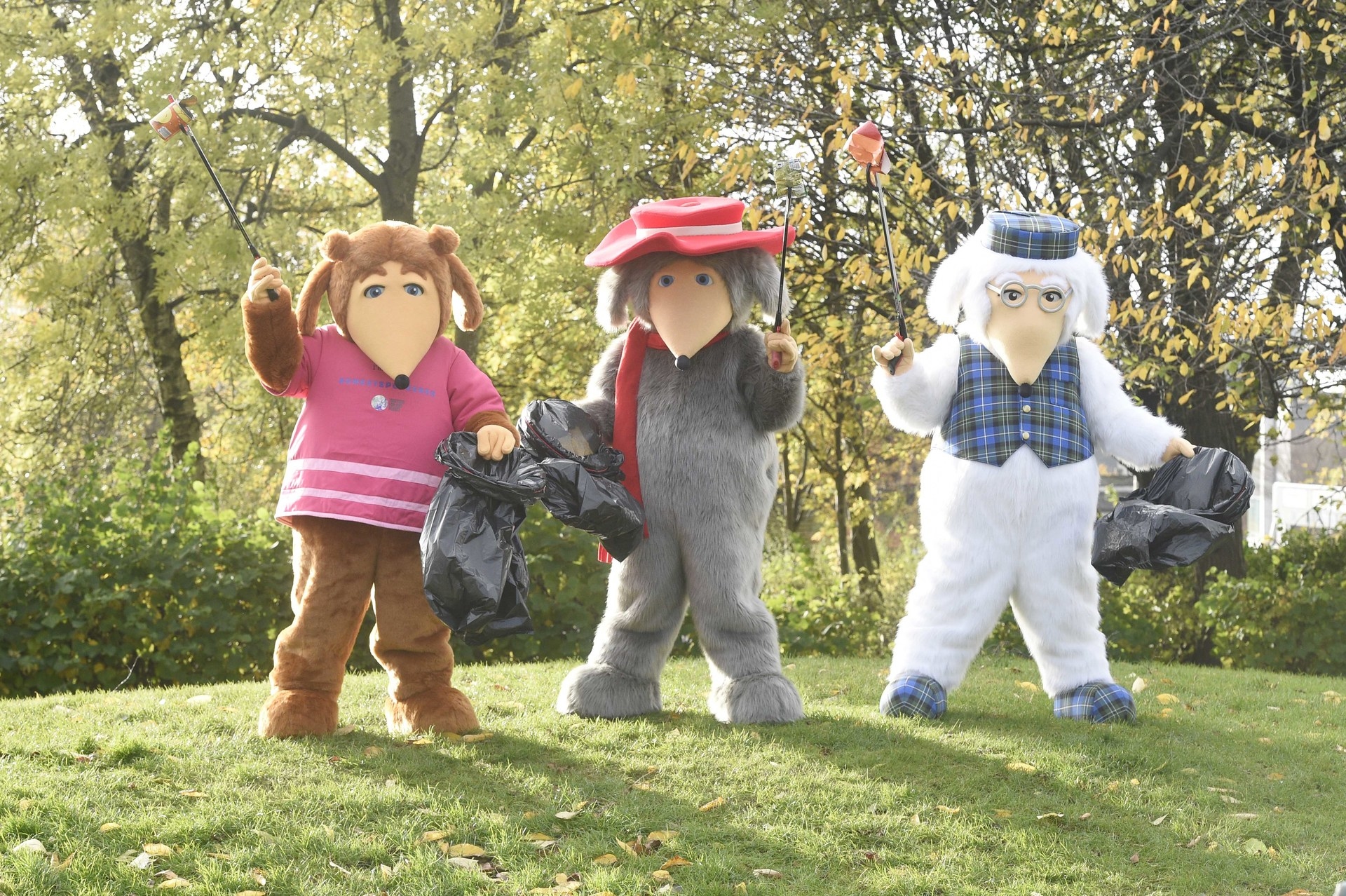 Janine Neil of Let's Clean Up Glasgow, added: "Our team thoroughly enjoyed meeting and working alongside The Wombles to keep our local community litter free. 
"The Wombles play a pivotal role in championing environmental action and we look forward to partnering again with Orinoco, Alderney and Great Uncle Bulgaria in the near distant future."