A squalid drug den in Glasgow city centre connected all 11 of those accused in the largest prosecution of a child abuse ring in Scotland.
Just minutes away from the bars, shops and restaurants of Buchanan Street, a group of people whose lives revolved around heroin and crack cocaine were committing crimes of the utmost depravity against children under the age of 13.
Iain Owens, 45, Elaine Lannery, 39, Lesley Williams, 41, Paul Brannan, 41, Barry Watson, 47, Scott Forbes, 50 and John Clark, 46, were found guilty at the High Court in Glasgow of rape and sexual assault on Tuesday.
An eighth accused, Marianne Gallagher, was found guilty of assault.
STV News has spoken to several people about what they witnessed in the months before arrests were made in the case.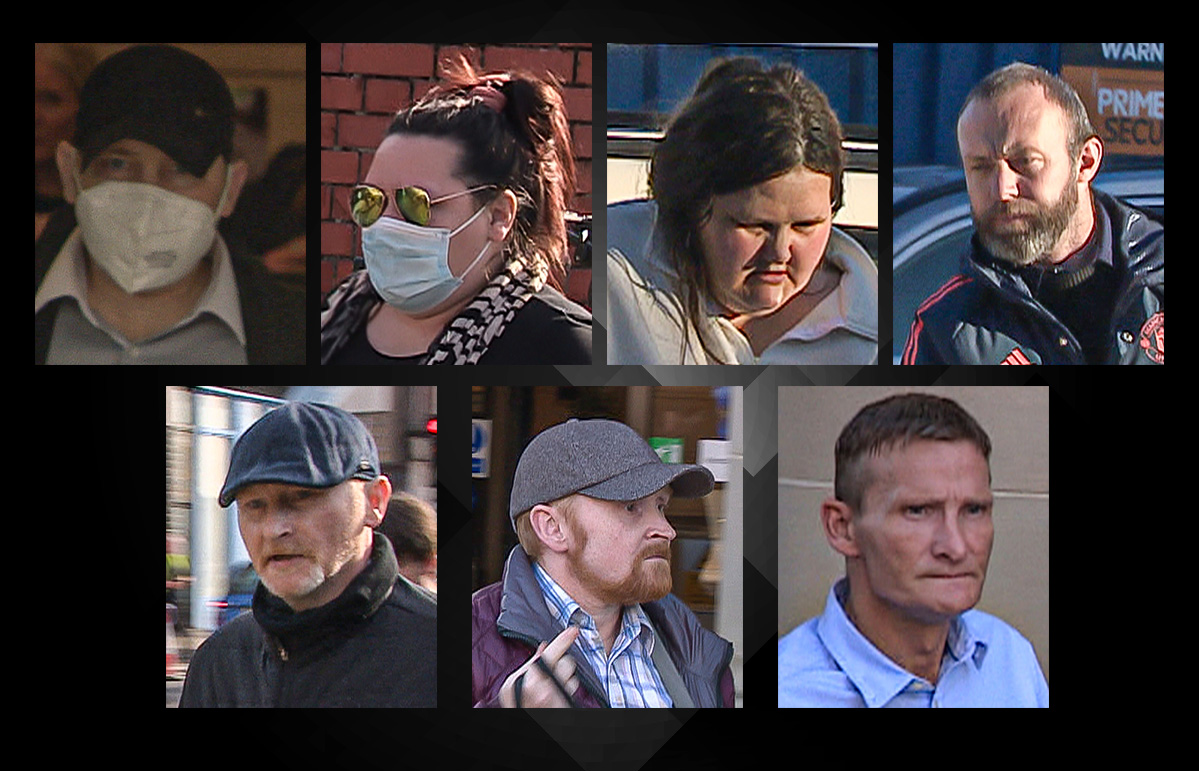 One man, speaking anonymously, said: "All (of the people) that I know in the group are heroin users and a significant number of (them are) crack cocaine users.
"Some were injecting and smoking heroin on a significant scale. It was entirely their lifestyle. That is all they did and all they lived for. I know plenty of people who are from that world who are not lowlifes, but that is what they are.
"Iain Owens was a ground level drug dealer. The more he sold, the more he was able to take. I saw Owens through absolute necessity and as soon as I had a better option, I was out. He is widely disliked."
The man also described the unsanitary conditions in the drug den where the children were abused.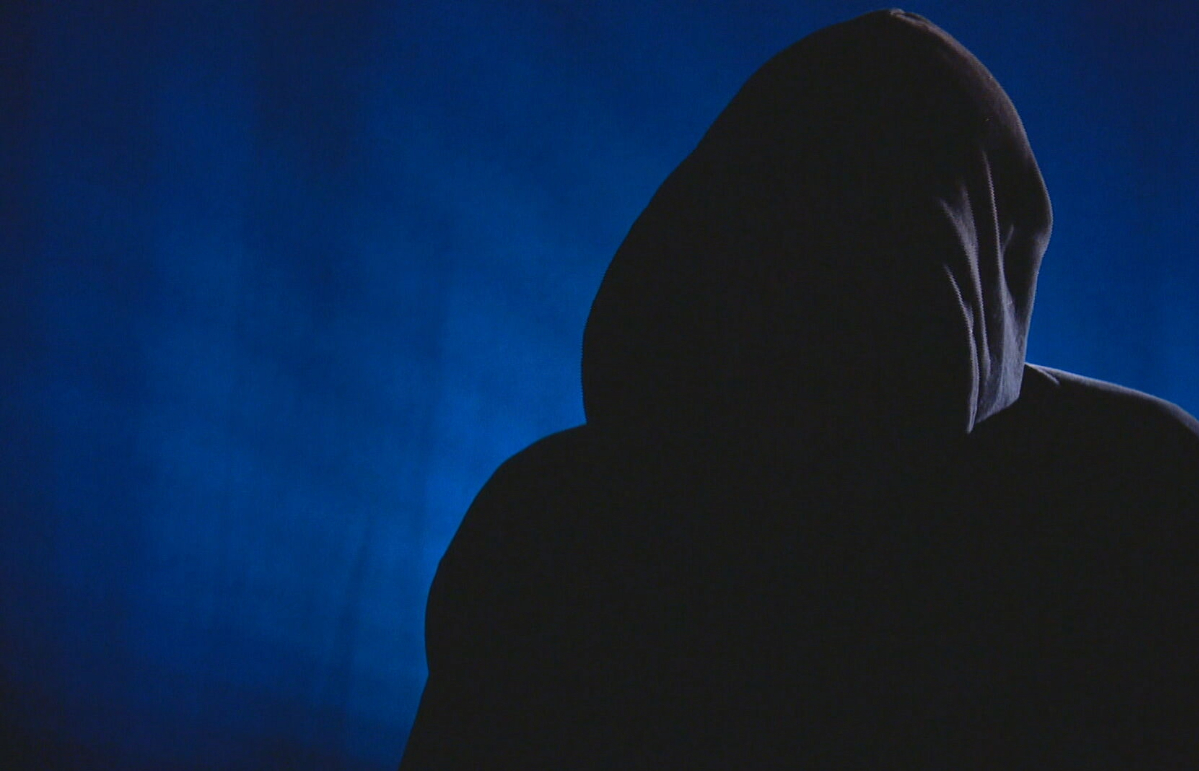 "It was a hovel," he said. "I'd describe it as a heroin gang hut, a drug gang hut. Utter squalor. I could not get out the house quick enough.
"We would turn up to buy drugs and there would be a queue. There were a lot of sales going on and there was a lot of drugs. I knew guys who would stay there for days at a time. There was a significant amount of people not leaving and now that makes you question why.
"There was drug paraphernalia everywhere. Tinfoil, pipes for crack, black fingerprints everywhere – from the soot underneath the tinfoil. It would have been screamingly obvious to anyone what was going on, without a doubt.
"No one who looking at that lifestyle could ignore the gaping hole in the way the children were being looked after. Rumour was rife but not so much about sexual abuse of any description.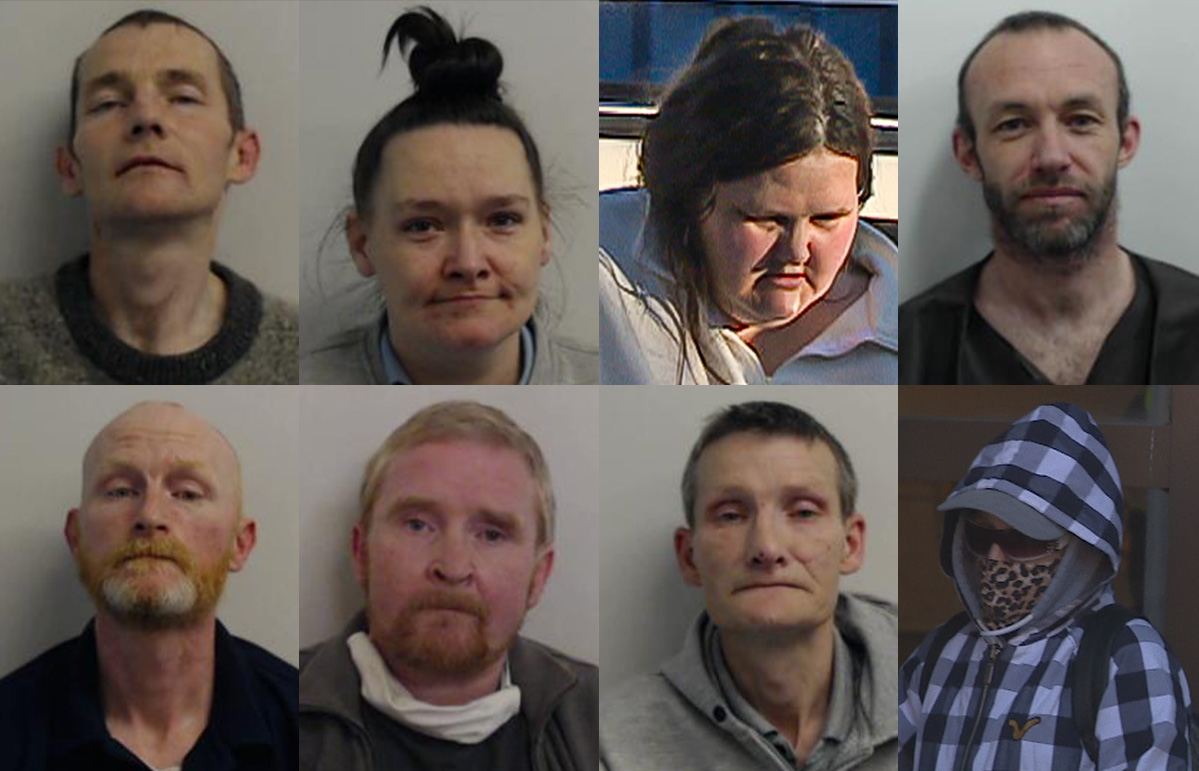 "There are a concentration of particularly dislikeable characters in that group but there are also a couple that I am really shocked have been dragged into this. Iain Owens and John Clark are just foul creatures."
Owens, Lannery, Brannan and Williams were also convicted of possessing and supplying drugs. Some children were forced to take substances.
One witness told jurors he saw heroin smoke being blown into a baby's face. Those who visited what was described in court as a "jagging den", prior to the group's arrests, say drug activity was blatant.
The man speaking on condition of anonymity added: "John Clark would shoot up in front of you, stumbling around with his trousers round his ankles trying to find a vein in his groin.
"The backlash in the community was instant. People came out to lynch them as soon as it leaked out. I suspect there will be a number of people in the community who feel a certain amount of guilt about not stepping in sooner, even if its just down to the neglect of the children.
"Everyone who knows this mob are horrified. The extent of the charges sounds bizarre. The stories coming out sounded ridiculous to some people but to others, they didn't. A significant section of people are always going to believe this regardless of the verdict. This is never going to wash off."
During the trial, witnesses described how the children were dirty, had rotten teeth and were seen begging for food. One was said to have had the worst head lice infestation teachers had ever encountered.
Weekly meetings were held by support services after concerns were raised. The extent of the crimes didn't become clear until months later.
Matt Forde, partnerships and development director at the National Society for the Prevention of Cruelty to Children (NSPCC), said: "This case is deeply disturbing. This is a complete betrayal of what childhood should be.
"These adults are responsible for the most horrendous abuse over an extended period of time. This has marked their childhood and we know that abuse of this nature can have hugely damaging consequences.
"It is really important that these children get the specialist support and help that they will no doubt need to start to recover.
"Any human is going to struggle to get their head around this shocking case. This happened in our community in the here and now, it's not historic and it's a reminder that we should all be alert.
"When you see something you don't think is right, if you have concerns, report them. For services and professionals, we now need to learn from this to do what we can to protect children."
A woman that STV News is identifying only as M has been closely watching the trial. She is Iain Owens' former girlfriend, whom she met through his sister and co-accused, Marianne Gallagher.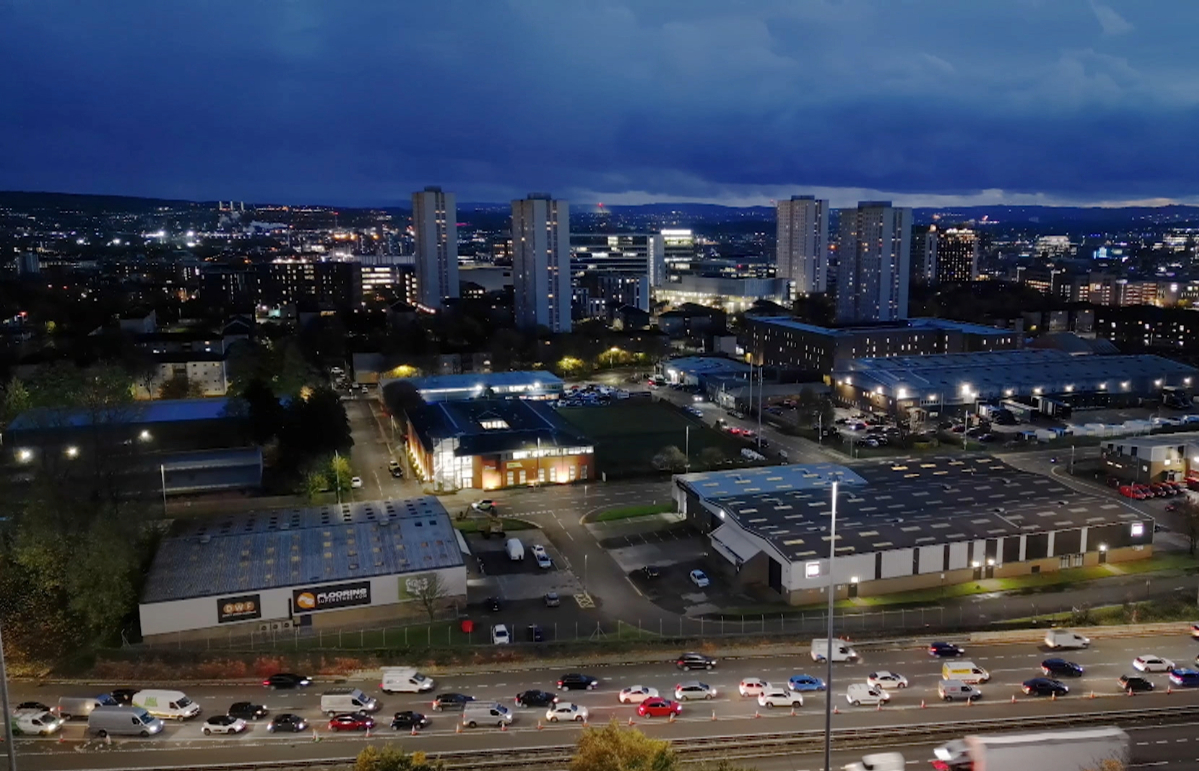 "Drugs was the only thing we really had in common and he moved in with me for a while," she said.
"I felt sick to my stomach that I even knew him. I felt so sick that I had to go and have an conversation with my own child to make sure that nothing ever happened to him.
"Thank God, my child told me no. I feel that the agencies that were working with the kids also need to be looked at because if there were neglect signs there, why did no professional step in?
"His drug using appears to be have escalated from the time that he knew me but what is your mindset to do that to a child?
"I was horrified at the evidence about being trapped in a fridge, a cupboard and hanging the wean up like a coat hanger. It is incomprehensible. God bless these children. I hope they get trauma counselling as soon as possible."
Some of the charges were dropped – including allegations the children were made take part in seances and believe in witchcraft.
Prosecutors believed others were involved. Three people named on the original indictment died before the case came to court.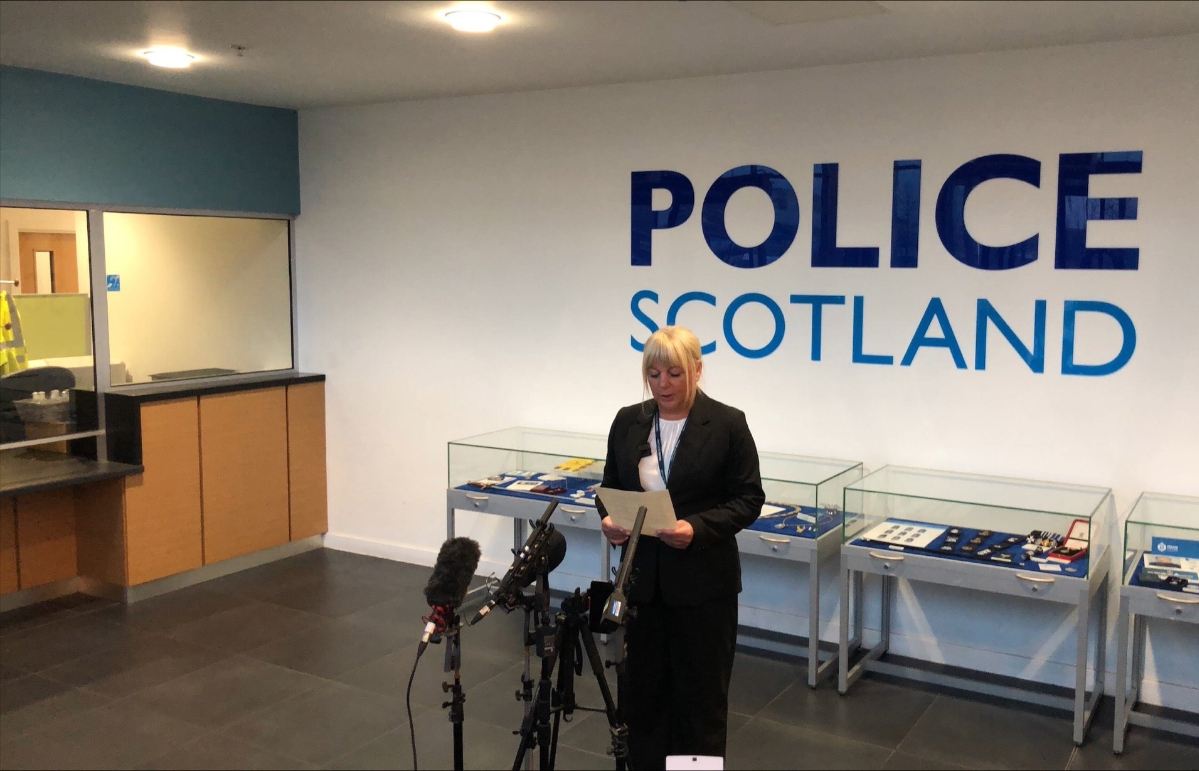 Detective superintendent Nicola Kilbane said: "This has been a horrific ordeal for the young victims who were subjected to years of unimaginable abuse.
"Our thoughts are with them today and I hope this outcome can help them in moving forward. The levels of depravity shown in this case are extremely rare in Scotland and the courage of the victims was essential in securing this conviction.
"This was a long, complex and challenging investigation for a team of officers and staff who had to work through the most harrowing evidence to bring those responsible for these despicable crimes to justice.
"We remain committed to supporting victims of sexual crime and protecting children from harm and abuse. We will use all available resources to find and arrest the abusers – no matter how much time has passed."
In discharging the jury on Tuesday, Lord Beckett thanked them for their "remarkable public service".
He said that given their "extraordinary service", he is excusing each of them from ever again serving on a jury.
"It has been a very difficult trial to listen to," Lord Beckett added. "It has been pretty unpleasant and shocking.
"It plunges to the depths of human depravity."
Owens, Lannery, Williams, Brannan, Forbes, Watson and Clark will be placed on the sex offenders register, but the length of this will be determined at sentencing.
Lord Beckett remanded the seven in custody and adjourned the case until January for reports and sentencing.
Mary Glasgow, chief executive of Children 1st, Scotland's national children's charity said: "There are no words to adequately convey the shock, horror and distress that children have experienced such extreme and cruel abuse over such a long period.
"The depth of trauma that the children, in this case, have suffered will be unimaginable to most of us. It is imperative that they now get the intensive support they need to recover from the terrible experiences that led to this trial.
"Whilst this case was extreme and unusual, we know that far too many children suffer abuse and harm in Scotland.
"Child protection is skilled, difficult and complex work. We need to re-focus our priorities as a society and urgently invest in effective support to prevent harm and act fast to protect children where harm has taken place."
STV News is now on WhatsApp
Get all the latest news from around the country
Follow STV News
Follow STV News on WhatsApp
Scan the QR code on your mobile device for all the latest news from around the country