Filming of IRA thriller Borderland was disrupted when a "rogue" Tennent's Lager truck interrupted the set in Glasgow.
Production on the movie had to be temporally halted when the delivery truck interrupted filming on West Campbell Street, in Glasgow City Centre.
The photo, which shows the lorry parked up on the street next to film crews and vintage cars, was uploaded to Twitter by Kirsty Robson, who took a picture of the scene from her office window on Thursday afternoon.
She wrote: "My favourite thing today was watching the Borderland filming in Glasgow be disrupted by a rogue Tennent's lorry from my office window."
Filming of 1970's set thriller Borderland started in Glasgow on Wednesday, and stars Felicity Jones and Jack Reynor.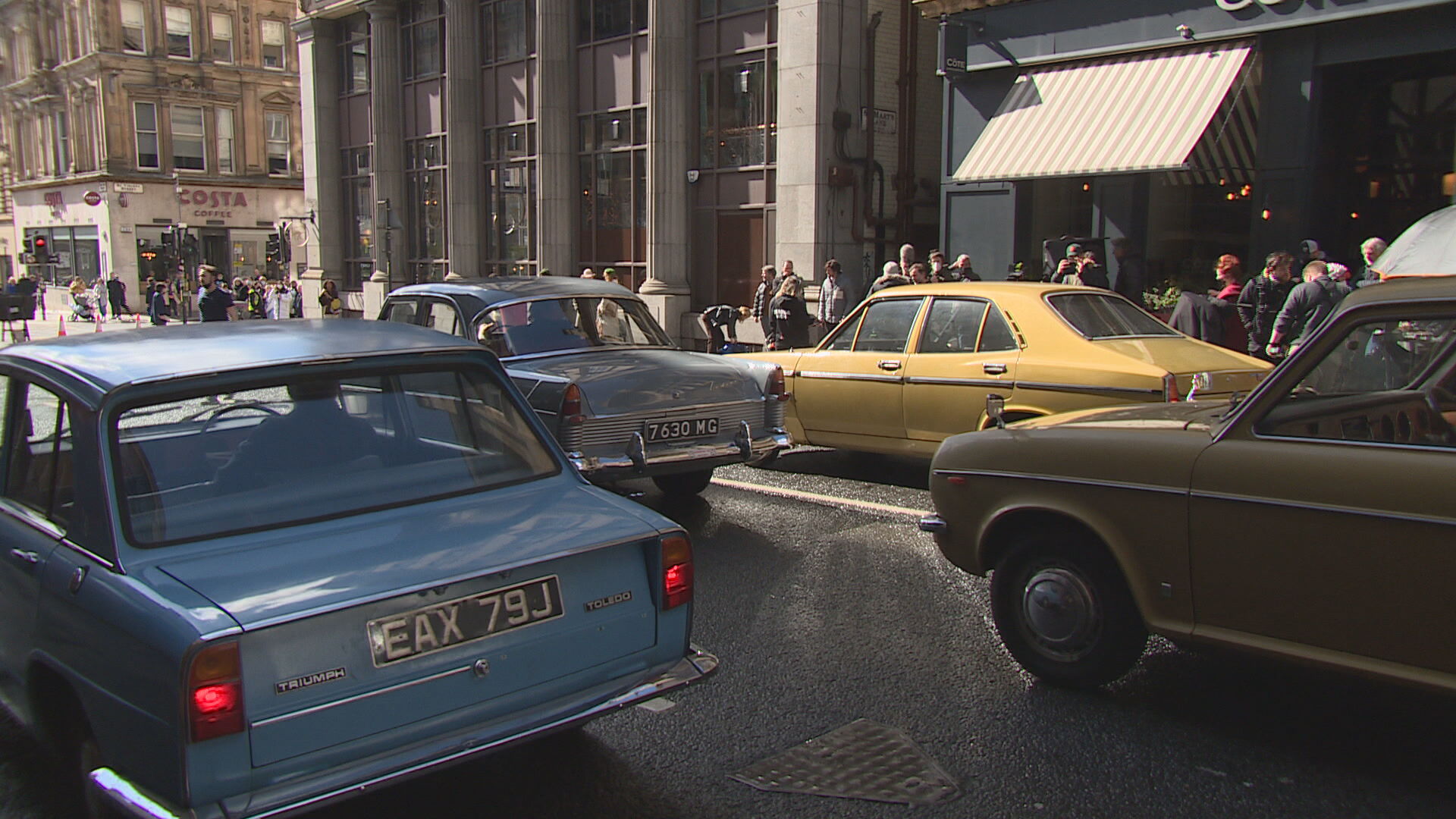 The plotline for the film reads: "An IRA member hunts for his wife's murderer, while also being tracked by the same killer."
Film crews have been spotted around Somerset Place and Elderslie Street, in the Kelvingrove area of the city, and production is set to continue until May.
It is the latest big budget film to be shot in Glasgow, which has recently been used as a set for upcoming blockbusters Batgirl, The Flash, and Indiana Jones.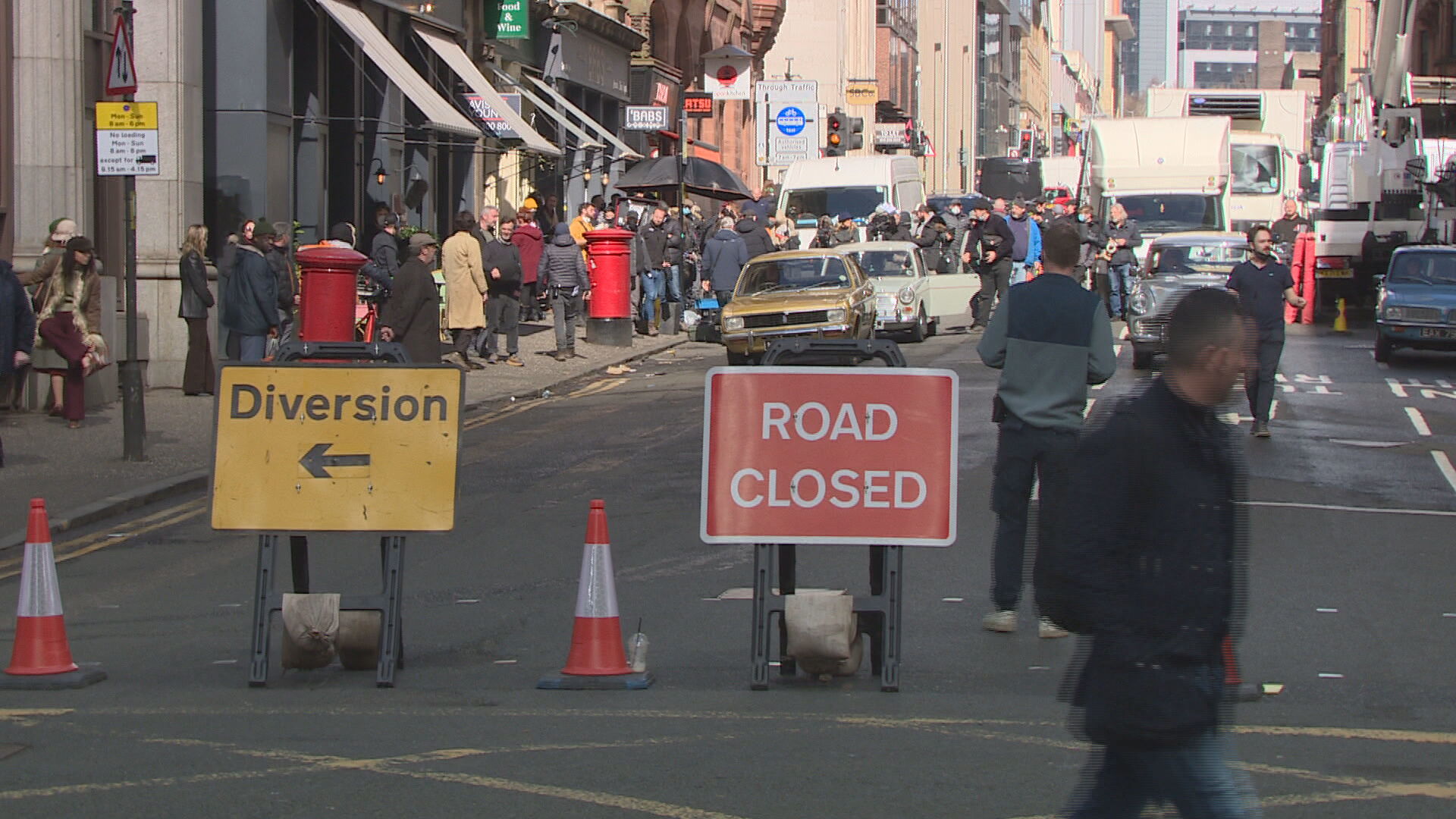 Parts of the city were most recently spotted on the big screen in The Batman, which has made over £460m worldwide.
A spokesperson for Glasgow City Council said: "The newest film production is the latest in a long list attracted by Glasgow's one-stop shop approach.
"With the council's Glasgow Film Office working with producers and location managers to bring productions to the city, and then coordinating arrangements with council's, notably our filming and events team, departments and partners ensure filming goes as smoothly as possible.
"The city also has a very diverse locations database which can replicate other UK, US and European cities – and skilled local crew and logistical services, which make Glasgow a strong proposition for production companies.
"Facilities such as the Kelvin Hall Studio Hub – opening in the Autumn, and home to the STV-produced (for Channel 4) Screw – will add to the city's attraction."