A teenager has revealed he and his friends woke up with pains and an infection after being forced to spend the night outside a Portuguese airport following a flight cancellation.
Harry Stitt, 18, and his friends were due to fly back to Glasgow with easyJet on Monday following a holiday in Portugal – before being told that their flight was cancelled after the crew "reached maximum working hours".
The teens were guaranteed that they would be provided accommodation, before being told outside Faro airport at 3am that there was "none available".
The group – alongside fellow passengers including children – were forced to spend the night on "freezing cold floors" outside the airport, with no blankets, water or food provided.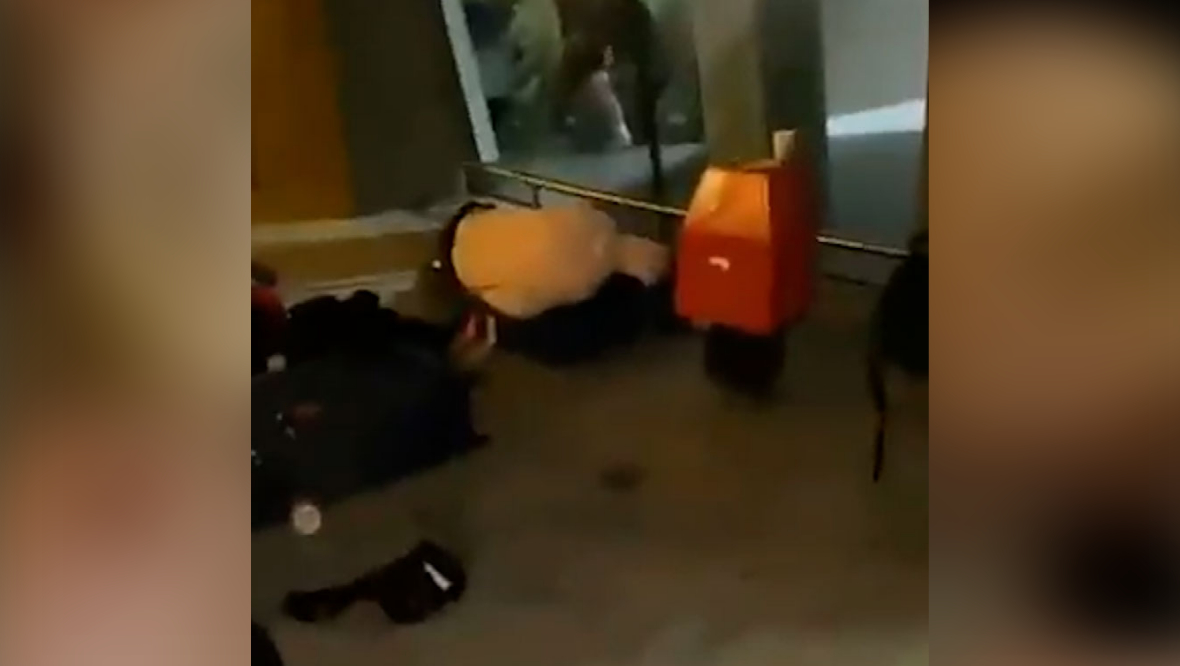 Harry revealed that he and his friends woke up feeling ill with "serious pains" in their backs, necks, and legs – and one of the party was even left with an infected finger.
He said: "We were sat at the gate at Faro airport for two hours before getting told that the flight was cancelled. We were assured that we would receive a hotel room and transport to the hotel from the staff at the gateway.
"We didn't receive any word from easyJet.
"We sat and waited outside for the transport to the hotel, until we eventually all fell asleep.
"We all woke up shivering from the cold to find out that no one had received a hotel room.
"Eventually by 3:30am we were told that they weren't able to provide everyone with a room, as there was none available.
"There were women and children sleeping on the cold floor outside of the airport waiting to be picked up.
"We were left with freezing cold floors and no blankets to keep us warm.
"Many of us woke up feeling ill with serious pains in our back, neck, and legs.
"One of the boys even woke up with an infected finger.
"We woke up at 8am to a €30 coupon to feed us for the rest of the day till our flight home at 5pm.
"When we were asking the easyJet staff questions they didn't seem to care. This has been a dreadful experience and we will never be flying with easyJet again.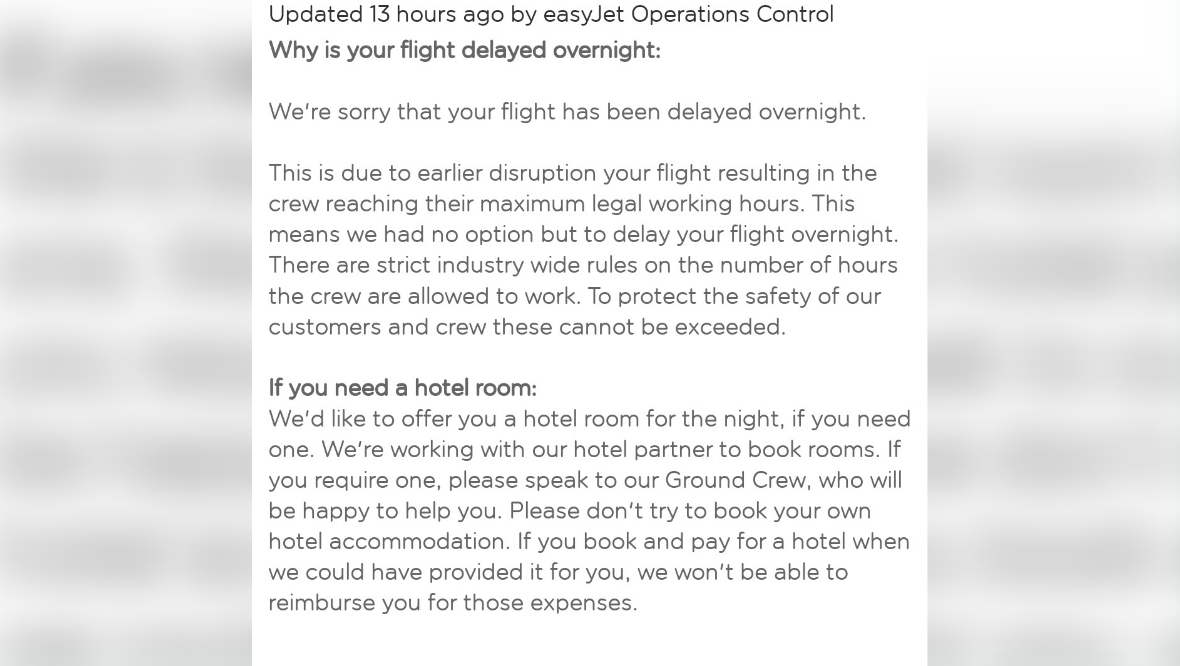 EasyJet apologised for the cancellation and revealed there was a "shortage of hotel rooms" in Faro.
A spokesperson said: "We are very sorry that Harry and his friends' flight from Faro to Glasgow was delayed overnight.
"This was due to a delay caused by a technical fault on an earlier flight and replacement aircraft being arranged to operate the inbound flight to Faro, which lead to the crew reaching their safety regulated maximum operating hours.
"The safety and wellbeing of passengers and crew is our highest priority.
"Unfortunately, due to a shortage of hotel rooms in Faro we were unable to source this for all customers and while we advised customers who booked their own that they would be reimbursed, we understand the difficulty this will have caused and so our team is contacting Harry to apologise for their experience and reimburse them for any expenses incurred as a result of the delay."