A group of teenagers were left outside a Portuguese airport overnight following a flight cancellation after being told there was "no accommodation available".
Harry Stitt, 18, and his seven friends were due to fly back to Glasgow Airport with easyJet at around 8pm on Monday following a holiday in Alvor, Portugal.
However, the group faced a delay, before the travel operator announced at 1am on Tuesday that the flight had been cancelled after the scheduled crew "reached maximum legal working hours".
The teens were guaranteed that they would be provided accommodation, before being told outside Faro airport from easyJet staff that there was "none available".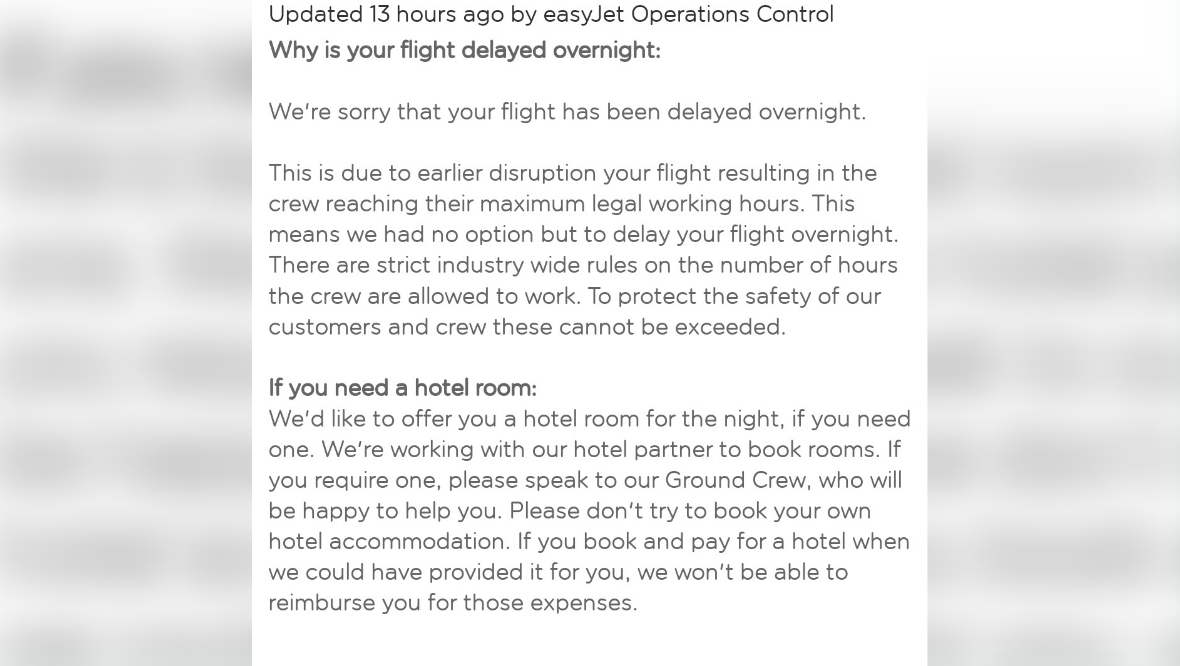 With the airport closed, the group were forced to spend the night outside the airport in freezing temperatures – with no blankets, water or food provided.
Harry's mum, Sheree, said she is "worried" after hearing the conditions her son had been left in.
She told STV News: "Their easyJet flight home to Glasgow was supposed to be at around 8pm, but got delayed on Monday night and then cancelled at 1am.
"They were told this was because the crew ran out of flight hours.
"So they were then told they would be given accommodation.
"When they were waiting on the coaches at Faro airport, they were told they couldn't get accommodation as none was available and were then abandoned.
"The airport had now closed and they were forced to sleep on the ground outside.
"He's absolutely exhausted and told me it was freezing conditions.
"They were left with no covers or blankets, no food, and no water.
"The only thing they were given was a €30 euro voucher, to use in one shop only.
"We're worried, as they are over there on their own.
"We phoned easyJet and they refused to speak to us because we didn't have the booking reference.
"I'm fuming that my son has had to sleep outside an airport, its not safe. I wouldn't fancy sleeping outside any airport.
"They have been told they have a flight at 5pm on Tuesday night, so we will see what happens."
EasyJet have been contacted for comment.