Teenager Suleman Dawood, who died in the Titan submersible tragedy, had reportedly taken his Rubik's Cube along because he wanted to break a world record.
His mother said the 19-year-old had applied to the Guinness World Records, and his father had brought a camera to capture the moment.
The US officials confirmed on Thursday the Titan had suffered a "catastrophic implosion" while in the Atlantic Ocean off the coast of Canada.
The tail cone of the deep-sea vessel was discovered around 1,600 ft from the bow of the Titanic wreckage, the US Coast guard said during a press conference in Boston.
Suleman, who had just finished his first year at Glasgow Strathclyde University, was on board with his father, 48-year-old Pakistani billionaire businessman Shahzada Dawood.
They joined British billionaire adventurer Hamish Harding, 58, former French mariner Paul-Henri Nargeolet, 77, and OceanGate CEO Stockton Rush, 61, on the vessel.
Mother Christine Dawood told the BBC her son loved the Rubik's Cube so much that he carried it with him everywhere, and could solve the puzzle in 12 seconds.
"He said, 'I'm going to solve the Rubik's Cube 3,700 metres below sea at the Titanic'."
Mrs Dawood and her 17-year-old daughter, Alina, were aboard the Polar Prince, the submersible's support boat, when the it lost communications on June 18.
"I didn't comprehend at that moment what it meant – and then it just went downhill from there," she said.
The pair stayed on board the Polar Prince as the search and rescue mission shifted from hopeful to desperate.
"I think I lost hope when we passed the 96 hours mark," Mrs Dawood said, adding that was when she sent a message to her family.
"I said: 'I'm preparing for the worst.' That's when I lost hope."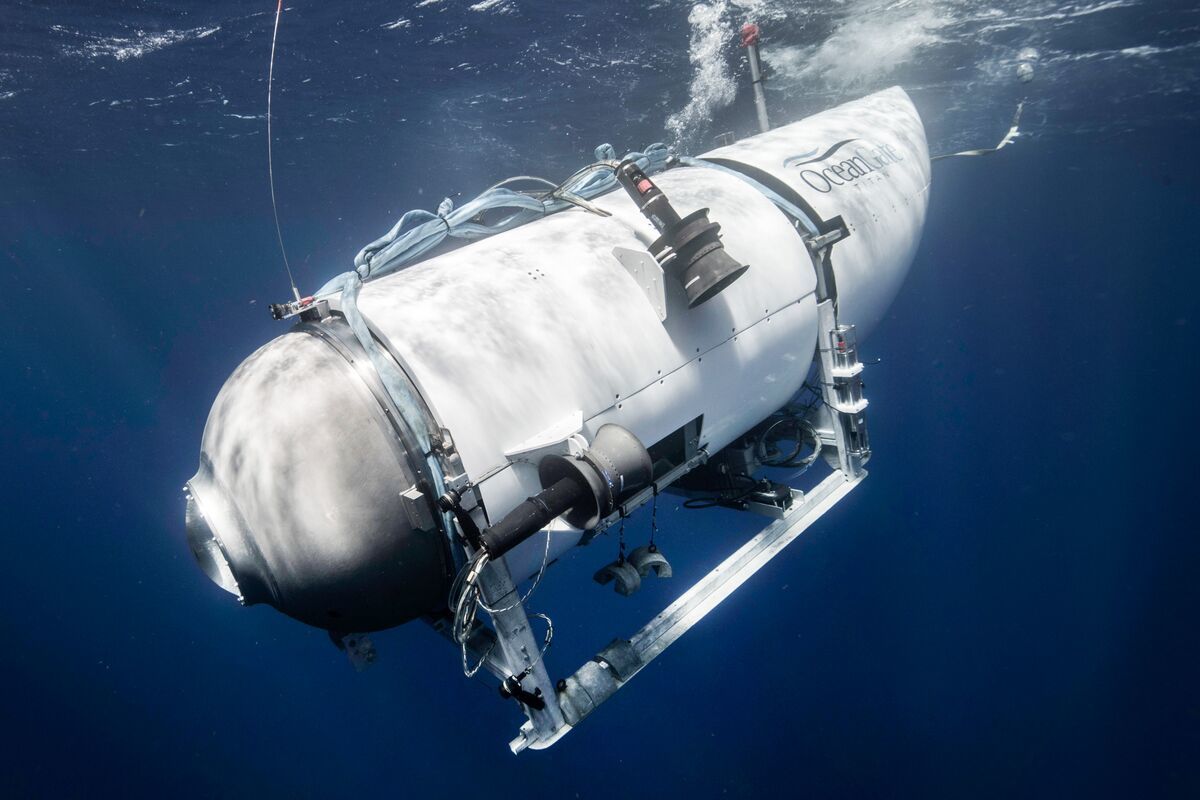 Alina held out a bit longer, she said. "She didn't lose hope until the call with Coast Guard. When they basically informed us that they found debris."
The family returned to St John's on Saturday, and on Sunday held a funeral prayer for Shahzada and Suleman.
Mrs Dawood said she was touched that the Imam said a prayer for all five of the men killed.
She added that, along with her daughter, she will try to learn to finish the Rubik's Cube in Suleman's honour and continue her husband's work.
"He was involved in so many things, he helped so many people and I think I really want to continue that legacy and give him that platform… it's quite important for my daughter as well."
When asked how she and her daughter would find closure, she said: "Is there such a thing? I don't know.
"I miss them. I really, really miss them."
Investigations into the incident are ongoing.
The US Coast Guard's Rear Admiral Mauger said there did not appear to be any connection between the underwater noises detected during the search and rescue mission and the location of the debris on the seafloor.
"This was a catastrophic implosion of the vessel which would have generated a significant broadband sound down there that the sonar buoys would have picked up," he said.
According to court documents, safety concerns had previously been raised about the Titan by a former employee of the submersible developer, OceanGate Expeditions.
The filings said David Lochridge, OceanGate's former director of marine operations, claimed wrongful dismissal after flagging worries about the company's alleged "refusal to conduct critical, non-destructive testing of the experimental design".
Court papers suggest Lochridge "identified numerous issues that posed serious safety concerns" but he was allegedly "met with hostility and denial of access" to necessary documents before later being fired.