A teenager's predatory stalker who targeted her when she was just 13 has continued to harass her six years on.
The man threatened to stab and rape the schoolgirl, and was jailed for 45 months in 2020 as a result – however, he served only half the time due to "good behaviour".
He was put back behind bars at HMP Barlinnie in 2021, however she says this hasn't stopped him from continuing to harass her.
"I can't sleep, I'm scared to be home alone – I've even had to drop out of university from the stress and anxiety caused by this situation," the now 19-year-old told STV News.
"For six years this man has harassed and stalked me – you'd think he would be blocked from communicating with me"
Since 2021, she has received four "unhinged" letters from her stalker – three stamped with Barlinnie's return address – and two dropped calls, which she said she traced back to the prison.
Of the most recent letters, two were sent just a week apart in February this year, followed by a third shortly after from another inmate at the prison.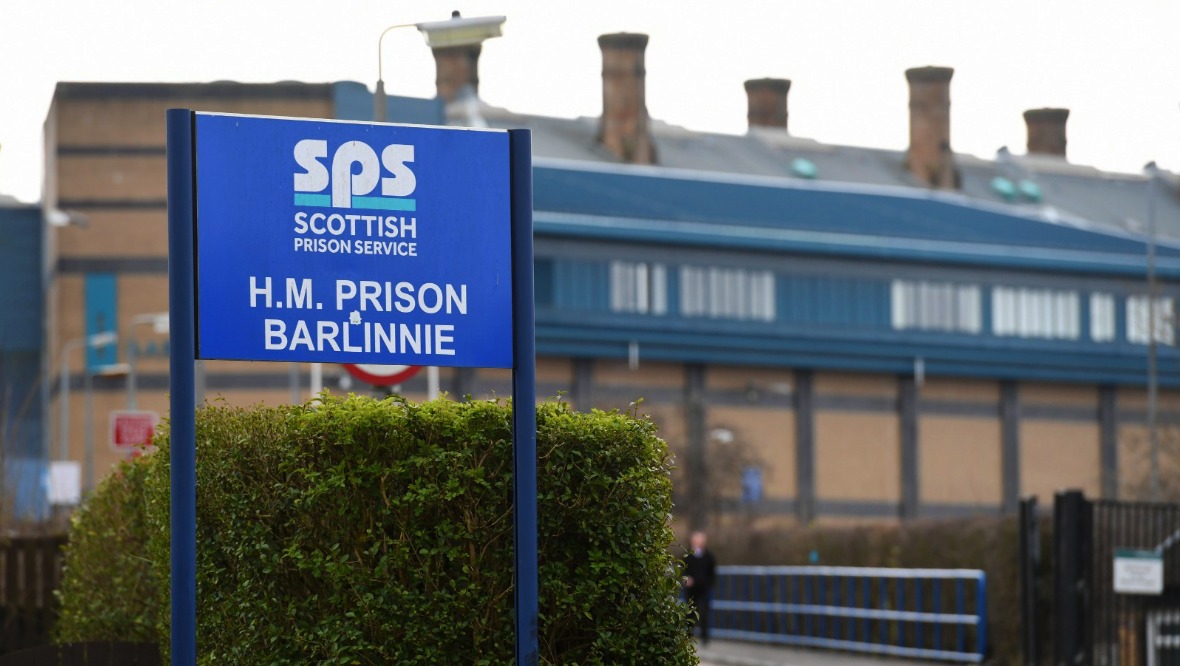 "The authorities know he has stalked and harassed me when I was a minor and yet nothing has been done, despite repeated reports," she told STV News.
"I'm genuinely at my wit's end with the absolute lack of care they have had.
"What's stopping him from circulating my home address among other inmates? What's stopping something even worse from happening to me, my family or friends?
"For six years this man has harassed and stalked me – you'd think he would be blocked from communicating with me in any way," she said.
The letters, seen by STV News, are riddled with what appear to be threats to her life alongside proclamations of love.
They also refer to details of the woman's life today, including her tattoos and plans to start her own business – details she says he should "absolutely not have" while being detained in Barlinnie.
The first letter, sent in 2021, was disregarded by police after an investigation – the woman claims to have been told there "wasn't sufficient evidence" to prove the stalker's involvement in sending them.
She now fears the same will happen with the most recent ones.
'Nearly seven years of constant stalking'
"It's an absolute joke that this isn't being taken seriously. Three letters and nearly seven years of constant stalking and harassment isn't enough for the police to take these crimes seriously," she told STV News.
"Nothing will be taken seriously until he attempts something in person, I'm sure of it.
"I feel constantly unsafe in my own home – the sheer fear that comes with the thought of picking up the phone and he could be on the other side is debilitating."
She claims there has been a serious mishandling of the situation – and is accusing authorities of passing her "from department to department".
The woman's MP, Martin Docherty-Hughes, said he would be looking into the case.
"Being the victim of stalking and harassment is distressing," he said.
"For many it can have a severe long-term impact on mental health and wellbeing.
"The ordeal my constituent has been going through is deeply concerning. As their MP I'll be offering my full support and taking this up with the relevant authorities."
A Police Scotland spokesperson told STV News that enquiries regarding the woman's claims were ongoing.
A spokesperson from the Scottish Prison Service said: "We do not comment on individuals. Where concerns are raised we have the ability to stop communications, and any suggestion of criminality will be passed to Police Scotland."
'Letters or gifts can look innocuous'
Campaigners and experts warn that societal attitudes towards stalking continue to be rooted in historic images of creepy figures hiding in bushes and watching their victims from afar.
Stalking in law is defined as "engaging in a course of conduct that causes someone to experience fear or alarm".
But there are concerns over how much legal protection is available for victims.
Last year, Dr Katy Proctor, an expert in stalking behaviour at Glasgow Caledonian University, told STV's Scotland Tonight that stalking can be hard to prove as a criminal offence.
"If individual behaviours don't look, on an incident-by-incident basis, like they are frightening – being sent gifts, for example – that can look innocuous."
Victims of stalking can apply for a non-harassment order (NHO), however this can be costly and stressful.
Proposals laid down by MSP Rona Mackay would see police allowed to appeal directly to court for a stalking protection order (SPO) when they can prove there is a risk to the victim.
Breaching an SPO would be a criminal offence – such measures are already in place in England and Wales.
STV News is now on WhatsApp
Get all the latest news from around the country
Follow STV News
Follow STV News on WhatsApp
Scan the QR code on your mobile device for all the latest news from around the country