A Glasgow teenager and super fan of Green Day got the chance to rock out with the American band during their gig at Bellahouston Park.
Erin Paterson, 17, was invited on stage to join the rock group in front of a crowd of thousands on Wednesday night after holding up a sign saying "Can I play Basket Case?".
After seamlessly blending in during a rendition of the smash song, the youngster was told by frontman Billie Joe Armstrong that he could keep the guitar to "play with his own band one day".
Erin, a HNC music student from Airdrie, told STV News that the experience "didn't feel real".
He said: "I had made a sign that said "Can I play Basket Case?" and Billie Joe came forward looking for someone to join them on stage.
"He asked me if I could play guitar, and then asked me to play Basket Case.
"Adrenaline took over and I just went with it.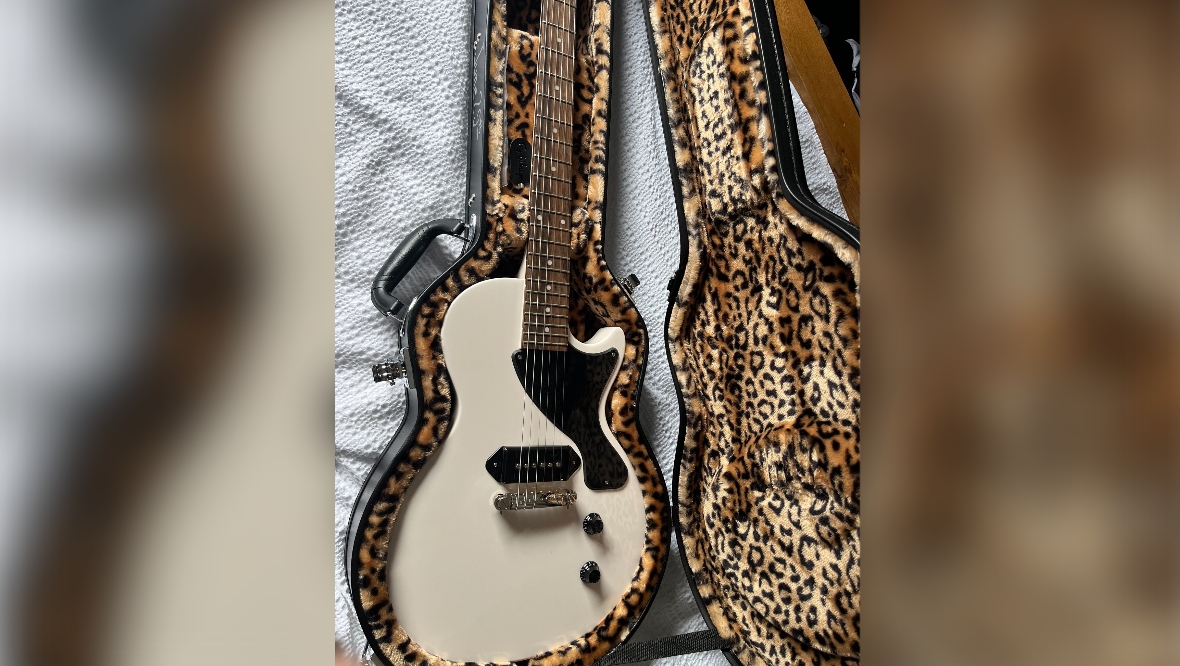 "I wasn't really nervous, it just felt natural.
"I had no idea I'd get to keep the guitar after which just made it even more special.
"The whole experience didn't feel real."
Green Day were performing alongside Fall Out Boy and Weezer at Bellahouston Park as part of The Hella Mega Tour. The band's performance in Glasgow was originally cancelled due to bad weather back in 2017.