A 'inspirational' teen footballer who lost his leg to bone cancer has kept his dream of playing for Scotland alive after thriving at the amputee version of the sport.
Promising footballer Connor Elliot thought he wouldn't be able to play the sport again after being diagnosed with chondrosarcoma, a rare bone cancer, in November last year at Glasgow's Royal Hospital for Children.
The diagnosis led to above the knee amputation surgery in his right leg, to prevent the cancer from spreading.
The operation was a success and the 15-year-old was back on the pitch four weeks later – after taking up amputee football.
Connor, who dreams of representing Scotland, is now "thriving" and was even invited to Premier League side Everton for a training session.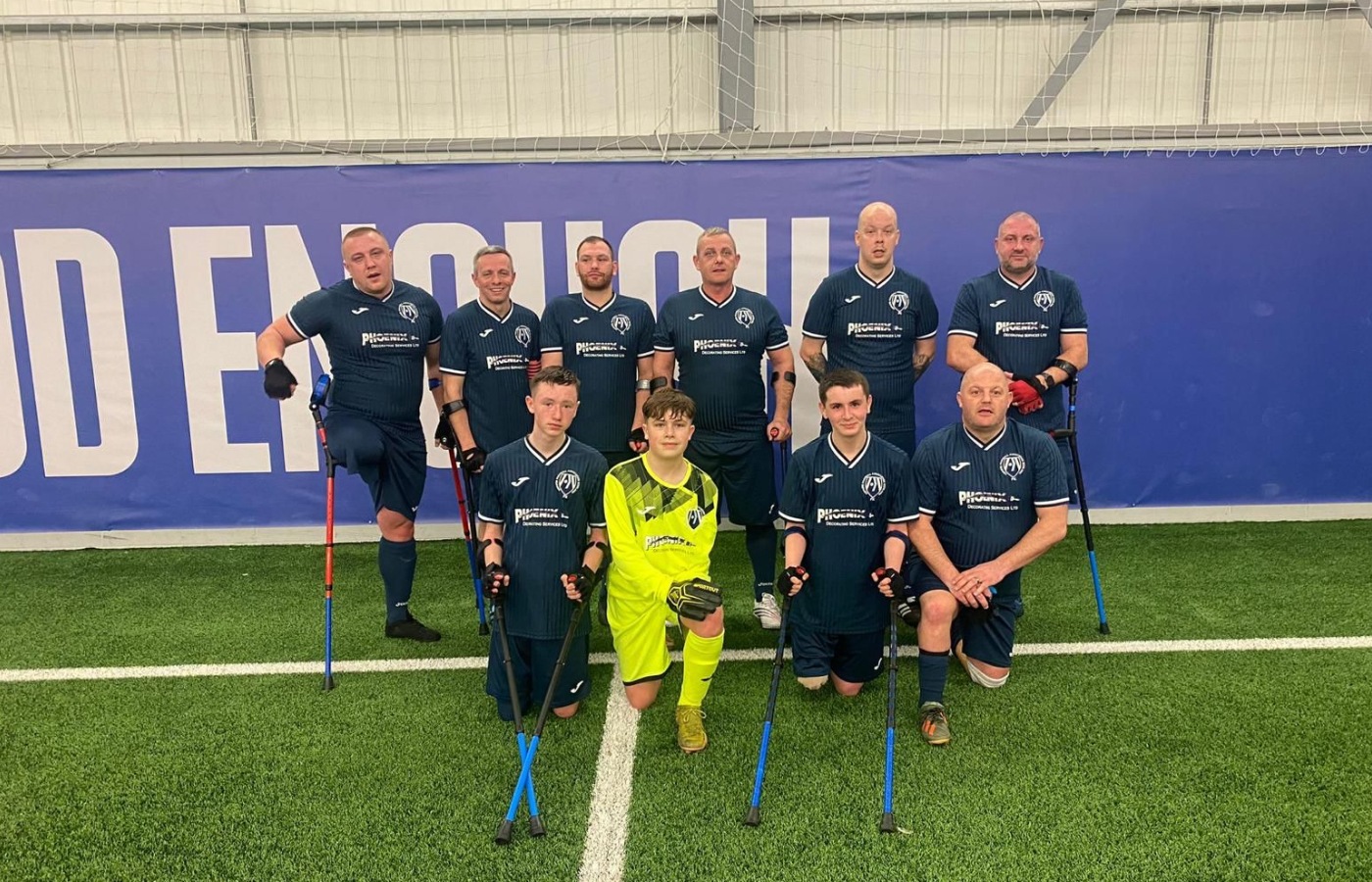 His mum, Pauline, has said her son is a "complete inspiration".
She said: "Connor loves his sport and wanted to keep playing football, so after the conversation decided on taking the amputation option, it meant he could take up amputee football.
"Four weeks after his operation he was back on the football pitch playing amputee football and he's thriving, he absolutely loves it.
"He's so resilient, he has surprised me and just made it so easy for me. He's a complete inspiration, that's what everyone keeps saying and they are right."
Pauline has paid tribute to the staff at Glasgow's Royal Hospital for Children, and has offered her personal thanks to surgeon Rod Duncan, who convinced the teen that amputation was the best option.
She added: "I cannot believe the recovery Connor has had, it's amazing and I cannot thank all of the team at the Royal Hospital for Children enough for everything they have done for him.
"They are all so kind, caring and compassionate.
"Mr Duncan has a heart of gold, I cannot speak highly enough of him. He is retiring at the end of the month, which we are gutted about, but we would like to thank him for everything he has done."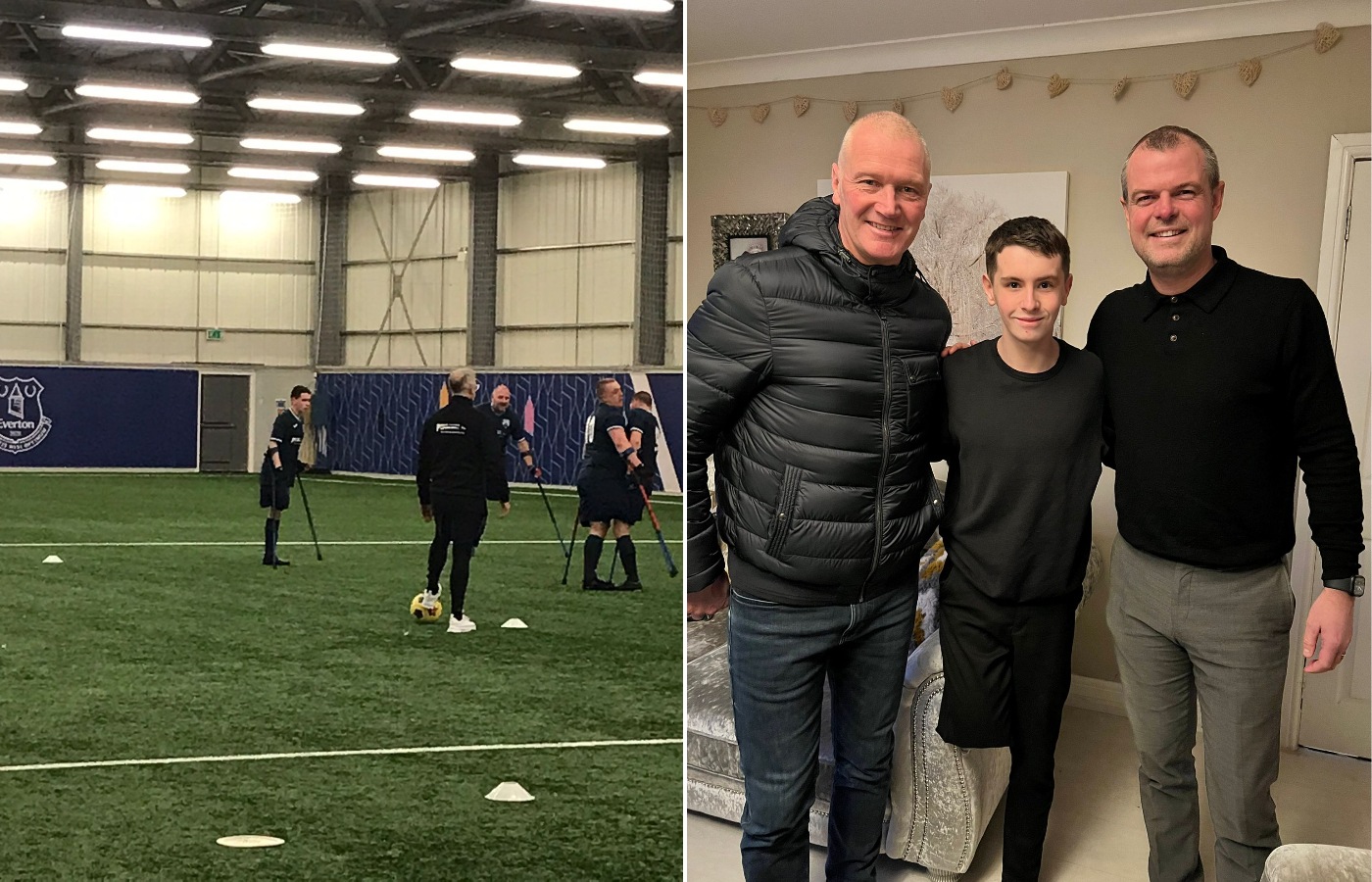 Following his surgery, Ayr United fan Connor was surprised with a visit from the club's manager Lee Bullen and managing director Graeme Mathie.
Mr Bullen said: "We were made aware of Connor's story as his mum, Pauline, works with us on match days.
"He has shown an incredible resilience throughout his diagnosis and after his operation and it's been brilliant to see him back at Somerset Park supporting the team.
"His love for football is evident and it's great that he's able to continue playing at a high level with the amputee football team.
"Connor has shown that no matter what life throws at you, having a positive mind-set is key. He has dealt with a very challenging situation with maturity, positivity and brilliant energy and we're proud to have him as part of our family at Ayr United."
Jamie Redfern, NHS Greater Glasgow and Clyde's director for women's and children's services, said: "What an amazing young man Connor is, he is an inspiration and the team at the Royal Hospital for Children in Glasgow would like to congratulate him for everything he has achieved so far through his amputee football.
"We're all cheering him on and can't wait to see what he does next in the sport.
"Our dedicated staff at the Royal Hospital for Children work tirelessly to provide the highest standard of care to our patients and their families and this is yet another excellent example of this, I would like to thank them for everything they do.
"I would also like to take this opportunity to wish Mr Duncan a happy retirement, he will be missed by our patients, their families and our staff."