A teenage orphan who faced being deported from Glasgow to Georgia has been granted permission to stay in Scotland permanently.
More than 92,000 people signed a petition to support 13-year-old Giorgi Kakava.
While the schoolboy has been given permanent residency, his grandmother, Ketino Baikhadze, has only been granted permission to stay for another 30 months.
Giorgi says he is relieved by his decision after living under a cloud of uncertainty since his residence permit expired in December.
The teen told STV News: "I played games to get my mind off it, but it was always there.
"So, yeah, it's relief."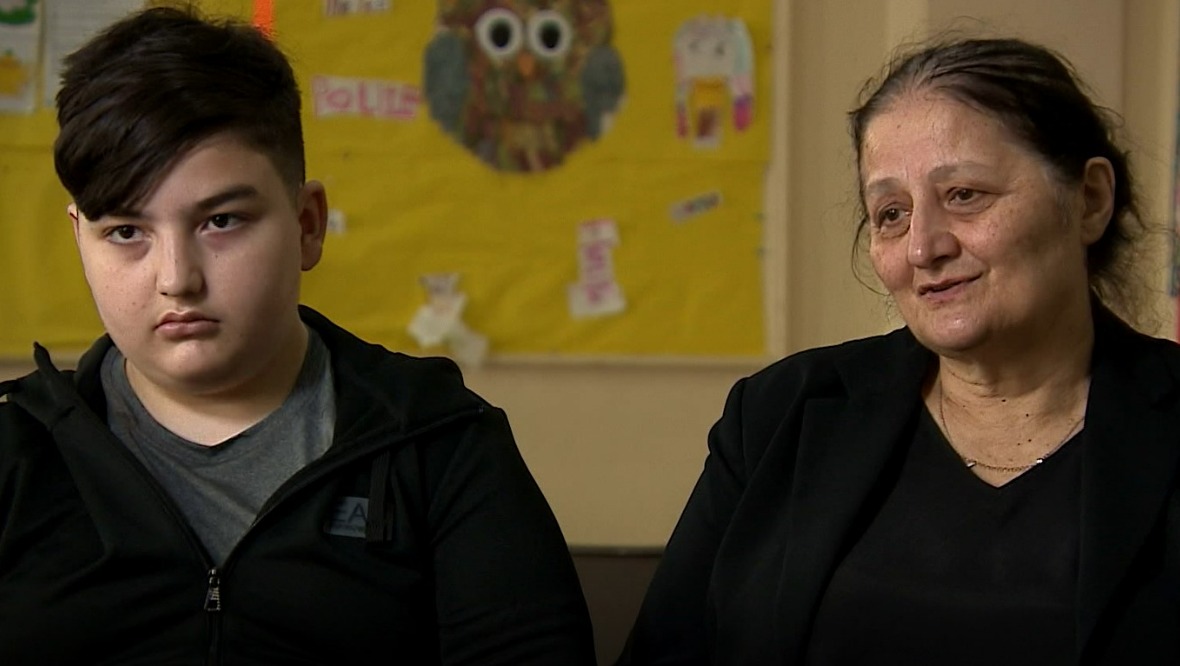 Giorgi and his mother, Sopio Baikhadze, fled to Glasgow in 2011 because she feared that gangsters whom her late husband owed a debt to would either kill him or sell him to sex traffickers.
The 35-year-old, who worked as a freelance translator and spoke multiple languages, was awaiting the outcome of an appeal for asylum when she passed away after a long illness in early 2018.
It was her dying wish that her son remained in Glasgow and continued to grow up a "Scottish boy".
Giorgi said: "I've made a lot of mates at school and it's fun.
"I would like to thank everyone who signed the petition. I now hope they can offer the same support to my grandmother."
His grandmother, who became his legal guardian after her daughter's death, said: "Giorgi [is] my baby, my life.
"I promised Sopio I [would] watch Giorgi."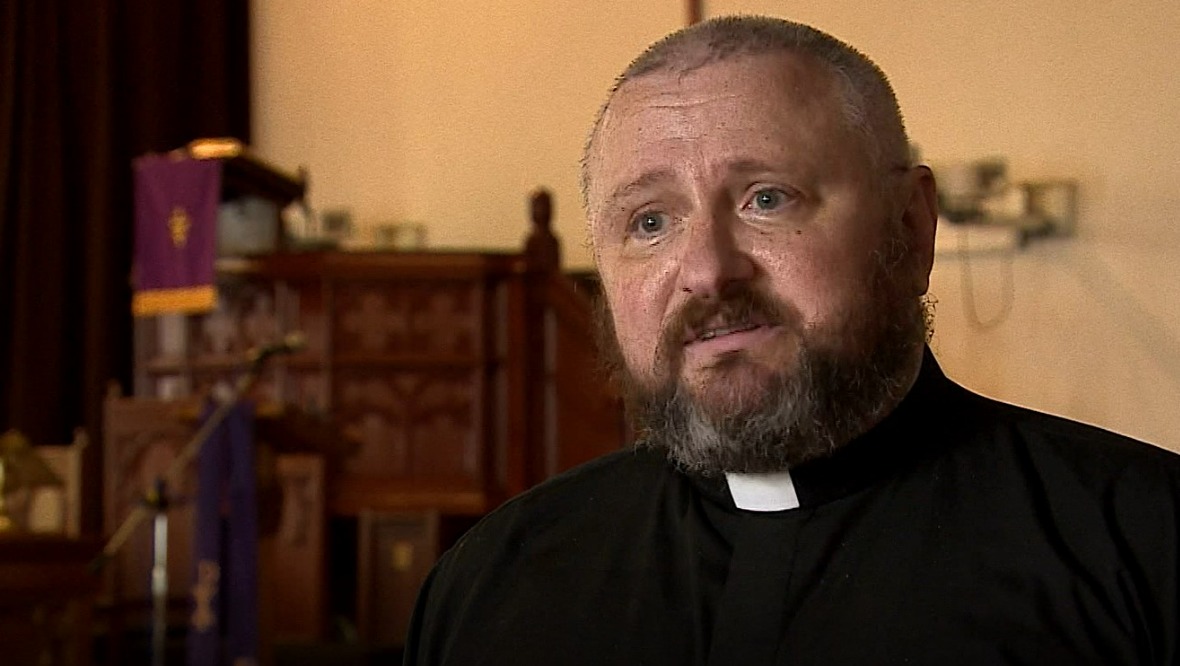 Giorgi was granted temporary permission to stay in the UK along with his grandmother in July 2018 after the Church of Scotland launched a high-profile campaign.
The case was raised in the House of Commons and the Scottish Parliament. The then prime minister Theresa May ordered a Home Office review.
Reverend Brian Casey, from Springburn Parish Church, said it's been a long fight and at times "felt as though we were getting nowhere".
The Church of Scotland minister added: "I have lobbied, I think, now three home secretaries over it. Just to see this is a fantastic day.
"It has been a long fight but it would have been criminal to send him back to a country that he doesn't know where he could be in danger.
"But it does seem wrong that his gran, who is his guardian, will have to go through this whole protracted process again when he is 15 and still a minor.
"So, as we move forward we will have to keep an eye on that because it would be a travesty if they are split up."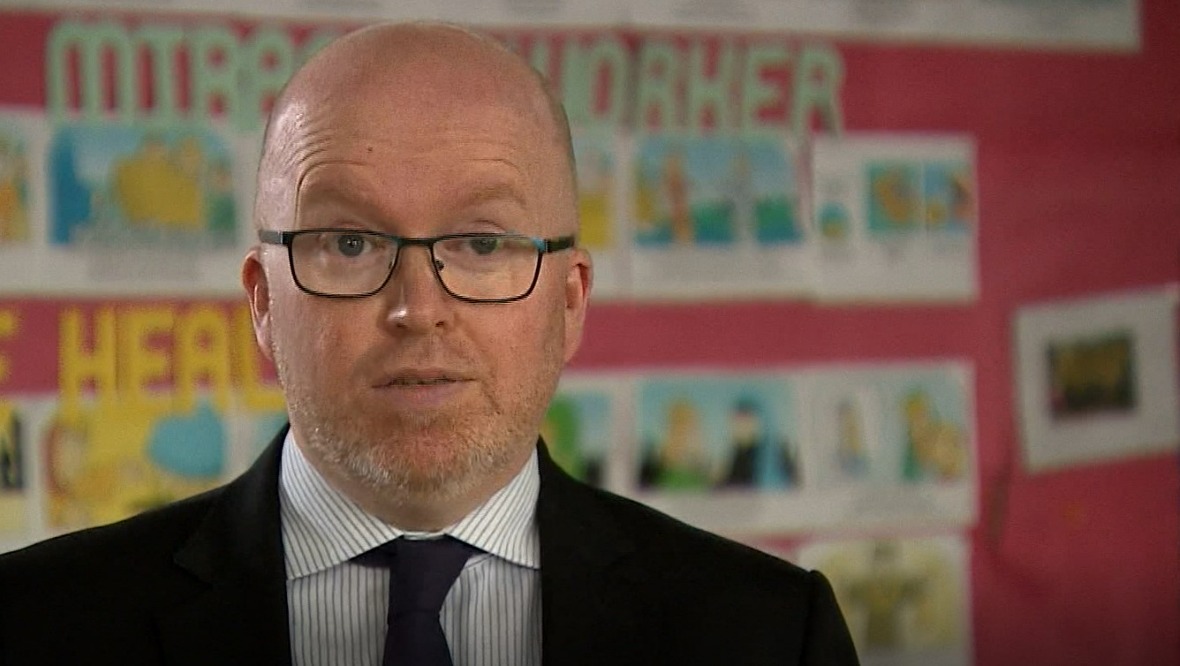 The family's lawyer, Andrew Bradley, said Giorgi has been given indefinite leave due to his "exceptional circumstances", but his grandmother has not been granted the same.
He said: "Well, clearly they are a family unit and Ketino has been given status because of the relationship with Giorgi.
"It would have been great if the Home Office could have seen that this was a circumstance where she should also have got the same leave as him, but unfortunately that just hasn't happened.
"Unfortunately this ongoing uncertainty is the daily life of many families and that is the sad reality of the way the system works."
STV News is now on WhatsApp
Get all the latest news from around the country
Follow STV News
Follow STV News on WhatsApp
Scan the QR code on your mobile device for all the latest news from around the country