A teenager accused of murdering a 14-year-old boy at a railway station claimed he had only meant to injure him.
Daniel Haig admitted killing Justin McLaughlin as he gave evidence at his trial at the High Court in Glasgow on Wednesday.
The 18-year-old told jurors how he then fled the city's High Street station before disposing of the knife in a bin.
Justin never recovered having been stabbed in the heart.
The boy's family were in court as Haig stated to them from the witness box: "I just feel bad. I would like to apologise to them."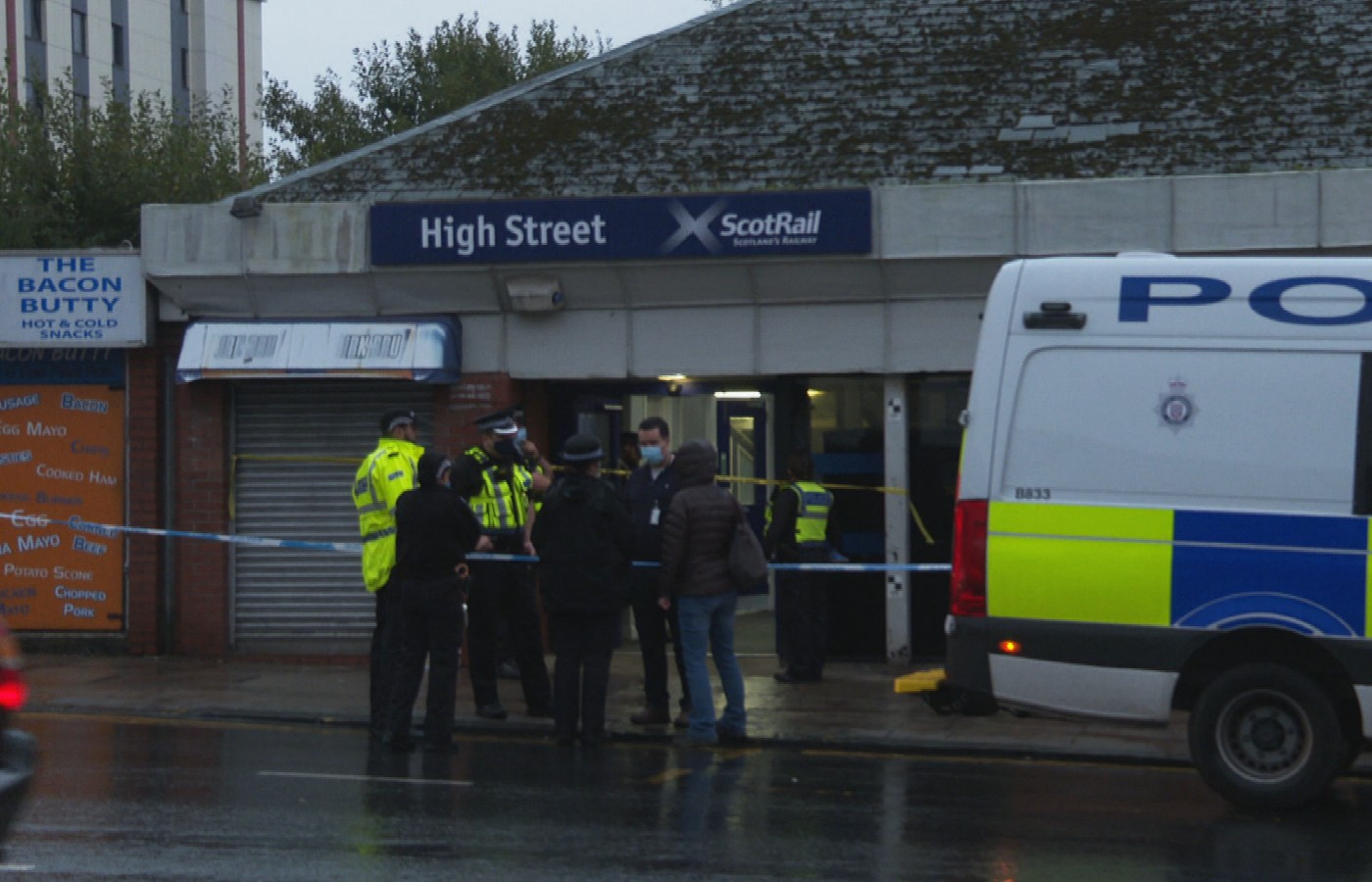 But, prosecutors went on to claim Haig was a "liar" and said he had been intent on "serious damage" as he chased Justin and his friends on the platform that afternoon.
The teenager denies murdering the schoolboy on October 16, 2021.
He was initially quizzed by his defence KC John Scullion.
Haig told the lawyer how he had been at the station that day having swapped jogging bottoms with a friend.
He accepted he had a knife in his rucksack for "protection" having allegedly been attacked the day before.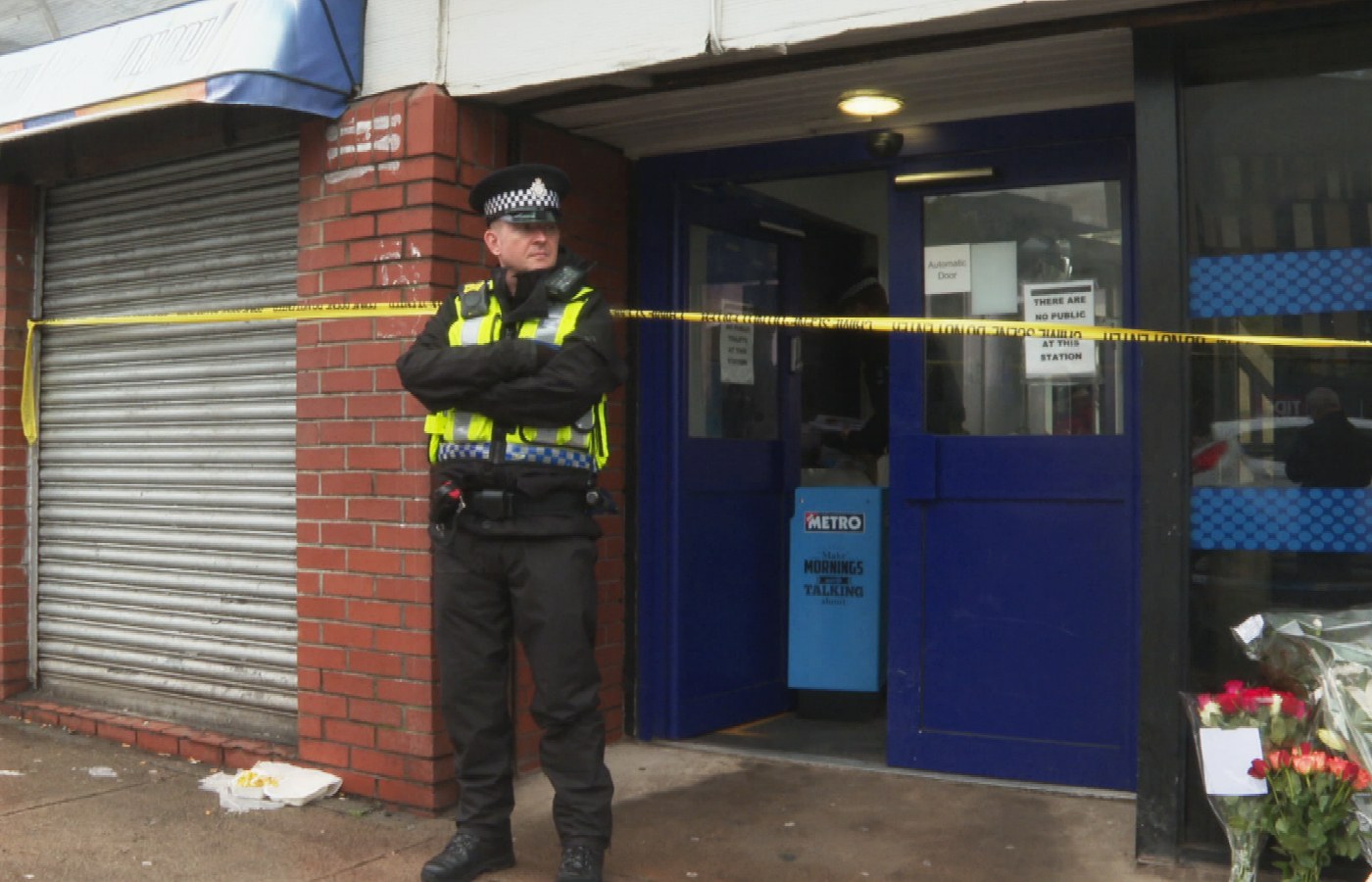 Haig recalled Justin and other youngsters coming into the station.
They were said to have shouted towards Haig and his friend.
He knew who the 14-year-old was, but had never met him.
Haig claimed he was concerned they had followed him and his friend there.
The teenager admitted he shortly after took the blade from his bag and put it in his waistband.
He claimed he planned to "chase" the group away, but he dropped the knife, which fell onto the tracks.
Haig ended up involved in a "fight". He feared boys in the other group could be armed.
After the rammy broke up, CCTV played earlier in the trial showed Haig jumping onto the tracks to retrieve his knife.
He then went after the other youngsters, who ran down the platform.
Mr Scullion asked: "Did you have any plan what you were going to do?"
Haig said: "No."
Justin went on to trip and fall before Haig caught up and stabbed him.
The defence KC said: "Did you try to strike him in a particular area?"
Haig said: "I tried to aim for the lower abdomen. I thought (he would suffer) a minor injury."
Mr Scullion went on: "Did you think he would die?"
He replied: "No."
The lawyer asked: "Were you trying to kill him?"
Haig again denied he was.
He claimed not to have realised he had "gone through skin" until he spotted blood on the weapon.
Mr Scullion said: "How do you feel that you killed Justin McLaughlin? His family are in the courtroom."
Haig replied: "I feel really bad about it. I would like to apologise to them. It was never my intention to kill anyone."
Prosecutor Steven Borthwick KC later put to Haig that after the fight stopped on the platform, he was under "no threat".
Mr Borthwick said Haig instead got his knife from the tracks and chased the group.
The advocate depute said: "You were intending on doing serious damage to one of them."
Haig responded: "No."
Mr Borthwick continued: "You have seen the video – it looks very much exactly what you were intending to do."
Haig replied: "No."
The teenager then refuted the suggestion he was a "liar".
The trial, before judge Lord Clark, continues.